From a job to your own business? What You Need to Know When You Decide to Make this Change
By Milentina Marcus
Leaving the job to become an entrepreneur, to start your own business, is becoming more and more common through professionals. The idea can be so exciting, but how you turn it into reality and make it a successful experience can be challenging.
For almost 15 years, I have been working in the Corporate world and I loved my job until I realized that the price I was paying for having such a good job was too high – so many days away on business trips, in fact, so many days taken from my family time. I was feeling so fulfilled in my profession and so unfulfilled in the rest of my life areas. So, I have decided to start my own business to bring abundance into my life and have more time with my family, my friends and for me and my passions.
I could have dropped my job and started my business immediately, but, financially, I could not afford to do it. So, I had to choose to build my own business while still working in the Corporate and for 2 and half years, I had to grow my business in parallel with my business trips and reports and overtime meetings for my job.
Don't wait to leave your current job before starting your own business; start it while you still have it. Dedicate whatever time you have available to starting the business and see if it is viable, scalable and something that you will enjoy doing full-time.
There are a few things to be considered before starting to invest your time, energy and money. Because dropping a stable income to launch your own company is a risky move that doesn't always lead to success unless your burning desire to succeed in your business is bigger than your fears, limiting beliefs and so many other challenges you will face in your entrepreneurial journey.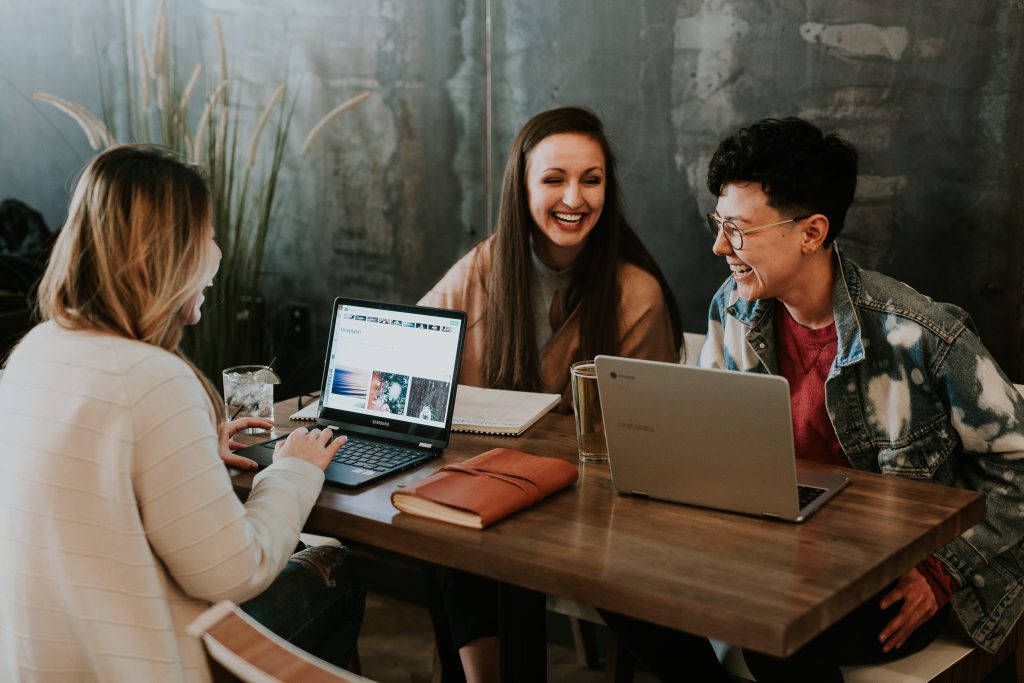 The burning desire
The main reason people do not live their dream life is because they do not have it as a burning desire. Transforming your life and going from a job to a business must become a goal and an ardent desire that is like a fire lit within you and you must maintain this strong desire until your life is transformed.
Desire is the driving force that propels us to achieve our goals. If you are serious about transforming your life, you can set this as one of your major goals.
What business should I start?
I had the burning desire – to have a fulfilled life in all its areas. I had my goal – to leave my job and work flexible in my own business and have more time for me and my family.
But, here comes the big part. What to do? What business should I start? What is the business that most probably is going to be a success?
Have a clear vision and mission for your new venture that resonates with purpose. There will be times of success but also difficulty when starting your own business, so ensure that you have a foundation that can keep you focused. This will assist you in developing your game plan as well as determining the audience you wish to attract. Lastly, it will build a strong foundation from which to launch your success.
It's easier to start a service business than a product business because you can start selling services (your time) and quickly generate revenue. Alternatively, product businesses are more valuable; however, they are typically capital-intensive to launch. Businesses evolve, so don't be afraid to sell services now and then use the revenue stream to fund a pivot to a more productized offering over time.
The transformation process starts with changing the way you think
And here comes the most difficult part, engaging in transformative learning – to change how you think, what thoughts you have. It involves changing your perspective and acting from a new, more empowering perspective.
The first thing to accept is that any challenge that will get in your way is not for stopping you, but for making you grow. This must be kept in mind because you will face many fears and challenges.
One of them is being overwhelmed especially when you start your business while you are still working for the job – It will not be easy, but it's worth all the effort. As I mentioned already, for more than 2 years, I worked simultaneously with my corporate job. There were many days when I worked 10hrs per day for my full-time job and only a few minutes for my business. But I've decided to touch my business every day to keep me connected to it.
My first major thing was to change the story I was telling myself—from I DO NOT HAVE TIME—with the story that I HAVE 24H LIKE ANY HUMAN BEING ON THIS EARTH. So, I decided I will discover how successful people handle their time.
I became passionate about maximizing my output from any free minute I had. I started to learn the power of 5 minutes. It seems like so little time, but, we do not realize that with proper planning we can do so many things with 5 and 15min time blocks like: calling a customer or a potential partner, answering some messages, spending time to learn – it was difficult to accommodate 1h in my agenda for watching a product training, but it was easier to split it in four 15min blocks and introduce them in my agenda for that day.
We have unutilized time during the day: when you are in the traffic you can take some calls, when you are waiting to enter a meeting, you can schedule an answer to your messages…My advice is to have a list with things you have to do in your part-time business and when you free up 5 min pick up the most important and start doing it. Before it, I was wasting my valuable few minutes because I had too many things to do and not proper prioritization.
Focus on the solutions, not on the problems.
Other challenges and obstacles can appear in your transformation process from a job to owning a business are: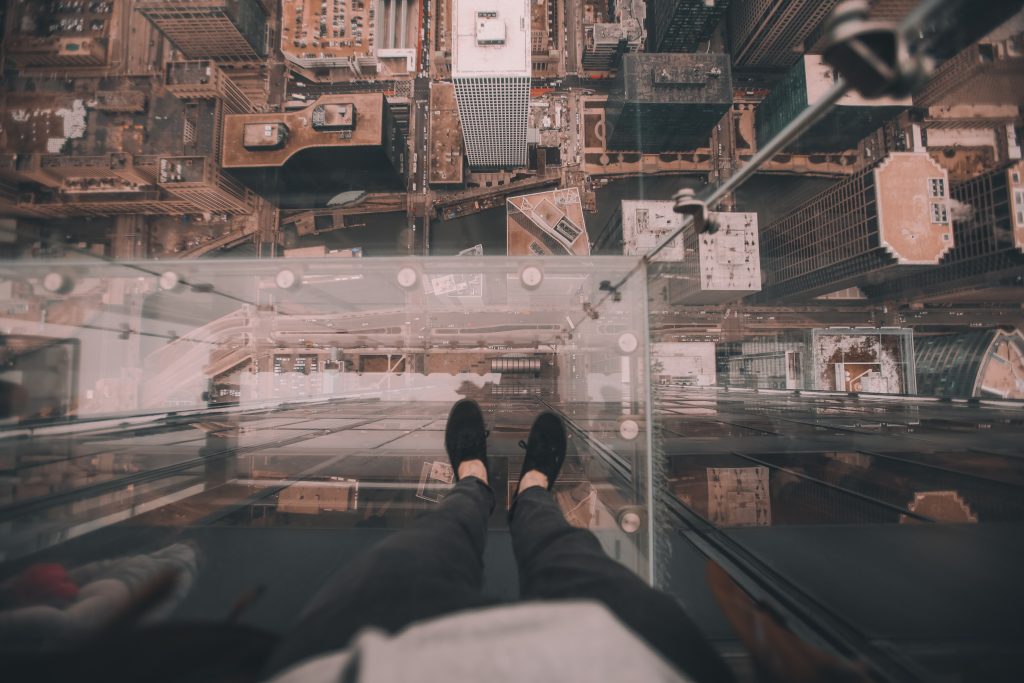 Overcoming the fear of failing
Overcoming the fear of what other people will say
the fear of the unknown, especially when you become full time in your business
having to learn new abilities, etc.
And the easiest way to find solutions to all these is to shadow someone, or a company, doing what you want to do or something close to it. Most probably they had quite the same obstacles and challenges you have, and you can find solutions very quickly this way, which is the best practice.
And start living differently – you have to start thinking, talking, and acting differently and continue doing so until your life is transformed. Implement your plans, monitor them, and evaluate them on a regular basis. Revise them if you need to. Every step you take in the right direction gets you closer to your desired destination.
Make the big step
If you are building the business while you are still working, it comes a moment to decide when to quit your job and become full time in your business.
I remember that after more than 1 year of doing my business in part time, one of my mentors asked me: What is the date when you will make it full time? My immediate answer was SOMEDAY.
But someday or one day is not in the calendar. It must be a precise date. It took me a few days to calculate my savings and to make a clear plan and to put THAT DAY on the table and I made it non-negotiable. And, since then, the entire dynamic of my business started to change because I have started to count the remaining days and a momentum was created in my business. And it all started with a simple clear decision. Because I made it more clear in my mind and clarity gives you power.
It might seem a big price to pay, but the reward is huge.
So, what is the date when you will celebrate being full time in your business? For more tips about how to transform your life and change from a job to your own business, let's connect on LinkedIn and Instagram.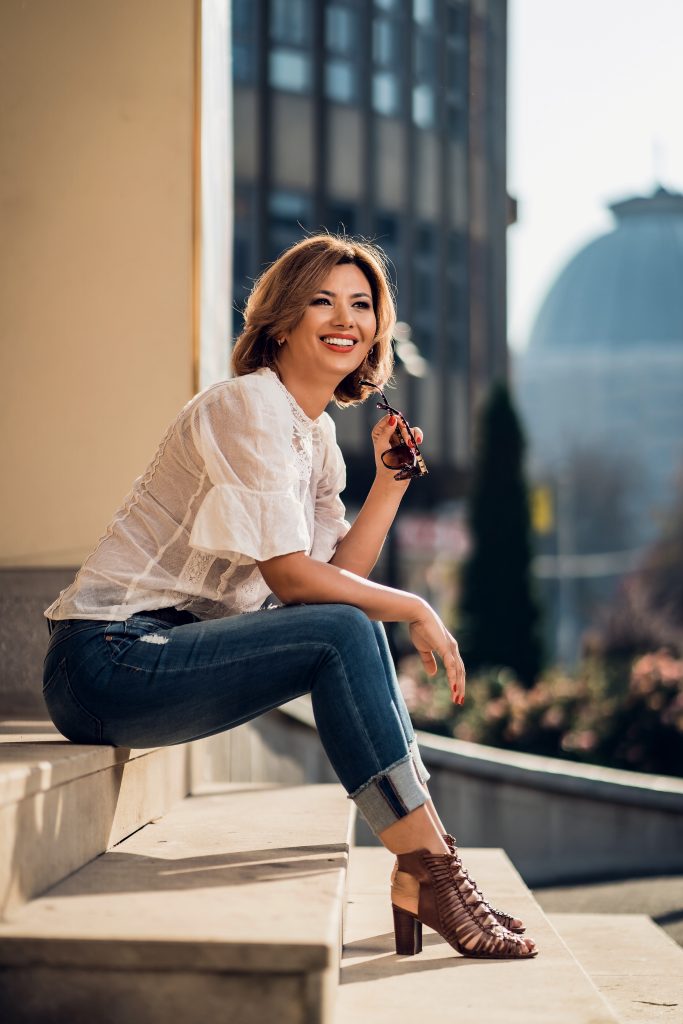 Milentina Marcus
Milentina Marcus left home at 18 to continue her studies and changed her parents' home and her own comfortable room to share a room with 3 other girls. She had to figure out solutions for every demanding situation by herself, including a toxic relationship that affected her school results, social life, self-esteem and brought her to total depression. Milentina worked in the Corporate for 12 years, assumed a TOP Management position and built a Purchasing Organisation from zero. After experiencing bouts of unhappiness, she built her own business in parallel with her full-time job. Milentina faced chaos in her life, trying to do her stressful job, while learning and building a new business in a totally new industry. She learnt how to use her time more efficiently. Milentina helps people to feel better, look better, and have more energy. She helps women to grow their self-confidence and become more financially secure. She became a Coach, Speaker, and Trainer 3 years ago and her mission is to equip women to live a better life.
Did you enjoy this article and find it helpful? Why not share it with your social media network below?