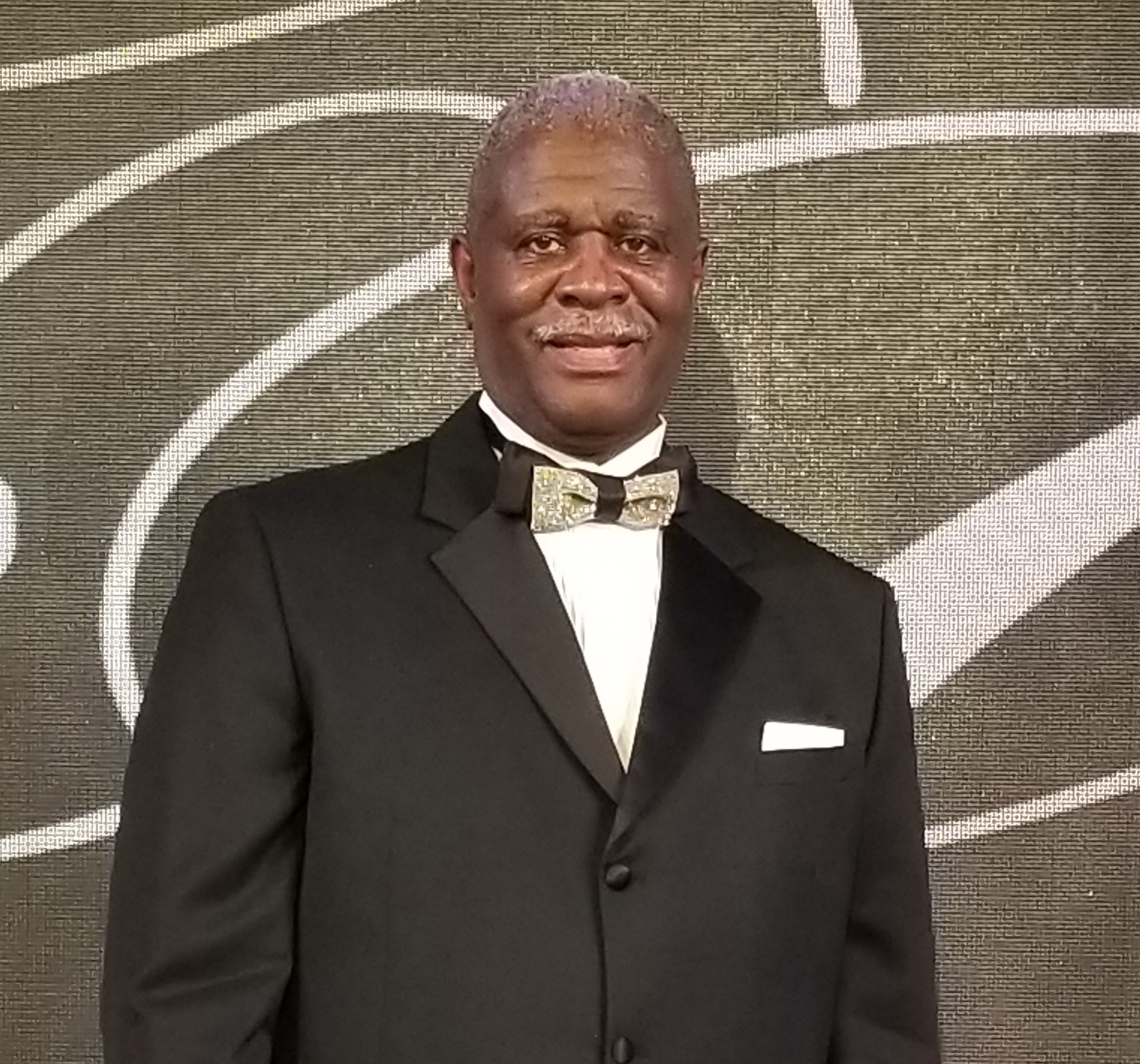 Michael Mathews: Investing for success and investing in life
 Michael Mathews:
   Investing for success and investing in life
By Gulia Lucci
Michael Mathews is the co-founder of "The Mathews Entrepreneur Group" (TMEG). He is dedicated and committed to providing Personal Financial Literacy education programs and one-on-one financial literacy guidance using books, workshops, online programs and one-on-one personal results coaching. Michael also provides his clients with entertaining and exciting books for pleasure reading. His wealth building portfolio also includes property investing and land banking.   
 How do you remember your life as a young boy, growing up in Chicago?
I grew up on the Southside of Chicago during the 1960's and 70's. Being in the baby boomer generation, I experienced my friends being drafted into the Vietnam War, the 1963 assassination of President John F. Kennedy (when I was 8 years old), the 1965 assassination of Malcolm X (When I was 10 years old) and the 1968 assassination of Martin L. King Jr. (When I was 13 years old). Chicago was a racially-filled melting pot within the inner city. Segregation and racial tension ran rampant. I was the youngest of three children, having my older brother and sister as buffers while navigating the streets to and from home. My father and mother both worked, and I came from a loving working-class family, living in a working class neighbourhood, where our entire community was the village that raised me.
[rml_read_more]
You have a passion for financial literacy education. Was it difficult to get into this industry?
The initial difficulty first came from me not knowing how money worked in terms of wealth building strategies. I did not come from generational wealth. I had to learn how money worked. How to save it, how to invest it, how to grow and maintain multiple streams of passive income. I made the decision to read financial books, listen to financial tapes, attend financial seminars, and associate with successful people whom I could learn financial literacy and wealth building principles from.
Fast forward to my marriage to Robbie, we believed that financially speaking, the best Improvement starts with Self-Improvement. We decided to be co-founders of the "Blessed to Invest Investment Club" along with several family members and friends. This is where we learned how to invest in the stock market using dollar cost averaging during both the 'Bull' and 'Bear' markets.
We took advantage of our employee sponsored investment options to begin our wealth building process. Next, we invested in income producing real estate, land banking in Palmdale-Lancaster California, commercial real estate development and mobile home investments along with a group of like-minded investors to further maximise our financial growth.
The 'Mathews Entrepreneur Group (TMEG)' was founded in 2007 by you and your wife. What can you tell us about your Company? What is the mission?
The Mathews Entrepreneur Group (TMEG) was initially founded as a self-publishing company. TMEG has evolved into a brand that's committed to empowering people to both "hone" and "own" their personal and small business finances.
TMEG's mission is to raise the awareness level of consciousness about the need for personal financial literacy education on a global scale. We can all agree that debt is a global problem. Bad money habits are destroying the dreams and futures of individuals and families across the globe. It doesn't matter what country you live in or currency you use – US Dollar, South African Rand, Euro, or the British Pound, debt is the same in any language. We expanded our reach by speaking publicly in the United States and internationally about 'Financial Literacy Education' because "It's not a priority in our educational systems. It's important that the issue be addressed by all of us and at all levels of society."
We are committed to giving our clients a comprehensive, easy to use, set of tools providing them with the knowledge, skills and support system needed to take control of their personal finances. In addition to speaking we provide one on one coaching, workshops, seminars, books and online programs.
What made you decide to start your own company?
Early in life we experienced financial struggles long before we knew one another. We did not know or understand how to build wealth.  We were taught, or at least told, that we should get a good education, get a good job and work the 40-40-40 plan, work for 40 hours per week, for 40 years of our lives, only to retire and live off of 40 percent of our income. That was not the American dream that we had in mind.
We decided to start TMEG because we learned how to make our money work for us on the passive income stream side of the spectrum. We saw first-hand the benefits of helping others improve their lives which inspired us to take up the mantle of financial education.
While my wife was on a business trip in London, I wrote our first book; "Financially speaking: The Best Improvement Starts with Self Improvement-Create Your Own Economic Stimulus Plan" in 2007, and the revised edition in 2016. Financially Speaking along with our 7 LIVE W.E.A.L.T.H.Y. principles became the cornerstone that formed our company's financial education wings.
What is the one accomplishment that you are most proud of?
Unexpectedly, in July of 2017, I was nominated, and later received, the John H. Johnson "Business Man of the Year" award presented at the "We Dream in Colour" humanitarian celebration by Mr. Quinton de Alexander in Chicago.  In October of 2017, still unexpected, my wife was nominated and received a special "Inspirational Global Woman Award" in London.
What motivates you to succeed?
As a former basketball player, I was trained and motivated how to succeed in basketball and in the game of life off of the basketball court. I was taught to understand that with winning, you must also lose some games along the way. With every loss of a basketball game, it's just like failing to achieve your business goals. In the game of basketball, like in the game of life, losing a few comes with winning the big deals, as long as you don't keep on making the same business mistakes.
I am highly motivated more than ever because early in my adult life, before I met my wife, I enrolled in the so-called 'University of Hard Knocks'. I spent my money on my life-style. I went broke, I drained my bank accounts, I maxed out all of my credit cards, I filed for bankruptcy, my car was repossessed, and I moved back in with my parents. I felt frustrated and I felt ashamed.
My financial situation did not change until I took control of how I was thinking about money, feeling about money and acting with money. I was able to move out of my parents' home as I started to become the responsible man that I was meant to be. I graduated with my PhD from the University of Hard Knocks around the age of 40 because I took my personal financial literacy education seriously.
Both my wife and I are motivated and passionate about giving back to society. While working at the 'Chicago Transit Authority', I began giving back to the historically black colleges and universities to help encourage our young leaders not to make the same mistakes that I made. One of our investments 'Even Stevens-fast casual sandwich shops' mission is 'Eat-To-Give'. For every sandwich that is purchased, one sandwich of equally nutritional value is donated back to the community. With 20 sandwich shops operational in the United States, together with our investors, we have donated 2.5 million sandwiches back to local charities who feed the many hungry men, women, children and babies in need of a hand up and not a hand out.
My wife grew up on the West Side of Chicago. She was a single teenage parent living on welfare, raising four children. She was a high school drop-out but she went back to school and received a certificate in 'Computer Technology'.  She also attended night school and received her bachelor's and Master's degree. During her corporate career, Robbie donated financially to the 'United Way' on a regular basis as well as volunteering her time. She retired as a Vice-President and Technology Manager of that firm. Our story is that any excuse is a reason to fail, and If we can do it so can you.
What are three ways to obtain money for real estate investing?
Personal Funds: You can use your retirement account by rolling over your traditional IRA or 401K, etc., to a self-directed IRA. Then purchase real estate through your self-directed IRA. You have all the risk and all the reward.
Joint Ventures: Enter into joint ventures with other investors. Depending on how the deal is structured, you might not need to put up any money, if so the initial seed capital should be equally divided between all joint venture partners, thus offsetting your investment amount. Make sure your joint venture partners are people that you trust. You share the risk and you share reward.
Lenders: Traditional or Hard money lenders (usually the loan will be backed by the real estate deal). If your credit is good enough use institutional loans. You can invest alone or also have a joint venture opportunity.
How is it in business working together with your life partner, and how do you balance personal and business life?
What matters most to me is that our business and personal relationships are balanced to our satisfaction. When my wife and I travel in the United States or Internationally Speaking, we take a few days off after business and become tourists. We understand that our life together is more about living in the moment because tomorrow is not promised. We are blessed to actually live some of our wildest-bucket list dreams.
Like when we were in the beautiful country of South Africa, on the top of Table Mountain in Cape Town. We also cuddled with some big baby lion cubs. In Dubai, on the 124th floor at the top of the Burj Kahalifa. Being on the French Riviera in Cannes France or eating dinner in Paris at the Eiffel Tower was another beautiful experience. Add Disneyland, Mickey Mouse, and having good meals with our global friends in California and London are memorable occasions.
I'm proud of the dream team that we make and the work that we do. I'm grateful to the universe that I was able to find my soulmate. Being able to love, work with, speak on the same stage with, travel the world on business and pleasure with, create products and services with, be of service to others with my best friend-my loving Wife-Robbie Mathews is priceless. We share the same goals, dreams and vision. Yes, sometimes we agree to disagree, however, I've learned that being in the same vortex with my wife, with our energy frequencies tuned in on the same dial tone, the airways of mutual respect and understanding are always on the same channel.
If you could give one piece of advice to all the women out there who want to start their own business, what would that be?
Begin with your idea, step out on faith and fulfill the vision that the universe has planted within your mind, body, soul, spirit and everyday thoughts. Then become a fearless-tigress, confident woman. Wear your crown! Don't allow anyone, woman or man to get in your head with "you can't" and allow them to steal your dream.
But do your due diligence, define your business model, develop your business plan, consult your mastermind group of professionals, develop your product or service, identify your target market and marketing plan, and know your numbers. Seek business coaching from a trusted source to guide you along the way.
 In your opinion what are three things that women need to know about finances?
Get out and stay out of debt, unless it's considered good debt that is making you money in the form of positive cash flow or positive interest payments instead of bad debt that is costing you money.
Achieve, monitor and maintain good personal and business credit, by paying your bills on time and at least pay the required minimum. No need to pay late fees or have your interest rates increase. Keep your personal credit score at 770 or higher. This will stabilise your borrowing power with creditors.
Have an emergency savings account of about 6 to 9 months of your total living expenses. Have a regular savings account that you can have available investment capital ready for investment opportunities. If you're working, utilise your employer sponsored retirement plans, especially if your company gives you matching contributions at any percentage. Don't leave free money on the table. Before investing, complete your due diligence. If you are still unsure, seek coaching from someone that you trust, or from someone who is highly recommended.
How do you see the role of women in business and as speakers on the big stages now and in the future?
Because of the historically male dominated glass ceiling way of doing things, the Global Woman is fighting a harder fight than her male counterparts in business, as well as big stage speaking opportunities. As a result, today and in the future, women will not be denied (I did not say it will be easy) their opportunity to shine as business leaders and speakers on the big stages in our global community. I know there are men who oppose my words, and I know there are men who agree with me! Men need not FEAR the rise of the global woman business leader and big stage speaker.
Just as women do when men are speaking, men should also sit down, pay attention, and take notes when the global woman is speaking in the board room or from the stage. Men might learn a thing or two, because women have a thing or two to say!
I've met some incredible global woman business leaders who are already speaking on the big stages of the world. Robbie Mathews, Randi Zuckerberg, Bethany Frankel, Christie Brinkley, Lisa Nichols, Dr. Kara Scott Dentley, Francie Baldwin, Joanna Mukoki, Mirela Sula, and other Global Woman Business Leaders.  As Les Brown's say's "that's my story and I'm sticking to it."
I wrote the following poem in dedication to my wife Robbie, Mirela Sula and the Global Woman Business Leaders around the world.
THE GLOBAL WOMAN BUSINESS LEADER ROCKS
She is a global woman leader with a new paradigm for changing the world
She helps the business woman, young ladies, and aspiring little girls
She is an empowering global woman leader, operating outside of the box
She is business savvy, and extremely smart like a fox
She is a global woman leader with foresight, because hindsight won't do
She moves her agenda forward and her vision is true
She is a quick witted global woman leader with blood vessels of steel
She makes hard decision sometimes wearing high heels
She leads with her left, she leads with her right
She's doubted in the board room, backing down from no fight
She's in the 15th round and still stand strong
She has the right leadership skills so she can't go wrong
She knowns the secret that makes her a global woman leader
She fully understands that the world really needs her
She has patience and understanding but will leave you in the dust
She is a symbol of integrity, and worthy of the worlds trust
She doesn't sit around waiting for opportunity to knock, because
She is an empowering global woman leader, who definitely ROCKS!
Did you enjoy this article and find it helpful? Why not share it with your social media network below?