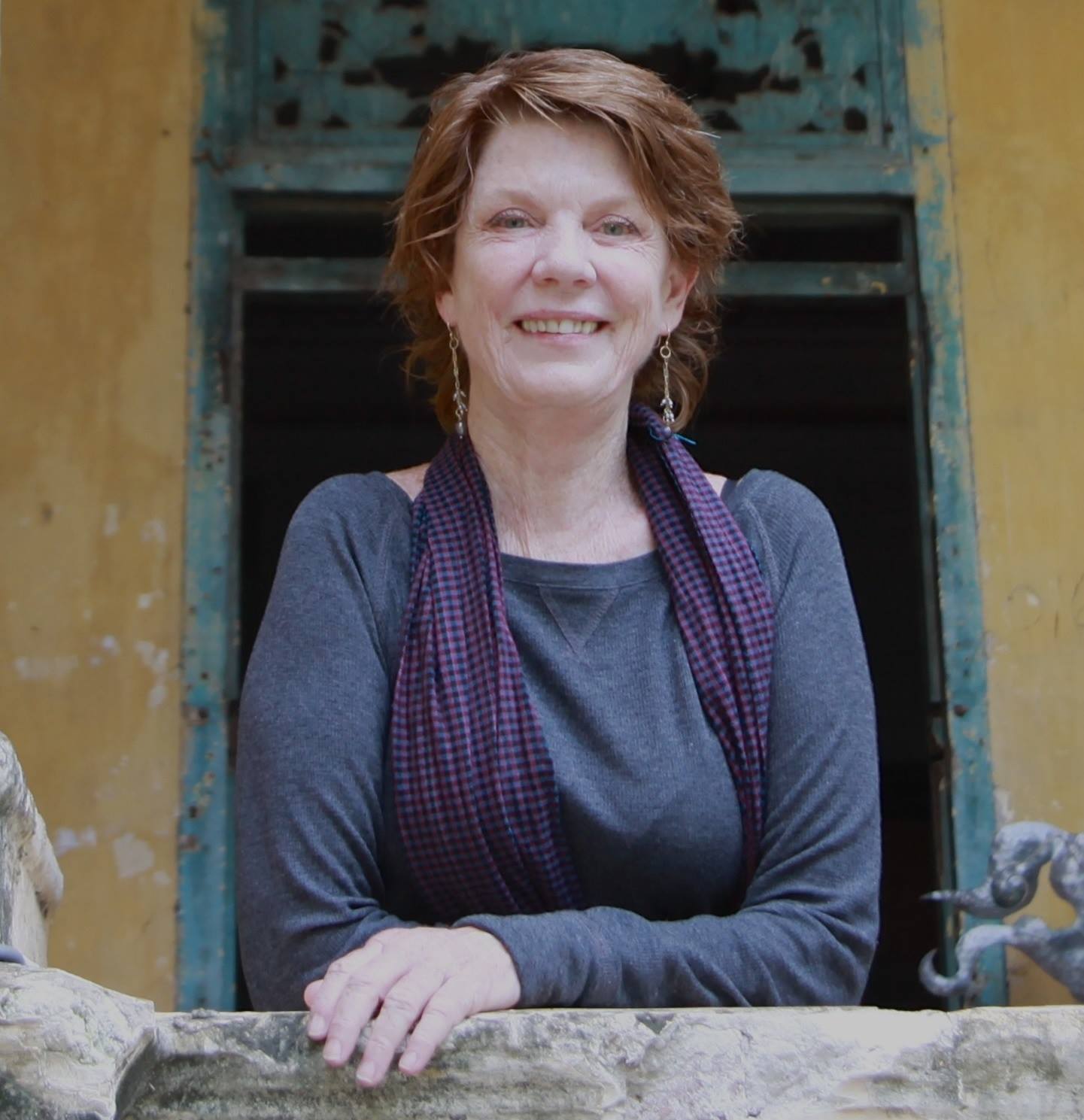 Ardice Farrow- Giving Meaning To The Lives Of Cambodian Women
Ardice Farrow
Giving dignity and meaning to the lives of Cambodian women through opportunity and empowerment
By Gulia Lucci 
Ardice had a long and successful career as an Executive Producer and creative consultant for kids products and programs working for companies such as Apple, LucasArts, Disney and McGraw-Hill.  As she reached retirement age she wanted to "retire on purpose" and go to a developing nation to work with women and children.
Ardice spent two years serving as the Leadership Development Manager for a major non-profit in Cambodia.  Her responsibilities included developing gender and empowerment programs for impoverished women and children in the capital city of Phnom Penh as well as developing educational programs for women in Fair Trade garment centres. She is an advocate of empowering women in business. Her company ''Net Effects Traders'' helped women change their lives from a life of sorrow to a happy life
[rml_read_more]
What is the story behind Ardice and her early life?
Ardice is a former Creative Consultant and Executive Producer for companies such as Apple, Disney, McGraw-Hill and LucasArts and an advocate of empowering women in business.  As she approached retirement age she wanted to find a way to be of service and continue to contribute to women. She followed her heart and secured a position with a large non-profit in Cambodia.  For over two years her responsibilities involved working with women and children in the poorest areas of the capital city of Phnom Penh and with women in Cambodian Fair-Trade garment centres. During this time, she saw for herself the powerful and positive change that took place when women were given training and good jobs.  As a result, of her experience, Ardice became an advocate of "Trade instead of Aid" and wanted to find a way to help empower women through business. When her contract with the non-profit was completed she founded her company, 'Net Effects Traders'. 'Net Effects' is a socially responsible business committed to marketing eco-friendly Cambodian products to Western markets while providing great training and ethical working conditions for disenfranchised women.   Made from repurposed industrial netting, 'Net Effects' designs range from small clutch bags to messenger and laptop bags and their latest design – a sports/yoga/weekender bag.

How do you balance being a retired woman and also having a career?  
Living in Cambodia and starting a new business as an older woman is an adventure.  I am involved in every aspect of the business 110%. I continue to live at least 5 – 6 months of the year in Cambodia which I love.  The challenges of the business are balanced out by the joy of working with our designers to create new styles and how much fun I have with our Cambodian team and how fortunate I feel that I can contribute to their lives in some way.   And at the same time, I get to share their inspiring stories of triumph and empowerment with women in Western countries.
It seems like behind every bag is the story of a woman whose life has not been easy. Can you tell us more about these women?   
Every bag sold contributes to training and good jobs. The women who are part of the 'Net Effects' design and production team are women who are hearing-impaired or polio or landmine survivors or former trash-pickers and scavengers.  Each one has a story of living in poverty or being discounted by their families or having physical challenges that kept them trapped in the cycle of generational poverty. With training, fair wages and supportive work environments each woman has blossomed.  Every woman on the Net Effects team has a unique appreciation for the opportunity. These women are now able to care for their children and families. And these women now have the joy of doing work they love each day and having dreams of a brighter more prosperous future for themselves and their families.  
How has ''Net Effects Traders'' helped those women change their lives from a life of sorrow to a happy life?    
The lives of these women transformed from struggle and hopelessness to lives full of promise and opportunity.  From sadness and despair to joy and excitement. From surviving day to day to thriving.
These are mothers who once lived desperate lives and could not provide for their children.   Because of their impoverished conditions they most likely kept their kids out of school, so the kids could scavenge on the streets to earn a dollar or two or they were forced to put their young daughters to work in dreadful overcrowded factories because the family needed money for food.  
Now, these same women have economic freedom and the ability to take care of their children and make sure their kids go to school.  Now they have a pride of workmanship and a sense of their own value as a team member. With this new self-confidence, self-esteem and economic power they are inspiring role models for their children and their lives and the lives of their children and families are changed forever.  
What were some of the challenges that you faced, when you first started this business?
From the very beginning I was confident we had a design and production team that could produce beautiful designs that were meticulously crafted, on time and on budget.  The challenges were how to create awareness with Western shoppers and retailers of both the quality of Net Effects designs and engage them in the impact our business was having on Cambodian women and families.  These were marketing challenges. How to get our brand recognised, how to develop a group of fans and shoppers that would not only buy our bags but really love them and share our story with others. The challenges were how do we stand out and become a "must have" brand.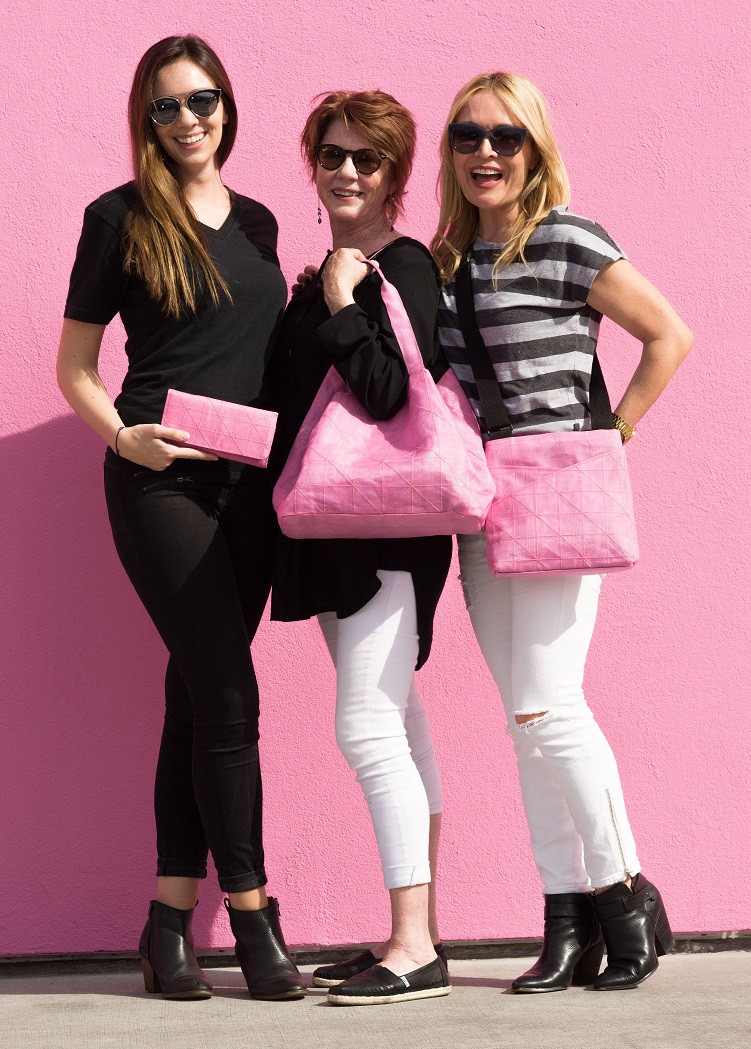 You do a lot of social media and a lot of online marketing? What do you find most helpful about using social media in terms of marketing your business and growing it?
Social Media is critical.  The most helpful thing about social media is that fans and friends share with other friends.  Testimonials, likes, shares, comments, re-tweets all help promote the Net Effects Traders brand in a way that grows our family of shoppers.  For Net Effects Traders it is not just about sales. Its about creating a brand that people recognize and love and a brand that has a purpose they can identify with.   Social Media helps us connect organically with consumers who love great design and innovation and who want to make a positive impact in the world.
What are the biggest way in which you see women helping women reach empowerment?
At Net Effects we are advocates of the power of "Trade instead of Aid".  We are about partnership and team and honouring and celebrating each team members contribution. We see the impact that having a fair wage job and economic freedom has on our Cambodian team. And we want our shoppers and fans to realise the power they have as conscious consumers.  
I am not sure we realise how powerful we are as individual shoppers and as groups of shoppers.  When you think about the auto industry for example and the power of consumers demanding more fuel efficient and eco-friendly vehicles or the growing demand for organic and healthier foods.  These and so many other industries respond to consumer demand and consumer spending. Becoming a conscious shopper and looking for brands that have good products and do good in the world is a simple but effective way we can empower others and effect lasting change.  
As women we make the majority of buying decisions.  We have the power to change industries and create new futures through how we shop and spend our dollars.   
What are the best business ideas for developing countries?
In my humble opinion, small fair-trade businesses that provide training and ethical wages and good working conditions have the potential to have a lasting impact on communities. As they create quality products or services for the buying public, demand grows and success follow. Often these small businesses achieve a level of success and growth that impacts not just a few workers and families but an entire community.  
What are the two key tips that you would like to share for women who want to become entrepreneurs?
From my point-of-view passion, commitment and creativity are critical to meeting the challenges of being an entrepreneur.   The greater the purpose and passion the more strength you have to overcome all the obstacles and surprises that will come your way. The other critical component is teamwork. Know what you are good at doing and surround yourself with like-minded folks who have the talents and expertise you do not possess.   
Did you enjoy this article and find it helpful? Why not share it with your social media network below?