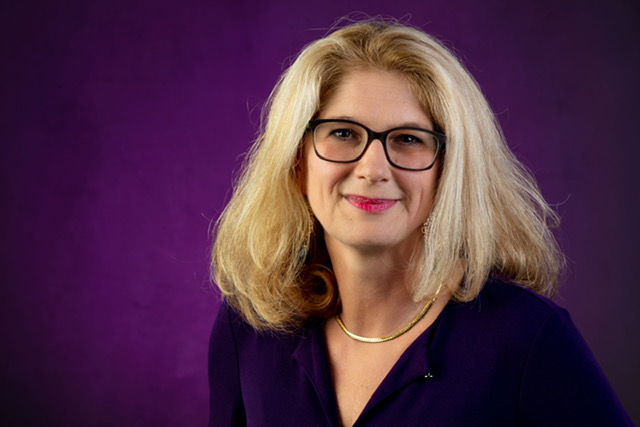 Maaike Driessen Laverman – Manage Your Personal Energy To Improve The Quality Of Life
Maaike Driessen Laverman
Manage Your Personal Energy To Improve The Quality Of Life
By Fati Gorezi
Maaike Driessen Laverman is a Trainer and Personal Coach. She is always motivated to see clients grow by the effects of her training and personal coaching. She teaches people how to change their energy into a new, positive vibe. Since 2009 she has managed a practice in which she helps people to release deep traumas and stress. Her dream and goal for the future is to help more people in corporate business by giving workshops and teaching them how they can use their own energy for the better.  
Can you tell us the story of how you discovered your intuitive abilities?
[rml_read_more]
My Grandma always said to me, 'Be quiet, listen to your heart and then you will know what to do'. Combining this with the fact that I have always trusted my gut feelings is a very strong combination. I remember a situation ten years ago where I met someone who gave me a very specific feeling. Back then I did not always trust my gut instinct and never did anything with it. But it turns out that ten years later my original gut feeling was right. This is just one example of many that I have to trust myself – and my gut feelings – since they are almost always correct.
On the list of your professional offerings I saw that you do coaching for entrepreneurs. Is this in some way connected to your other abilities?
For my coaching I use all the abilities I have, and everything I ever have learned, including teaching people the techniques of the 'Touch 4 health', kinesiology, 'Leap' and wellness coaching. That's the reason my coaching is so different compared to other coaching techniques. Nothing is the same; it's all customised – including the hands-on techniques I am teaching them.
Mostly I coach people with weight-loss problems and I'm not only coaching them on a physical level but also emotionally, so that they don't relapse. I am coaching everyone on seven different levels. It doesn't matter if I am coaching a CEO or someone suffering from a burnout. At the core, everyone has a lot of questions coming from the same needs. I love to teach a lot of hands-on techniques because they can really make a difference to someone's life. They make people more independent, so they can stay in their OWN energy. It makes it easier for someone to take care of themselves at all times. I also try to improve their sleeping habits or any other issues that someone wants to work on. I try to use everything that I have learned to help people the best I can. Lots of people use the jet lag trick and they love it.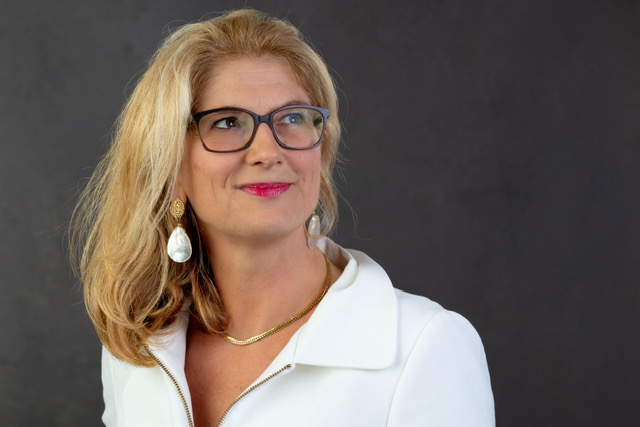 What is your biggest achievement in your career so far?
My biggest achievement is in connection with the results of the trauma release protocols of 'Leap' (only eight teachers in the world so I feel so lucky that one of them is teaching in the Netherlands). These methods are really life changing! Some examples of the changes that this technique can make are as follows: There was a woman who was terrified of asking questions and even speaking in public. After a few sessions she was confident enough to grab a microphone and started giving talks in front of big groups. Another woman was robbed in her own house and after that she couldn't sleep anymore since she was scared. After being treated she now sleeps 6-7 hours a night. Weight management is something that amazes me the most. I had a woman who lost 30 pounds in three months a year ago – and she is still the same weight right now. However, her biggest achievement was that her life was so much better in various ways. She is less stressed, achieves the things she wants to and has a better flow in general. These are just a few examples of the many things that I can do and it still amazes me every day.
What are your dreams and goals for the future?
My dreams and goals for the future are to help more people in corporate business. To give them workshops and teach them how they can stay in their OWN energy, whatever happens and where ever they are! Mainly to make sure that after they come home from work, they still have the energy to do whatever they want to. Giving them energy to have quality time with kids, friends, and time for their hobbies, sports etc. So, they are able to separate work and private life and have energy for both. A week ago, I acquired the papers to teach this world wide! It's my dream to teach this all over the world especially in corporate and entrepreneurial businesses because I deeply believe in the ripple effect that carries forward. I think the world would be a better place if everyone was peaceful in their own mind and our grandchildren would then have a better time together!
My goals for the weight management are to do more online. I still want to keep doing the basics of course as well as having private sessions to teach them and to work with them to change old patterns and belief systems. In the end everything is a mindset! People do not realise that their old patterns are not always theirs – but also their parents and even grandparents. How to recognise them and later change them is the clue. In our lives we maintain bad habits because they give us an advantage. I try to turn this advantage into a disadvantage making the habit unnecessary. Another big point to figure out is why the body believes it is safer with more layers of fat. It's not just a matter of willpower as most people think! It is often about grief! So, I believe that the bigger someone is, the more love they need. I would love to make this concept into a worldwide chain. If you want to know more about this way of working/thinking, see my new E-book in December.
You seem to have collected knowledge and experience in various fields of healing and guidance. If you consider all that, which key message would you give to people?
The message I would give people is to love and laugh a lot, be open minded, trust your gut feelings and be ready to teach every person that they can learn anything, as long as they are willing to learn. It is okay if it takes time but once you change your mindset, in whatever way works best for you, I guarantee that your life will be just a little bit shinier. Finding your passion in life is something that I also strongly believe in. Once you have found something you truly love it is a lot easier to do. Everything is a mindset, so you can achieve whatever you want on every level. Be your authentic self, your life is your blue print and be aware of the fact that people talk from their own point of view and not yours.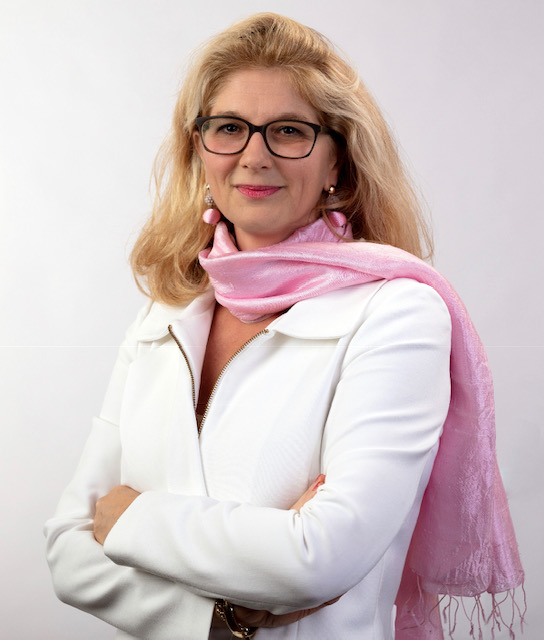 How would you describe your life philosophy or your sense of spirituality?
My life philosophy is: Be open minded, just wonder, ask questions and learn new things every day. Do what you love and laugh a lot. Regarding spirituality: ask the universe to help you and be grateful for everything it gives.
Every evening I write down at least three things I am grateful for, whether it was that day or life in general. Writing it down makes you aware of how many good things are actually happening in your daily life.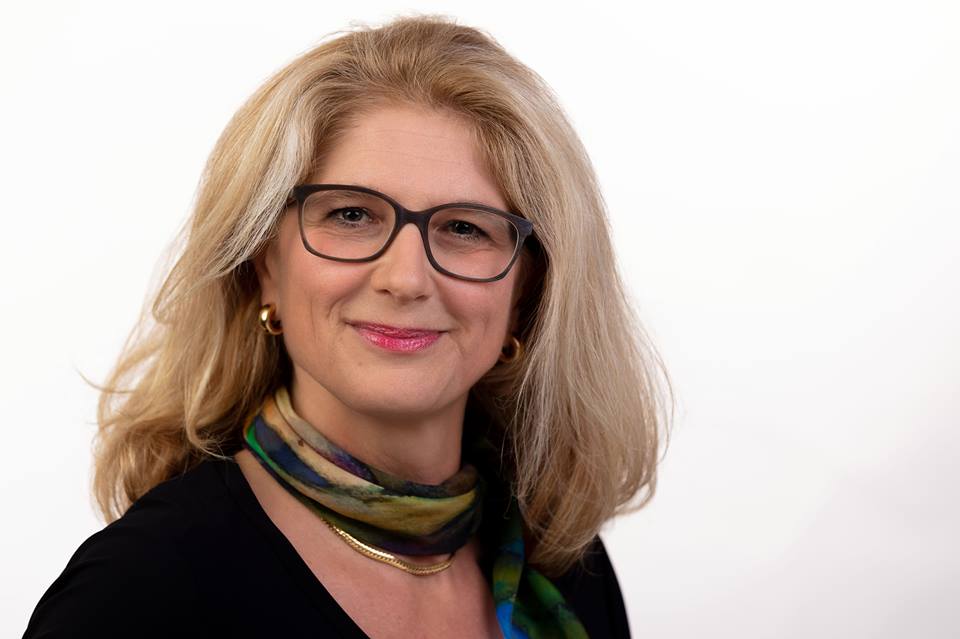 What advice would you give to someone interested in a similar career as you?
If somebody is interested in having a career like me, I would suggest they start by finding their passion. Then find a therapy that benefits and interests them the most. Finding something that suits you will make you better at it and will give you the motivation to spend as much time needed for you to become an expert in what you are doing. When you are enthusiastic about the thing you talk about, more people will want to listen to you and expressing your ideas will become a lot easier. I believe that if these three ingredients are there you will be excellent at what you do. Make sure you keep growing as challenging yourself every day is the key to success. However, make sure you are always open minded, this way people will want to learn from you but also tell you more. Be aware of all your personal patterns and find the ones that you do not need. Then change them for the better.
Did you enjoy this article and find it helpful? Why not share it with your social media network below?