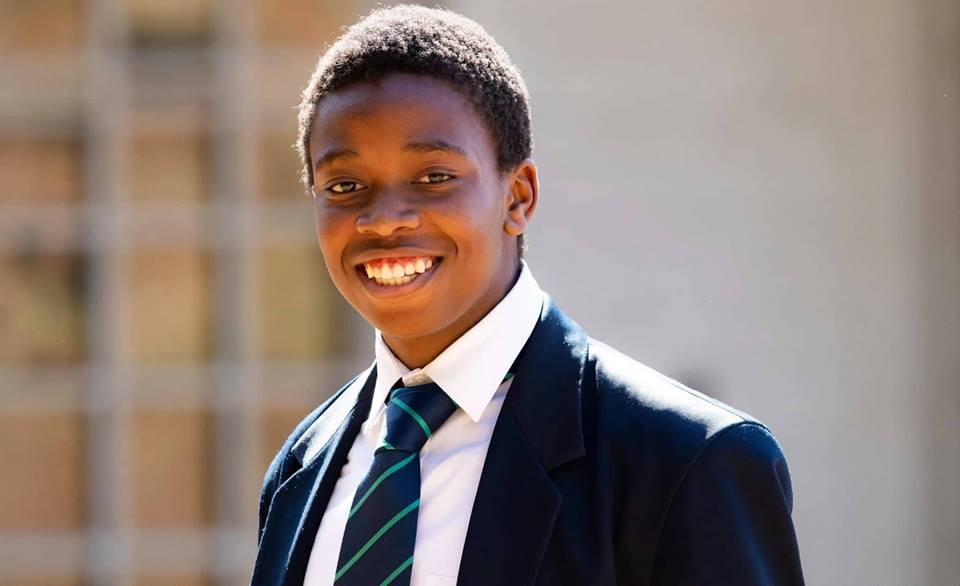 Ntando Makwela – Investing in Youth as the next generation of Innovation and Economic Growth
Ntando Makwela
Investing in Youth as the next generation of Innovation and Economic Growth
By Fati Gorezi
Ntando Makwela was born in Johannesburg, South Africa and has been a dynamic person from birth. He started reading books at the age of three and by 16 years of age he had done what many people only dream of doing – and he continues to stretch himself to be the best he can be. Ntando attributes most of his extraordinary feats to attending seminars and courses, particularly 'Success Resources', where his inaugural attendance of a seminar was at 'Millionaire Mind Intensive', in September of 2013, at the tender age of 11.He encourages the youth not to wait for authorities or someone else to come to their rescue but to learn, grow and be the best they can be for a better future.
What motivated you to start a career in entrepreneurship at such a young age?
[rml_read_more]
I was inspired by my parents, who encouraged entrepreneurship as a pathway.  I was exposed to business seminars and attended training course since the tender age of 11. I also learned that there were many problems in our society, particularly with the youth in my country.  I believe I can use the information and knowledge that I have learned, share it with other young people and motivate and inspire them to know that they can do anything that they put their mind to.
How did you build up an entrepreneurial spirit? Do you believe you were born with it or you developed it?
I believe I was born with an entrepreneurial spirit. Since the age of five I've developed business ideas and concepts that I am still yet to use. I could never settle with working for someone else.   From a young age I knew that entrepreneurship was the answer for me.
What has been the biggest challenge that you have faced?
Writing my book, 'The Dynamic Kid'. I love writing and I had so much content that the book took twice as long to edit than to produce the first draft (writing the book took me six months and editing almost an entire year) It required a lot of time and dedication to create the final copy.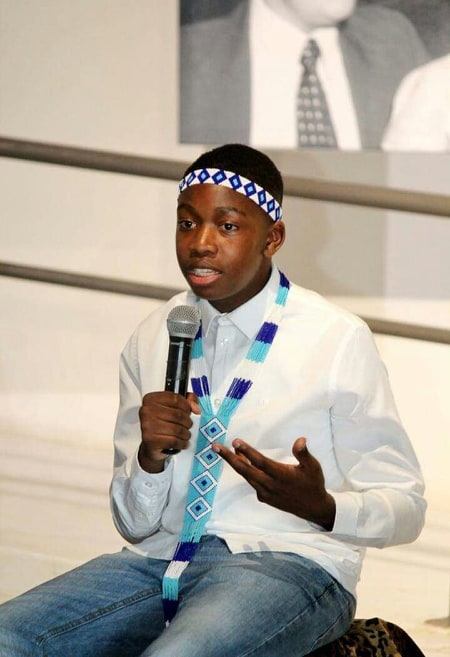 Who has been the greatest mentor for you?
Apart from my parents, I have had an amazing mentor in Robert Kiyosaki through his books and seminars. I have been attending his seminars since he started coming to South Africa and his wisdom has inspired me to write the 'Dynamic Kid' book.
How do you generate new ideas?
My ideas are usually generated through a daydream or a spontaneous thought. I don't spend a lot of time creating new ideas on a conscious level, I usually refine ideas that have emerged during the most unexpected of times. For example, the bulk of 'The Dynamic Kid' came out from daydreaming during class (don't tell my teachers), and was only refined at home.
What advice would you give to other young entrepreneurs who are starting out?
Perseverance, focus and dedication are three keys you need on this journey. Most young entrepreneurs have great ideas but want to implement all of them in one go, which is impossible.  Set goals, have a plan and action it. A business requires patience because you don't start and make money immediately, you have to give it time. I spoke at many events for free and at that time I was still growing my brand. Through word of mouth people got to know about my book and motivational talks.  So, take time to develop a good system and choose your networks wisely. Things may not necessarily start out the way you imagine them to be. I know it can be mentally and physically exhausting, it's all part of the process of learning how best to build your business. Remember to reward yourself, as it's one of the best ways to keep yourself motivated.  Believe in your vision, continue to develop yourself by attending training and seminars, get a mentor and a coach. Never quit or give up and you will eventually succeed.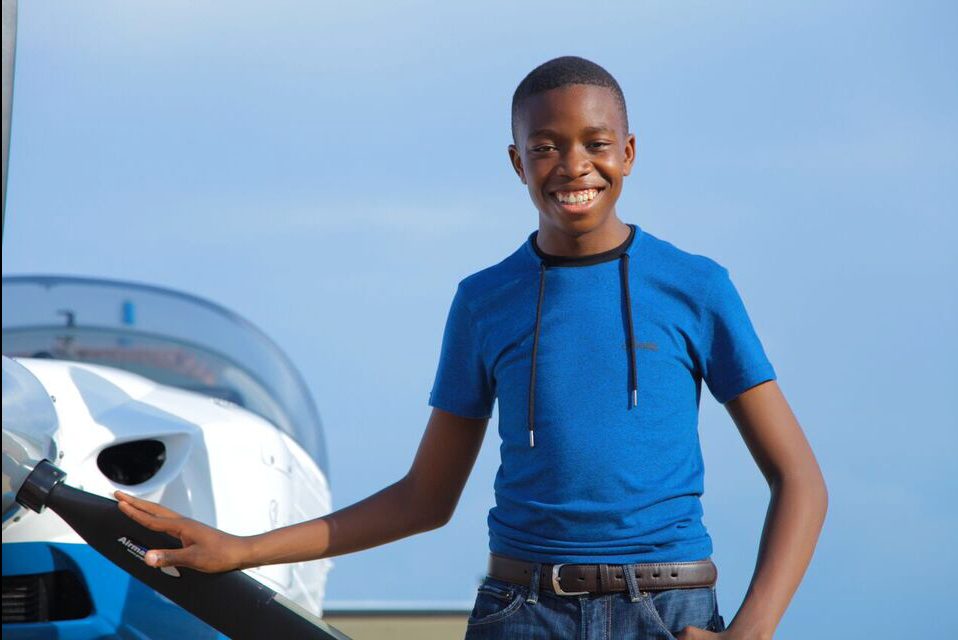 What are some of your top achievements?
Sport; (placed second in Volleyball Nationals in Grade 6). First Pioneer team in our school to achieve this level, and we managed to fill a gap in the game of volleyball that was large at the time.

Leadership Skills; became a Prefect in Grade 7

Academic Achiever, In Grade 7, I won my school's top academic prize, the 'Dux Scholar Award', which will always be in my heart. Seven years prior, when I saw the then Grade 7 student lifting the trophy into the air, at the age of six I promised myself that one day, I'll be on that same stage holding the very same Award.

Self-Published Author of the book "The Dynamic Kid-9 Keys to Unlock Your Future" in December 2017. I wrote the book when I was 13 in Grade 7, it took me three years to achieve that goal, my dream of becoming an author, and I did it at the age of 15.

Enlisted 2018 'Young Achiever' by SABC 3 Expresso Show in February 2018

Becoming one of the youngest Brand South Africa "Play Your Part" Ambassadors in April 2018, was an unexpected surprise for me, an experience I will cherish forever.

Building a 4-Sling Aeroplane with Teenagers in 10 working days June/July 2018

Winning an African Authors Awards, Inspiration Category July 2018
Share something you would like the world to know about you?
I'm what you would call an 'extroverted nerd' or a 'cool geek'. I love academics, reading is my passion, and I'm a perpetual learner.  I love socialising and spending quality time with my friends whenever I have the opportunity to. I also love gaming, I am a multi-genre consumer, I love reading anything from business books to sci-fi and listening to everything from classical greats like Frederic Chopin, to reggae from artists like Damian Marley, to EDM from DJs like Martin Garrix, Don Diablo, Tiesto, Hardwell, Armin van Burren, Dimitri Vegas and Like Mike among others (so I'll probably listen to anything on the radio) And I am an admirer of the arts, history, architecture, science and philosophy. Soccer (football) is my life, I love watching the game but can't play it very well (I'll leave the playing to the professionals.) With science, I plan to become a quantum physicist when I'm older and help bring more interest in science to African youth.
I have a firm belief in the youth and youth development and with Africa being the youngest continent in the world, I believe that Africa is the future and I love to mentor and inspire young Africans to pursue their dreams and help change Africa for the better. With other continents like Europe and Asia starting to age, I believe that now is the time for Africans to rise up and make Africa the next world superpower.
What is the last "one word" of advice for my readers when it comes to succeeding as an entrepreneur?
Set goals!
Did you enjoy this article and find it helpful? Why not share it with your social media network below?