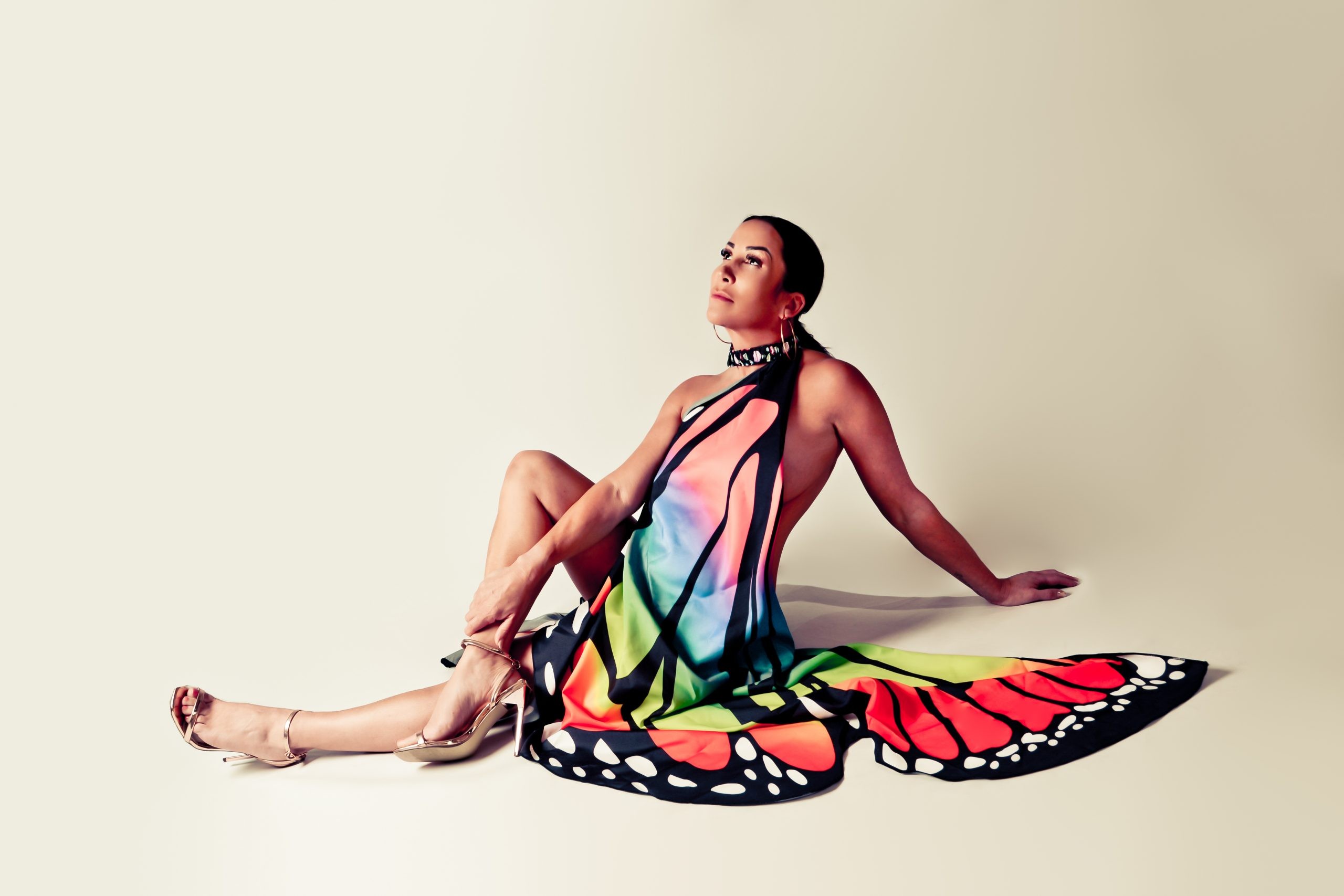 Lyndsey Austin: Healing from Trauma
By Sujany Baleswaran
Healing from childhood trauma is a journey that many are still battling with as an adult, but it starts with understanding it. Experiencing violence at a young age to drug addiction through her teenage years, Lyndsey Austin turned her life around at the age of 25. Finding a haven in the fitness industry, Lyndsey has helped others on their fitness journey as a personal trainer before turning her energy to the mind, training in neurolinguistic programming (NLP) and cognitive behaviour therapy to help others transform their lives.
If you live in the past, you will be depressed. If you live in the future, you'll be anxious. If you live in the present, you'll be at peace…
Battling with drug addiction, violence and trauma from a very young age, was there ever an inkling of hope during those dark times?
My childhood was not a happy one. My first memory of violence was my dad stabbing my mum in the face with a fork on Christmas Day. My mum left in fear, and I was constantly living with the fear that I too, will be beaten. I felt unloved and unworthy, I was broken – I never thought there was hope or love for me in the future. In my teenage years, I was bullied at school for the wart on my face, and I walked the corridors with 'Winnie the Witch' heckled at me. I hated myself – what was love?
They say you attract a partner like your father, and that's exactly what happened with my children's father. I was looking for love in all the wrong places. I sold myself for sex on the streets, giving my body to somebody and giving the pimp my money – I thought that was love. Being raped and beaten on the streets, that's when I started taking crack cocaine to numb the pain.
When your life is filled with trauma, that is how you expect the rest of your life to be. What we see and feel before we are 7 years of age is what we create and believe as adults. This is why we have to love our inner child and give us the love we need at that moment.
You have done a lot of work on your mindset, from overcoming your drug addiction to transforming your mind and body. Why do you think people turn to drugs and other harmful ways as an escape?
What I know for sure is that people turn to drugs to numb the feeling, to run away from what is really going on subconsciously in their minds – the childhood trauma, pain and insecurities. It all starts with you. You will need support to begin the inner healing and transform your life because you are worthy of so much more. As soon as I realised this, that was when I had my awakening. I stayed in the relationship till I was 25, I married him and I remember thinking on my wedding day, what am I doing? That was the last time he hit me, he split my head open, and I sent him to prison.
I had to make a choice, a choice for myself and my children. I was thin and underweight with no confidence – I had to change. As I grew, the fear was turning into strength. I realised this was just one person who had power over me. Having a conversation with myself and my support system gave me the strength to understand you always put yourself first. It's about setting the barriers and having the willpower to be consistent with yourself and to take every day as a new day, and to never stop working on yourself.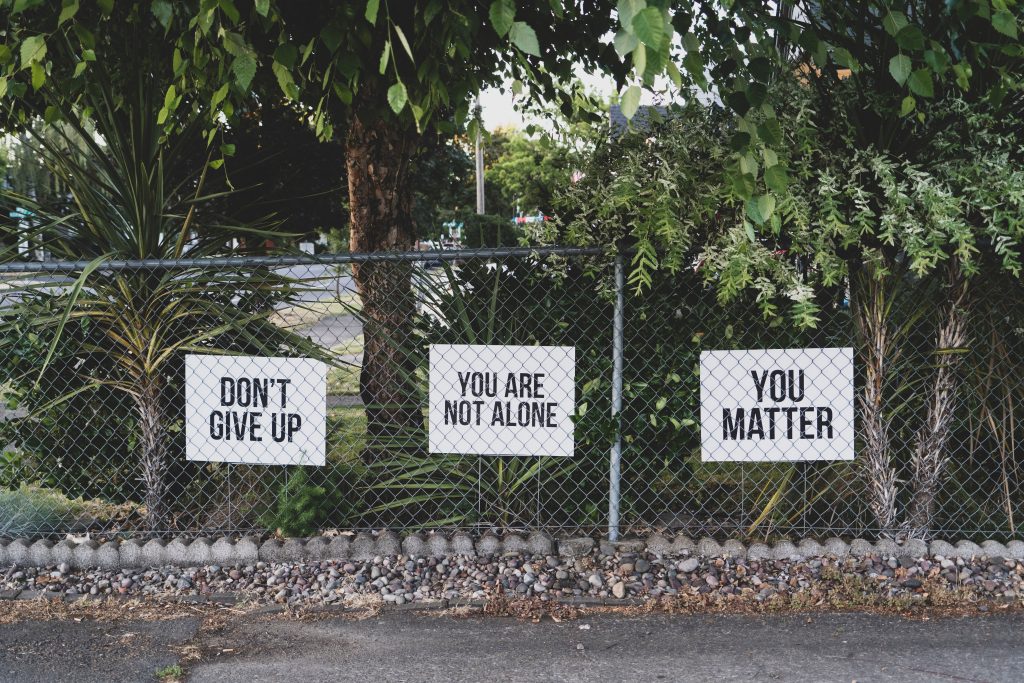 Numerous studies have shown a positive correlation between fitness and mental health. Where did your journey with fitness begin? How did it positively impact your mental health?
My fitness journey began after I had my son. I joined the gym and I remember walking in and going to the back of the class. I was nervous at the thought of people looking at me. I didn't look great, I had no confidence, and that's where my journey started. I knew I wanted to change my life around for myself, and I needed to get the strength to get out of my own way.
I trained and became a gym instructor and personal trainer, and now I'm a Les Mills fitness coach. I coach body pump, which is a weight endurance exercise, spinning and dance – seeing the women dance is so powerful, the energy is amazing! I absolutely love it, and I have no problem now standing in front of people and teaching.
My confidence is absolutely thriving – it's taken time to heal and learn to speak kindly to myself. Fitness is scientifically proven to boost your mental and physical health, and it gets your endorphins levels high, helps you feel good and build your confidence, and I reiterate this to every person I work with.
Opening up about your life struggles is a challenging decision and you took it one step further and put pen to paper to share your story. What inspired you to share your story? Were you ever doubtful or hesitant?
I've always known as a child it was my calling to help and serve people. I had attended a success resource event in Birmingham where I heard a speaker on stage share his story. I was itching to get up and share my own story whilst I listened to him share his experiences from a place of love. I truly believe everything comes from a space of love.
I wanted to understand the mind, how it works, why we think and do what we do. I trained in NLP and cognitive behavioural therapy to become fully aware and to understand the ins and outs. Our life is our movie, it's our choice to change it at any given moment. The mind is a powerful tool, what we think about, we become.
Knowing your inner work and listening to your thoughts when you've gone through so much adversity, knowing that you have healed and grown, makes you eager to learn and teach the process to help others. I was very hesitant at first to share my story. I started writing my story four years ago and I put it to one side, but then I had a calling again – I needed to share my story. I wanted to support others with my stories, giving them a sign that they are not alone. I had a lot of mixed emotions about how my family would feel, after being open and having the conversation with them, putting pen to paper has made both myself and my family proud.
Who has been the greatest influence in your life and why?
My greatest inspiration when getting into personal development was Louise Hay (God rest her soul). I read her book, You Can Heal Your Life, and it's truly amazing and powerful. That is when I started to grow and work on my inner confidence, my self-worth and self-love and became aware that I am worthy of the life I desire. Just as you are.
What advice would you give to women who are stuck in a dark place and are struggling to escape?
My advice to any woman is you are not alone. Seek help, reach out and talk to a friend, a mentor or coach, and get the support that you need. There is so much light at the end of the tunnel, it's time for you to fill your cup with opportunities.
One thing I know for sure is if I can get through it and grow, so can you. Everything starts with you – peeling back your layers and working on yourself is where the true transformation starts. Overcoming adversity and trauma takes resilience. It all starts in the mind – talk kindly to yourself and surround yourself with great people that empower you. Exercise regularly, eat healthily, maintain a good sleeping pattern, journal, work on your breath work, and have quotes around you that inspire you.
If you live in the past, you will be depressed! If you live in the future, you'll be anxious! If you live in the present, you'll be at peace!
Life is about taking those little steps to create your own amazing life. Before I started my personal development journey I saw a quote:
How do you know that you were meant to be a Healer?
Because I keep falling in love with broken people.
Then why are you alone?
Because I am broken too, I'm falling in love with myself first so I get a taste of my own medicine.
I now help professionals thrive after adversity, helping them become fully confident in all areas of their lives, physically and mentally. I truly believe we can all heal from absolutely anything in life, we just need to show up for ourselves.
Did you enjoy this article and find it helpful? Why not share it with your social media network below?