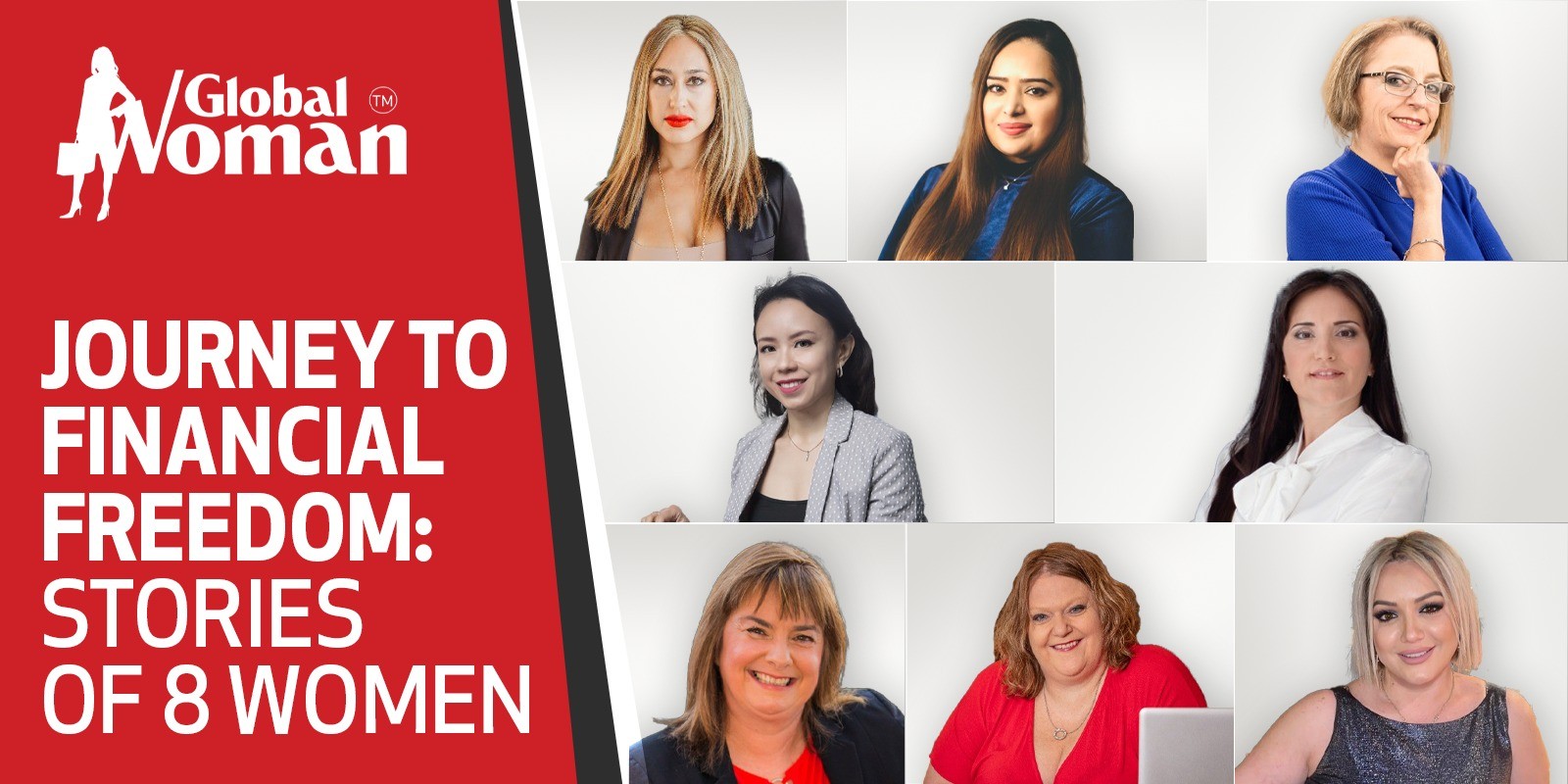 Journey to Financial Freedom: Stories of 8 Women
By Sujany Baleswaran
In this post-pandemic world, an increasing number of women have stepped into the shoes of sole earners, started businesses and taken their financial security into their own hands. With the rise of cryptocurrency to inflation in house prices, there's never been a more crucial time to become financially aware. At Global Woman Magazine, we spoke to 8 women from various industries on their path to financial freedom, as they advise how to take the first step towards financial independence.
Faith Teope
There is a woman who knows how to make money, then there is a woman who knows how to grow (and protect) her wealth.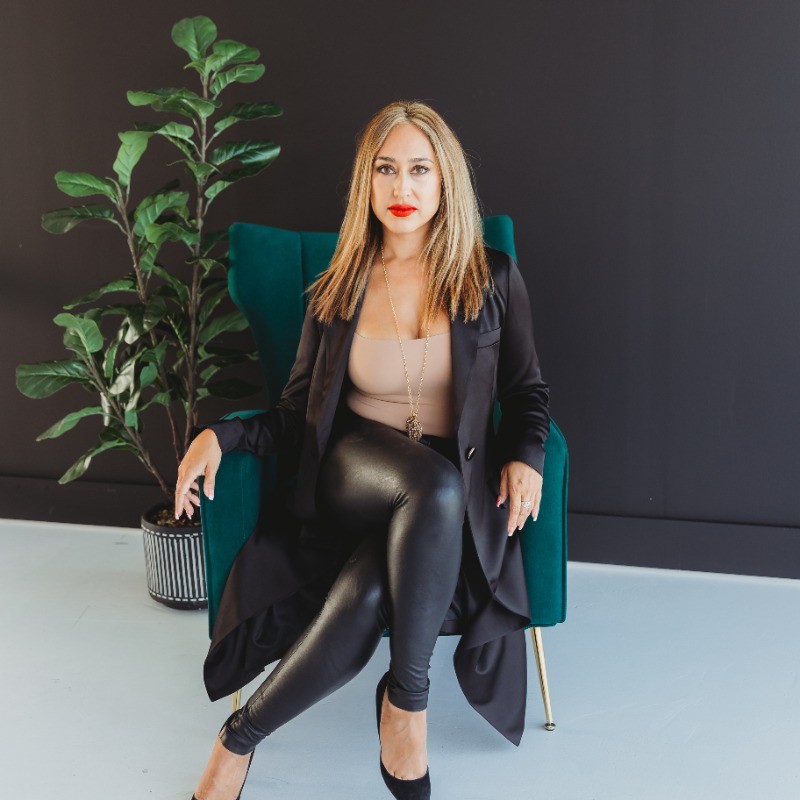 CEO of Leverage Retirement Incorporated and the 'Pull to Refresh' Clubhouse host, Faith Teope, channels her passion for human advocacy through the topics of retirement, raising the next money-savvy generation and financial abuse.
Financial independence in a relationship is about always staying in the driver's seat of your life. It does not have to be a cold or nasty mentality; it is simply respecting what you have accomplished. There are shocking stories of successful women being swindled by their romantic partners and we can live our lives with our heads in the sand thinking it will never be us or we can turn that conversation around and accept that this has nothing to do with whether or not we will be victimised. The money conversation is about taking control of your life.
Financial freedom is more than the ability to avoid becoming destitute, it's the ability to chase your dreams into fruition. Financial freedom can be as simple as the ability to know what I pay for, the ability to benefit and appreciate what I pay for and having my own stream of income to cover my needs.
There is a woman who knows how to make money, then there is a woman who knows how to grow (and protect) her wealth. Having a general knowledge is security, knowing that no matter what happens you have an arsenal of techniques to draw on to build (or rebuild) your wealth.
If you feel overwhelmed about your finances or avoid looking at your statements, you are not alone, but it's time to get savvy. It is not as scary or daunting as the world has made us believe it is. Start with having your own accounts, knowing every subscription, how much you spend, and how much you bring in. Break that up, don't try to do it in one sitting. Do you have an account that is all your own? Yes? Great! Now make a list of every subscription you have. Tomorrow you will cancel every subscription that you do not really use or need any more. Whether you are rich or poor, being intentional with your money is not just responsible, it's respecting yourself, your time, and your energy.
---
Amrit Kaur
Put your money to work even as you sleep!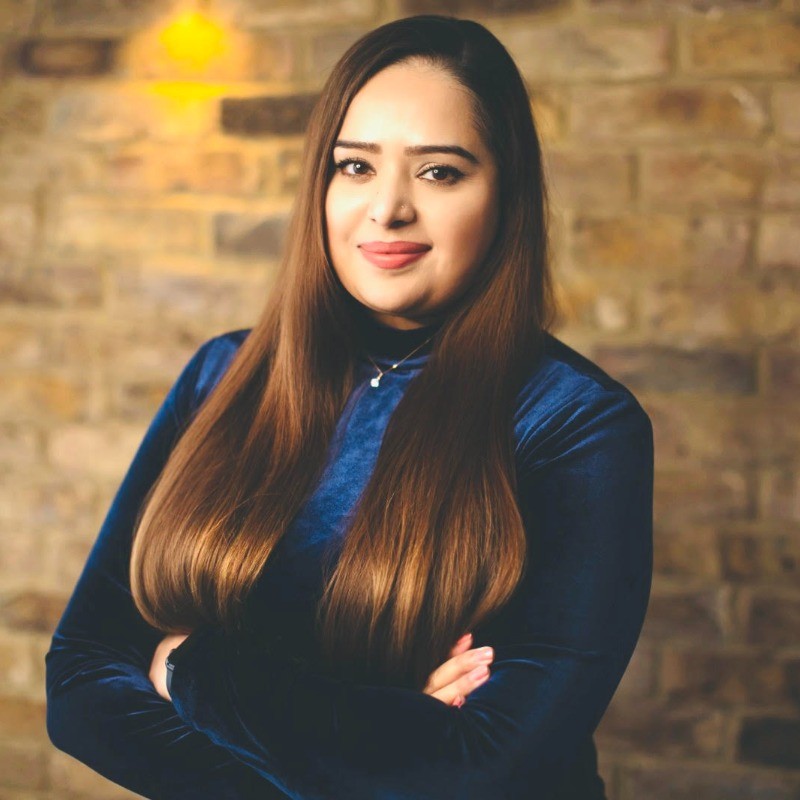 Splitting her time and knowledge between London and the Middle East, Amrit Kaur is the chief digital product officer for both a health and fin-tech startup, lending her expertise to other startups across numerous industries.
For me, financial independence means living comfortably after paying all my bills, supporting my family and investing without worrying about my next pay check. This means not relying on anyone else's finances – an overall confidence and sense of security.
It gives a woman a sense of respect and gives her equal standing in a relationship. This, however, isn't the only factor. It enables both partners to remain objective. It can boost her morale, improve her relationship, and increase her responsibility. Economic independence promotes equality.
Not knowing where to begin and an uncertain future combined with not knowing how to manage finances can cause anxiety. It can be difficult to balance a career and a family, especially with the need to pay for private child care. Everyone seems to be affected by this, not just women.
Develop a strategy to help you achieve your financial goals by analysing your current financial situation, become educated and fearless about your own spending, saving, and financial practices. Put your money to work even as you sleep! As a fin-tech professional, I'm very excited about what these upcoming banking apps will enable people to do and the insights they will gain in the future.
---
Catharine O'Leary
It's time to dive in, educate ourselves, and grab the future with both hands.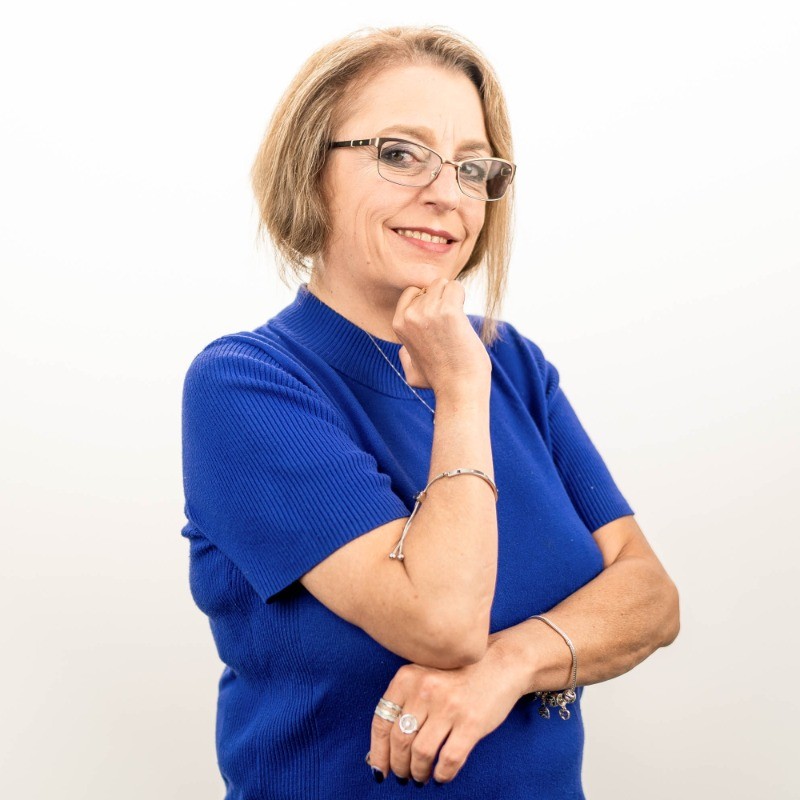 Connecting entrepreneurs and customers, Catharine O'Leary has created the SMART Quiz Solutions, a chance to bridge the invisible gap between the ideal customer and the solution.
The game of business and economics is being reinvented and the rules of the game are still being written. Are you ready for the new normal?
Somewhere along the way, women were saddled with a limiting belief that finances and investing were difficult to manage not to mention scary. Granted the subject is not everyone's cup of tea. However, we will all need to buckle up because we are about to go on the widest economic ride in recent history!
Financial literacy is being challenged globally by the nuclear level disruption that web 3.0 and cryptocurrency is just starting to deliver to the current economic reality. There is an urgent need for all of us to expand our financial literacy beyond our current understanding of money mindset, traditional investing, and business management. The fact is that we are all on a level playing field in learning and taking advantage of the emerging economic reality. The whole "game" is changing and men and women both need to adapt quickly to the new dynamics.
The stakes have never been higher to get ahead of the curve and take advantage of available opportunities. Arguably the stakes have also never been higher to lose so the need for due diligence, in-depth research, and embracing change is ever more important. A new level of financial literacy is needed and it will require agility, decisiveness, and flexibility while the rules are sorted out and we emerge from the "wild west"! The time to put aside any limiting beliefs about finances is upon us all. It's time to dive in, educate ourselves, and grab the future with both hands.
---
Kylie Anderson
Never has there been a more exciting time for women to make a difference.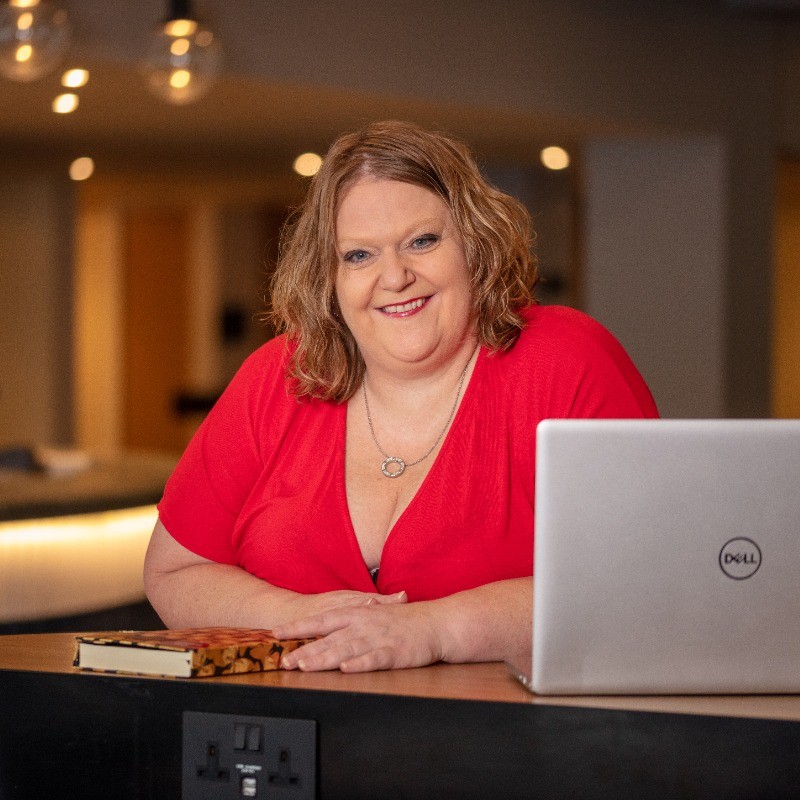 Online Business Strategist and Award Winning Coach, Kylie Anderson has gathered her 15+ years of corporate sales experience to guide others to more income, time and freedom.
Building wealth and financial independence isn't just about the money itself, it's about the freedom of choice it creates – whether that's to travel the globe, spend more time with their children, or to leave a broken relationship. It helps women stand on their own feet and contribute to living costs, thereby being a role model for their children and helping them feel a valuable part of the family.
At first financial freedom for me was about helping my family and travelling the globe. Over time, and as I've grown, creating a legacy and making an impact on other people's lives has become just as important.
Women, and especially older generations, still have financial anxiety because we have been conditioned from such a young age to not speak about money or be involved with creating and managing money. This is changing as more women find their voice and realise they can create their own wealth. Never has there been a more exciting time for women to make a difference not only to their family lives but society too!
My advice to each woman is to truly believe in the gifts you have and realise that others are willing to pay you for it.
---
Claire Yew
Start planning your retirement as early in your career as possible…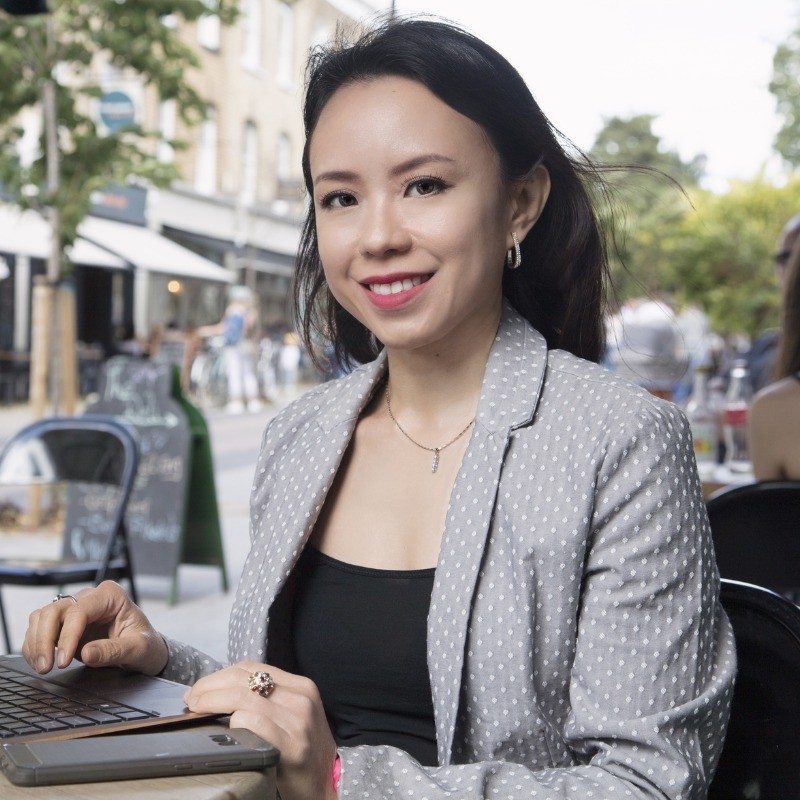 Founder of Golden Property Group, Claire Yew, started her real estate journey in Kuala Lumpur, before expanding her property investment to the UK. As an investor and developer, Claire has helped others on their property journey, mentoring them on their path to financial freedom.
Financial independence is crucial in a well-balanced relationship. I strongly believe each person should be in a relationship because it is their choice and not because they are trapped with no financial means of their own and are completely reliant on their partner.
Financial freedom to me is the ability to let my children pursue their interests and education without being restrained by the balance in my bank account, to purchase anything that I want without worrying about the price, and the choice to work whenever I want without worrying if my income will be adversely affected.
My advice to women who are looking to become more financially literate and free is to first own up and take charge of their own finances, learn how to invest their hard-earned money wisely, and start planning their retirement as early in their career as possible. One of the key leverage to investing is having enough time for compounding interest to work on your capital. Unfortunately, many professional women I know are too busy being the best in their career that they do not have the time to learn how to invest and make their money work for them. It is only when they start approaching retirement age that they realise they will not have sufficient income upon retirement that is when they start suffering from financial anxiety.
---
Tracy Repchuk
You don't have to be a financial genius – just follow how much comes in, how much goes out.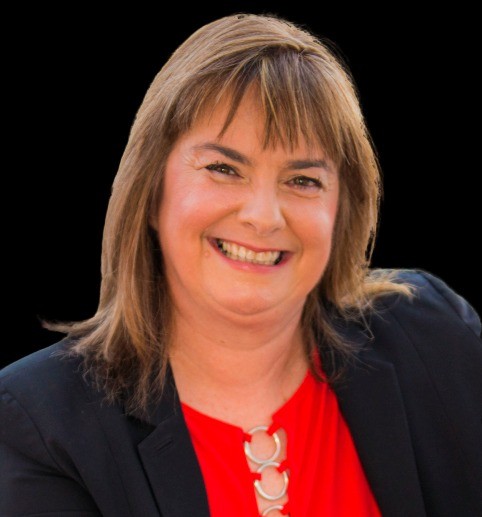 With numbers and results in mind, CEO of Innersurf International Tracy Repchuk specialises in online marketing, helping companies create a cohesive brand, resulting in more leads, more clients and more money.
As a woman who has operated her own company since the age of 19, it's critical that a woman knows how to empower herself with financial independence so that you can control your own spending, fulfill your own needs and know that together or alone you can handle any situation that presents itself.
Financial freedom to me is the ability to work when I want, from where I want, doing what I want – it's the ultimate freedom lifestyle, something I began as a journey in 2004 and have continued to create even with a marriage and the birth of 3 children. This was the start of a life by design that was accomplished.
We can blame the general upbringing, double standards, culture, workplace environment for why financial anxiety exists, but focusing on these will not solve the problem, so for now, ignore them or you will constantly be in effect of them. You have to focus on what you can be – how much do you want to make, and how do you do that. Anxiety exists when there is a 'problem' or something 'unknown' or a 'fear' – address those as they arise with full awareness and intention to resolve, and you will rapidly move past anxiety to confidence until you are operating from a position of power.
First step is to simply understand income and expenses. You need to make more money that you spend, then more money than you need, then more money than you know what to do with. This may sound simple, because in essence it is. The complexity comes in taking the actions necessary to sell your goods and services confidently, build a business infrastructure that follows your goals and planning phases and then scaling your business beyond you. The good news is you don't have to be a financial genius – just follow how much comes in, how much goes out, and do what needs to be done to always bring more in.
---
Tatiana Kononenkova
Create a safety pillow to keep you going for six months.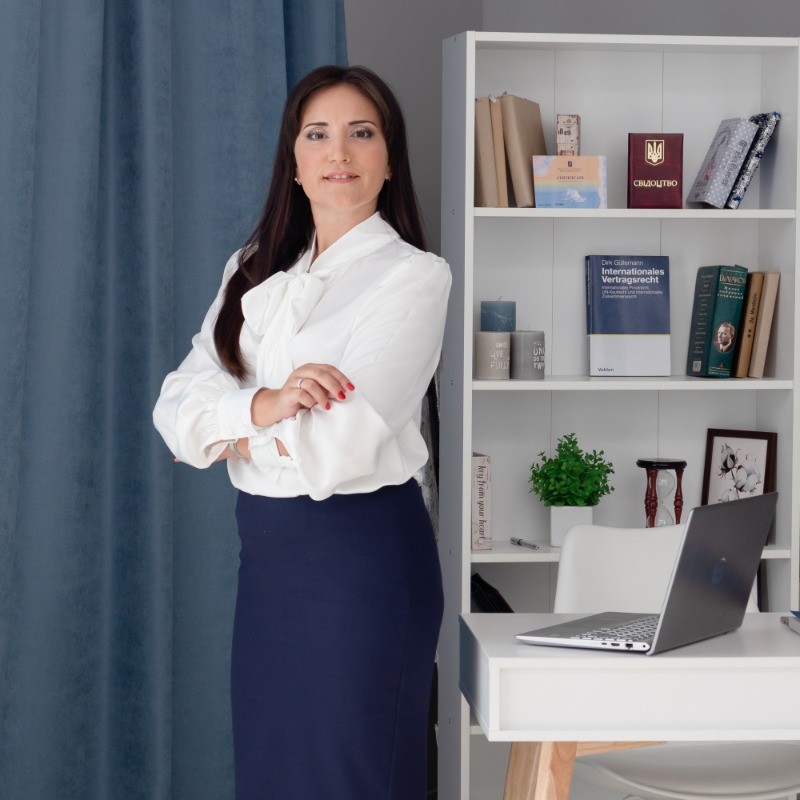 With over 16 years of experience in the legal world, immigration attorney Tatiana Kononenkova helps migrants navigate a new life in a new country, from finances to property.
Women need to have their own resources and money – it is for our safety, the safety net for our families and children.
For migrant women, financial freedom is more difficult to achieve if they do not have a plan, strategy and people that can support. Working as an attorney, I witnessed numerous cases of divorce and alimony for women and children. When you're living with your partner, many women do not think about private money and dividing an asset. As a result, they're left with the complications of dividing assets and getting their fair share.
I advise women to have their own income – it can be a salary, properties, or investments. Have separate accounts, your own safety money, set up a business and invest money. In a crisis, make sure you have enough money, a safety pillow, to keep you going for 6 months to 1 year. Work on consciousness, gratitude and acceptance of money and gifts. Migrant women need to think about the safety pillow, stable income, and look for new possibilities and contacts in a new country before they migrate.
---
Elda Thanasi
I think it's one of the smartest decisions I've ever made.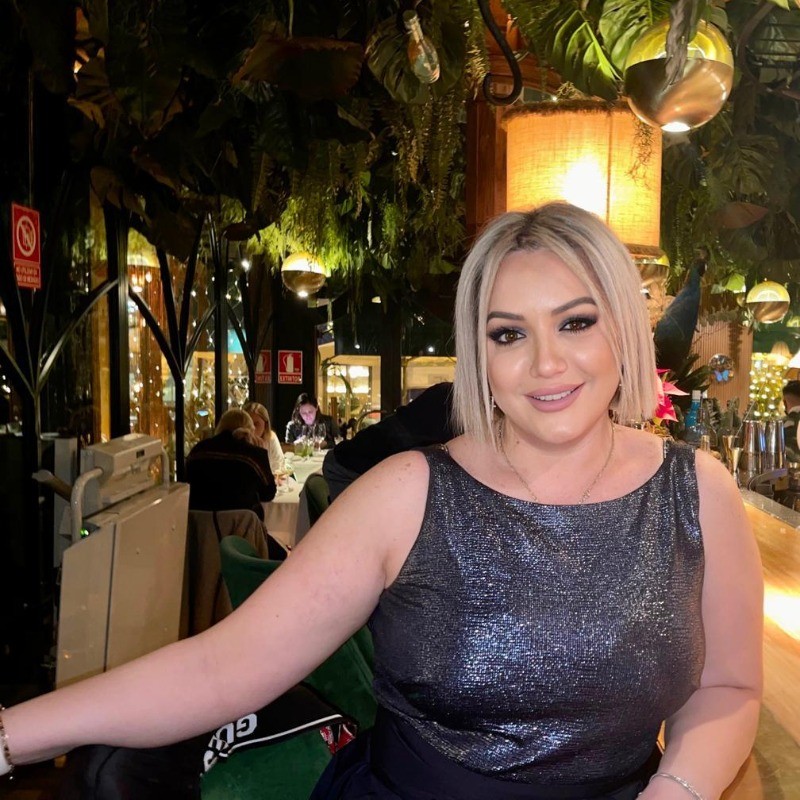 From an education in journalism to business, Elda Thanasi has expanded her knowledge on the financial market. As General Director at Maya Underground Detection and Mapping, Elda focuses developing and establishing relationships between people and institutions from local to global market.
I share many things with my husband. Among them: a house, a gorgeous son, a love for the beach and holidays. But one thing we don't share is bank accounts. Some friends find it strange — we've been together for 22 years so it's not like we're finding our feet in a new relationship — but I wouldn't have it any other way. In fact, I think it's one of the smartest decisions I've ever made.
I've always been independent and initially earned more than him so it made sense for me to keep an account in my name at first, but as the years have gone on, I've found it even more beneficial to have something that's mine and mine alone. For starters, it means I can buy myself things without feeling guilty. It sounds like a trivial thing, but it's rare for partners to prioritise and value the same "luxuries".
Hence, financial independence means having the ability to support oneself financially without assistance. Being financially independent is an important goal for people of all backgrounds, but it is particularly important for women who have historically been marginalised by the job market. Financial awareness and money management skills can lend women a deeper sense of security that makes it easier to save and invest for the future. An understanding of the challenges, advice and resources available to help facilitate the process is crucial.
Did you enjoy this article and find it helpful? Why not share it with your social media network below?