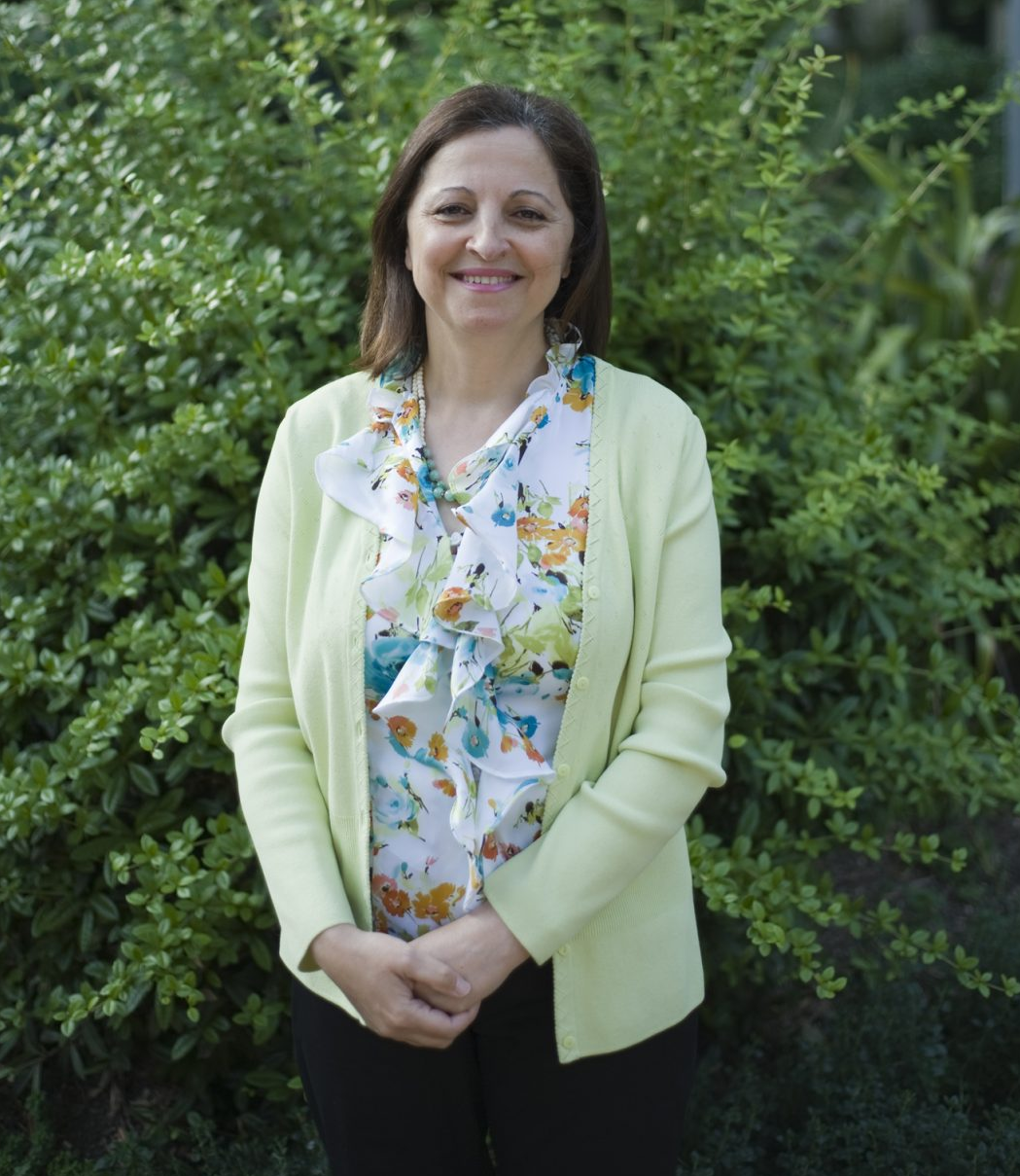 Nazek Ramadan: Trading safety with uncertainty
Nazek Ramadan

Life as a migrant: Trading safety with uncertainty
By Lena Zechner
Insecure and doubtful thoughts played on Nazek Ramadan's conscience when she had to leave Beirut because of the ongoing civil war many years ago. Leaving her home country behind, she headed to the UK together with her family in search of a safer place to stay. When talking to her, the challenges she faced in the course of migration seemed to be never-ending, from language barriers to contrasting cultures. All the more impressive is how she eventually mastered the situation to make the best of it.
To implement her visions and make a contribution "Migrant Voice", a migrant-led organisation was founded by Nazek. She personally has no doubt that the current refugee crisis is manageable and tries her best to contribute. Nonetheless, she also tries to publicly raise awareness of the issue with her organisation in order to achieve a change in the way the media portrays migrants. Her strong belief and commitment enabled her to successfully establish a business that passes on her obejctives. In this interview you will learn more about Nazek's journey and why she is convinced of the fact that the help of every individual is required to achieve a change in the perception of migrants.
You emigrated from Lebanon during the civil war in the 1980s. How have you experienced life as a migrant in the UK so far?
I have lived in the UK for almost 30 years now and have been through every emotion and stage of the migration and integration process. I have met great people in this country early on in my journey who have supported me and made me feel welcome. These people have made a huge difference in my life, and ever since then I wanted to pay them back by supporting and welcoming others. Like other migrants, I have also experienced discrimination and hostility from people who resented me and other migrants. I later came to understand that most people who resent you do so because they do not know you but once they know you, they welcome you. Consequently, I made it my mission and job, to engage with people to build, contact, and initiate conversations between migrants and members of the host community. My life has been enriched and I feel a great sense of privilege to have met and worked with so many migrants who put me at the heart of their journey and I relive it with them.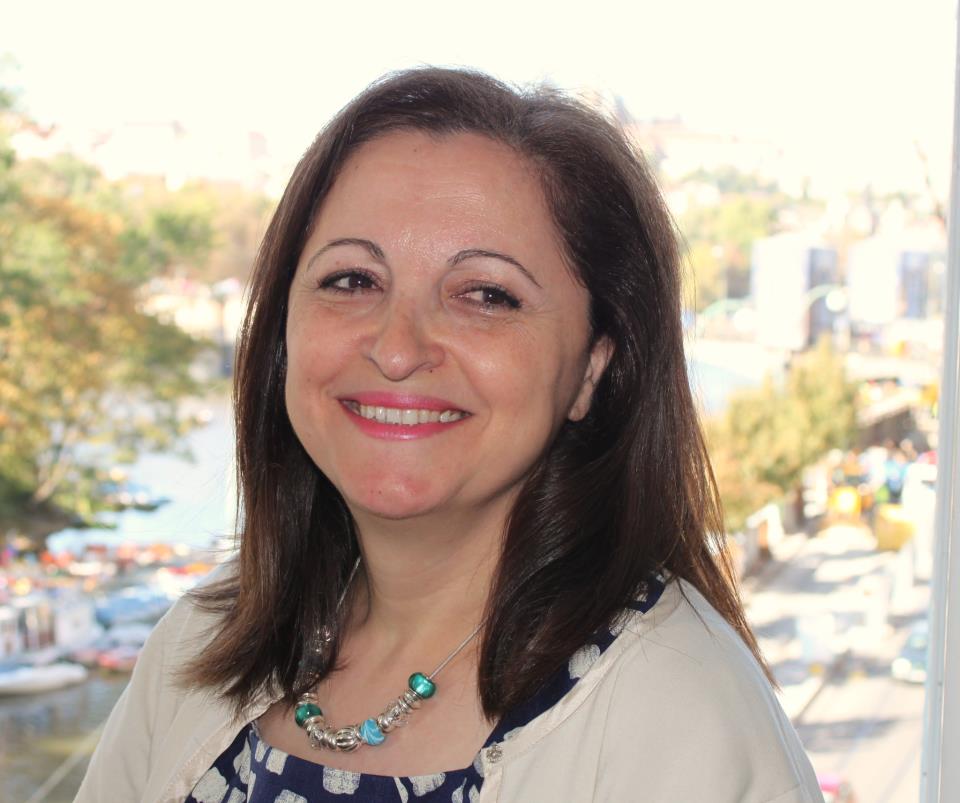 How did you feel about leaving your home country behind and starting a new life in a foreign country?
Leaving my home country was the hardest decision of my entire life. As a child and a young woman, I never contemplated leaving Beirut. This is why I was very angry when I left. I felt betrayed by my country, I felt neglected. But the decision to leave was the right one; staying was no longer an option as the war escalated with no end in sight. This was not the life I wanted for my two children whom at 3 and 4 years old had spent a big chunck of their young lives running from one part of the country to another in search of safety or in underground shelters. It is not easy leaving behind your family, friends, neighbours, memories and a part of your life. It is also hard moving into a new country, where you do not know anyone and you do not speak the language or understand the culture. It is like trading safety with uncertainty. The decision to leave was so big, so was the determination to make it in the new place. It was not always easy at first. Struggling between the emotions engulfing you from the shock of the experience, trying to make sense of it all, feeling angry, feeling homesick, feeling guilty for family members you left behind, to finding your way in a foreign place, set up home and be accepted.
The biggest barrier for me was the language. I had to learn English. I also had to learn about my new home, the culture, the people, the way of life, the system. I needed to understand more about this country which is going to be my home for the unforeseeable future. Thirty years later I am still here. There was no time to waste; London and the UK became my home and I needed to act accordingly. I found many ways to learn English including watching children's programmes on TV and volunteering. Volunteering was the key to learning about my new home.
What inspired you to professionally deal with the topic of migration?
My own experience made me very aware of and sensitive to the topic and issues of migration. Having volunteered with organisations and worked with migrants, it opened my eyes to the travesties and the impact that changes in policies have on their lives and thus decided to turn this determination into a vocation that can make a change. The policies towards migrants 30 years ago were better. They have become much stricter. The worst policy is indefinite detention, there's no limit on the time you can detain someone for immigration purposes. Family migration rules are splitting up families. We know people who've been separated from their children for many years. Changes to workers and students visas made it harder for young and talented people to set up home in the cities they loved.
The debate on migration became very negative too. Migration was presented in the UK as a problem. There was a time when everyone was talking about migrants except migrants themselves. So my colleagues and I decided that it was about time we engaged in the debate on migration. It's about time we become part of this conservation taking place about us but without us.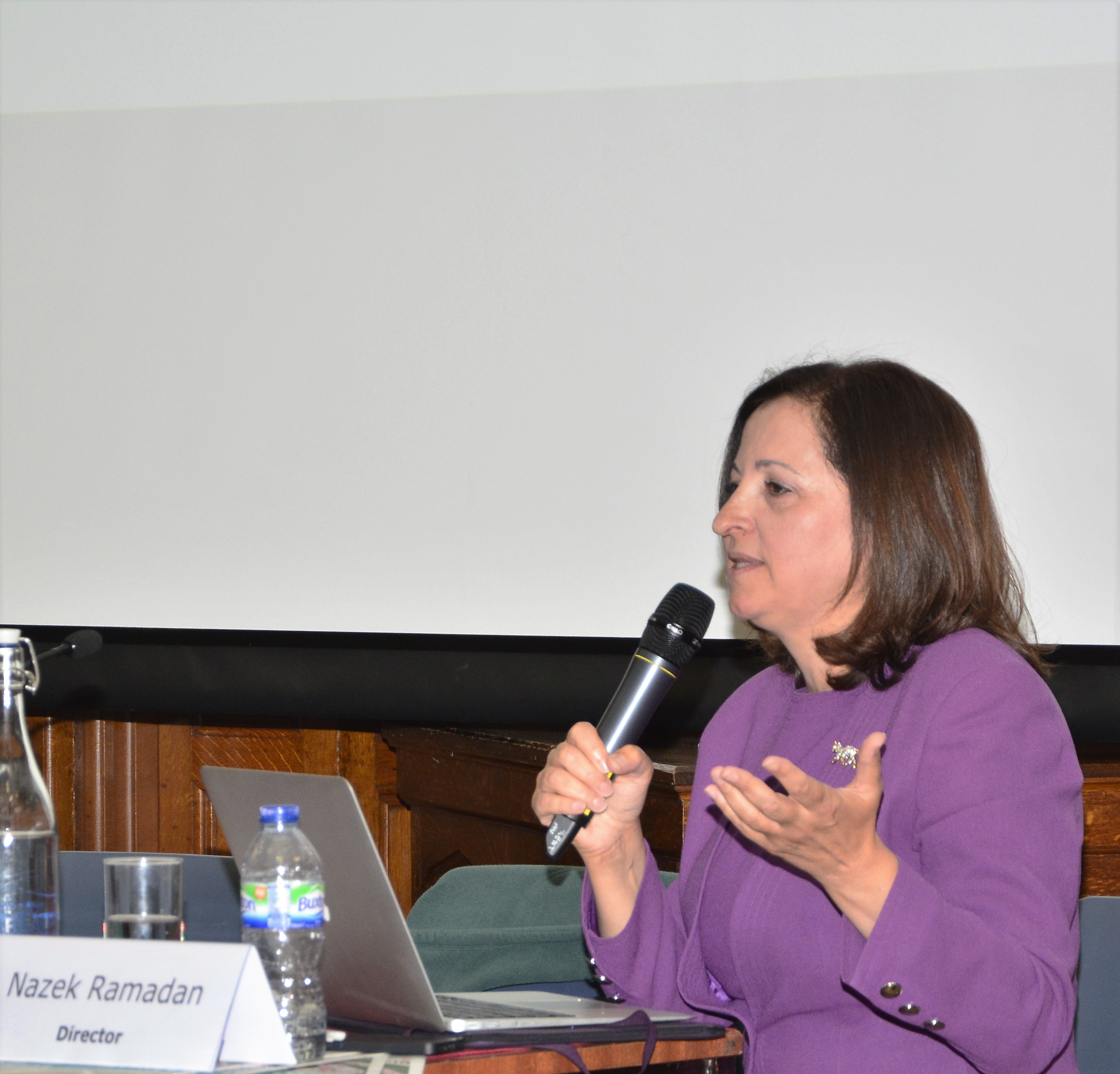 What encouraged you to set up your newspaper "Migrant Voice"?
The negative debate on migration in the lead up to the 2010 UK General Election and the way politicians presented migration as one of the top three concerns for the country alongside the NHS and the financial crisis, were the main drivers. Immigration has been and still is high on the news agenda and is being presented by some politicians as a burden on the country, feeding fears and fuelling prejudice. Scapegoating of migrants by some politicians for political gains became a serious worry for us all. We were concerned about how this will be interpreted on the streets into hostility against migrants or people who are perceived to be migrants. There's a clear relationship between what a politician says, what the media covers and what the public thinks, says and how they react.
There are 7.8 million foreign born nationals in the UK but they are largely underrepresented in mainstream British media. We wanted to address the lack of balanced and accurate representation in the media and to also celebrate the contribution migrants make to the UK. We set the Migrant Voice newspaper to place migrants at the centre of the debate and let them tell their stories. We know it is not easy to confront the press. We know we have taken on a huge challenge; but as migrants, we must deal with it.
What is the most important message of your freesheet "Migrant Voice"?
The message we are trying to get across is that migrants are an essential part of British society; they are citizens. Although they come from another part of the world, they are contributing and they are a part of the community. The newspaper celebrates their success and contribution and their role in influencing life and culture in the UK, and shaping its future. According to a popular saying, bad news is good news. That's why refugees are often victimised by the media which is the worst thing we can do to offer them successful lives in their new countries. Migrant Voice therefore tries to tell the truth about migrants and focus on the positive aspects of migration that are so often disregarded.
With the ongoing refugee crisis, what can an individual do to take part and help to improve the situation in your opinion?
UK and Europe have witnessed a new phenomena restoring faith in humanity. We have seen ordinary people watching and hearing about other fellow human beings in distress with not much done to help them. We have seen a surge in the number of individuals and groups of friends who are organising help, aid and rescue missions, extending the hand of humanity to refugees and other migrants in a dire situation. People are no longer watching the plight of the refugees across Europe and feeling helpless; they have decided to do something about the situation. People are worried about the situation and they no longer want to sit back. We have all been inspired by the volunteers who are covering their own costs, collecting aid and delivering it to the refugees in Calais, Lesvos, Idomeni and other places. I recently went to Athens and Calais to find so many volunteers and workers, trying to help refugees and do the best to ease their journeys. Although people all over Europe brought food, clothes and other goods to the sites, the most important gift is to treat them like humans. In Calais for example, helpers set up screens to offer movies and other art projects because they noticed that the government is not doing anything to improve the situation.
Talking to them is another big contribution we can easily make. Giving them tangible support is not to be underestimated but devoting myself to refugees in need was very rewarding as well. When they heard me speaking Arabic, a crowd suddenly gathered around me to ask for information and share stories in their mother language again. There are also many 'Refugee Welcome' groups across Europe offering assistance and extending the hand of friendship to the refugees. You don't want to tell your children one day that all you did was stand there and watch, I want to get out there to make a change with the help of Migrant Voice. This is some of the extraordinary work already taking place that people can be inspired by and lend a helping hand to. Most importantly we all need to contact our MP's and politicians to do what is right for humanity. We all can do more and we should.
You were featured in the Independent on Sunday's Happy List 2015 – what did that mean to you?
It was great to be named as one of the Independent on Sunday's Happy List 2015 alongside ordinary people who are doing great work for their communities and this country. It was a privilege and an honour. This recognition confirms that the work I am doing is important and is the right thing to do. This acknowledgment puts on me a great responsibility to carry on with the vital work of getting migrant voices heard, raising awareness and engaging with communities and the media.
What has been the most inspiring moment of your life so far?
I have had so many inspiring moments in my life; it is hard to pick just one. But one that stands out took place at one of the meetings I organised at work to hear the voices of asylum seekers and raise awaress about their conditions. An asylum seeker spoke about his struggle to survive on the £35 a week voucher, then he was followed by a destitute female asylum seeker who told her story. She was not entitled to any financial or other support. She is surviving on the kindness of others and the help of charities. She would sneak in at night to sleep on the floor of another asylum seeker living in Home Office accommodation, and would leave very early in the morning to avoid putting her friend in trouble. The asylum seeker who spoke before her was so touched by her story – he then stood up and shared half his voucher with her. While I am honoured and proud of all the achievements and awards that I have received it is this moment of humanity and kindness to a stranger that inspires me and will remain with me for ever.
Do you have a personal goal that you want to achieve in your life?
What I would like to see and work towards achieving for the rest of my life is a society where migration is seen as it is: a normal part of life. I want my grandchildren to grow up in a world where people are able to move easily around the world with visas and legal routes. A world where no one needs to risk their life to cross borders, or to be forced to leave a country they want to live in because of restrictions and policies. Most importantly a world where the family is seen as one unit and that the right to family life is an unconditional universal right and no government or policies should have the right to divide families.
Where do you see yourself in ten years?
My work is not an ordinary job; it is a passion and a commitment. I hope to continue to get the voices of migrants heard. I am a people's person and I hope to see a society where we are all accepted and valued for who we are.
Did you enjoy this article and find it helpful? Why not share it with your social media network below?