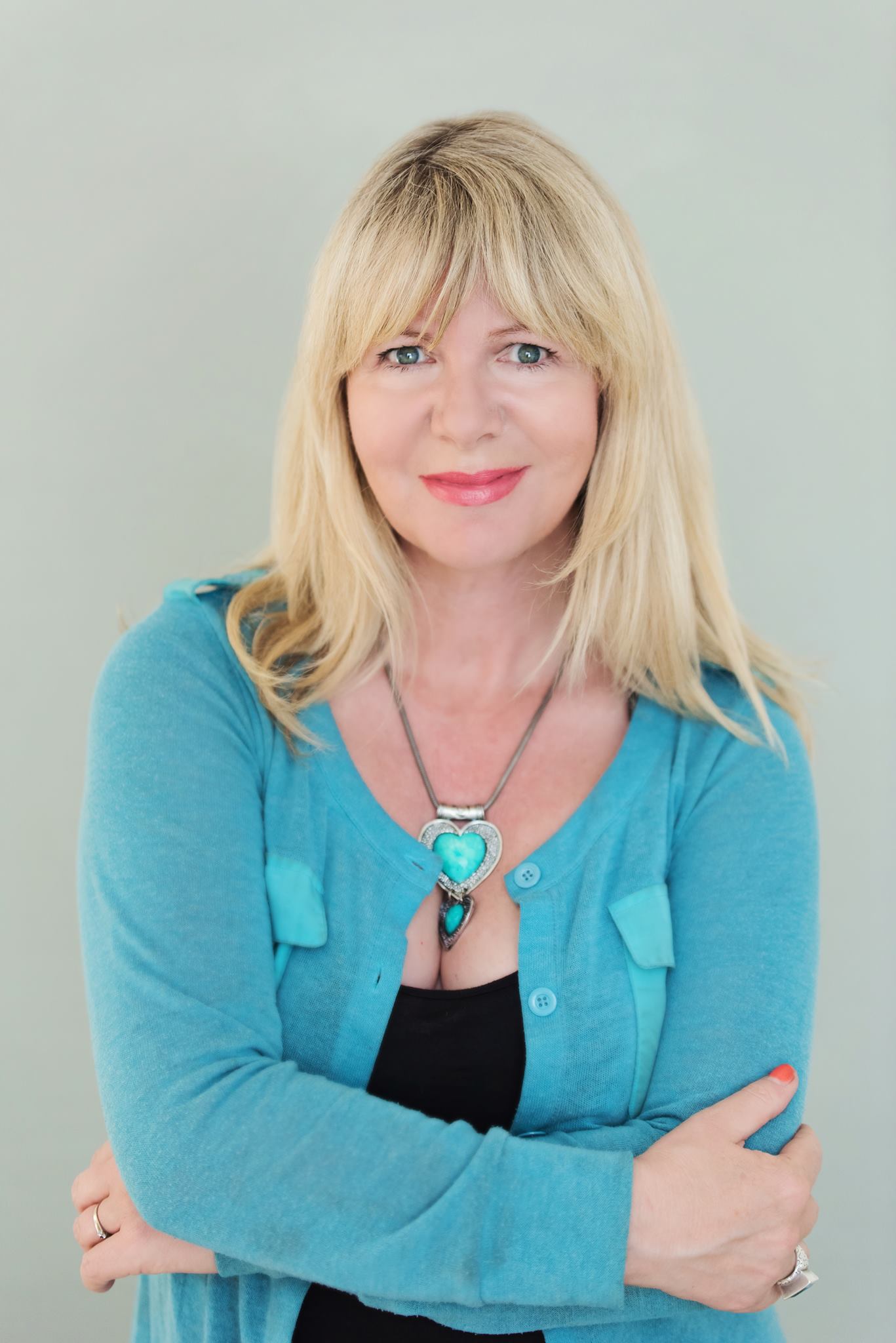 Janey Lee Grace: Imperfectly Natural Woman
Janey Lee Grace

Imperfectly Natural Woman
By Mirela Sula
Janey began her career by singing backing vocals for George Michael, Kim Wilde and Boy George and her own chart success came in the summer of 1991 when she teamed up with Saint Etienne and local keyboardist Andrew Midgeley. Since 1999, she has been heard on the BBC Radio 2 Steve Wright in the Afternoon show with her "factoids", views and tips, and she often sits in for his Sunday morning love songs programme. Here is her inspiring story as a successful mother of four children, her great career as an artist, BBC Radio 2 presenter and broadcaster, and as an entrepreneur with her passion for being an "imperfectly natural" businesswoman. 
You are an artist and active woman in many areas – what drives you toward success?
I have always been ambitious but unsure where that came from as my parents weren't. I asked to join the Sunday school when I was 4 years old as I heard they gave you sweets if you sang well – a born show off! What drives me now is wanting to share my passion and enthusiasm for holistic living and for increasing exposure for heart centred businesses and individuals.

How did you start your journey to become who you are today?
I started as a backing singer for lots of mainstream bands, including Wham and George Michael, Kim Wilde and Mari Wilson and I had my own hit "7 ways to love" with Cola Boy, which reached number 7 in the chart in 1991. This was around the same time that I got into radio presenting and production. When I had my first baby in 1998 I recognised the importance of holistic living and sustainability. I talked about this a lot on air (BBC Radio 2) and a publisher came to me and offered me a book deal, leading to my first book "Imperfectly Natural Woman" which came out in 2005 and was a number one Amazon best seller.
Who has supported you to achieve your dreams?
I think of people to whom I am eternally grateful who gave me opportunities. One is an amazing man called Sid Burke who allowed me to participate in a BBC training course, then there is Crown House publishers who offered me my first book deal, and Hay House who are my current publishers and ever supportive. Of course Radio 2 has been an amazing part of my career, and support wise the serious ' wind beneath my wings ' is my husband Simon. He is there through it all, whether helping with the admin, designing logos or looking after the kids while I'm working. He is my soul mate and co – creator.
What are the challenges you may have faced to make your dreams come true?
I had no training or even experience in business, my hubby and I sometimes joke "We're just muso's" (musicians) so it was a steep learning curve. Without doubt juggling several careers with four kids is a challenge too, as we have no family who can help out, so we have spent a small fortune on childcare over the years. I'm envious of people who have two sets of grandparents queuing up to babysit!
How did you become a presenter on the most popular afternoon radio show that is broadcast throughout the UK?
While I was working on what was then called Virgin Radio, I was offered a job to present an early breakfast morning Saturday show on BBC Radio 2. I knew I had to leave Virgin Radio to do it but needed more work than one show. I went to a Radio 2 party and bumped into Steve Wright. I introduced myself and in a hopefully not too big-headed way told him I thought I'd be the perfect co-host for him. He was just about to start a five afternoons a week show and his producer called me the next day. The rest is history – 16 years now!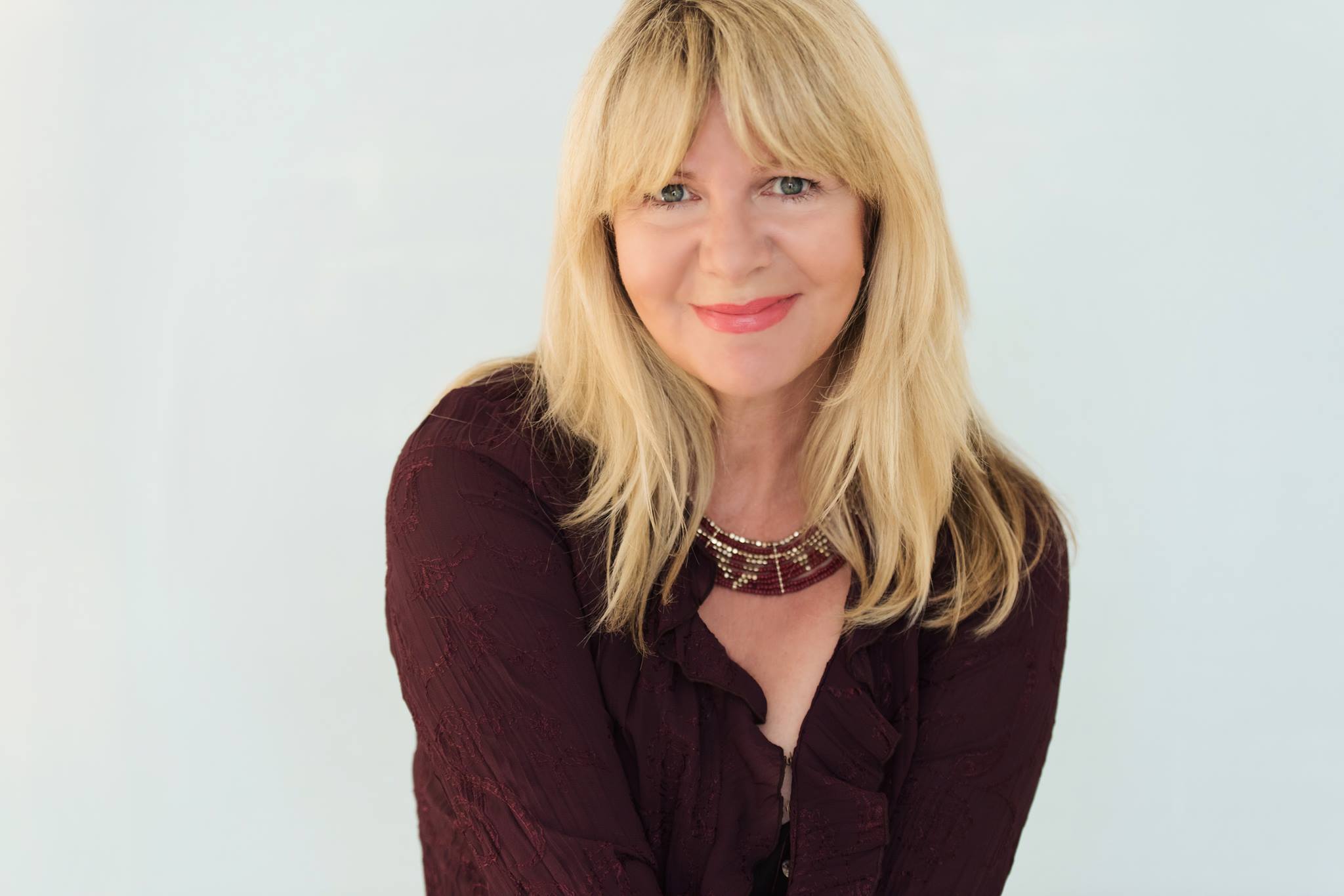 What is the best "factoid" that you have heard on the show?
We exercise at least 36 muscles when we smile….yeah, worth being happy and having a work out.
You are also a dedicated mother and still manage to develop your career – a lot of women aspire to do both – what is your formula?
You need to recognise and accept you won't get it all right and there's a lot of juggling to be done, and some of the balls will drop! I spend loads of time with the kids too and make sure they know how much I love them, and my work. That's one of the best gifts you can pass on, to enable them to recognise that if you have a passion, and a purpose, you must go after it.

You are passionate about healthy living – do your children feel the same way?
Of course the children rebel, and it's important to stress that I am imperfect, and they eat bags of crisps and too much sugar but some things are sacrosanct – if they want to spray chemicals they have to go outside. (We've had some amusing scenes with a 15 year old determined to spray his Lynx or some such deodorant in the front garden in winter!) As they get older they come round, and now the older boys always ask for a green juice every day and have started to notice that they don't seem to get as many illnesses as some of their mates. I do call my daily wheatgrass shot my 'health insurance'.
What are your plans for the future?
There's so much to do! I'd love to have my own TV show, encouraging people to take the natural approach to everything (nature does have all the answers and you don't need to compromise on looking and feeling great). I have a lot more to do in developing online courses, events and workshops, for people who want to get more visibility for their brand. I know I can help people find confidence as a public speaker, interviewee and make a great winning impression. My latest book "You are the brand" reminds people that whether you have a business or not, how to present yourself is really important.
JANEY LEE WILL BE A KEYNOTE SPEAKER AT THE GLOBAL WOMAN SUMMIT, 30-31 JULY 2016.
Did you enjoy this article and find it helpful? Why not share it with your social media network below?