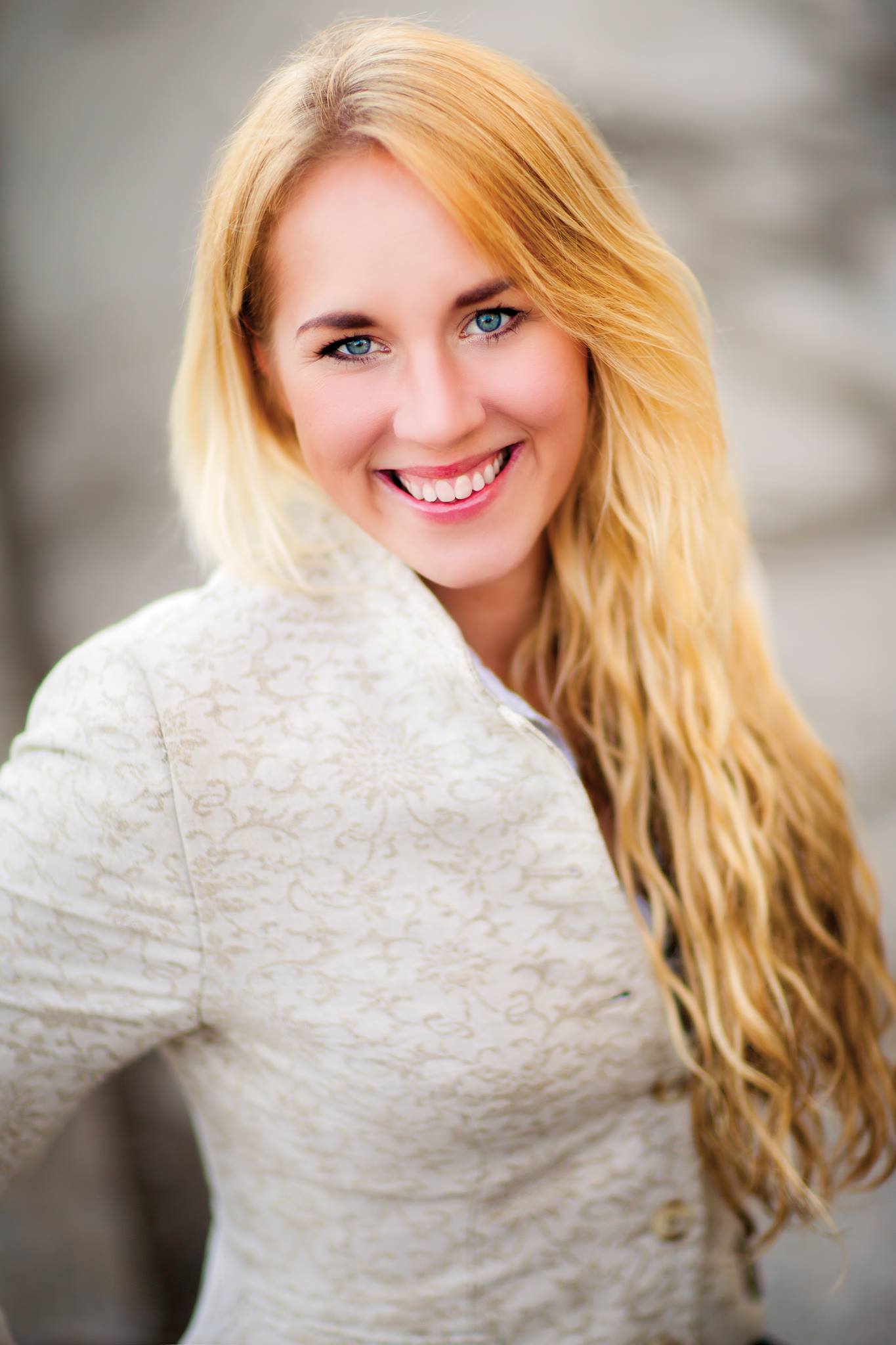 Gisela Wood: Building an Empire with two children
Gisela Wood

Building an Empire with two children
By Mirela Sula
Gisela considers herself as a lucky woman with two children and a wonderful husband who is both her life and work partner. She usually starts every morning with a cup of coffee and when she hasn't been in the stables for a couple of days, Gisela finds herself going to the closet just to smell the jacket that she always wears when she takes care of her horse. Together with her husband, she has started seven companies and they are in the process of setting up three more. Their companies operate in Sweden, England and Scotland.
The centrepiece of their companies is the Swedish Wealth Institute, SWI, and Giselas main focus within SWI is to build partnerships with successful women all over the globe, together with her business partner Mia Kleen. Through the initiative "Be Inspired, Be Involved, Be Empowered" she created a programme to empower women and by sharing tools and knowledge it gives them the strength to succeed. It is the same way that she learned how to strengthen herself.
Sweden is a great place for women in business, compared to many other countries. "But even here, for a woman to receive the same recognition as a man, she needs to have more knowledge and produce better results than him" says Gisela. When I ask her about the challenges in Sweden she tells me that in their culture a person is not allowed to stand out. For a women this becomes a double obstacle – it is frowned upon to stand out at the same time as it is necessary for her to achieve much more in order to get the same opportunity as a man. It is a catch-22 situation that not many women successfully overcome.
In the Swedish Wealth Institute they focus on giving people the tools to succeed and they want to conquer the Swedish mind-set that doesn't let people stand out. "With the help of our members, we hope that we will one day be able to change the culture here in Sweden and let entrepreneurs grow and be proud of what they have created" says Gisela, who has kindly offered to share her inspiring story with us.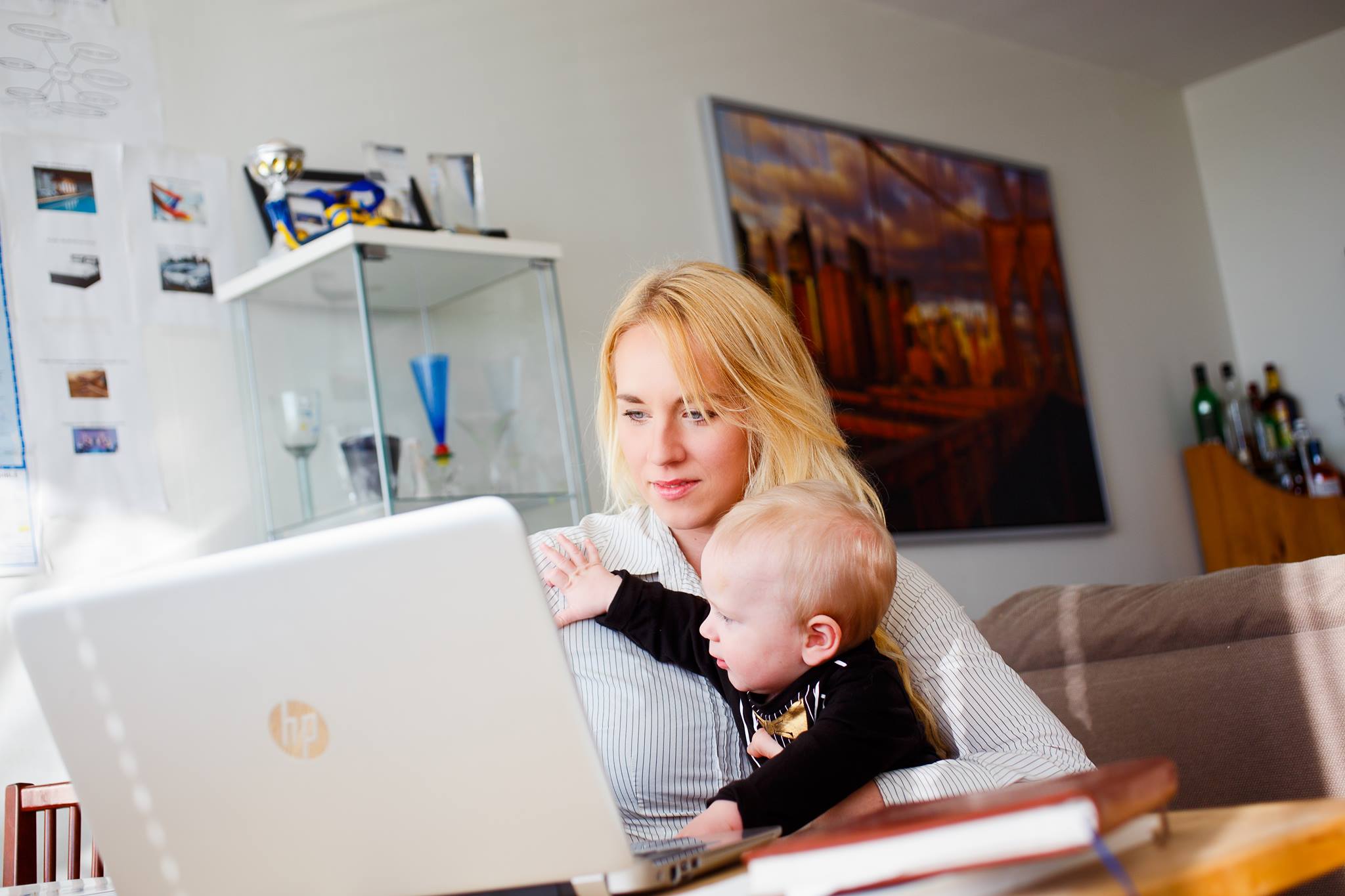 Being a dedicated mother of two young children and a very successful business woman, how can you describe your role as having a balance between both?
My strongest reason for creating these companies and putting in this effort is my two children, William and Alexander. One of the reasons we are self-employed is that we want to spend time together as a family. I do not only care deeply about being a good business woman but also a good mother. Since we run our own businesses we can set the rules and therefore often bring our children along on business trips, to events and meetings. We are also lucky that both my parents and my husband Daniel's parents live nearby and have been very supportive in taking care of the children when we need help. William, who is three years old, goes to a daycare part of the day. We also work rigorously to systemise our business and we employ and partner only with the top people to ensure that things run as smoothly as possible.
Often I have meetings over Skype with Alexander in my lap, William running around playing, while Daniel is in another meeting. It is sometimes chaotic but so far we have made it work. The important thing to remember is that sometimes you need to put work aside and spend time with the children, not just near them.
How has your life changed after being a mother?
Having children has forced me to be more systemised and organised and that has also made me a better business woman. I have become much stronger and confident. My patience has increased. Sometimes I only get three or four hours of sleep, but I have learnt to handle it, that´s the way it is when you have small children. People who describe me today say that I am a very calm and confident person. It makes me smile. If they had known me before I had the children they would probably have described me as strong minded and temperamental.
Having children has forced me to be more systemised and organised and that has also made me a better business woman
A lot of women think that children may be a challenge in their career – in your case it seems that this is perceived as an opportunity – what is your experience on this journey?
Sometimes opportunities come your way, but you only see them if you're mentally ready for it and prepared to embark upon the path they indicate. I don't know if becoming a mother made me ready, but it definitely was one of the reasons. Many coaches say that you have to have a strong "Why" in order to reach your goal – meaning that you really need to understand the reason why you are going for it. My "Why" has become crystal clear. "Why am I doing this?" I am doing it for my family. Of course a family take a lot of time and energy. But they also give you energy – with their beautiful smiles and wonderful giggles. I bring Alexander, our seven month old baby, everywhere to events, meetings and on trips. When he was ten weeks old he joined me and my husband on a gala dinner. Sometimes it is quite exhausting, and sometimes people – often men – frown upon having a baby in the room. But I always find a way to make it work, and I feel it is important that women – also when they have a baby – are accepted in the business world. At the same time I have received so much support – often from women – telling me that what I am doing is amazing and that it is showing them that it is possible to go into business even if you have small children. Of course some people tell me that what I am doing is impossible. One of my coaches, Brent Turley, once told me: "impossible" can be split up in two: "I'm possible". And I am trying to live by that.
"impossible" can be split up in two words "I'm possible". And I am trying to live by that.
How did you start your path to your business?
Our journey started when we read "Rich Dad, Poor Dad", By Robert Kiyosaki. Robert teaches how to be financially free, something you do not learn in school. He teaches what he calls passive income property. Not long after that my husband saw that a Rich Dad coach was coming to Sweden. This Rich Dad coach came from Legacy Elite Education, who teach property investing. And he was about to change our lives. The big question for us was that they teach how to invest in property in the UK and not in Sweden. After our first day of the three-day course we realised that the UK was the way to go, because of the market conditions and the support from Legacy Elite Education, and we signed up for their mentorship programme. It cost a lot of money, more than anything we ever spent on anything before (even our car) – excluding our home. I remember our parents' look when we told them what we had done. It has been a long path, with a steep learning curve, some mistakes and lots of insights. Legacy Elite Education introduced us to Hagar Hatchard, our first mentor, who helped us set up our first property business, Wood Family Investments, and purchase our first properties, and who has been a guide for us throughout our journey. Through our contacts in Legacy we also got to know David Temple who has over 50 years experience in property investing and who taught us about strategies concerning where, how and why to purchase properties. About a year later we saw that JT Foxx was coming to Sweden. They teach how to run a company and the importance of branding and partnering with the right people. This led us to start working with our wonderful business partner Marc Sheldon, and we started up Sheldon Wood International, that at the moment is our leading property business where we work closely with investors.
JT Foxx also introduced us to Jason Gilbert, who inspired the idea for the Swedish Wealth Institute and helped us set up that entire business. And Damien Elston, who together with Jason Evers and Marco Robert, taught us how to structure our business and create automated processes and systems, which has helped us grow and is the reason we can keep starting new companies. As you can see, we have been far from alone – no one succeeds alone; you need a coach, a mentor, someone who can show you the way, how to avoid mistakes and how to minimise the damage when they do happen. Often they see opportunities that you have missed. This is a driving force for the creation of the Swedish Wealth Institute, not only was it our coach's idea, but it gives us the possibility to help others get the support we have received and lets us show others how important it is to have a coach.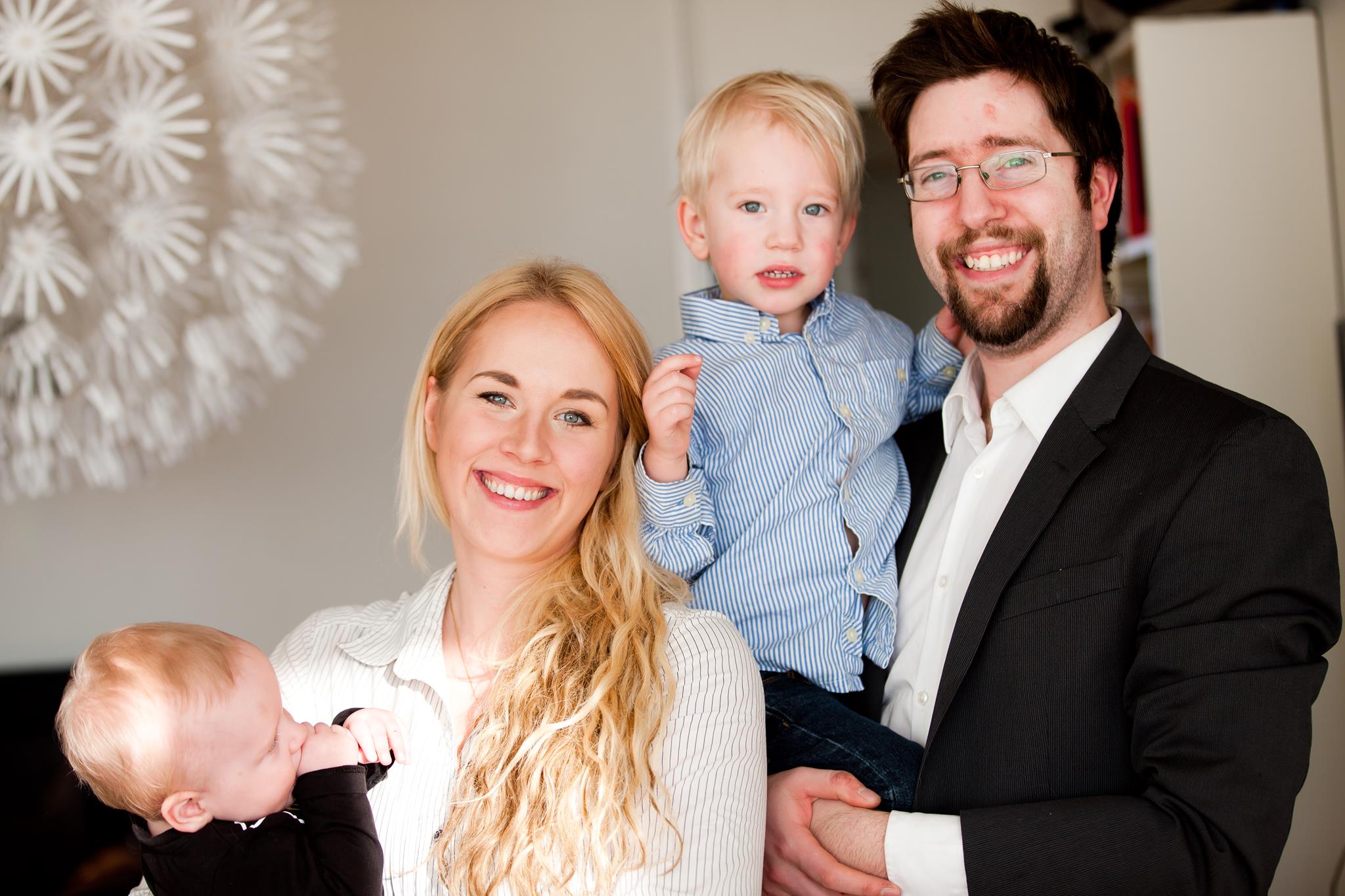 How do you remember your childhood?
When I look back I am very happy about my childhood, I had parents who loved one another and who loved me and my sister. Our issue was always the lack of money and that was the only thing my parents ever argued about. My parents pushed me hard to succeed and I grew up with a lot of pressure academically and in sports. If I came home with an A on one of my tests my dad would ask why it wasn't A+. In sports I became a gymnast and competed in the National Championships, later becoming a coach and leading teams in the Nordic Championships. The challenge of lack of money led to my father working a lot in Norway, where salaries are higher, which took him away from us a lot. But the big challenge came when my mother got cancer. My dad moved back from Norway to take care of her. We were all sure she would pass away but miraculously she pulled through. Today she works with cancer patients herself as a nurse. My mother in law has always worked for human rights, which is one of the main inspirations for me to create the 'Swedish Wealth Institute Empowered Women' initiative and why we have started working with helping orphans and challenged families in Kenya.
How do you think your childhood has influenced what you are today?Sadly one of my largest fears is being broke and not being able to provide for my family and contribute to society. I believe this stems from my parents lack of money and the ensuing arguments. I don't want this to be an issue for our family. At the same time both my parents and my husband's parents are still together. And their great examples of strong relationships have taught me and Daniel much and has given us inspiration. Another strong influence is my mother's work with cancer patients. She really understands what they are going through and knows how someone feels when they are told that they are going to die. She has sat together with many people as they have passed away. That is one of the reasons that I believe it is important to me that people around me feel good and succeed and that drives me to help them through their struggles.
How much support do you have from your husband and what does this mean to you?
Daniel and I work very well together, we are both very competitive and we compete together as a team. He encourages me in everything; to grow as a person and business owner. We started most of our companies together, in some I'm the CEO and in some he is the CEO. As for the initiative "Be Inspired, Be Involved, Be Empowered" for women, I felt that it was important to see this as my own project. When I told Daniel what I wanted to do for women in Sweden and internationally and that I wanted to do it alone, he of course got a bit sad, because we do so much together. But he understood and accepted it. I have felt very strongly that although Daniel and I built our companies together, other business men usually only turn to Daniel and only refer to him. Many women I talk to recognise this right away when I talk about it. I thus feel a strong need to work together with other women to make our own network where we can share experiences and empower each other. Of course I also think about what would happen with our company if Daniel would for example get sick for a while. I have to make sure that he is not the only one other business partners relate to. In today's culture it is often perceived that the woman stands behind her man – especially men see it that way. I hear that a lot, and Daniel has seen it as well. For me to stand out as much as he does, I have to do more. He is really helping me to stand out, encouraging me to step up and own my space, so that people see me more. It is sad that this is what it takes, but for now that is how it is, so that is what we do.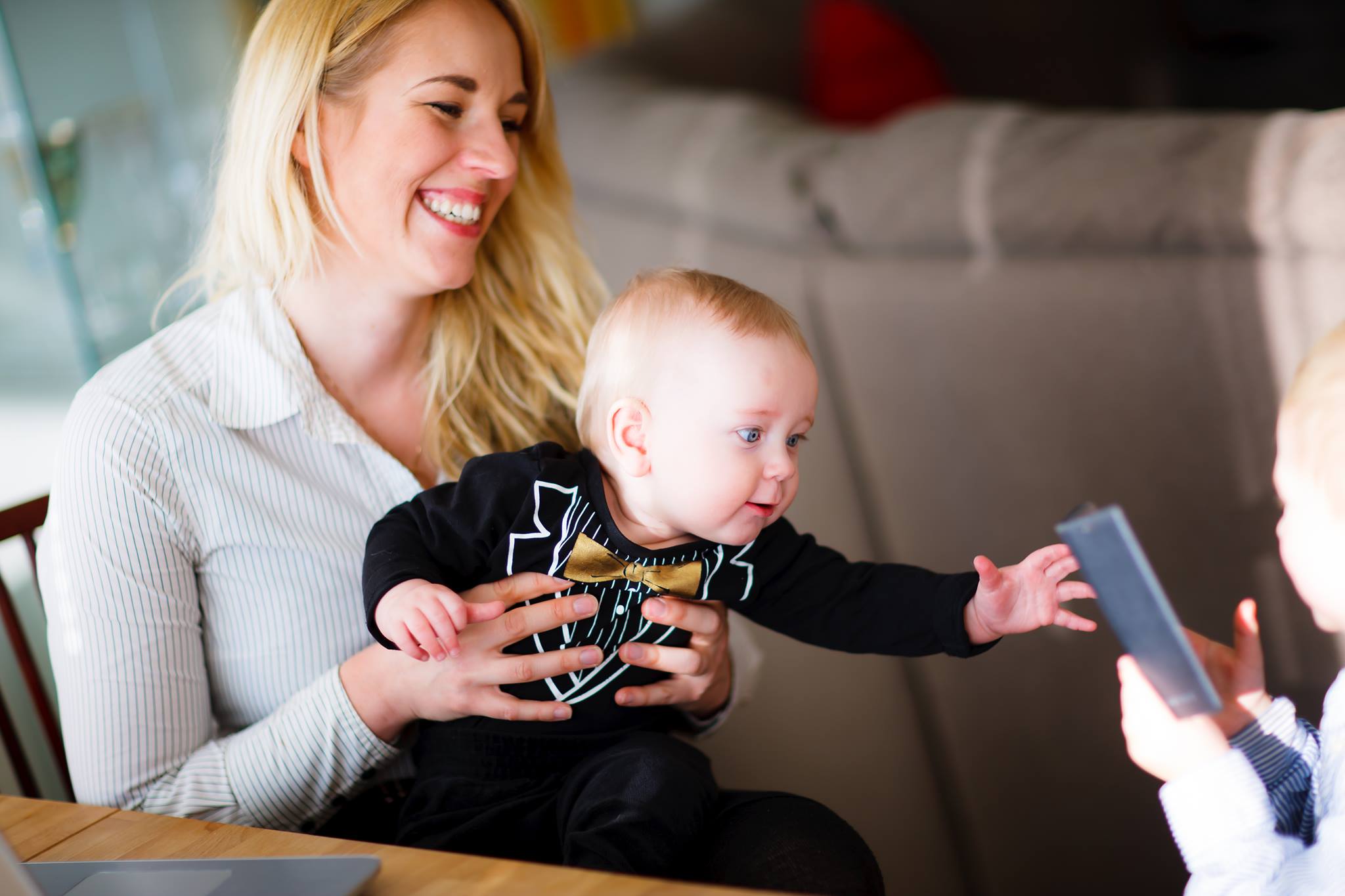 Many couples find it difficult and challenging working together, what about your experience?
I cannot find any better partner. Although there is one problem – we almost always talk about our different companies and ideas. And if we're not talking about that we're talking about the children. We don´t have as much time together as a couple as we would love to. But as with everything else – these are things we discuss and that we both want to get better at. But its hard not to talk about work when you really love what your doing.
You are involved in many projects and as a businesswoman you are engaged and committed for implementing these projects as well, how do you manage time and achieve being successful?
Sometimes I feel like super woman, constantly juggling all these things. But actually quite often it becomes too much. I can be overcome by this feeling very suddenly. I forget things, I think slower, I feel tired and can only handle a fraction of what I normally can. With two children and new businesses where we still have to put systems in place it gets tough sometimes. Both for me and my husband. But then you get the systems in place and suddenly it becomes easier again and you can continue growing.
Fortunately we have each other and we see when the other person needs to take a break. I need to get better at feeling this myself, because with two small children I cannot allow myself to burn out and get ill. They need me. We have realised that we have to take more breaks. We are not indestructible. Everyone needs to recharge their batteries. Lately we have employed some great people that are making a huge difference.
What would be your wisdom or some tips that you can share with other women who are aspiring to start or grow their business?
There are four lessons that have stood out to me during this journey that I would like to share and I hope can help others to succeed:
You should always aim to work with something you are passionate about.
Make sure you have the right people around you – find the right people to work with.
Make time where you focus on and enjoy your children and/or husband 100%.
Take care of yourself. Make time for some activity that can take your mind of all the stress. For me it has always been my horse Ilenna. When I am in the stable all I focus on is her and everything else is gone. It is a very calming feeling. For someone else it could be some sport. Walking is great – but I would listen to an audio book so that my mind doesn't take me back towards my business endeavours.
(But walks are also are great for ideas. I love walking with my husband and the baby carriage, bouncing ideas off each other.)
Where do you see yourself in 10 years time?
We have a lot of plans and ideas for new companies, but our goal is also to be able to take it easier. To make that possible it is important to have all systems in place in the companies that we already have so that they start running by themselves and actually grow by themselves – the whole idea of passive income and passive growth – before we start something new. At that time our roles will mainly be to come with new ideas and to find the right people for our companies. In ten years time I see myself together with my children and husband in our dream house. For us it has always been a farm in the country, but not too far away from the city. I can describe the house in detail, even the stables and the garden. I believe that it is important to have a clear vision in your head of what you strive to attain, this will help you stay on target and to actually achieve the goal. I also see us doing a lot of activities, together, alone, and as a family. Like riding, sports and hiking. I will still go to the board meetings of our companies, because I love seeing how the companies grow and to contribute with new ideas. I will follow the projects that I feel are important, like the "Be Inspired, Be Involved, Be Empowered" initiative, and our projects in Kenya. And my main time and energy goes to the boys and my family.
Henrik Bengtsson, memoria photo.
Swedish Wealth Institute
Webbsite: http://www.swedishwealthinstitute.se/
SheldonWood
Webbsite: http://www.sheldonwood.co.uk/home.html
Wood Family Investments
Webbsite: http://www.woodfamilyinvestments.co.uk/
WWS International
Webbsite: http://www.wwsinternational.co.uk/
Did you enjoy this article and find it helpful? Why not share it with your social media network below?