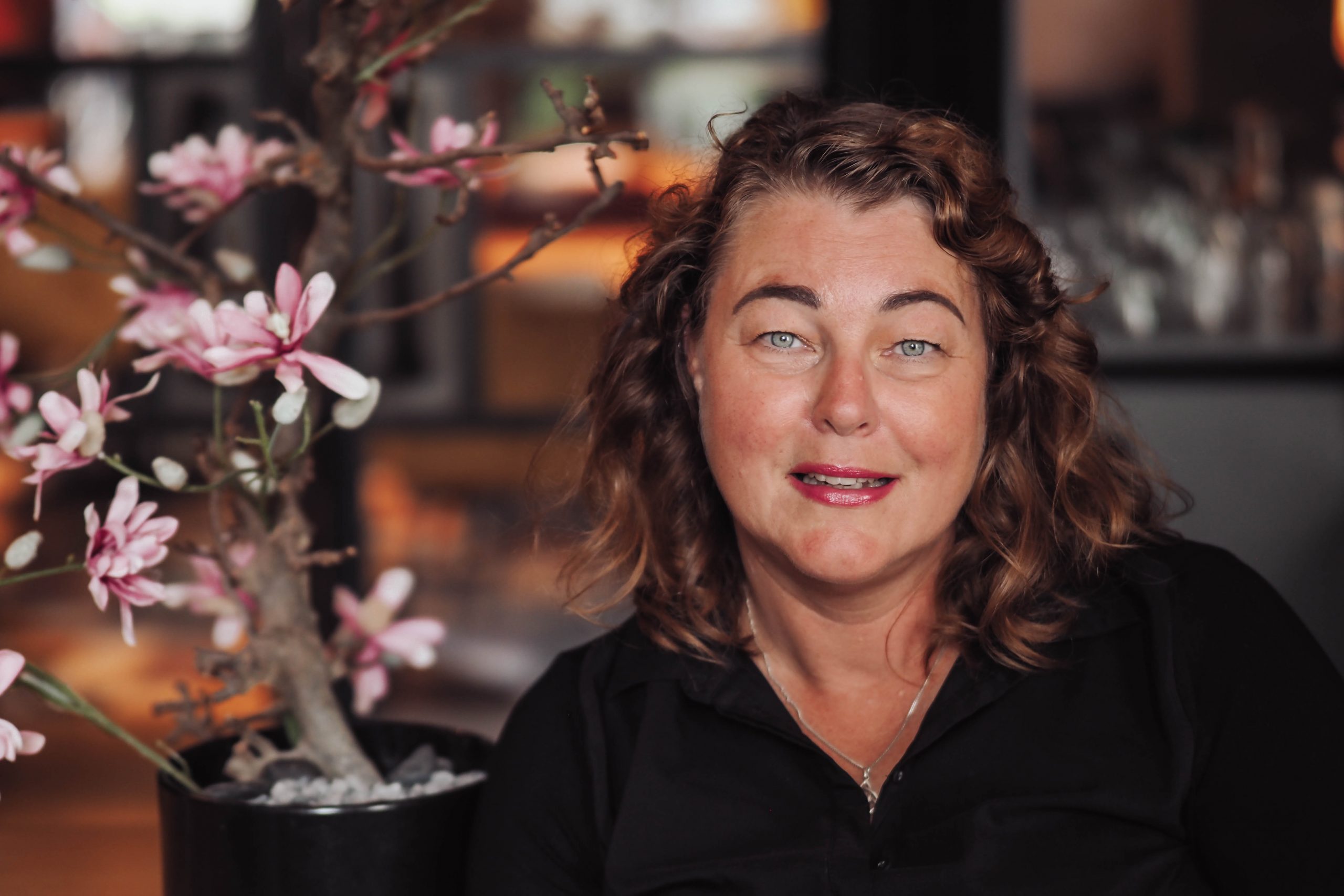 Liesbeth Zevenbergen: 10 Days on A Ventilator and the Fight to Breathe Again
By Sujany Baleswaran
After spending 10 nights in the ICU in an induced coma, connected to the ventilator, Liesbeth Zevenbergen tapped into her inner power to survive, leading her to feel immense energy to thrive, achieve her goals and create a life of fulfilment. Following the motto of 'health before wealth', Liesbeth works closely with a holistic vision, concentrating on the mind, body, and soul. Working as a district nurse along with her work as an aroma coach and breath expert at her own practice, Inmatelize for Vitality and Breathing Power, Liesbeth has witnessed healthcare from both ends of the spectrum. By coaching and treating clients led by her heart, Liesbeth uses her ability to look at people with compassion, letting her clients feel their inner power and purpose in life, enabling them to feel happy and complete again.
You have your own practice Inmatelize for Vitality and Breathing Power, but let's go back right to the beginning. When did your journey with the mind, body, and soul begin?
My first experience of connecting those elements was during my journey of trying to understand my health. I was 26 years old when I started practicing yoga. My teacher Wineke usually taught a mix of exercises, including some Thai Chi and Qi Qong. The feeling in your core that some of the exercises create in your body, mind, and soul made me realise that they (body, mind and soul) really are connected and function as a whole. Acupuncture had a positive influence as well. I was going to the acupuncturist to stay healthy and balanced in order to start a family. In this period, I learned to realise that I had healing hands. This made me choose the Integrative Manual technique (therapy) training in Germany and the Netherlands. Knowing the anatomy already from my training in the hospital while studying to become a nurse opened my interest in this holistic view and alternative kinds of treatments. Now at the age of 54, I respect doctors with vital operations, but I hope that we can make people more aware of this beautiful body, its healing possibilities, and start treating this body as our castle. Our immune system is so wise when we connect with it – it will listen when we truly feel it from the core.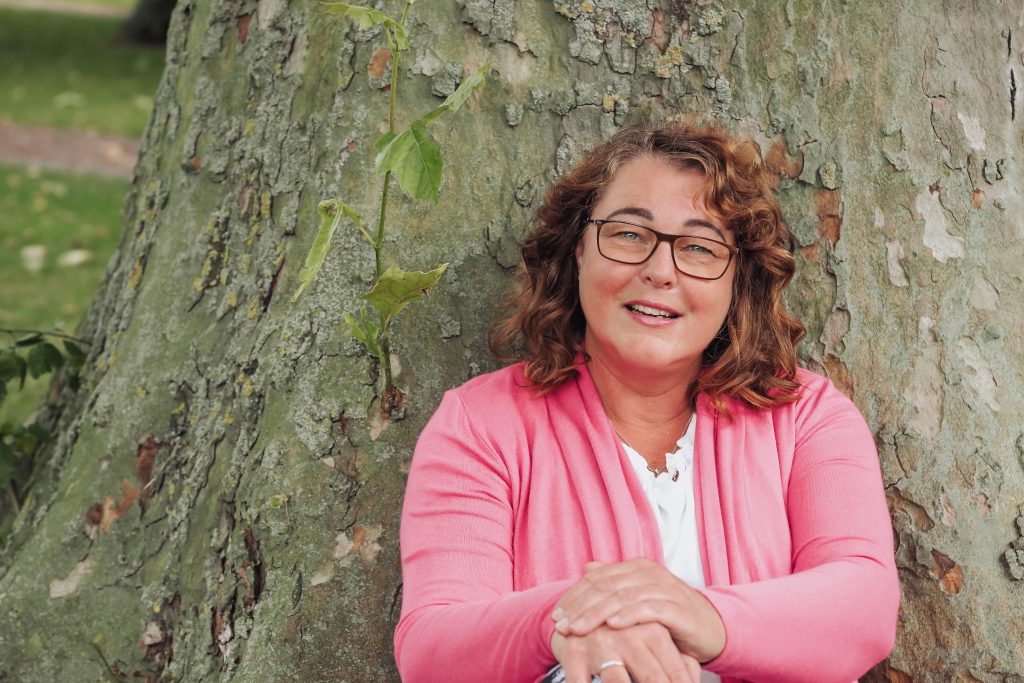 You describe your life as 'health before wealth', and we see more and more people living by this concept. Can you tell us more about what changed your mindset and led you to prioritise your health?
We all know the saying, "you don't know what you have got until you lose it" – something like that happened to me in 2020. Due to working in healthcare in close contact with clients during the pandemic, I got the Coronavirus with severe symptoms. I ended up in the ICU for 10 nights in an induced coma and on the ventilator. Being healthy is very precious. It is easy for me now to see things from a bigger perspective. I was healthy, and this suddenly changed when I caught the virus. Usually, I cope and recover from the flu in a few days – this one was different. I was eating healthy vitamins and minerals, however, caring for others wore me out and made my immune system weak. So if I had to take something away from this experience, first take good care of yourself before you give yourself "away" taking care of others. Being a mother of 2 children, we all know this is a real challenge. It is now my first and most obligated mission to take good care of myself. I had to fight for my life and had a near-death experience leading me to negotiate up above with the Source. I have a mission to complete, besides loving my family, and going back into my body to finish my life on Earth made me very humble and grateful. I still am. I don't waste time anymore and know what I want to achieve. I really had to tap into my inner power to connect with my soul.
With your experience and professional knowledge as a certified Aromacoach and Expert Breath Coach, you have created a program for clients which is especially helpful for those who have suffered from COVID and are still feeling the long-term effects. Can you share one or two tips to help someone's breathing?
Use a breathing technique that makes you inhale in 2 steps. Inhale the first sip of air and then wait one or 2 seconds, notice what you feel and inhale than the second sip of air, filling your lung as much as possible. This makes you aware that you have enough oxygen and allows you to train for more capacity each time.
Visualise yourself inhaling oxygen and breath into the bottom lobe of your lung. This helps you to stay focused whilst breathing. Connect with this tissue and visualise yourself inhaling healing energy and exhaling waste energy.
Make a ritual every day – make time for yourself to do yoga, meditation, and walking on grass with bare feet. Be humble and grateful for each day for the lessons we may learn every day when we wake up healthy.
You worked as a district nurse for nearly three decades, as well as working at your practice that focuses on holistic vision. These are two different aspects of healthcare. Which one do you prefer?
I like both jobs. My consciousness is what I use in both. I connect energetically from heart to heart. The other person immediately feels that I see them as a whole. I can do that in every setting. I connect with my clients in my practice who are working on their breathing or grounding issues. I also connect with my clients from my professional health care job. We are all very busy living life to the fullest, afraid that we might miss something if we do not always pay attention. This means we lose contact with our inner body. We are constantly up high in our heads. By practising mindful thinking exercises combined with specific breathing techniques, I love to help people heal and feel their own energy again. If I had to choose between them, I would choose to treat my clients in my own practice, this gives me the most fulfilment – giving them the best treatment for their breathing issues, coaching them to a better and vital lifestyle. I use aromatherapy to blend, feel and connect with the heart and the emotions. 
Finally, what inspired you to participate in this book project, and how has the book project experience been for you?
The most wonderful thing (and probably meant to happen) happened just before I got ill from coronavirus last February 2020. A good friend invited me to the Global Woman's Club in Amsterdam. I got to experience this beautiful vibe of women helping and connecting with other women, starting their businesses, and making themselves visible. In April 2020, I got ill, and in September 2020, I was interviewed by Giovanna during one of the online GWC meetings in Amsterdam. She advised me to write an e-book which I did, but did not promote and launch yet. When I heard from Mirela Sula that there was going to be another book project in 2021, I really resonated with it very much. Especially the title "21 Lessons for Women: How to Tap into your Power – I had to share my story and help women to conquer fear and feel the power within themselves. We are strong, and now is the time to rule and shine.
Did you enjoy this article and find it helpful? Why not share it with your social media network below?