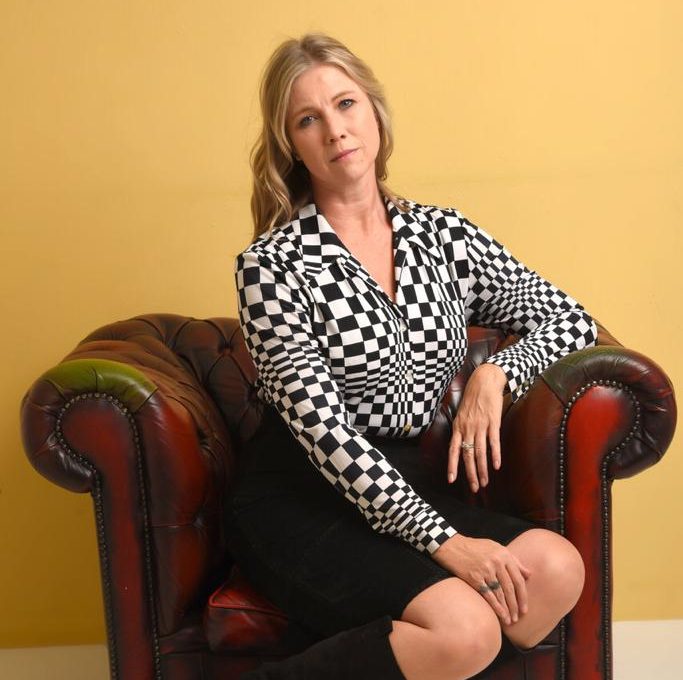 Kim Lee Macquet: Changing Colours, From Drab to Fab
By Sujany Baleswaran
Many of you may know Kim Lee Macquet as the director of Johannesburg – the Global Woman who can light up any room with her laughter, confidence, sassiness, and fabulous hair. However, just like her ever-changing hair, Kim has the ability to transform scraps into your very own treasures. The combination of her creativity, her love for interior design, and her passion for sustainability bring us Kimeleon – Interior Design Rebel. Rebelling against the concerning mass production of cheap furniture, Kim vows to bring back to life unloved pieces, creating interior gems that are worth so much more than the trending furniture that's plastered in every furniture store and home.
From your previous business ventures, it's clear you are a creative individual. Can you tell us more about your creative progression from Kimeleon Cosmetics to your current interior design business?
Kimeleon Cosmetics was in itself a creative business within the beauty industry.  I was an airbrush specialist in sunless tanning, body art, nail art, hair art and airbrush makeup. The products were artistic and colourful and this appealed to me – something different for the beauty industry in South Africa. My brother helped me with my business name – I worked with everything from skin, hair and nails, just like a chameleon changes colour – spelling it with the use of my name was a great play on the word.  Largely due to the exchange rate, as my products were imported from the UK, I decided to end the business. The progression to the Wooden Kimeleon came some years later. I had always loved decor and interior design and I have always been very house proud. I started my business The Wooden Kimeleon – by chance really – I started repainting some furniture in my own home and making some pieces out of pallet wood too. Friends saw my work and a business developed from there. It was aptly named Wooden Kimeleon because I changed ordinary wood into something extraordinary. Now living in the UK and losing my job during COVID I decided to study interior design and get an official qualification and Kimeleon is once again the start of my new business – Kimeleon – Interior Design Rebel – I rebel against new furniture and it helps the environment. I am passionate about sustainable interiors and educating people about greener homes. Our beautiful Earth is in trouble and change needs to start with us, no matter how small. I love old furniture and love using my creativity to paint or upcycle it.
You are very passionate about sustainability. What inspired you to work with second-hand pieces and support the sustainability movement?
I love creating a transformation, a huge sense of satisfaction comes over me when I have taken something from drab to fab and then coupled with the creative happiness it brought me, I began to feel good that I could save a beautiful piece of furniture from landing up in the landfill. I did more research on the environmental problems we are facing in the world today and my purpose to align myself with sustainable and greener interiors has become very important to me. Big industries making cheaper furniture and decor items is hugely concerning, many of them are just adding pressure to the environmental issues. I can't solve the issue, but I can remind people to live the change they want to see in the world. Small changes made by many can have a big impact. There are many things we can all start doing to live in more sustainable and greener homes.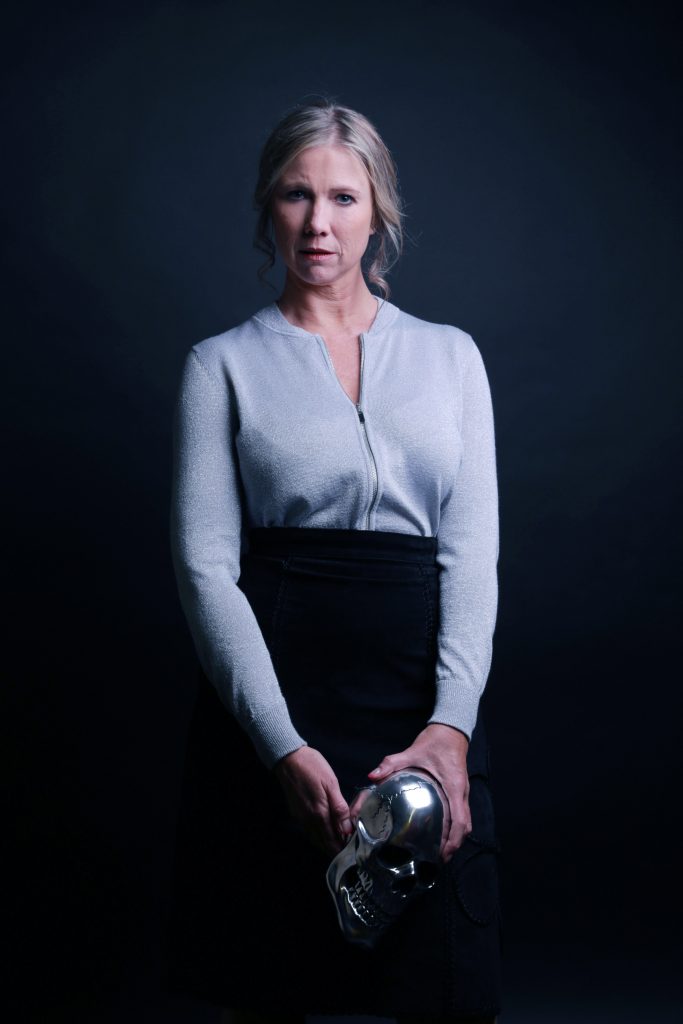 What advice would you give to women who want to enter a creative field like interior design but have held back so far?
Just go for it, even if you start something as a hobby or side hustle, if you have a creative calling and want to make a job from it, give it a try rather than regret not doing it.  Let go of any limiting beliefs that you may have about changing careers or thinking that you may not be successful at a creative career.  If you love doing something, you will be surprised at just how well you can do. 
As well as your creative ventures, you have also worked in various corporate settings, from sales to managerial level. What have been some key lessons from your time in these industries?
Working in these fields on and off throughout my life has definitely been very helpful. It gave me good basic skills about business, how things work, and how I should conduct myself. It also taught me about what I did not like in business and which paths I would consider pursuing or not. It helped me see what my strengths and weaknesses are in the working world and where I needed to improve and learn more. Having colleagues and being part of a team is another plus side, entrepreneurial life can be a lonely journey.
How did you become involved with Global Woman?
I became interested in the Global Woman Club when I was looking for a tribe. I like to be surrounded by people who motivate and inspire me and who I can learn from. When I realised that Global Woman Club offered more than a community of like-minded women, I loved it even more. So many courses are available in fields I am interested in – business school, social media, writing, speaking, networking events and so much more. So I got involved and have not looked back. The membership is very valuable and the connections you make are priceless. I graduated from the Business School course too and this gave me so many tools especially for digital products like eBooks and courses. It also helped me clarify my purpose and a new vision for a business. I decided to do the book project too, I have always wanted to write in a more professional way.  I have also been featured in an article for the Global Woman Magazine which gives me more credibility and exposure. The Global Woman Club can do so much for you!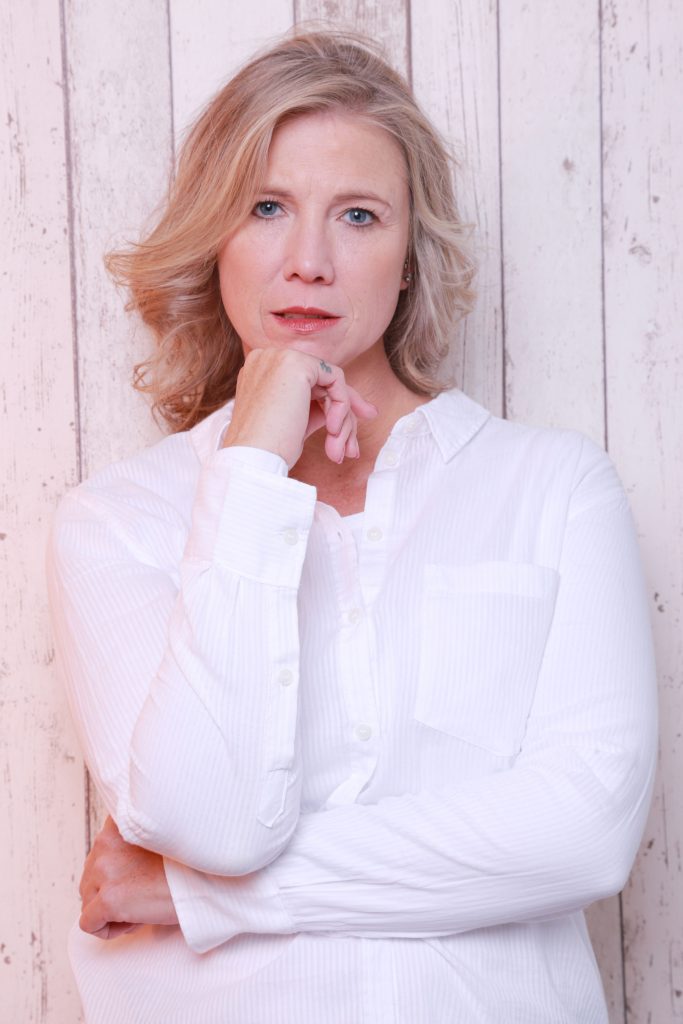 What inspired you to participate in this book project, and how has the book project experience been for you?
I have always said I want to write a book but when you are not sure how to start, then often you just don't start. With guidance, I started the Global Woman Business school course, I used that to help me plan out a book, but it will take time to complete. So when I heard about the book project and how it's basically a done for you type of product, with help and advice, plus exposure with marketing, printing and publishing the book, it made sense for me that this was the best way to get my first professional piece of work out there. The blueprint gets shared with you which makes it so much easier. I also love the idea of my story being featured with other women's stories, I think it makes the book so much more powerful and exciting to read as it will contain many different lessons by inspirational women who have all got something to tell the world. Being part of the project means you are accountable to others and so deadlines etc. help you get your chapter done. You don't want to let the other participants or the person coaching you on your chapter down so it pushes you to do it. Looking at Global Woman's track record of best sellers on Amazon, was also a drawcard for me. The other amazing thing is that I will have a very cool marketing tool, a book is so much nicer than giving away a business card and it will open the doors to many other opportunities. For me, it's also a way of leaving a little bit of a legacy – of me – for the world to enjoy and be inspired by. The experience has been great and will only get better as soon as the book comes out. Definitely a highlight in my journey with Global Woman Club. I would encourage any women who want to share their stories to help others to get involved and get it out there by doing the book project. 
Did you enjoy this article and find it helpful? Why not share it with your social media network below?