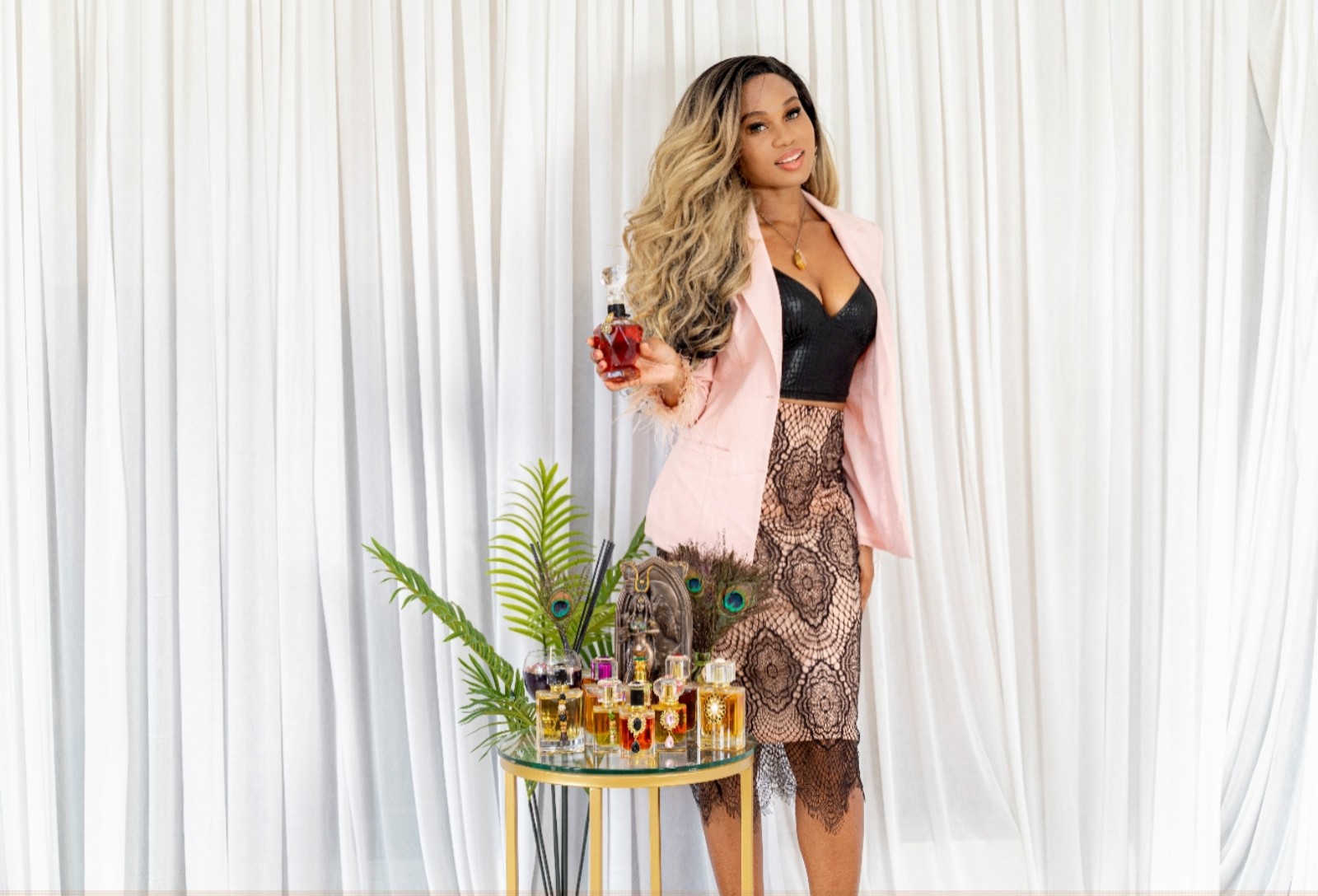 Laila Ntim: Embodying the Divine Version of Yourself
Laila Ntim was born and raised in Paris and has used her range of international life experiences to carve out her own niche path in the perfume industry; by creating luxury bespoke perfumes that are infused with a touch of healing magic. Her brand, Laila Ntim Potions, was founded with the motto to create bespoke elixirs that make her clients smell and feel enchanting. She has dubbed herself as a Perfume Genie who grants her clients' exotic fragrance wishes in the form of enchanting scents.
Passion is the key ingredient that drives you through the day-to-day challenges of entrepreneurship.
Let's go back to the beginning – how was your early career before launching your perfume business?
My career began in the fashion industry, working for various luxury fashion brands in New York, London and Paris, which enabled me to learn the diverse aspects of business development. I then used the skills I acquired to help develop my mother's successful wine business in Ghana, which fine-tuned my knowledge of business operations. This foundation of diverse experiences was the catalyst for my journey as an entrepreneur.
What sparked the decision to pursue the world of entrepreneurship and follow your passion?
My first business was an image consulting firm that provided styling & model casting services to individuals and fashion brands respectively. As hard as I worked on this venture, it never reached the success that I had envisioned for it.
This experience taught me that a business cannot be sustained long-term without genuine passion, since passion is the key ingredient that drives you through the day-to-day challenges of entrepreneurship. I, therefore, made the decision to let go of this business, and pursue my authentic passion, which is ethical perfumery, made with raw materials that simultaneously heal the skin and psyche.
How were you introduced to handcrafted perfumes? What steps did you take to excel in this area?
As a creative soul, I have spent the majority of my life creating my own little skincare and fragrance blends as a hobby, so I decided to convert my lifelong hobby into a business in 2016. In theory, perfumery can be equated to being an olfactory chemist, so I mastered my knowledge of the chemical composition of perfume ingredients. I then use my 'creative gut' to instinctively know which raw materials to blend together to result in the most sublime scents. I source & hand-select the world's most preciously rare natural ingredients, and then transform them into luxurious perfumes, with an average of +/-40 ingredients per fragrance composition, that bring sensory bliss to my discerning clientele.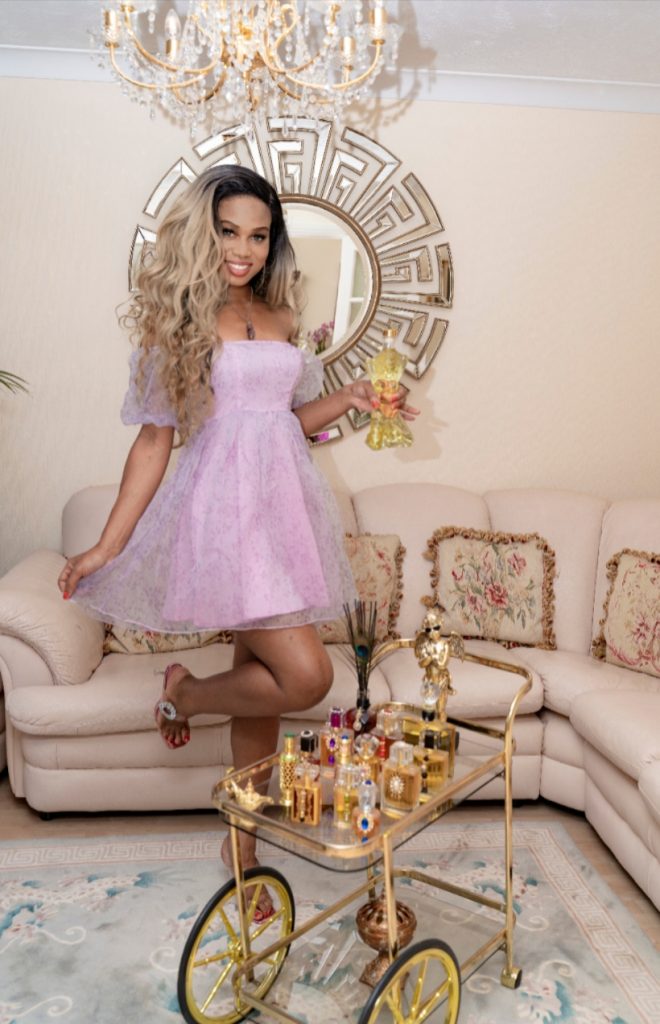 What challenges did you face in your business?
Like many entrepreneurs, 'no' is a word that I had to become familiar with, especially in the formative years of my business. The initial years of incessant rejections and setbacks trained me to use my passion as fuel to keep pushing forward. I used these disappointing experiences to master patience whilst believing in myself enough not to give up. My overall focus became much more internal as I fine-tuned my inner work and spiritual practices with precision. My spirituality is now the foundation of my business, in the sense that I customise my clients' scents with the ingredients that are best suited to heal whatever challenges they may be facing.
Similar to aromatherapy, some ingredients are used for stress relief whilst others are used to ignite seduction. My purpose is to design perfume potions that make my clients smell and feel their absolute best from the inside out to pleasure their senses whilst healing their inner realm.
The universe is much too grand to settle for a life of mediocrity.
In a perfume world with notable names and designers, what makes ancient Egyptian perfumery different?
My creations are inspired by Ancient Egyptian Perfumery and their creation of the world's oldest perfume on record, Kyphi, which was used to honour their deities.This old-world perfume era focused on supreme raw materials and complex fragrance compositions; with a touch of spiritual magic. Similarly, my perfume potions are infused with positive healing energies to upgrade my clients' aura and make their lives more enchanting.
I have carved out my own niche path in the world of Bespoke Perfumery, where I cater to a selection of high-net-worth private clients and hospitality brands with my bespoke artisan fragrances.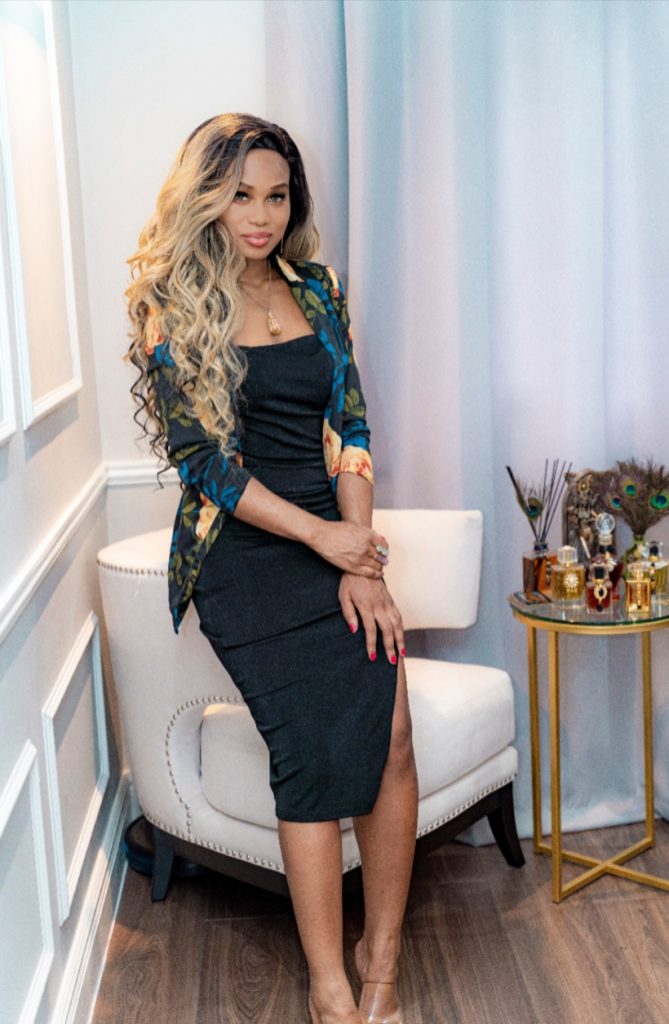 I create three types of perfumes:
High-Perfumery: where I operate as a 'Perfume Genie' to grant my client's exotic fragrance wishes in the form of luxury signature Parfums.
Interior Fragrances: to embody the sensory aura of my clients' Residential & Commercial Property spaces
Magick Potions: where I infuse perfumes with my clients' desired Law of Attraction energies, for them to mentally align with their desired manifestations through the magic of scent. These Spiritual Signature Scents are custom-designed with the world's most preciously rare elixir ingredients to embody their heart's desires.
Furthermore, I also offer Fragrance Workshop events, in addition to a 'Potion Enchantment Masterclass'. This combines your Bespoke Perfume Potion with a personalised set of Inner-Work courses designed to guide you into embodying the most authentically divine version of yourself, for both your physical body and spiritual aura to "smell" enchanting. The psychology behind this concept is that scent is processed in the olfactory cortex of the brain's limbic system, located next to the domain that processes/stores emotions and memories. This makes bespoke fragrance a powerful subconscious catalyst and inner-pampering tool to reach your self-mastery and soul's desires.
What advice would you give to other budding entrepreneurs who are hesitant to follow their passion?
I have learned a variety of lessons along the way, but the 3 key pieces of self-empowering advice that I would offer to budding entrepreneurs are:
You are the author of your life, so you might as well follow your gut and live in your true desires. Once you begin your journey as an entrepreneur, develop a mindset to keep pushing forward without dwelling on setbacks, and learn the lessons that the universe is throwing at you along the way. The universe is much too grand to settle for a life of mediocrity. Take the plunge, put in the work with 'inspired action', and watch your manifestations unfold.
Be a 'student of the game' within your chosen field by mastering every aspect of your business and craft.
Be authentic and develop the tenacious confidence to operate from the inside out as your true self, without being distracted by external programming and expectations. This is the most effective way to add value to yourself and the world, by boldly carving out your own unique path and destiny.
Did you enjoy this article and find it helpful? Why not share it with your social media network below?