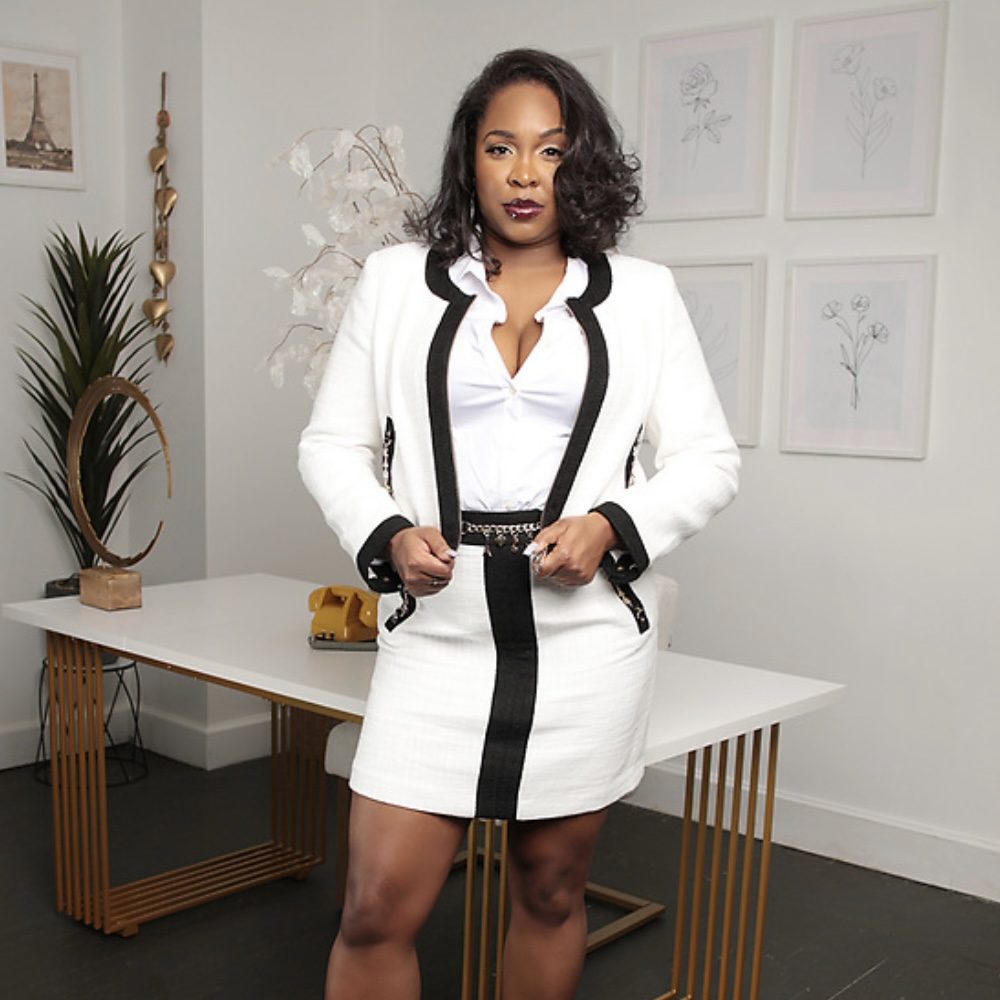 L.A. Roberts: Breaking Barriers and Building Bridges—The Inspiring Story of I Inspire Global
---
As we flip the pages of her story, each chapter is a testament to resilience, determination, and a fervent desire to effect change. We introduce you to a powerhouse of inspiration and indomitable spirit—a visionary who dared to confront tragedy with empathy and courage.
Meet the founder of I Inspire Global, a woman who has not only ascended the ranks of entrepreneurship, but also revolutionized the way we address mental health issues and social challenges through her groundbreaking initiatives.
She stands as a beacon of hope in an often-tumultuous world, exemplifying how personal loss can transform into a globally impacting endeavour.
Her journey began in a vortex of personal despair, but quickly transcended to become an international platform of hope and empowerment.
As a transformational speaker, executive consultant, best-selling author, and radio personality, she deftly navigates a mosaic of roles, binding them together with a singular, profound purpose: to inspire and uplift.
Through I Inspire Global, she has touched countless lives, giving voice to the unheard and weaving a rich tapestry of extraordinary narratives from ordinary people. Her unique perspective, rooted in her own struggles and triumphs, offers invaluable insights on resilience, compassion, and the transformative power of storytelling.
Get ready for an enlightening conversation with a woman whose legacy is inscribed in the hearts she has inspired and the lives she continues to change.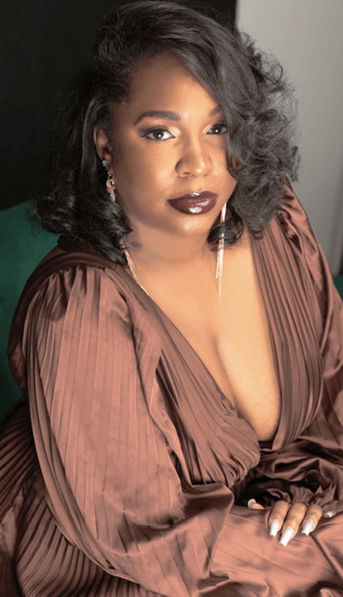 L.A. Roberts: Breaking Barriers and Building Bridges
As we flip the pages of her story, each chapter is a testament to resilience, determination, and a fervent desire to effect change. We introduce you to a powerhouse of inspiration and indomitable spirit—a visionary who dared to confront tragedy with empathy and courage.
---
Can you tell us more about the inception of I Inspire Global, and what led you to start this organization?
I Inspire Global was born out of tragedy. In October 2017, my life was forever altered by the heartbreaking news of my best friend Al Towns' suicide, which occurred shortly after he texted me expressing his love and gratitude for our friendship.
Unable to comprehend his silent suffering and final act, I organized an event the following year called "Kings Conversation: The Silent Screams of a Black Man."
The aim was to provide African American men with a platform to discuss the struggles they face, struggles that could potentially lead to the same tragic decision my best friend made. Observing the pain etched on the faces of the men at the event, I felt a strong urge to prevent such incidents from recurring.
Following the event, I encountered a diverse group of individuals harbouring similar pain, which was a wakeup call. I realized I could amplify my impact by fostering necessary conversations across different cultures and nationalities.
I asked for divine guidance, and the message I received was, "Have a global mindset."
This inspired me to broaden my perspective and reach out to more people who simply needed to be heard. It's not just about those feeling despondent or suicidal, but also about everyday people overcoming life's challenges, people whose stories often go unnoticed because they don't enjoy celebrity status or a large social media following.
I Inspire Global was established to give ordinary people with extraordinary stories a chance to impact the world. The aim is to make people feel valued, loved, and capable of making a difference. My best friend, who thought he was ordinary and insignificant, is now instrumental in helping me unearth the beauty in people globally through the beautiful acts they perform daily.
I just wish he could have seen how important his story was too.
How has your experience as a transformational speaker and executive consultant contributed to the success of I Inspire Global?
My objective is to make people realize their worth. As a speaker, I can gauge the energy in a room, identifying who needs encouragement the most. I use my gift of exhortation to uplift people and spur them into action.
Often, all people need is a fresh perspective—a way to see that they are not victims of their circumstances but have the capacity to navigate and surpass them.
I pose this question: "What if there were a million people standing outside your door, waiting for you to realize how important your dream is or how much your actions matter?" "How would you make decisions then, knowing your life is so interconnected?"
This often leads to profound reflection because, in essence, it is true.
You have a broad range of roles, from best-selling author to radio personality. How do these different roles intersect with your work at I Inspire Global?
Every role I occupy is interconnected. Whether I'm writing my books or interviewing guests on my radio show, "From My Heart To Yours," I'm always considering whose life my words might inspire towards positive change.
The difference with the radio show is that it's a conversational platform where I can gauge the immediate reactions of my guests.
With best-selling books reaching global readers from France to Australia and interviews featuring people from London to Ukraine, I am I Inspire Global—there is no separation.
How has your best-selling book, "From Breakdown to Breakthrough: Life After Death", influenced the mission and work of I Inspire Global?
"From Breakdown to Breakthrough: Life After Death," my debut book released in November 2017, holds immense personal significance. I co-authored it with my late grandfather, Papa Leon F. Howard Sr., who passed away in October 2016.
Before his death, I made a promise to him that I would continue to make him proud and that his name would be known worldwide. The book reached #1 in the US, France, Australia, and Canada and told a heartfelt story of my last days with my papa and my struggles thereafter.
It allowed me to assure people around the world that they are not alone in their grief. Looking back, I believe the courage to share this story was the true birth of I Inspire Global, even though it took a couple of years to manifest fully.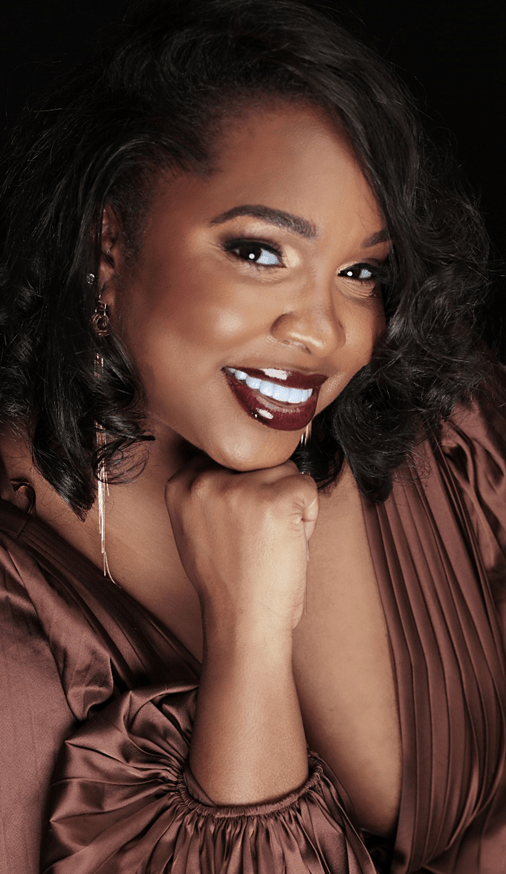 I Inspire Global has made significant efforts towards helping homeless individuals. Can you share a success story that has deeply moved you?
My decision to support homeless women and children stemmed from an understanding that everyone has a story that deserves to be heard.
As a child, my mother and I spent time in shelters for battered women and children while in another state away from my grandparents. I still remember the beds, the concrete floors, and the other residents.
As I grew older, I started volunteering at similar shelters, where I met women and children displaced due to unfortunate circumstances.
One day, while comforting a distraught mother worried about her daughter's future, I shared my own story. I assured her that her daughter would be okay because I had been in her shoes and look where I am now. That experience stays with me, and I'm confident that the little girl has grown into everything I said she would and more.
Your work with I Inspire Global focuses on supporting those in unfortunate situations. How has this work influenced your perspective on social issues like homelessness?
Helping those in need is something that my heart compels me to do.
Having overcome numerous obstacles myself, I consider it an honour to assist others in doing the same. I encourage people to step outside their situations and not be confined by their experiences, which can limit their perspective.
It brings me great joy to witness the "aha" moments that forever change people's lives.
In what ways does your radio show, "From My Heart to Yours", amplify the work and mission of I Inspire Global?
My radio show is dedicated to celebrating the beauty in people and sharing uplifting stories.
Amidst the negativity prevalent in the world, I've committed to using my platform to highlight the positive and reinforce the presence of goodness in our world.
Could you elaborate on the gala event organized by I Inspire Global in September 2022 to support Our House? What was the outcome and what future events can we look forward to?
Last year, we organized a fundraising gala with a 1920s "Harlem Nights" theme to benefit homeless women and children in Atlanta. The night was filled with delectable food from celebrity chef Darryl Taylor, vibrant music from DJ Mark J and the Mad Violinist, and a soulful performance by Trey McLaughlin.
It was a magical evening.
We invited women from the shelter to attend, providing them with beautiful dresses and a chance to walk the red carpet and take beautiful pictures provided by Shoot Works. We aimed not only to support Our House, but also to make these women feel special and remind them that they matter.
This year on December 9, 2023, I'm having another beautiful gala, "Christmas by Candlelight," that will also serve as a toy drive to assist individuals who suffer from kidney failure and give the children in their lives a beautiful Christmas.
Celebrity Chef Darryl Taylor has a beautiful organization named "Overflow End Stage Renal Foundation" that runs a toy drive every year. I Inspire Global is honoured to assist in this beautiful effort. More great food, amazing entertainment, and loving people who truly have the heart to help others.
But first, on October 21–22, 2023, I will also partner with a beautiful performer in Atlanta by the name of Journee Poetess (Martina Starks) in her 2-day event. It is called "Therapy Sessions" and this event will offer beautiful performances and an amazing outlet for healing, while providing joy and laughter.
I Inspire Global will present "If My Girls Could Talk," a platform for breast cancer survivors and current patients to share their stories through monologues. It's aimed at supporting those going through this illness and raising awareness about detection and self-care.
As an influential woman in business, what advice would you give to other women who aspire to make a difference in their communities?
I would advise women to identify the needs of their community.
They should delve deep within themselves to confront the issues that have affected them or someone they know. Asking, "How can I help?" and opening their eyes to overlooked populations can lead to significant changes.
Letting their hearts guide them will make them realize their true purpose, and trust me, walking in your purpose is a wonderful feeling.
What are your plans for I Inspire Global? How do you plan to expand its reach and impact?
I am planning to create a community where beautiful things occur all over the world through acts of kindness and international trips.
I can start this journey in a few weeks. Furthermore, I'm travelling with an organization called Project Compassion to Malawi, Africa, to assist in a medical mission where I get to motivate people in clinics and at the Helping Hands Orphanage.
In 2020, the orphanage displayed a need for assistance with masks during COVID. I made a phone call and was blessed to partner with my friend Lucas Michael Payne, whose company graciously provided 1,000 masks to assist the orphanage during COVID.
I collaborated with friends and family to send the materials to them, and they were so grateful and asked me to come visit.
Three years later, God opened the door, and I am walking through it. This is just one of the many things Inspire Global will continue to do. My prayer is that God continue to guide me to beautiful opportunities and people to partner with to make positive change in the world.
I'm also planning to have an "I Inspire Global Awards." Stay tuned; it's going to be epic because there are ordinary people with extraordinary stories that will change the world. They only need to be heard.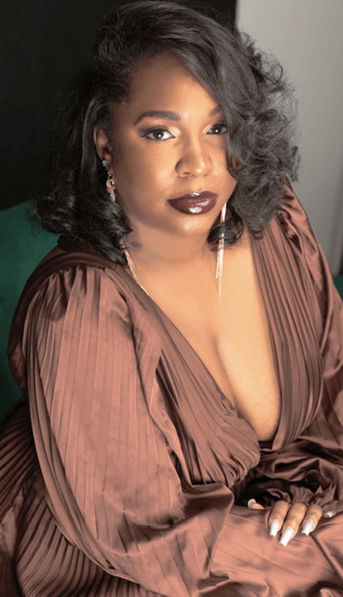 Did you enjoy this article and find it helpful? Why not share it with your social media network below?