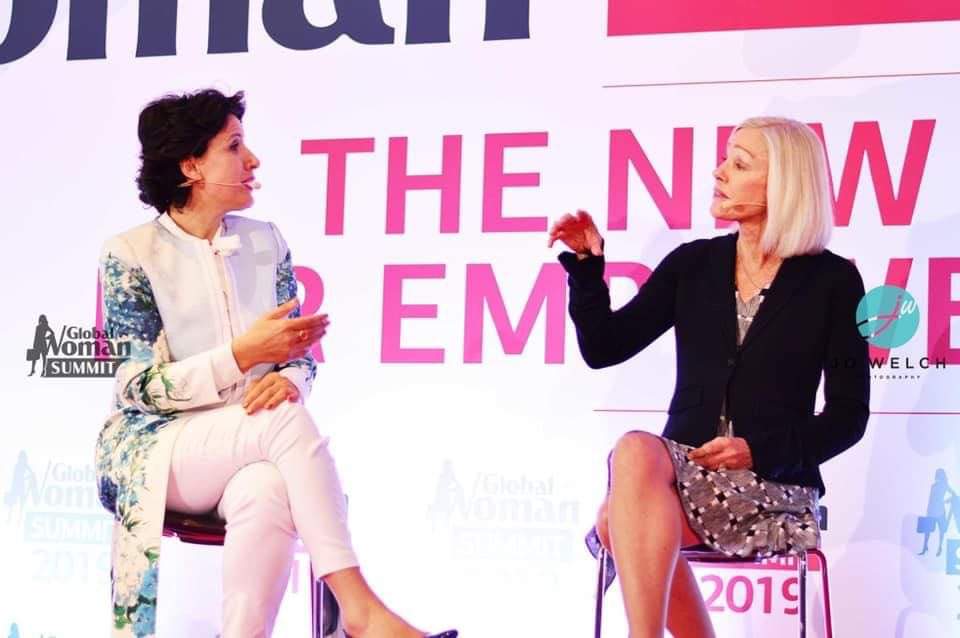 Kim Kiyosaki at Global Woman Clubhouse on Mindset About Money
How are women educated about the money mindset, or the ability to make money? Money has a lot of power and it often becomes difficult to control.
Mirela Sula, Founder and CEO of Global Woman, brought Kim Kiyosaki to the Clubhouse for the first time on 7th April 2021. Kim is co-founder and CEO of The Rich Dad Company and a spirited advocate and educator of financial education. She is an entrepreneur, real estate investor, internationally renowned speaker and author of Rich Woman and It's Rising Time! Mirela's special guest gave great value in this session to reveal her mindset about money. Some of the greatest speakers, coaches, entrepreneurs, authors, and other internationally known names couldn't miss this meeting in the Clubhouse.
"Often the problem is that women don't know what to do with their money" is one of the most powerful statements Kim made in her opening on the topic. "The question is what our parents have taught us about money, and what mindset do we have about money? Women always find time for their work, there is always time to set priorities, so it is time for women to set money as a priority. Another excuse that I often hear from women is, I have no money. I didn't have any money when I started my business", Kim responded to Mirela, on how women can systematize their financial education.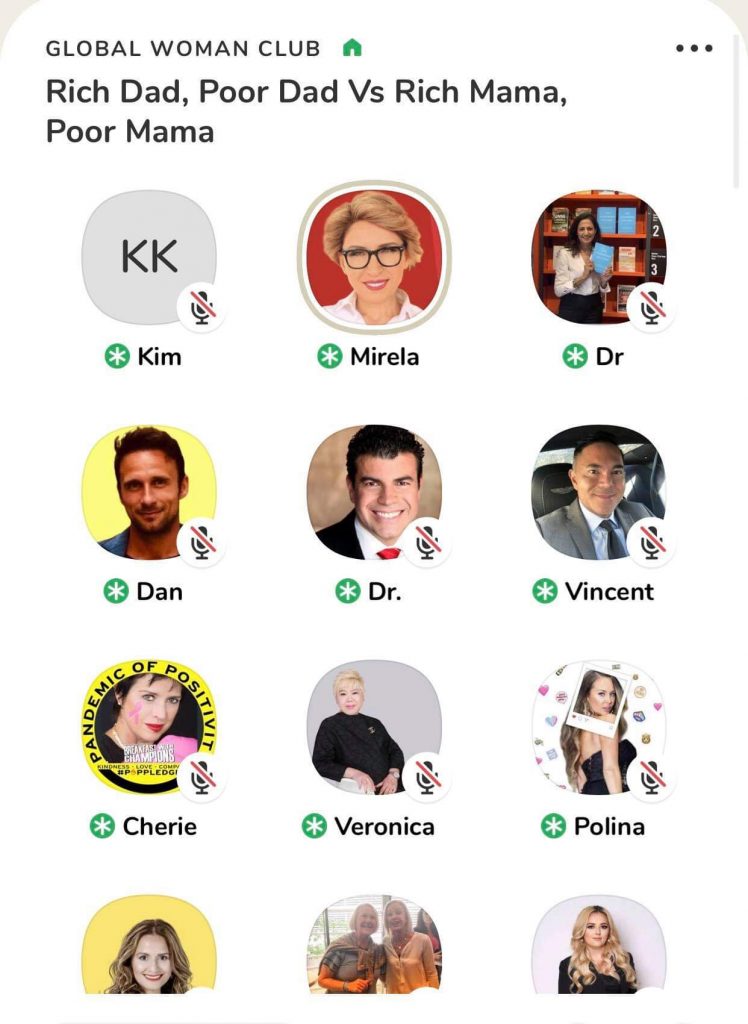 Many people expect to have enough money to do the things they dream of, so the lesson Kim was giving is that if we have a mission that is worthwhile for us in the first place, money will never be a problem.
Kim also talked about the dependence that women create on men. "I don't know this because my husband takes care of everything and he will take care of me for the rest of my life." This is a sentence that should change the mindset of women, as the first question that should be asked of a woman who says this sentence is "What have your parents taught you about money?" It happens one day that your spouse is no longer with you and you see yourself in a quandary. Therefore, it is important that financial education, regardless of the situation, is secured.
Also important are the right questions we ask ourselves. For example, for an entrepreneur, it is very important to ask of themself, what I can do, what can I create that the world needs? Of course in the business world this translates into money and the more people we serve, the more money we will get. The secret Kim taught us is "What is my mission? What do I want to do in my life? What is my gift?" This is the goal of an entrepreneur, rather than the idea of ​​making millions.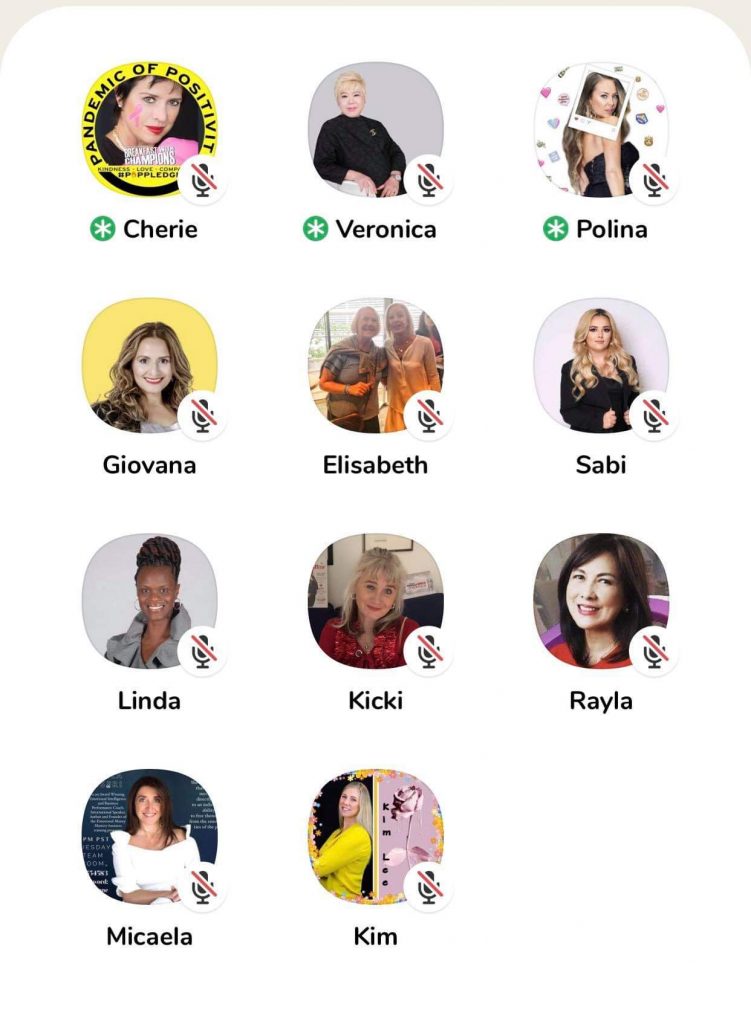 Women are wonderful, they have a lot of responsibilities, they take care of the house, the family, the children, their work. So they can have an even better relationship with money. It is important to prioritize, respect and to change the mindset about money. These were some of the most valuable tips that Kim shared with the many hundreds listening to her first time on Clubhouse.
This was a new experience for Global Woman, as Kim shared her knowledge and wisdom with us, keeping the audience entrenched, in a session that will be remembered for a long time.
Did you enjoy this article and find it helpful? Why not share it with your social media network below?