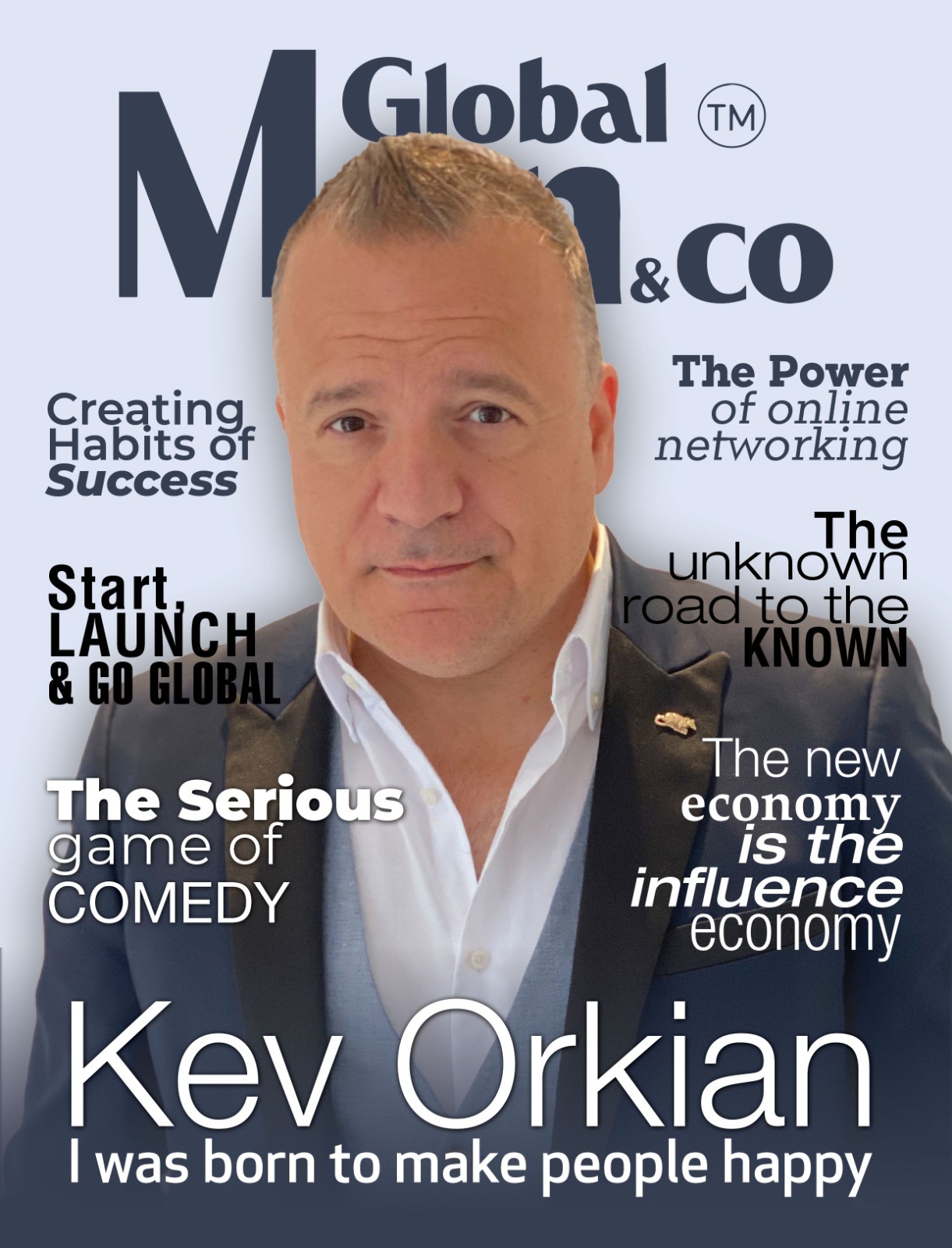 Kev Orkian: UK's Finest Entertainer to CEO
Kev Orkian has become a well-established stand-up comedian, pianist, singer, and actor, working for more than 20 years in the entertainment industry. He has honoured his art from his days as a classical concert pianist to performing stand-up and supporting some of the biggest names in British comedy. He has been fortunate enough to share the stage with such artists like Katherine Jenkins, Lionel Richie, Dame Edna, and more. He has entertained audiences all over the world, including the Royal Family and the British Forces, performing at army bases.
Kev has now taken his talents and learnings to the entrepreneurial world by becoming a multiple business owner. He is the founder of Howlin' Entertainment Ltd, which provides a variety of entertainment to the cruise and corporate industry. He is also the CEO of British Pantomime, which specialises in training actors and singers, and the CEO of the Howlin' Comedy Club. In 2020, he bought Jongleurs, the biggest comedy brand in the UK.
His career has allowed him to tour and leap onto the UK comedy circuit, but his entertainment start was in theatre, where he got cast in a show right after dropping out of university. He tells Global Woman Magazine more about his success, the challenges and how that kick started his journey as an entrepreneur.
"Comedy has always been subjective, so in my humble opinion, if you're easily offended then don't watch or attend a comedy show."
What were the necessary steps you took that led to your successful career in the entertainment industry?
Every step I have taken since leaving college has been manifested first in my mind, and then pursued through vigorous action. I left university after 6 weeks, having gained no real experience from the acting course I decided to leave. I remember the tutor belittling me in front of the class, saying he didn't hold any hope that I would make a career in the world of theatre. Eight weeks later, I was playing the lead in Me & My Girl in London, and I sent him two front-row tickets. He never came! I continued a further ten years playing different roles in the west end and on a national tour before I went into the scary world of Stand Up Comedy.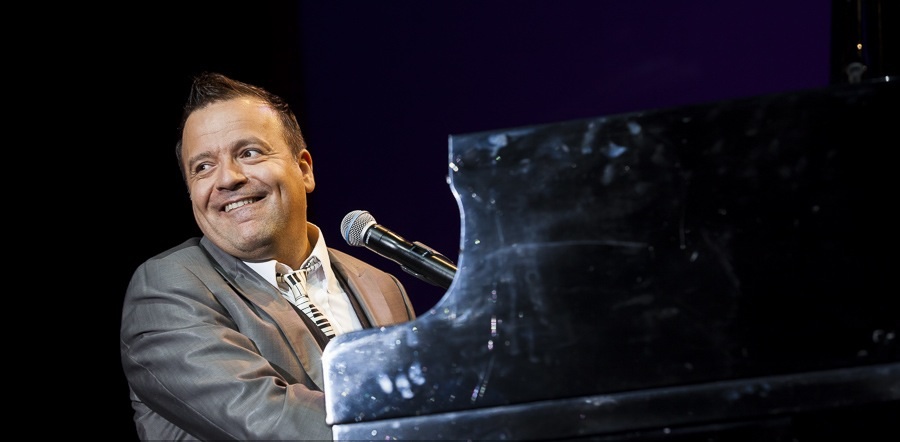 Have you always wanted to be an entertainer? What were your career goals before entering the entertainment world?
I was always the class clown. I loved telling jokes in school, and I would always be asked by the head teacher to play the piano whilst students were entering the morning assembly. 80s US TV themes were my specialty. I never really wanted to do anything else, as I was always making people smile and laugh through my storytelling and jokes. The piano has always been a big part of my life, as I was living my mother's dream. She was desperate to learn but being an ethnic Armenian woman, she was denied any chance of being creative and instead had to learn to cook, clean and look after her siblings.
Once I finished my first musical, I was hooked and wanted to star in the biggest musicals as the funny man. These included Grease, Buddy Holly, Boogie Nights, Fame, and Happy Days, to name just a few. My goals were now all around the world of entertainment.
How did you come up with the idea of mixing comedy and music?
In 2000, a great director/producer called Jon Conway, who was also one half of the biggest Pantomime company in the UK, offered me an opening in Blackpool to support John Inman, The Nolans, Jimmy Cricket and Billy Pearce, as a stand-up comic on the piano. I remember sitting for hours, staring at the piano, wondering what the hell I was going to do. Jon took me under his wing and helped me write a five-minute routine, which was the birth of the Piano comedy idea. I performed in Blackpool for 18 weeks every night, I was tired, but I kept going. Giving up wasn't in my vocabulary.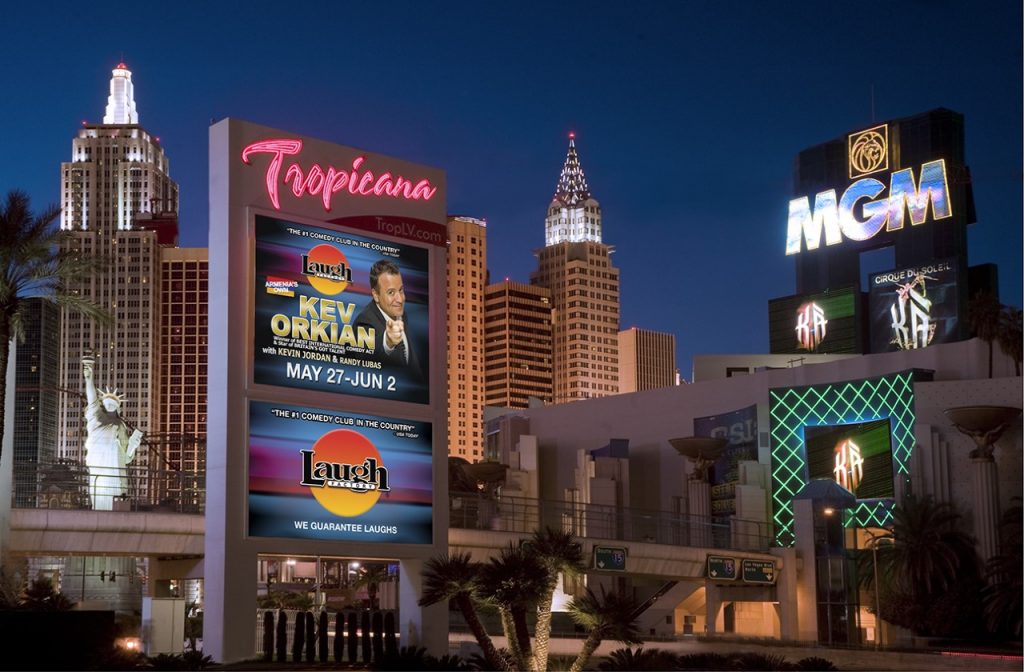 "With the forces, you can be a little more edgy, and insult them, without worrying about offending anyone."
What advice would you give to someone that wants to be a stand-up comedian?
Be Funny!
You have shared the stage with many great musicians such as Lionel Richie. What have been some of your favourite appearances/collaborations, and what did you gain from them?
One of my favourite collaborations was with mezzo-soprano Katherine Jenkins. We reenacted an old routine performed by Victor Borge, a Danish/American comedian and brilliant pianist. Once we rehearsed and updated the routine, we performed it on numerous occasions, including a Christmas special for ITV.
As someone who has performed for the Royal Family, what can you tell our readers about the preparations you did for this and how was the experience?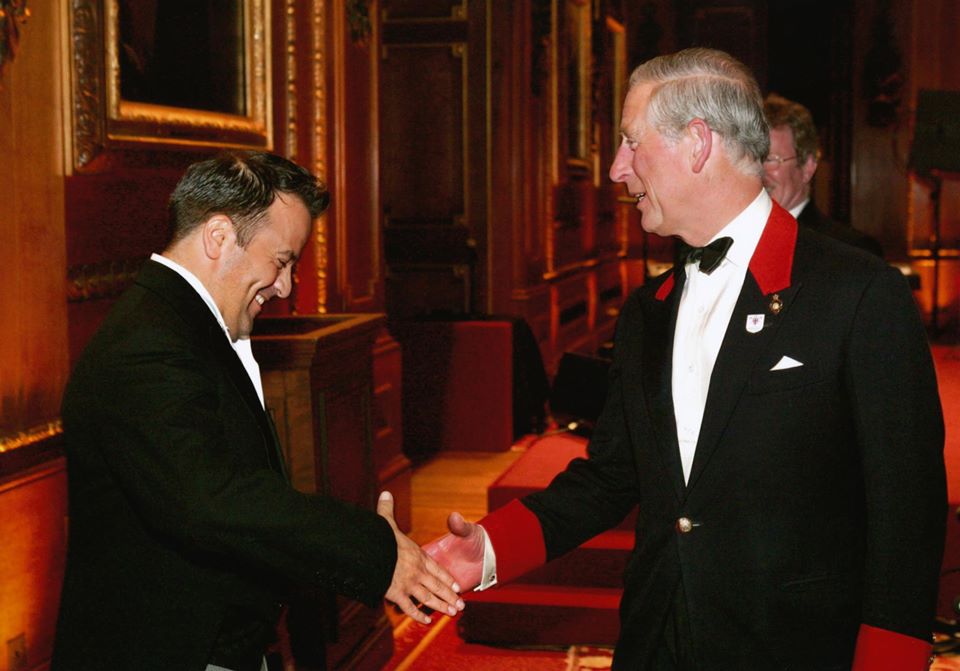 I was asked to perform for Prince Philip's 89th birthday celebrations. To say I was truly honoured doesn't even cut it. I rehearsed for hours to get my act right, before performing for the man himself. I was told he wasn't going to stay for my show, but as I walked on stage, he sat back down and watched the entire performance. He came up to me afterwards and thanked me for making him laugh a lot. Another tick on my bucket list.
How does entertaining on army bases differ from your usual content?
Entertaining the British Forces is an honour, and any entertainer that is asked to perform feels grateful for the opportunity. I have travelled to numerous locations around the world, including Afghanistan, to bring much-needed moral support to our soldiers. My material is relatively the same, but with the forces, you can be a little more edgy, and insult them without worrying about offending anyone.
What influenced you to become a multiple business owner?
My parents were very strict about my upbringing, and I was always working for someone, somewhere. I've been a florist, newspaper boy, window cleaner, car cleaner, greengrocer, multiple stall owner, and even a lingerie stall manager, all before the age of 17. Each one of these jobs taught me how to communicate with people, how to deal with money, and the importance of building a business. I know that building a second income is vital to having a passive income. So in 2013, Howlin' Entertainment was born to nurture upcoming talent, and maintain high-quality entertainment in our industry.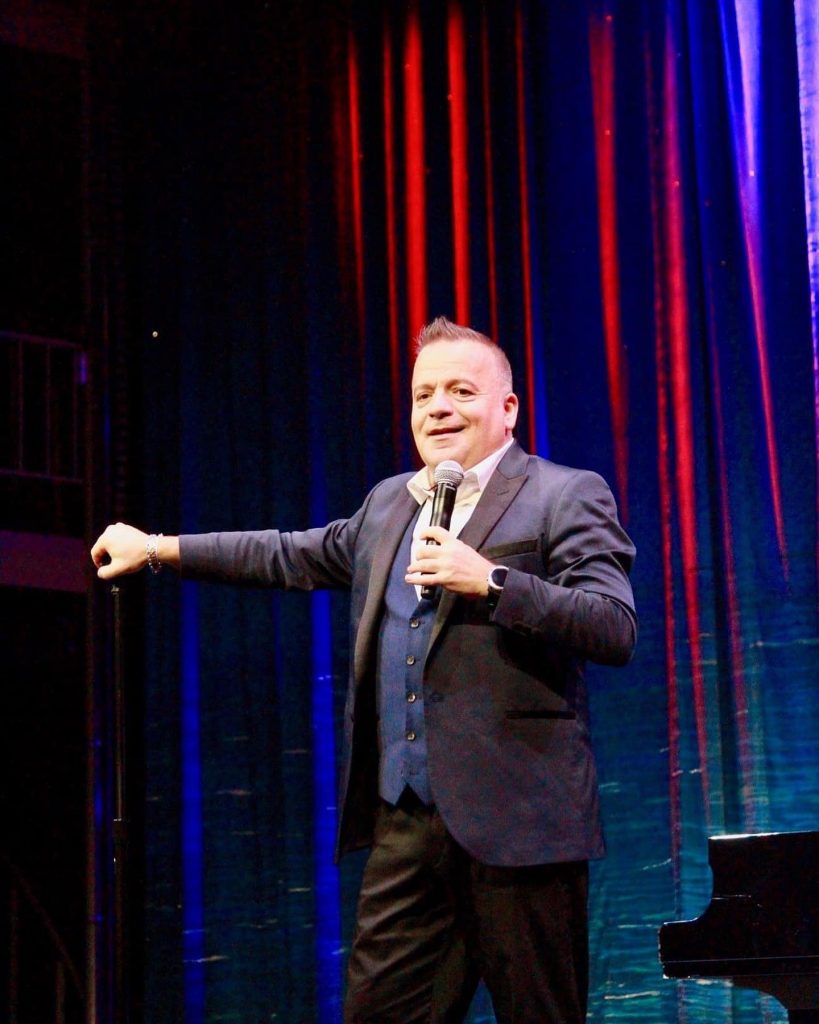 "The cancel culture is pushing for many big names such as Jimmy Carr, and Dave Chappelle to be removed from speaking about sensitive subjects."
By owning and being the CEO of four brands in the entertainment industry, how do you differ the aim and focus of each brand? Do they target different clients? What makes them stand out?
Howlin' Entertainment Ltd is all about Talent. We provide artists for the cruise, corporate, and private industries. The talent we book has to be top class. We don't allow anyone to work for us without seeing them perform. Our reputation is critical to our success. British Pantomime Academy was set up during the pandemic to maintain high standards of training for actors and singers. We ran online workshops for students who wanted to get into the world of Pantomime. The business has organically grown to produce pop-up Pantomimes for schools and Cruises.
In 2020, I bought Jongleurs, the biggest comedy brand in the UK. My aim has been to bring hope back to comedians by creating opportunities through the brand. We now have over 45 venues hosting Comedy nights around the UK, plus a national tour which starts this Autumn called Jongleurs Legends.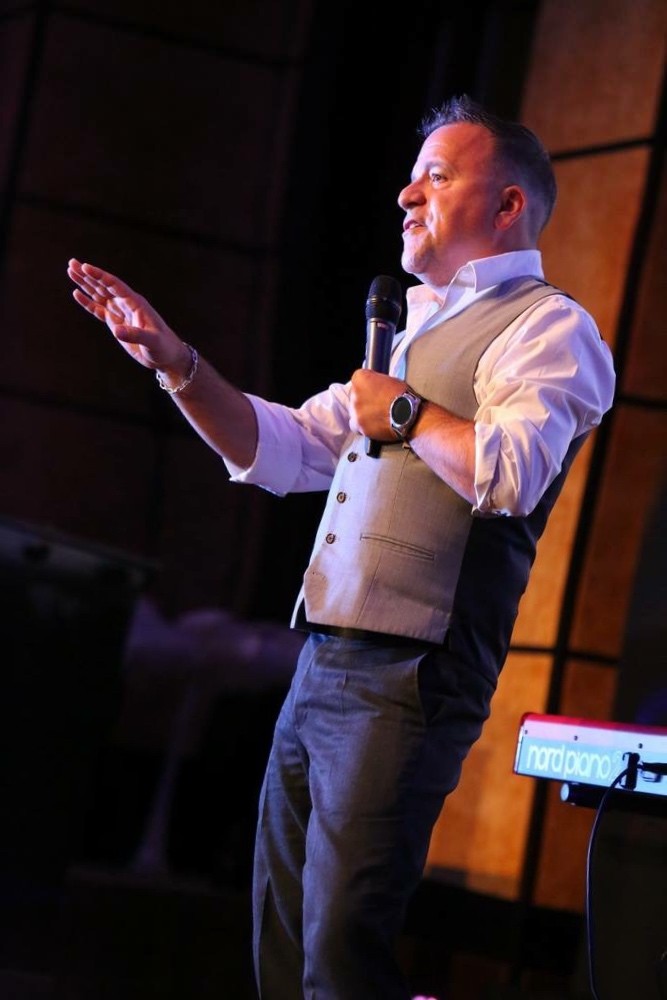 What are some challenges you faced being a comedian, and what challenges do you now face being an entrepreneur in the same field?
One of the biggest challenges comedians face right now is this new culture of offending people. Since the pandemic, certain individuals have become very sensitive to joke tellers. The cancel culture is pushing for many big names such as Jimmy Carr, and Dave Chappelle to be removed from speaking about sensitive subjects. Comedy has always been subjective, so in my humble opinion, if you're easily offended then don't watch or attend a comedy show.
However, in the same breath, I am very vocal about who we book for Jongleurs and the quality we expect from our comedians. We ask for regular feedback from our venues to keep our quality and shows at a very high standard.
Did you enjoy this article and find it helpful? Why not share it with your social media network below?