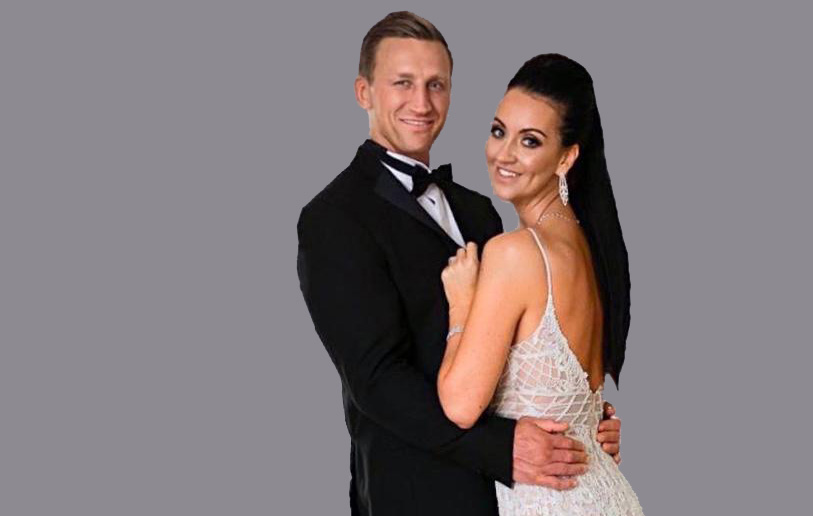 Keith Mason and Riona Kelly; The love that heals
The story of Keith and Riona has started from a strong pain and today it has turned into an even stronger love. Riona was at a young age when she learned after an accident that she would not walk anymore. But hope returned when her coach, Keith, managed to heal her. In this interview, the couple tell about their lives, before they met, bringing us an even more complete panorama of their livesnow that they are one of the most famous couples. This is the love story of a famous athlete and actor and a woman who chooses not to give up.
Keith Mason
Keith, as a rugby league top flight player, actor and coach, how would you describe your experience in each of these professions?
Throughout my 14 year professional rugby league career I played in 3 challenge cup finals, winning my first challenge cup in 2004 for St. Helens vs Wigan at the Millennium Stadium Cardiff in front of 80,000 fans. It was one of the greatest rugby memories of my life.Like acting and everything I else I do now in my life, it takes sacrifice, dedication, perseverance and hard work. You have to put the work in to get results, and you have to be consistent on a daily basis toget better and better. All the tools I've picked throughout my career I now use as a business man, entrepreneur, actor and producer: no sacrifice, no glory.
What made you decide to move from sports to acting, only to laterbecome a coach?
I played in the 2009 Challenge Cup final for Huddersfield Giants at Wembley, and after the game we got invited to a bar.It was on this night my stars changed as I met Hollywood actor Mickey Rourke. I was introduced to Mickey, and we just hit it off right away and became friends. He invited me to the 2009 GQ Awards at the Royal Opera House in Convent Garden where he won the Man of the Year. I was his guest, surrounded by film stars includingJasonStatham who was a top guy. I flew to New YorkCity a few times to stay with Mickey, and I also flew to Hollywood to hang out with him, where he eventually gave me my first acting role in the film Skin Traffik. I played Mr. Stinerin this first acting gig and speaking role. I guess the rest history, because I've been acting ever since.
Your love story with Riona has gained a lot of media attention. Can you tell us a little of the highs and lows from the journey you have gone through together?
Riona came to me for help, and I ultimately helped her walk again after suffering a spinal stroke in 2015. I was her trainer, then we became partners and best friends. We are now inspiring the world and impacting lives, showing that anything is possible. On NYE,Riona suffered her 2nd spinal stroke which was devastating: she nearly lost her life.But I promised her things would get better. I was with every day in hospital, taking care of her, encouraging that things would get better, and through perseverance and a never-giving-up attitude, it took us another 2 and half years to get all her gains and strength back.
What is your next goal for you and Riona?
Our next goal is to do the 10 day challenge, covering 100 miles in her wheelchair while I pull her with a harness. It's a charity cause, as we will be raising money for our Keith and Riona Foundation where we are in a position to help people all over the world in similar situations to Riona's, people who don't necessarily have a Keith Mason behind them. We are also raising money for the stroke association and motor neuron disease. We have also signed a 2 book deal and will publish our new memoir next week. The book will be in sale worldwide in early 2021.We are also writing a self-help book which is also released in early 2021.We've just released our new music single called "Heart on Fire". Sang and dedicated to us from artist Will Purdue, the song is now available to buy on band camp and all my social medias.
What message can you share for all those couples who are facing challenging circumstances, let them be physical or emotional?
My advice to anyone out there struggling or going through a life changingevent – good or bad – is that we as human beings can overcome absolutely anythingif we have the belief and the willingness to never give up in the face of adversity. I think that's what mine and Riona's story represents: hope for millions that when life hits us hard and we lose your everything, we can bounce back bigger and better than ever.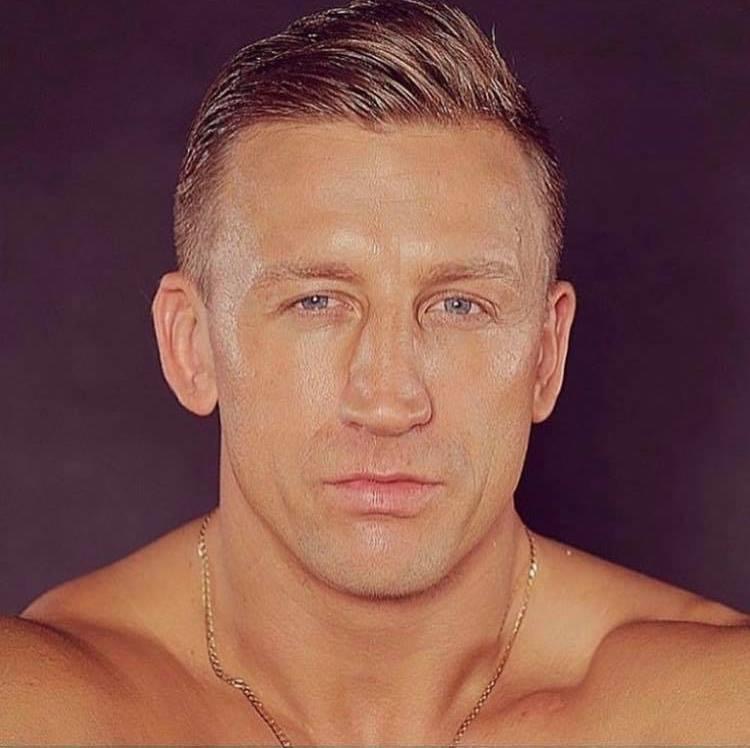 Riona Kelly
What can you tell us about your experience of your first spinal stroke that paralysed you?
When I was first told by the doctors that I'd suffered a rare spinal stroke and that I'm now paralysed from my waist down, my world fell apart. I couldn't get my head around what the doctors were saying. I thought I was in a nightmare, that I couldn't wake up from.
How did you cope when in hospital, your ex-husband was going to leave you with four young children at home?
I became withdrawn and wanted to give up. There was so many things going on, that I couldn't see the journey in front of me. I was scared, I felt alone, with very little emotional support, I was cracking under the reality that I may never walk again. I wanted to die, I felt I had nothing to live for. That was until my eldest son – who was 8 at the time – came to my bedside and whispered in my ear: "mummy I don't care if you spend the rest of your life laying in a bed, just please don't leave me mummy, please don't die". That was the butt kick that I needed to stop feeling sorry for myself and to start fighting no matter what lay ahead of me, because my kids needed me.
I wasn't just struggling being paralysed and grieving for the woman that I'd lost in myself. I was also grieving for people that should've supported me, that should've been there for me but couldn't, couldn't put me first in my darkest hours. Instead they left me to deal with it all alone after emotionally and mentally abusing me from my hospital bed, using my children as a weapon against me. If I behaved myself & did as I was told, I got to see my kids, but if I didn't behave, my children were kept from me.
I'd never felt so alone and afraid. Seeing my kids in turmoil and struggling was heart-breaking. I knew I had to get better for them. I was thrown into single parenthood and struggling with my new disability, but no matter how hard it was for me, I knew my kids were facing the same struggle. I had to make them safe and take the struggle away from them and fight to get home.
Once I was home the reality of my disability hit, but each day my kids would greet me with a smile and excitement that I was home.
How was the first meeting with Keith?Did you have more confidence in the coach you saw in him or in the man?
I was determined to get as strong as I could. I put a post on Facebook asking for a PT. Keith was recommended to me. The first time I met him he was kind. He treated me like a normal person, he didn't see my disability; he only saw my ability and showed me what I could do instead of me concentrating on what I couldn't do. Keith gave me the confidence to start believing in myself.
When did you realise you felt more for your coach? What is the special connection that you feel with each other?
At first our relationship was purely professional: we didn't see each other in a sexual way.Yes he's a very good looking man who seemed to have a great heart, but fancying him seemed pointless. In my head, he could have anyone – there was absolutely no way that he would ever look at me in that way I was disabled I was broken a single mother with four young kids. In my head I was damaged goods. Nobody would want to be with somebody like that. Boy was I wrong!
Besides the sessions with him, how did his love help you to heal?
I stopped training with Keith due to a lot of personal issues in my private life. Keith kept in contact and over the next six months we spoke. He saw a post I'd put on Facebook and asked me if I was okay he offered to go for a coffee, which I took him up on. It was a coffee that changed everything. For the first time,I saw Keith the man, not Keith the personal trainer. We spoke about our values, principles and belief in God. Listening to him talk it was like he was picking my brain, my thoughts were his thoughts, his words were my words. It was in that moment I felt for him hook, line, and sinker.
Keith's never-give-up attitude push me to believe in myself. The love he gives me makes me feel whole in circumstances that had away my wholeness.
You were making good progress and steps in walking again, when tragically you were struck down a second time with a spinal stroke. How have you found the strength to recover from such a big setback?
Together we'd made so much progress. I was walking with crutches. I hardly use my wheelchair. That was until December 2018 when I suffered another spinal stroke that took away all the progress made. Keith had to do everything for me: washing dressing, feeding, therapy. Keith didn't give me the option of giving up: he kept me strong, never leaving my side.
He promised me that everything was going to be okay, while I would still tell him to leave me – he didn't sign up for a partner that couldn't do anything for myself. He looked at me as though I was mad, and told me that he loved me and was staying no matter how hard things got.
If someone would've told me over 5 and a half years ago when I suffered my first stroke, that I will be living my best life, crazy in love and happier than I've ever been in my life, I'd just think they were lying.
How would you best describe your life today and apart from Keith and your extended family, what else drives and motivates you now?
Sharing our journey with the world and knowing that we are helping millions of people all over the globe gives me such a boost. I firmly believe that everything I've been through and all the storms I faced has led me to this very moment where I'm helping so many people all over the world.
We don't have control over life or anything that happens in life.We only have control over our actions and reactions to life. I've chosen to choose a positive to what happened in my life and turn around to help as many other people as I can, with the support of my amazing partner Keith.We're committed to helping others come through traumas to live their best lives.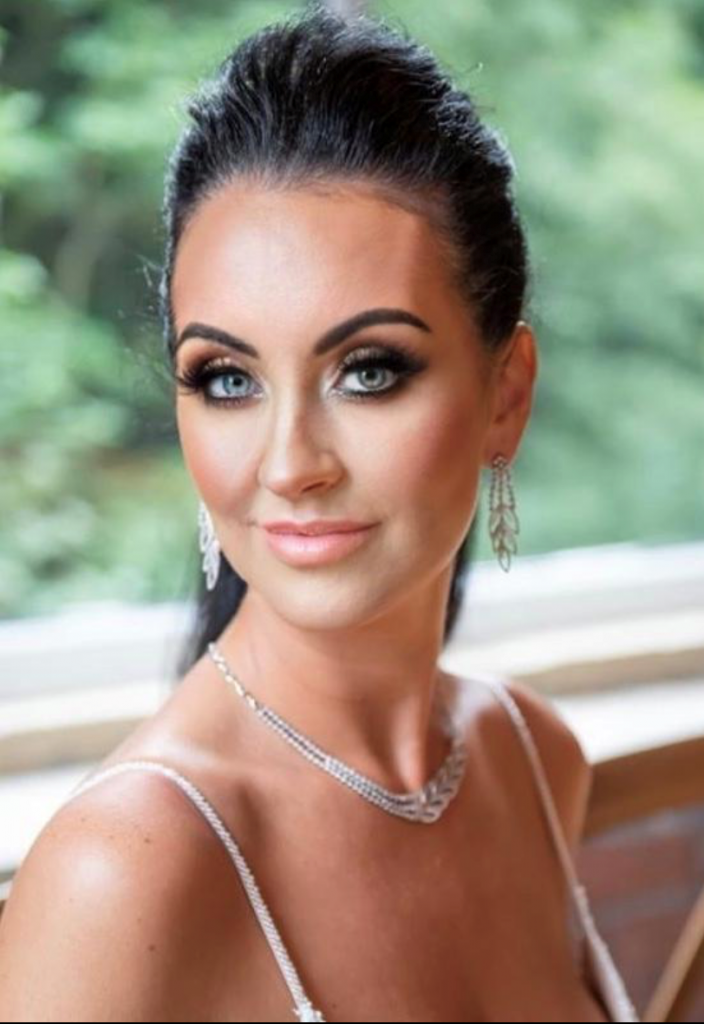 Did you enjoy this article and find it helpful? Why not share it with your social media network below?