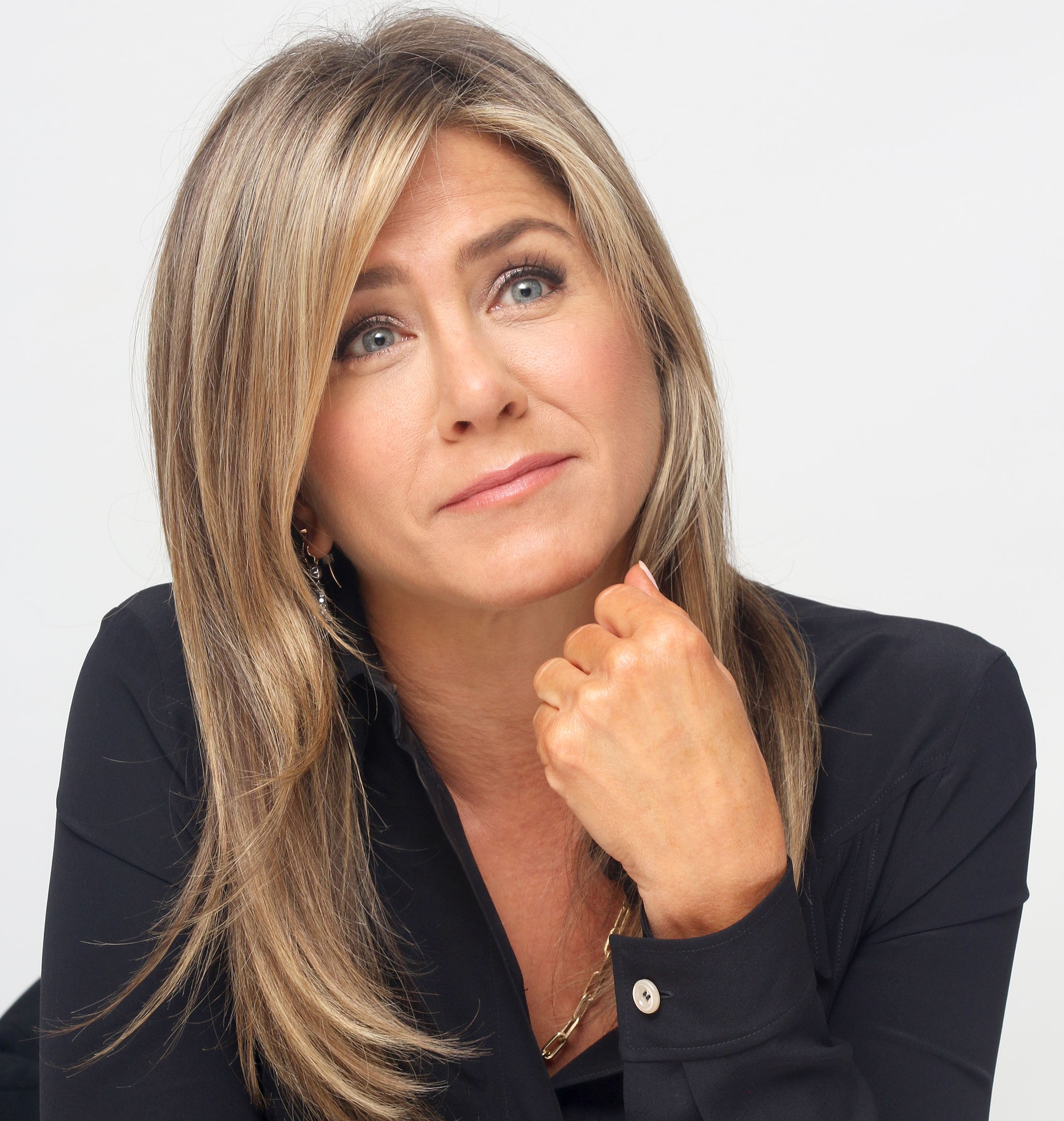 Jennifer Aniston; A Friend for Life
Jennifer Aniston never wanted or expected an easy ride. Indeed, any actress, singer, artist or entertainer of discernible level of intelligence and talent will pursue creativity knowing full well there may be just as many downs as there are ups.
And the LA-born actress, producer and businesswoman has certainly had an array of truly momentous life events. There was her first big break, in 1993 horror comedy Leprechaun; the burgeoning success of her time as Rachel in Friends, which would go on to become one of the most successful sitcoms of all time; and of course the commencement of a dynamic, diverse acting career which peaked with comedy films of the ilk of Bruce Almighty, Marley & Me, Horrible Bosses and We're The Millers.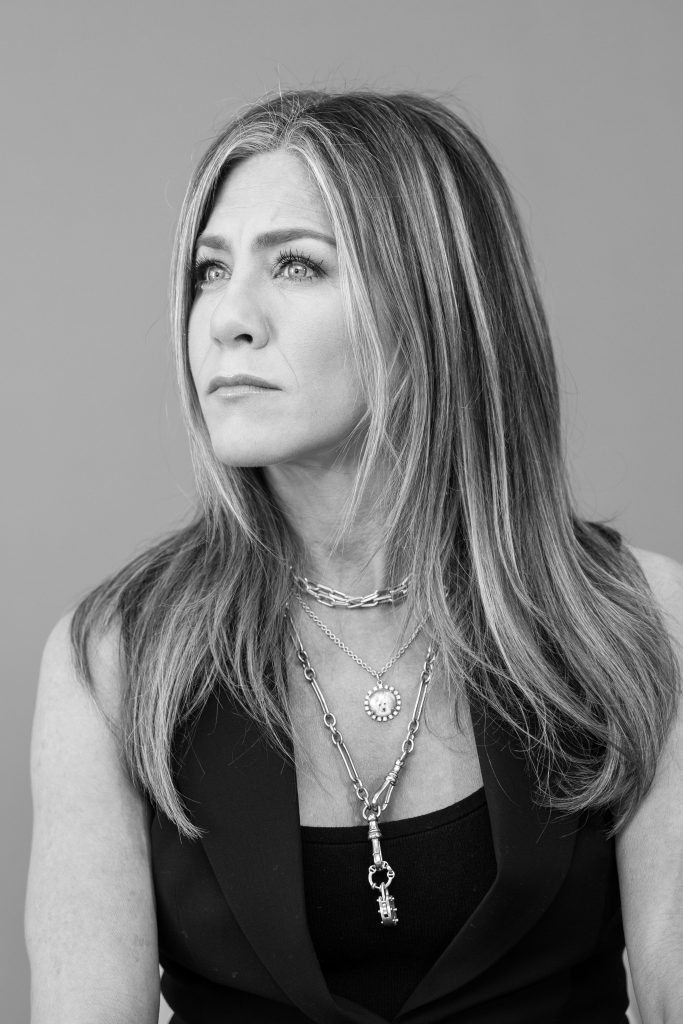 More than that though, there was the global recognition of Jennifer Aniston as truly a modern entertainment icon; and with that a kind soul, a campaigner, a bubbly, energetic and effortless funny addition to a slate of entertainers who have, over the years, become ever terser, or crude, or just plain old unfunny.
And yet, where the 51-year-old sits in the consciousness of many is somewhat compromised, and by two things. The first is men. In some respects Aniston achieved what tens of millions of women the world over spent decades dreaming about, and that was to wed Brad Pitt.
The unison began in 1998 when the agents of both stars conspired to set them up on a blind date together. With each at their headline-grabbing peak, the experiment was a PR stunt, of sorts, that developed into something that had rather more allure, charm and class, and was cemented by marriage in 2000. It ended in acrimonious divorce though when Pitt was swayed by Angelina Jolie.
The boom to bust nature of the romance was like something out of a Hollywood script, yet the pattern has continued across so many of Aniston's other relationships, much to the disappointment of those who have followed her life and career.
In some respects Aniston achieved what tens of millions of women the world over spent decades dreaming about, and that was to wed Brad Pitt.
When the failure of her marriage to actor Justin Theroux appeared to be compounded by her shattered hopes of starting a family, there was perhaps never a more profound personification of someone so likeable, gifted and famous surrounded by the trappings of her talent, who had found herself so bereft of happiness and fulfilment in other ways.
Of course, being Jennifer Aniston, she takes that entirely in her stride. "None of us have any given, divine right to get everything we want in life," she begins, "and of course I know there is that perception that money and fame can take you to some lofty places; but there are heights well above that, and those can only be reached by true happiness that comes from the soul."
That Aniston these days broaches the issues that courted so many rumour-speckled newspaper headlines is, once again, deserving of credit. Never one to hide behind the trials of everyday life, the actress welcomes the discussion, for one good reason.
"What encourages me and so many others to speak out is the idea of someone, somewhere, taking heart from what's being said," she offers. "It's wonderful how we can cling to the words of strangers, and in a world that practises being so divisive at times, it's beautiful to see people really interacting for the benefit of others, not just themselves."
Aniston, who has admitted to sleepwalking during stressful periods in her life, has even used major events to promote a message of self-respect and mutual respect; extending that message into her support of women's rights, something she deems more important than any movie premiere or Friends reunion. At the Giffoni Film Festival in Italy, she used her platform to promote a message of unity and understanding, saying, "The world is starting to realise that women are not only clothes, makeup, and selfies. Sometimes we as women are our own worst enemies and that's why we have to support each other. When I was a teenager I grew up with a great circle of friends who always supported me and were like family to me. As women, we should accept every aspect of ourselves and embrace ourselves for who and what we are, including our faults. These are the things that will make you strong."
Sometimes we as women are our own worst enemies and that's why we have to support each other. When I was a teenager I grew up with a great circle of friends who always supported me and were like family to me.
And yet, it should come back round that away from the private life, from the campaigning, and the feminism, surely what endears us most about Jennifer Aniston is her ability to engage, enchant and entertain on screen – and within that, to connect with audiences of wildly different demographics. It's her chipper, occasionally sarcastic, always sparky and sometimes laddish approach to being the 'girl next door' that we love – a wonderful talent for juxtaposing serious, life-defining issues with fluffy, fleeting, frivolous humour.
We were, of course, expecting to witness all this sparkle and magic – a jewel in Hollywood's recently horribly tarnished crown – in HBO's long-anticipated Friends reunion, titled The One Where They Got Back Together.
This linking again of arms for the Friends concept was scheduled for release at various points in 2020, but like so many other notes pinned to big- and small-screen releases, it has been removed, with distributors awaiting the scourge of Coronavirus to pass before pressing the button.
It hasn't stopped Aniston talking about the Friends comeback, nor revealing what it means to be reigniting past projects and old ideas.
"It's really nice to get all those feelings back," she says. "We return to Friends as very different people, and a lot has happened since for all of us; but sometimes it's nice to cast your mind back and to try to reengage with all that excitement and optimism that filtered through the early years of the production.
 "I remember, at the start, quite quickly we started to appreciate the magnitude of what it was that we were doing – there was a feeling that this was probably the biggest thing traditional TV entertainment could do in terms of drama or comedy. And we didn't speculate on that in a way that was to put ourselves at the top, it's just you have a sense that you are in something big."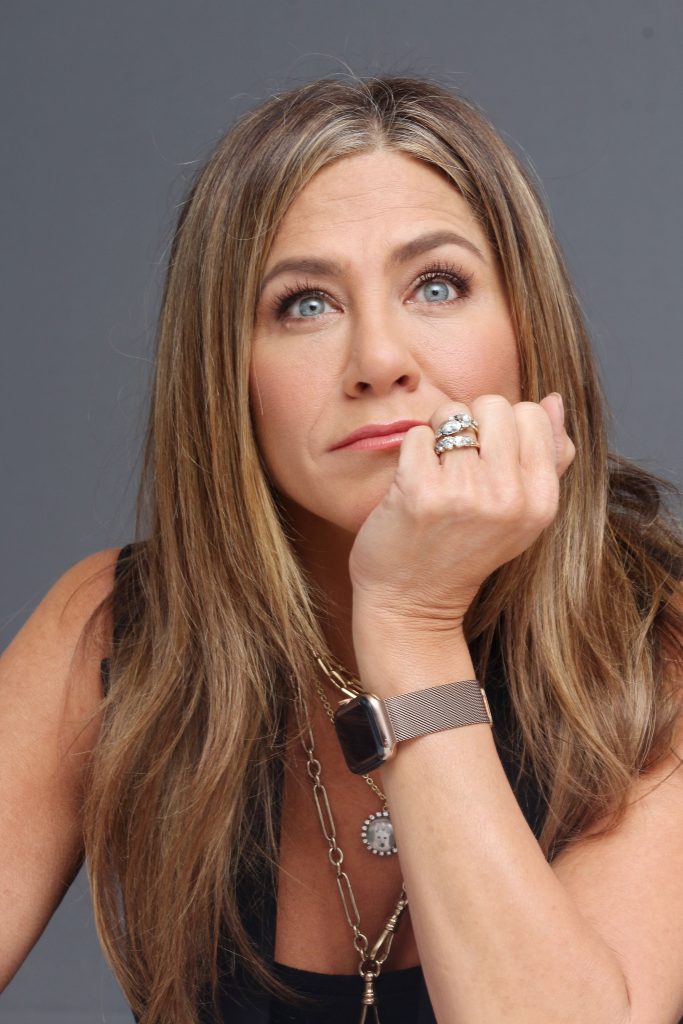 That the concept lasted 10 series and 236 episodes is impressive given the growing demand elsewhere for the central actors who drove forward comedic tales of dating, work life and, of course, good old-fashioned friendship.
"It's such a different landscape now," continues Aniston. "It's all premium channels, boxsets and big-budget TV projects leading the way. I sense we were right at the end of an era of entertainment that will never look the same again. It has completely evolved."
As far as Friends was concerned, rather than being the start of the journey for Aniston, in many ways it represented the grateful end of one. The actress took a vast array of jobs in New York – including as a waitress, telemarketer and bike messenger – desperate to do anything to get by in much the same way as do any number of out-of-work actors waiting for a break. "Stubbornness and determination keeps you going," she says. "It helps too that you're spending a lot of time with other actors who are going through the same thing; who are dealing with rejection and disappointment; so you tell yourself to just hang in there, to have faith and persevere.
"But you never forget the tough times – it makes you respect your success and everything good that happens to you, and I'm just very grateful for all the opportunities I've had. I have never found any other job to be as exciting as acting, and I never had any doubts about what I wanted to do in life."
Aniston, who devotes a huge amount of time to charity work, has ultimately proved her father's perception of "a real job" wrong. John, an actor himself, begged his daughter not to follow in his footsteps, yet rather than shy away from the stresses and disappointments her father had experienced, Jennifer took his struggles as a barometer by which she would elevate her own fortunes. Few would dare suggest she hasn't succeeded.
It's frustrating then that the actress sits now very much in the same place as so many others – out of work. The industry is in a paralysis, as is normal life. Never would we have imagined how accurate and profound so many of the end-of-world disaster movies – Contagion, Independence Day and The Day after Tomorrow in their number – would begin to appear.
Aniston, who devotes a huge amount of time to charity work, has ultimately proved her father's perception of "a real job" wrong.
"I don't have the answers," she says, "nor do I think anyone does; but what I do believe is that this thing will not go on forever, and we can pull together as the resilient, optimistic, resourceful species we are in order to make sure tomorrow is a better day.
"To every person that will mean something different, but for most of us it's just normality – we don't want the bright lights or the opulence or anything luxurious. What a lot of us are seeking out is just very simple things – space, freedom, love, and the ability to go about our normal lives in a relaxed way.
"We are human beings and sometimes we feel that we can't endure those painful moments in our lives, but eventually we realise we can survive. It's like a miracle. And in times of crisis it's important to turn to friends for support."
For the actress, normality also involves the freedom to start travelling again. Wanderlust is more than the name of the film in which she would meet future husband Theroux; it is a passion of hers that has seen the actress travel the globe in search of fresh ideas and new cultures.
 "You would think that being in the film industry gives you the ability to travel all the time, and I guess it does, but the truth is you see very little of the places you land at," says Aniston. "Whether on a film shoot or a press tour, it's all work, and when you're not working you are resting up.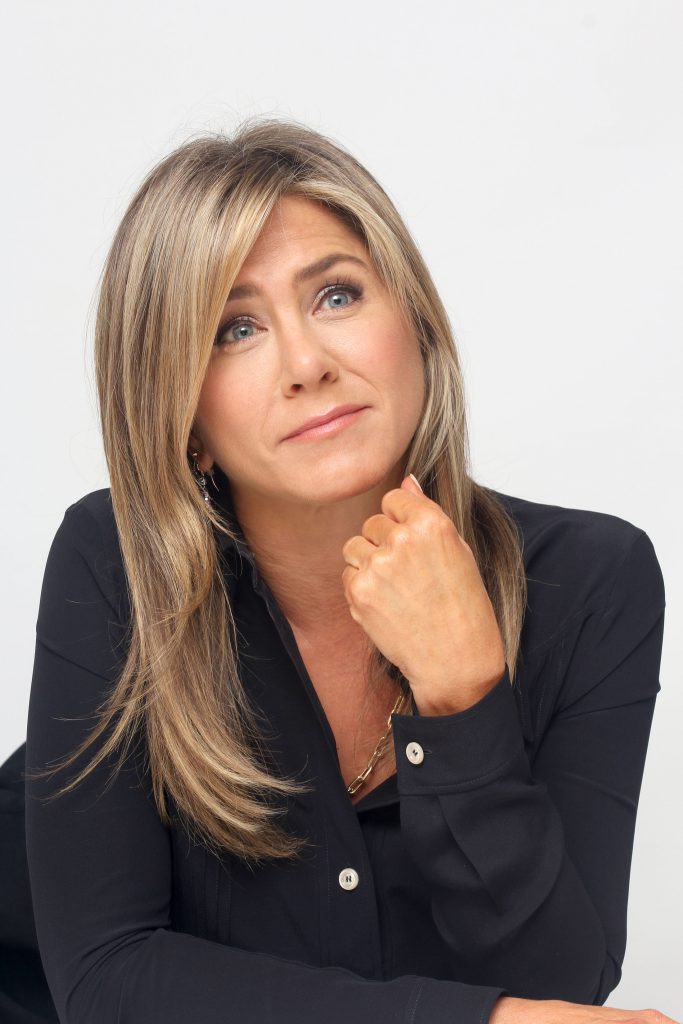 "So that just gives you the lure to travel more, and at times when you can fully appreciate somewhere."
The actress is known to often make a beeline for Europe, naming London, Paris, Athens – her father is Greek – and Venice as some of her favourite destinations. "London is always rich with life and diversity, but I do absolutely love Paris. It's one of the most beautiful cities I've ever been to and the people have so much mystery and charm about them. I wouldn't say Parisians were perhaps the most open, but they know they have that charm, and the language is just sumptuous to listen to.
"A while back I stayed at this boutique hotel. I don't remember the name, but it was a small place, not too fancy. It was like staying in someone's apartment rather than a hotel. I love those quaint places you can discover – I think travel is about exploring, definitely, but it's also about comfort and feeling homely and secure.
 "But then I also think back to the years when I wanted to travel around Europe with a backpack – it's a romantic notion… maybe I'll get to do it one day."
Aside from one terrifying experience on a flight from Toronto to New York – "electrical storms at 35,000ft are no fun and that flight alone aged me about five years, I think" – the actress rates herself a good traveller. "I think once you cast away the doubt and really embrace a destination, you can put up with any situation. You don't need a five-star hotel or a tour guide or any sort of luxury – you just need the passion to go out there and discover the world… and hopefully soon we'll all have the freedom to be able to do that again."
While it is certainly a case of work and leisure being put on hold, cerebrally this is an icon who continues to evolve. For almost everyone in the mid-90s, Jennifer Aniston was the ultimate style icon. She is no longer – nor does she want to be. In 2021, the actress is a beacon for hope, for normality, and for us to remember that the trials and challenges of life do not differentiate between fame, wealth or even the ability to pluck a witty one-liner from mid-air.
For almost everyone in the mid-90s, Jennifer Aniston was the ultimate style icon.
 "I feel I have developed a kind of inner calm that helps me deal with all manner of challenges – we all have it; we just need to find it. Personally, it has given me a philosophical and practical perspective that makes everything much easier, and that's what guides me forward."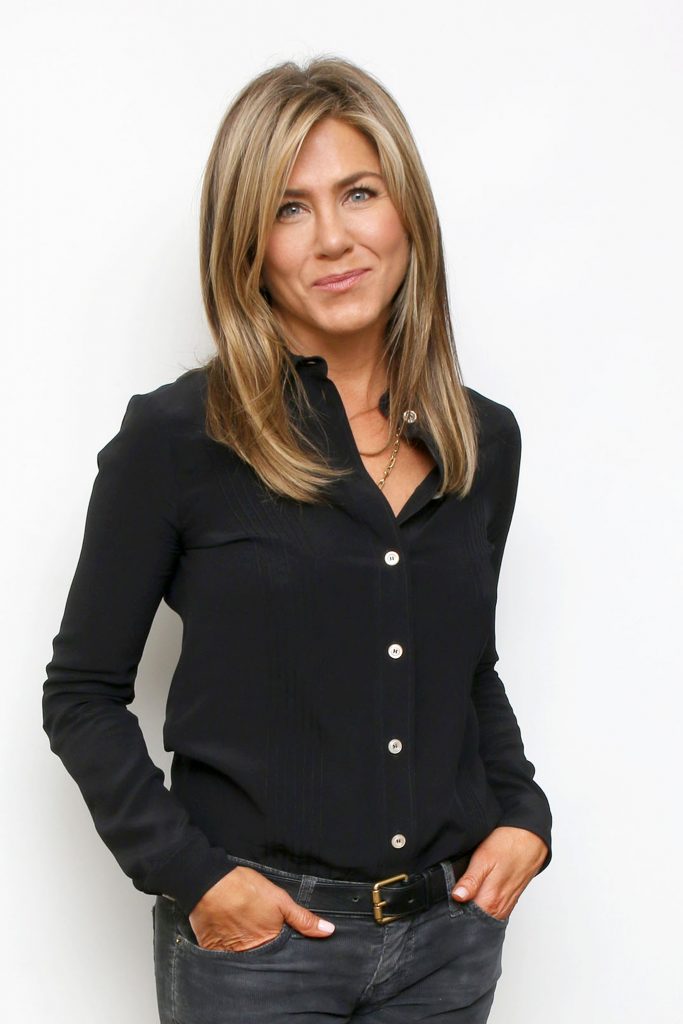 Did you enjoy this article and find it helpful? Why not share it with your social media network below?