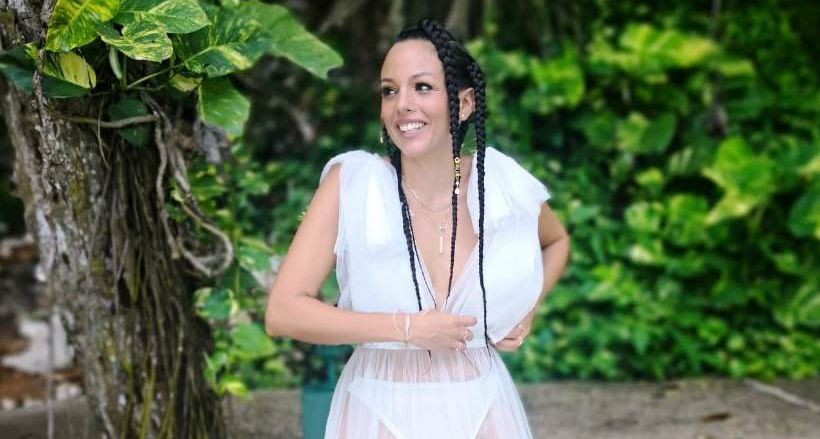 Lady Ele: Women can do what scares them the most
Tropical R'n'B artist Lady Ele recently featured on Fox News for releasing album "After 8" with the song "You and I" streaming globally & taking the radio stations in Jamaica by storm, invites us to hear her point of view as a global woman making strides in music and business, finding herself living the lifestyle she spent 20 years visualizing and affirming thru vision boards, self discipline and mantras from being a little girl. Dreaming of pursuing a music career growing up in a small town in Sweden to moving to Los Angeles to study music, working in Hollywood, entering motherhood to now running a Forbes featured business in Jamaica, she shares her gems of knowledge to her success.
It all started in a apartment on the 5th floor in Stockholm, Sweden. Lady Ele, born Eleonore Hansson to a Swedish mother and a Tunisian father, fell madly in love with music and tropical vibes at the age of 5 after experiencing a tropical live band performing live in her living room while visiting her then sour american stepfather in Sweden.
"I recall waking up in the middle of the night and hearing angelic chords of a harp playing from my living room. I thought I was dreaming but soon realized the music was coming from inside our apt and when I sat down on the the living room floor experiencing something like a swarm of music notes taking over me, I fell into a deep trance of music, and I never really left that trance.
Growing up witnessing domestic abuse, music was always my first outlet for my emotional state and a form of therapy as it comforted me. I put up posters of my idols all over my walls, not knowing the power of visualization but later learning about it and that is why I believe I ended up working with, meeting or befriending those same artists or the producers of their music.
Seeing how my mother and many women often don't get taken seriously if and when they dare to report their abusers, led me to realize that women must stick together and if nothing else, listen to one another and really try to uplift an hear each other as just that simple action is such a great support, to have someone who listens to you.
While into music and the arts, fashion and style I became intrigued by hairstyling and started braiding at the age of 15. Many women and men of various decent would turn to me for their braiding needs. I eventually landed a job in a upscale black hair salon and there, my blessings began.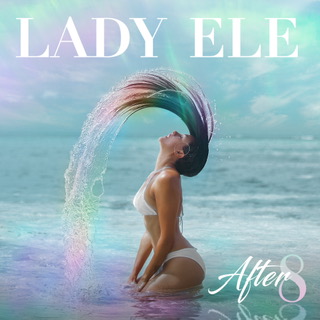 Working with women, helping them understand how to take the best care of their hair, I also benefitted greatly from the sisterhood the arose in the salon. A lot of my clients were well educated, travelled and seasoned professionals in various fields who all generously shared their advice, views on life and travels with me, a lower class mixed girl growing up in a single parent household.
One of my clients shared an amazing story about her experience visiting the Caribbean by staying at a Villa with a private chef, driver and housekeeper. That way of travel was brand new to me, I had never heard of that as most vacations I had made abroad only allowed for camping or staying at cheap hotels. The vivid images my clients painted gave me a urge to visit the Caribbean one day to stay at a Villa, and here I am running one in Jamaica today. I am forever grateful to all those women who poured inspiration into me, exposed me to different lifestyles far from the one I was living and gave me dreams and goals to work for.
Today, my Villa Exodus Retreat is mentioned in Forbes and incorporates natural healing options such as cannabis packages, healing water visits, spa services including therapeutic outdoor flower baths with alkaline rainwater to soak in to help stimulate fertility, energy & immune system boosts & relaxation followed by massage services all while listening to parrots sing or high frequency healing sound baths in the background. I want people to feel good when they are here and improve their connection to nature and therewith, self.
Living in the Caribbean, hearing my music playing on all of the national radio stations and streaming globally, I am truly living my dream. Only it was never just a dream but rather a long term strategic life goal towards which I worked consciously and subconsciously thru vision boards, strategic networking, mantras, affirmations and a whole lot of action by putting in some hard work.
I encourage every woman to do what she fears the most, go against what the world tells her she "can't do" and learn how to listen to and trust her own intuition, as I've learned thats where the magic is. Listening to that inner voice and daring to follow it is the only way to get on the right path in life, I believe to meet a good mate.
When I met my husband in Hollywood, I was super focused on my music career and turned down many of his initial requests of "meeting up over a cup of coffee" as I had just sang background vocals for Stevie Wonder, my then future husbands boss which made him a bit impressed. My vision board glued on artist, indeed.
Had I not been furiously working towards my music dream, we wouldn't have met I believe as after the fact, we realized we had a few people in common but even after 6 years in L.A, we had never crossed paths before.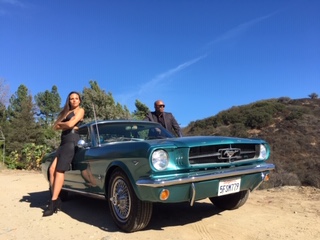 The night we met in person, as we prior to that night only had emailed and spoken regarding a singing contest he was producing, I was performing in Hollywood singing with Sleepy Brown, best known as the 3rd member of Outkast, another group I had on a poster at my wall as a kid.
When we locked eyes and I realized the man I had rejected for months was a handsome gentleman who's energy was soothing, I felt blinded by my own tunnel vision for a music career. However I later learned that because I had been hard to get, I was now extra valued and that felt good to know that me focusing on my dream made the attraction stronger rather me looking for a man, and perhaps not attracting him at all from being too available, old school rules are golden. Touche as one of my songs is named just that, Old School Love.
Having a Jamaican husband made the move and business endeavor in the Caribbean so much easier, but then again, for a Jamaican man to find a woman who wants to live on a island and run a business, care for 3 kids and have ambition to also take her of herself by still pursuing her own dream, is a making a mans life so much easier too, I must add.
Many women plan to do career and then have children, our connection was just so strong that we decided to let things happen and they did; 3 boys with 3 years apart, and don't ask me for a girl lol.
I'm sharing all of this because if anyone can be inspired, my job is done and I've payed it forward. Don't let your current situation limit you, you can go as far as the imagination you have for the movie called your life. Write it down, make a visual reference board, figure out where the funding should come from, cast it and produce it like you can't loose."
Did you enjoy this article and find it helpful? Why not share it with your social media network below?