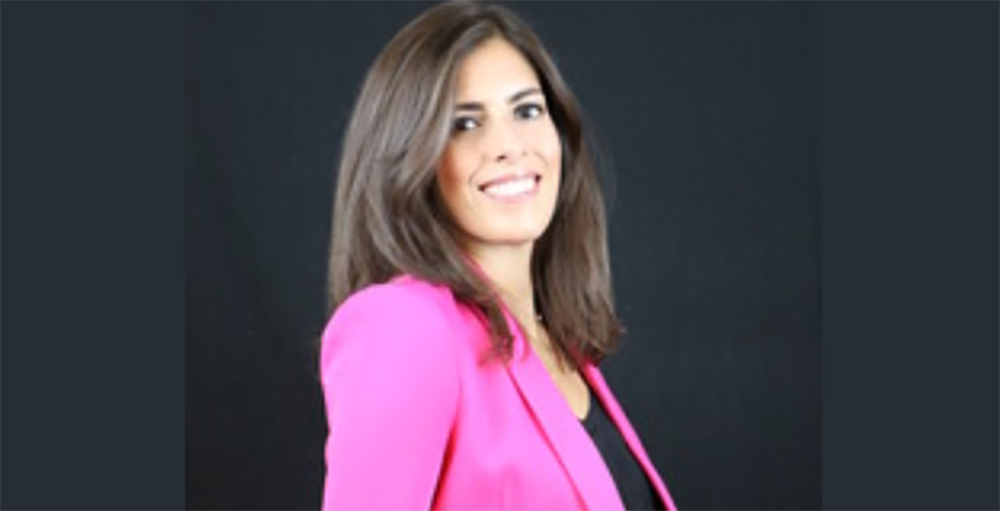 Christina Macfarlane: From CNN to the most important competitions in the world
Christina is definitely one of the icons of sports journalism in the world. She realised her dream when she was entrusted with the moderation of the Rugby World Cup, Winter Olympics, Summer Olympics, Champions League, Six Nations, but she feels that there is still a long way to go. In her interview for Global Woman, she confesses that indeed, the clue to becoming a journalist started exactly from her passion for sports. Her success in a male-dominated sector reveals how she gained self-confidence, becoming one of the best. We could not leave without mentioning the moment when she was banned from asking NBA players about the National Basketball Association's encounter with China. In addition to what we saw on television, Christina reveals how she felt in those moments. As a true professional, Christina shares with us some tips for young journalists. Let's follow together the story of a woman who is used to being on the other side of the "microphone".
Christina, you are usually used to asking the questions, so how does it feel when you are on the other side and the questions are asked for you to answer?
Slightly uncomfortable! But a surprisingly salutary experience. It's good to take a pause and remember what it feels like to be the interviewee every now and then.
How did your path to journalism start?
Quite by chance…I inadvertently stumbled into it (aged 23) having just completed my degree in English. I was offered an exciting opportunity as a TV Production Assistant travelling the world with the PGA and European Tour, helping produce live golf.
I had two immediate challenges to overcome: I didn't really follow golf, and I had never worked in TV! So it was that baptism of fire that gave me the courage and confidence to continue in this vein, seizing opportunities, overcoming challenges, for my entire career to date.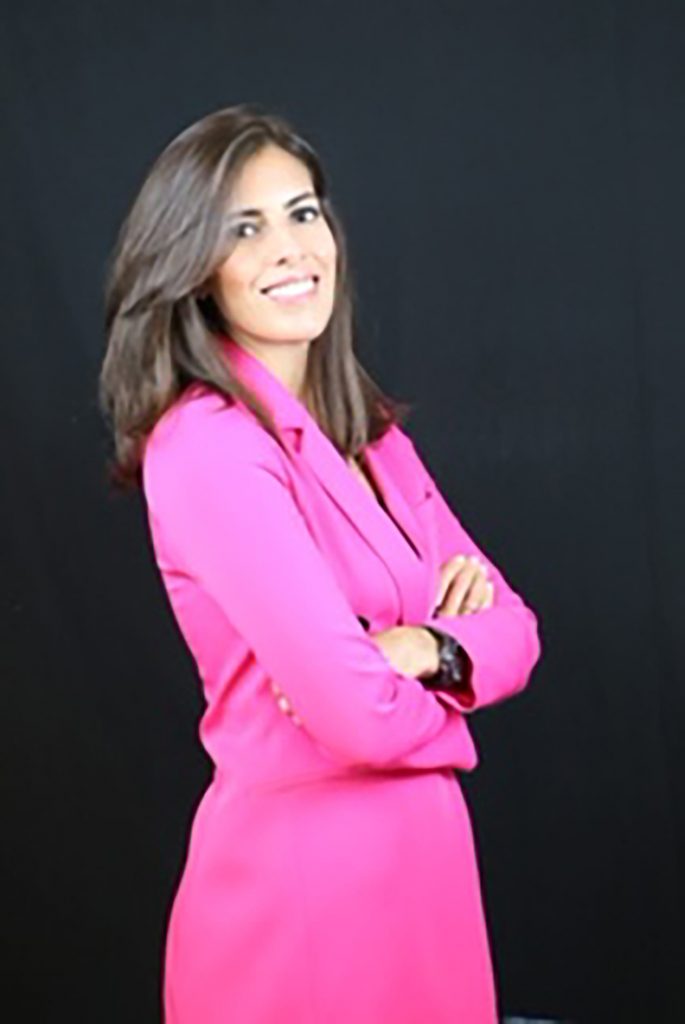 Do you have any childhood memories related to what inspired your passion for journalism?
My interest was initially sparked bya fewdoyennes of the foreign correspondent world. Kate Adie, the BBC war correspondent, Christiane Amanpour– a mega-icon with whom I am now unbelievably lucky to share an office, and the late, great, indomitable Marie Colvin of the Sunday Times.
But to be completely honest, it wasn't journalismbut sports that drew me in. Growing up, I played pretty much every sport going and was desperate to become a professional athlete. I came close with rowing after joining the Welsh National Team during my university years, but eventually I was drawn to sports journalism. My goal was to cover the Olympics one day (an ambition I achieved at the Rio Games in 2016)
What do you remember from your early years of sports journalism? How difficult were they and what were the first barriers that you encountered?
At the start of my career there were a small (and growing) number of women in the industry and even fewer women of color. This did give me pause for thought. Did I really want to join an enter an industry that was so male dominated? However eventually I found pockets of inspiration in peoplelikeKate Abdo, who was presenting CNN World Sport when I arrived as an intern. She was sincere, encouraging and super talented (still is). It makes such a difference when women support women in the workplace – especially in those early years.
That aside, my first few years were a crash-course in learning how the industry worked, acquiring the right skills and qualifications, taking risks and then most importantly – convincing the right people to take me seriously. I enjoyed the challenge, but for most of it I suffered severe anxiety. I realised pretty early on that if I didn't suppress that, it would derail everything – my first live shot, my first anchored show, my first presenter gig – so I learned to outmanoeuvre it.
Sport is often seen as a male-dominated field. How challenging has it been for you to master it and become an esteemed journalist?
Sports remains a male-dominated field, but increasingly women are finding their way. I think there are nearly three times as many women in sports media today than when I started. My experience has been overwhelmingly positive, but that's not to say that there weren't some challenges early on. I've never really fit in to the 'lads culture' and if you couldn't keep up you usually became a target.
The way I've been able to succeed is to cut-out the background noise and focus on what I believe to be "the story". The thing worth pursuing, the people worth talking to, the words that will make a difference. It takes time, but eventually you learn to trust your instincts.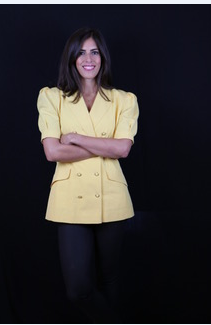 Can you share with us the emotions you have experienced in some of the most important sporting events such as the Rugby World Cup, Winter Olympics, Summer Olympics, Champions League, Six Nations?
The Rio Olympics in 2016 was a big one. As previously mentioned, my long-time goal was to make it to the Olympics. I was pretty early on in my anchoring career when CNN asked me to go, so it felt like getting a call-up to the national team. What followed was an intense, exhilarating, exhausting 5 weeks,yet one of the most treasured memories of my career. For me, thereis no greater experience than covering the major events – Olympics, World Cups, Grand slams or Majors. Each has a time and place in history and your duty is to convey the action, the emotion and the magnitude of the moment as best you can.
Among all the interviews and famous athletes you have met, who has impressed you most and why?
That's easy: SiyaKolisi, South Africa's Rugby captain. I met Siya a year before the Rugby World Cup in Japan. A few months earlier he had been appointed the Spingboks' first black captain in 127 years which, for obvious reasons, was a huge deal in a country still struggling to come to terms with its apartheid past. We'd flown out to Cape Town in the hope of interviewing him, but the SA Rugby team were keeping him so tightly guarded it took me a week to track him down. When we finally spoke, I was blown away by his story and his personality. Born into poverty in a Township in Port Elizabeth with no shoes and little food, he understood the magnitude of captaining a team who at one time in history, were whites-only. Watching him tread the delicate line of racial unity, while bringing the nation together on his way to winning the 2019 Rugby World Cup with South Africa, was one of the greatest sporting moments I've ever witnessed.
We all remember when a year ago, you were banned from asking NBA players about the National Basketball Association's encounter with China. How did you feel at that moment and what were the reactions you received afterwards?
In the moment I was feeling pretty irritated. That week the NBA-China controversy over the Houston Rocket's General Manager's tweet in support of Hong Kong's pro-democracy supporters, was all anyone was talking about. But during the Rocket's press-conference my questions kept getting deflected, then overlooked. By the time Russell Westbrook and James Harden came out for press I was ready, so when the Rocket's press-officer tried to shut down my question, I pushed-back. I'm glad I did. Too often sports journalists are told to "stick to basketball" or "stick to football" etc when in reality, sports encompasses much more than that. Sports men and women wield phenomenal influence in social and political spheres – as we've witnessed this year with the 'Black Lives Matter' movement – and should permitted to speak on these topics when appropriate.
After years of a successful career with CNN, do you think you have reached your peak in the profession?
No! I'm surrounded by CNN journalists who remind me every day, through their own success and all-round excellence, that there is still a way to go. It's not reaching the peak but striving for the peak that keeps me motivated. Otherwise what it the point? Complacency is not an option.
Have you ever considered yourself in another field, if you were not a journalist, what would be your profession today?
Not in a different field, but I do see my current role evolving. I've always loved sports but in recent years I have made a move into news anchoring. Perhaps it's the result of working for a news network for nearly a decade, or maybe because that's where I saw myself at the start of my career, but I've always known that working in news would be my next step.Certainly after the earth-shattering events of Brexit, the 2016 US Presidential elections and now Coronavirus, there feels no more important time to be working in news and trying to make sense of it all.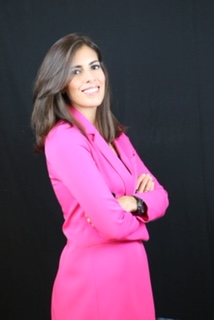 When you "undress" the journalist costume, how is your life and how do you choose to spend your free time?
My husband and I were very lucky to move from a tiny flat in London to a house last year before the coronavirus pandemic hit and we all went into lockdown, so this year a vast majority of time has been spent on home renovation.We're both journalists, so at the start of lockdown we setup a home studio and learnt to work around each other juggling liveshots and interviews! Beyond that, we're fitness fanatics, so part of the week is usually spent working-out or going on long runs (separately, we're too competitive together) reading and learning to cook properly. But not bake; I suck at baking.
Apart from your job, how connected are you to sports?
One of the perks of my job is getting to watch quite a bit of live sport – what I miss is being able to play as much as I used to due to my working hours. However, I still keep active when I can playing netball once a week; and tennis.
Do you have any advice for all young female journalists? What should they do to reach the top?
Arm yourself with the production skills, legal knowledge and (if possible) languages to put you ahead in the industry. This can be done independently or as part of the job, but will undoubtedly require you to work extra hours. Be on the lookout for opportunities to advance your skills or make a name for yourself. Sometimes that means taking risks…but you'll be amazed of what you can achieve once you try. I think a lot of the time women believe "its not my place" or "I'm not qualified enough", when in reality they are just delaying their advancement by another year or two. A good rule of thumb is: if an opportunity makes you feel nervous, then dive in! It's probably worth doing.
Did you enjoy this article and find it helpful? Why not share it with your social media network below?