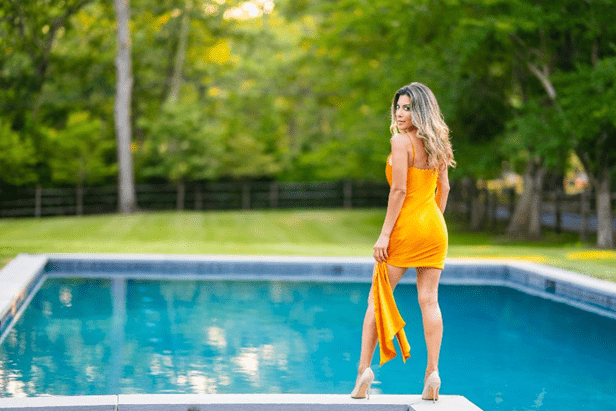 Kavita Channé: How I Raised the Provençal Tradition to a New Standard—Introducing Channé
---
Kavita has founded her own wine brand and knows that although skills like multitasking are essential, they can get in the way of running a business when the prudence of compassion towards yourself is missing. She visited the South of France and was captivated by the Provencal tradition.
Although it had the tradition, Kavita could not find the standard of rosé she desired and so decided she would return to France with a choice winemaker where she initiated the creation of a wine that represented the best of the tradition. To bring her vision to life, Kavita partnered with a family-owned vineyard and worked closely with a seasoned winemaker in Provence.
She had a certainty that others would also enjoy the wine as thoroughly as she did. This remains true as her success has proven today.
Being a parent has also taught Kavita the skill of acceptance, knowing how to enjoy the smaller gifts of life. This has created a newly patient determination in her to lead by example, especially in an environment where women represent a minority due to "historical and societal factors." Kavita is determined to engender equality and empowerment for women and men and believes that only an active mindset can tackle the issue.
Frederick the Hamptons Frog, her debut children's book, was published and has been distributed for at least 2 years. She did not know that she was going to base her best-seller on Frederick the Frog but found an illustrator from Italy who was more than able to assist her in making the work come to life. She created what she calls a launch team of friends, family, librarians, teachers, and enthusiasts to read and review her work in progress.
Her own successful ventures have led to non-profit-related partnerships including charities such as Veterinarians International. She also supports 211 Broward who provide assistance to mental health support networks.
She misses her family more than any other thing and when visiting them in London she feels her accent—British and hidden—cropping up. Among the most inspirational and strong characters as role models in fiction, she named Wonder Woman and She-Ra. Read more to find out how Channé has a visionary leader with its future in mind, a leader who knows just how important it can be to focus on company standards, innovation and achieving goals.
Kavita finds that sharing her story, in this interview and through Global Woman Club, has been an inspired journey at every turn on the way. Read Kavita Channé's background story and be inspired.
---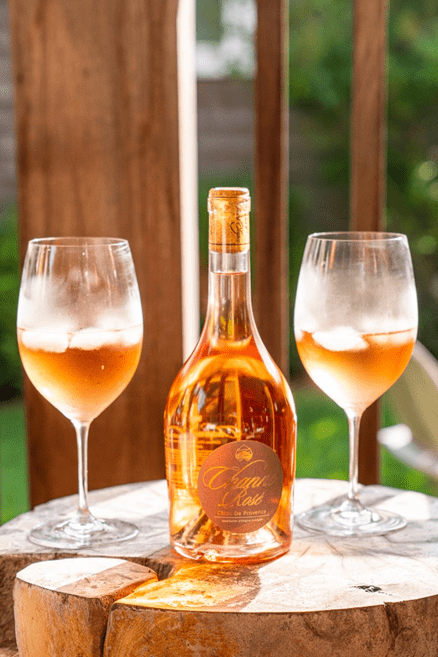 I believe that my success can serve as an inspiration for other women to take a leap of faith and pursue their own dreams.

—Kavita Channé
You have many roles and fulfil them all—what is your secret to multitasking and do you think it is an essential quality for entrepreneurs today?
I think the important thing to remember about multitasking is that no matter how great you believe you are at it—you won't do anything as well as you would if you focused on one thing at a time. However, in this day and age, we often have to multitask, especially when you are a parent in addition to running a business.
So, for myself as an entrepreneur and mother, the key is to have the awareness that I may not do everything to the best of my ability. However, I just have to do the best I can in those moments and not be so hard on myself. For example, if I am on the treadmill and doing work on my phone at the same time, I have to accept and understand that I would get a better workout if I were not simultaneously working on my phone… and vice versa.
And if the pros outweigh the cons, then I go for it!
Additionally, I try to stay as organized as I can and I am grateful to have a team around me that supports and understands the goal at hand and helps execute, which is key for all entrepreneurs.
Can you tell us about your career as a wine-preneur: What motivated the inception of your flagship Channé Rosé and how has Sip Channé represented the Provençal tradition?
For me, it was the experience of visiting the beautiful South of France that motivated the inception of our flagship Channé Rosé. The Provence region is the oldest wine growing region in France and specializes in making some of the best rosé in the world.
This magical place invoked a sense of adventure, romance, happiness, and excitement within me that I wanted to recreate back home in the US. When I returned, I couldn't find the quality that I was looking for, so I went back to France and met with many different winemakers to find the right flavor profile to create a wine that represented the Provençal tradition.
Funny enough, it wasn't something that I knew I was going to do prior, but it was something that I wanted to enjoy myself, and it didn't exist. I knew that others would also love it as much as I do!
Our wine is a true coastal wine with a gorgeous and premium South of France flavor profile made up of Grenache, Cinsault and Mourvèdre and is very dry. I like to drink it with ice in it, like they do in France, which is called a "piscine." You can have it in a fancy glass or a water cup, whatever you want.
That is the way they do it in France and I wanted to bring that here. Whether you want to be fancy or casual, the point is to enjoy the wine.
What has parenting as a single mother taught you through the years?
This may sound cliché… to do your best and forget the rest.
I used to be so hard on myself and now I just realize that as long as we are all happy and healthy—we are winning.! And the wins in life are not in a "thing" or a certain accomplishment… but in the days… the moments… the experiences… the people in our families and the ones we meet along the way!
Life is meant to be enjoyed and doesn't have to be so rigid and serious. Nourish that inner child in you. I never want to grow up! Literally, stop and smell the roses… or, in this case, the rosé!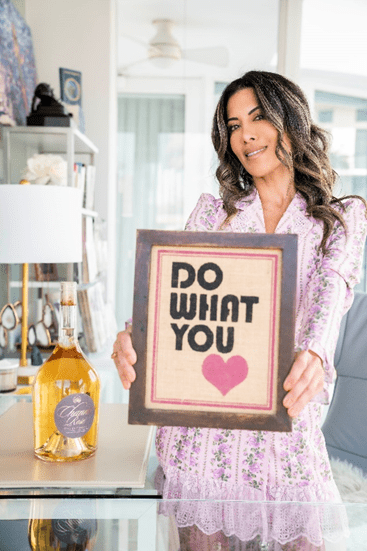 Why do you think women are a minority in the media industry and how do you address this on your mission?
Women are indeed a minority in many industries, including the media. I believe this is due to a number of historical and societal factors that have created barriers for women to enter and succeed in these fields. For much of history, women were not given the same opportunities or encouragement as men to pursue careers outside of the home.
This has led to a lack of representation and visibility for women in many industries, including media. However, we are making amazing progress.
Women are increasingly breaking down barriers and making strides in all areas of the workforce, including media. As someone who is committed to promoting gender equality and empowerment, I believe it's important to actively address this issue, leading by example.
This includes advocating for more opportunities for women in the media, promoting the work of female creators and leaders, and creating a supportive and inclusive environment for women in my own team and networks.
Ultimately, I believe that by working together and supporting each other, we can move mountains!
"Frederick the Hamptons Frog" was your debut children's book, released 2 years ago. Where did your debut book meet your expectations?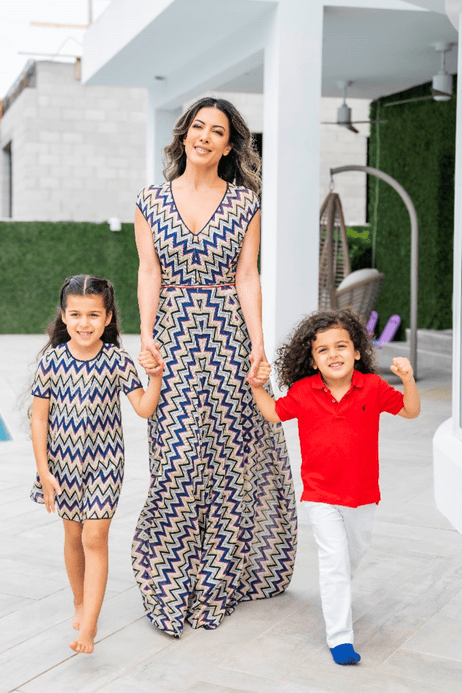 I had no idea that I was going to write a children's book about a frog.
In fact, I was initially working on a book about going through solo pregnancy but the deal with the publisher fell through, leaving me exhausted from the whole process. When I spent a summer in Long Island, I encountered a frog that was swimming in the pool and wouldn't leave. By the end of the summer, the frog had become our friend, and we named him Frederick.
When I returned home to Florida, I kept dreaming about him and decided to write his story. We made it rhyme and we found a beautiful illustrator from Italy to bring it to life. This process was unique and new to me because this was my first children's book.
I decided to self-publish because I didn't want to wait years for another publisher—I'm too impatient and wanted to get the book out as soon as possible. We created a launch team made up of friends, family, librarians, teachers and book lovers who read and reviewed the book… and if they liked the book, they were encouraged to share it. Luckily, they all did, and we became #3 on Amazon's Best Seller list in our first week, which was very rewarding!
We're now almost finished with the second book's illustrations and then we plan to start the third. Who knows? Maybe we will make it a movie and collaborate with Disney!
From involvement with the American Red Cross, Veterinarians International, American Heart Association, and other non-profits, what can you tell us about supporting a righteous cause? Were there any unexpected positives?
I am passionate about partnering with non-profits and bringing awareness to their cause. Donating my time, money, and effort is just the beginning.
What I find most rewarding is actually seeing firsthand what these organizations are doing and where the money is going. For example, I was able to work with Veterinarians International (VI) and witnessed the passion of my friend Scarlet Magda, who is a veterinarian and superstar in what she does.
Together, we traveled to Africa to see the organization's work in action. Instead of bringing in veterinarians from around the world to work with the animals in Kenya, VI is empowering the local Kenyans to become veterinarians and become the experts in their community. This is just one example of how non-profits can make a significant impact by starting within the community.
Another non-profit that I support is 211 Broward, where I sit on the board and emcee their galas. This organization connects people in need with the resources they require from emergency services to mental health support. It is essential to have such services available, especially in times of crisis, and I am proud to support such an impactful organization.
Through my involvement with these and other non-profits, I have found unexpected positives. I have met incredible people who share my passion for making a difference and learned about the various ways we can help improve the world around us.
I have also gained a deeper understanding of the impact that my support can have on the organizations and the people they serve.
What do you miss most about London and have you ever found your British/Indian roots resurfacing?
I miss my family the most. I have many family members on both my mother's and father's side in the UK, so I do feel a strong connection. When I'm in London, I feel those roots resurfacing, especially my former British accent—which may make an appearance after a few glasses of wine! I just love the food, the history, the diversity, and the traditions which all remind me of my upbringing and where I come from.
It's a wonderful feeling to be able to connect with that part of my identity and it's something that I cherish whenever I visit London.
Who has been a fictional role model in your life and why?
When it comes to fictional role models, I have always admired Wonder Woman, She-Ra… characters like that. Wonder Woman taught me that with a good heart, I can find the strength to battle through any challenge. She inspired me to never doubt how powerful I can be and how important it is to fight for what is right.
On the other hand, She-Ra taught me the importance of letting go of control and trusting other people. She showed me that building a healthy, happy life involves teamwork and collaboration, and that we are all stronger together.
Both of these characters have had a positive impact on my life, and I believe that it's important for young girls to see stronger, empowered female characters in popular culture and real life.
What is your priority target for the next 5 years? How will you achieve it?
My main priority for the next 5 years is to continue growing my wine business while balancing my family commitments. Over the past year, we have seen significant growth, expanding to seven states and tripling our inventory.
To achieve our goals, we are exploring new opportunities to expand our brand into international markets, including London.
While we are currently working on some exciting projects, I prefer to keep the details private until deals are finalized. However, I am confident that with a dedicated team and a strong focus on quality and innovation, we will achieve our targets and continue to thrive in the wine industry.
How did you hear about Global Woman Club and how does your journey represent what GWC is all about?
I first heard about Global Woman Club through a friend in the business. When I learned about what Mirela Sula does to inspire women around the globe and to share their stories, I was blown away. The different platforms and spaces that are part of Global Woman Club, such as the podcast and magazine, are a testament to the organization's dedication to empowering women.
I greatly admire the work that GWC do because as women, we have many things in common and can learn from each other and inspire each other in different aspects of our lives.
My journey represents what GWC is all about because I believe that by sharing our stories and experiences, we can help other women who may be going through similar challenges. I have faced my own obstacles and have overcome them with determination and perseverance.
I believe that my success can serve as an inspiration for other women to take a leap of faith and pursue their own dreams. I know that this is exactly what Global Woman Club is doing for women around the world, and I am proud to be a part of it.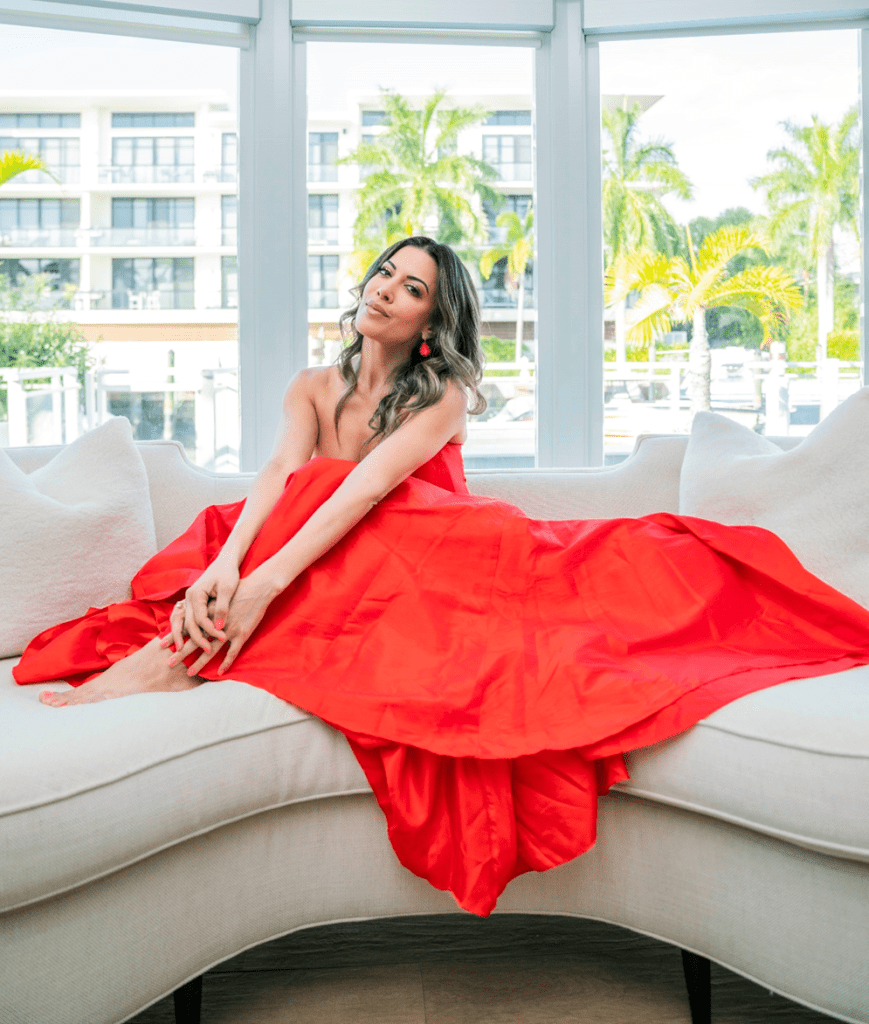 Did you enjoy this article and find it helpful? Why not share it with your social media network below?