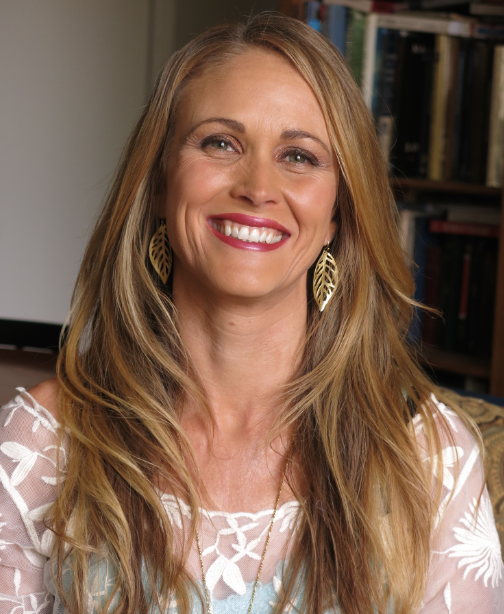 Kaia Alexander- Surfing the waves of Opportunity
Kaia Alexander
Surfing the waves of Opportunity
By Fati Gorezi
Kaia Alexander (also known as K. Hollan Van Zandt) is a celebrated Author and teacher whose novel, "Written in the Ashes", chronicles the events that led up to the burning of the Great Library of Alexandria, Egypt, as well as the life of the first female mathematician/scientist, Hypatia. Kaia's spiritual journey began at age 14 when she founded the youth division of the 'Humane Society of the United States'. She went on to teach yoga internationally for over a decade. At Antioch University she focused on the history of ancient Goddess traditions and contemporary feminism. During her career she has worked with thought leaders and celebrities including Deepak Chopra, Ashley Judd, Jamie Lee Curtis, and Garry Shandling. Her beloved writing mentor is bestselling novelist/humorist, Tom Robbins.
[rml_read_more]
Who is Kaia Alexander in every-day life? What is your business and your work today?
I'm the founder of a new global online women's leadership training platform that I'm currently designing called "Chalice Co". It's my core belief in life that if every woman on the planet chose one cause from her heart to champion, and received leadership training, we will, together, save the world. Whether your cause is in your local community championing illiteracy, or advocating for green energy, saving endangered species, the world needs women leaders. We're seeing this new uprising of female voices, and it's very exciting, but it's important that the movement takes a strong positive direction, and not be pulled down by excessive lingering in criticism. This is why my work is leadership based, which is essentially spiritual. We need our dreams, our spiritual direction now for our children, and to heal Mother Earth.
I'm also a screenwriter and novelist. My award-winning novel, 'Written in the Ashes', is about the events that led up to the burning of the Great Library of Alexandria, Egypt, and the life and tragic death of Hypatia of Alexandria, the first female mathematician/scientist. What's very exciting is a production team in Hollywood is now shopping the novel for a TV series. Keep your fingers crossed for us. The world needs more stories of strong, admirable women and women of colour on screen. Little girls need to see themselves represented in the media!
I live in California, where I was born and raised, so on a good day here I wake up around 5am, drink tea, do some yoga and play my guitar, and then I strap my surfboard on my car and get my son, Atticus, off to kindergarten. After some fun wave time, I'll head in for a delicious avacado and cheese omelette at the cafe across the beach and log into the wifi and either write, take meetings or do admin (Admin is always more endurable with an ocean view.) It's a pretty unbeatable lifestyle (With room for a husband in case you know anybody!)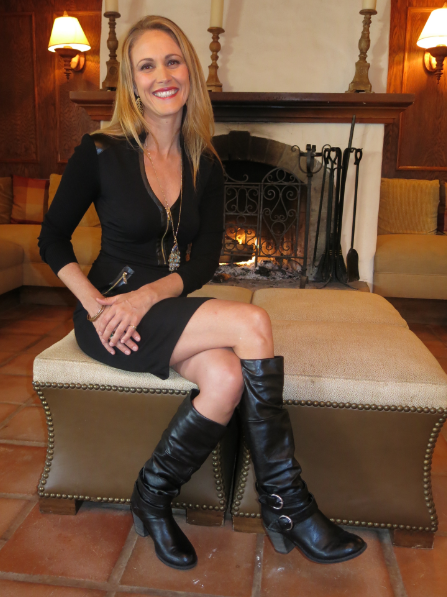 During your career you have worked with thought leaders and celebrities – how can you describe your experience with them?
I've been very blessed to work with many genuises, including Ashley Judd, Garry Shandling, Jamie Lee Curtis, Dr. John Lilly, Timothy Leary, Brendon Burchard, John and Ocean Robbins, and my writing mentor Tom Robbins.
What all these exemplary individuals have (and had) in common is a strong commitment to their own work, and to use their talents. Garry was hilarious every minute. He was constantly trying new material from the moment he woke up in the morning. Could you imagine what your life would be like if you lived your talents and your passions from the instant you woke up in the morning until you put your head down on the pillow at night? It's an invigorating energy to be around, and it makes you want to strive to be better in every way. Everyone has their humanity, their challenges, and their quirky family members, I'll tell you that! When you stay curious, you stay connected to life. It's a powerful energy to employ, and the most successful people I've met are constantly curious.
Can you tell us more about your documentary film?
"CHALICE: Women Leaders Rise", is a documentary feature film about the women who were written out of the history books, going all the way back to the global Goddess traditions. So many women have made immense contributions to history. Did you know the first author in the world was a woman? Her name was Enheduanna, and she lived in Ancient Sumer, thousands of years before the pyramids were built, writing hymns to her goddess, Inanna. In fact, some scholars think that both Homer's epics and certain Bible books drew from her work!
The film also goes into depth about modern women leaders with fascinating perspectives and solutions to the challenges we all face. NASA astronaut, Yvonne Cagle, told me in our interview that her best advice to women is to get out there and "Drive it like you stole it!" I've interviewed a female Rabbi, women entrepreneurs, yogis, moms, activists, children, and even two girls who were raised by a sex worker in Mumbai. My goal was to make a film that is intersectional and multi-ethnic.
The film will be released online for global viewers at no cost to view, and we will have forums for discussion. I believe it's very important to get these ideas seen and shared now more than ever.
We're currently in production, and fundraising for the film completion with our fiscal sponsor, 'Partnerships for Change'. Our budget is slim at under a million dollars, and donations are fully tax deductible. You can see the film trailer at http://thisiskaia.com/chalicemovietrailer/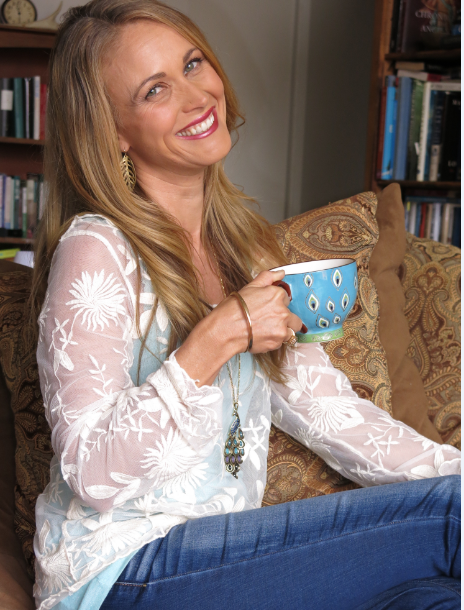 What are the most inspiring things in life for you?
Marzipan, surfing, drinking wine with my girlfriends, watching 'Peaky Blinders' and the excitement of an occasional hot date! But seriously, I'm reading Nelson Mandela's memoir at the moment, and I highly recommend it. I pretty much exclusively read memoirs. My oxygen is the life wisdom and humour that people find in their challenges. Malala's memoir was extraordinary; I'd love to interview her.
From your own life experiences, what advice you would give to our readers?
These three tips come from surfing. I always apply what I learn out in the waves in my life, because nature is the great teacher, and our most beautiful guide in this often confusing and mysterious world.
1.Watch
The conditions are always changing. Today isn't like yesterday. How is it different? What do you notice? Has the current shifted? Is the wind changing direction? Where is the tide? You want to watch your life, your mind, your industry, your heart with the enthusiastic eyes of a surfer, looking for the best opportunity for yourself to excel and thrive and prosper.
2.Position
Because your business and your life and family are always in flux, your position is always changing. You want to make sure you decide where to position yourself- don't let conditions decide for you. Once you've watched, you'll see the most advantageous place to put yourself, so position yourself there, then reposition yourself. Make time to exercise, eat well, see your friends, and do the things that keep you optimal. That's all part of positioning. And in your Company or in the office, look for those opportunities to position your ideas, your strategies, your plans.
3.Decide
You might think the third step is to catch the wave. Not quite yet! First you have to DECIDE to catch the wave. Circle around, get in position, be ready. Then when the wave comes, you make your decision and paddle for it. After that, the ride is the fun part! And it's easy. And if you fall, you just get up and paddle out again. Falling joyfully is a new game for me, because if you can fall joyfully, you can also fail without any concern and just get up and keep going in the direction of your passion. Drive it like you stole it!
Did you enjoy this article and find it helpful? Why not share it with your social media network below?