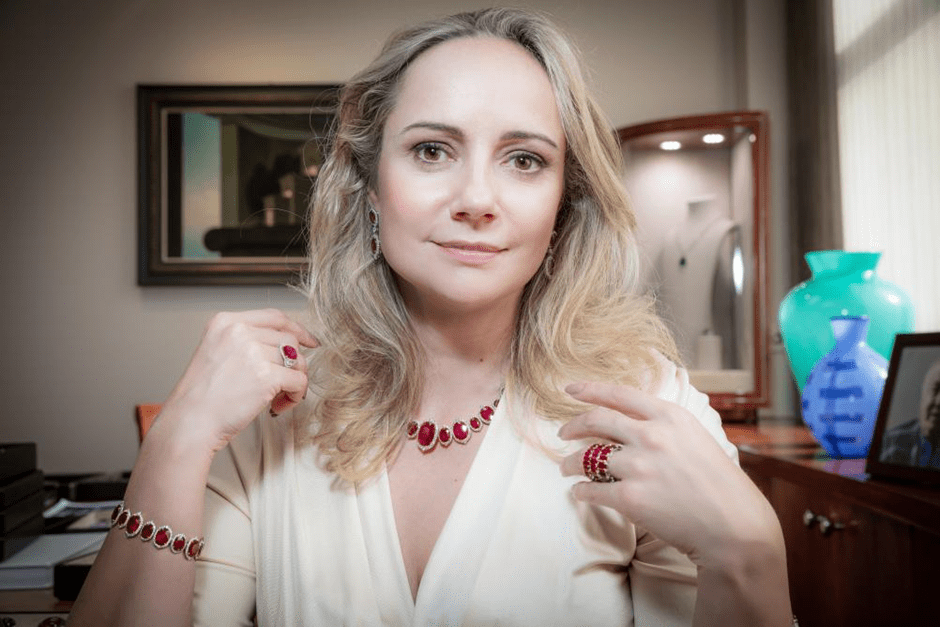 Julia Castelli: From Queen of Diamonds to Queen of Hearts
---
Sparkling Success: How she Became a True Leader in the Luxury Industry and an Inspiration to Women Worldwide
Julia Castelli, a leading expert in the high jewellery and ultra-luxury industries, is a true inspiration to women worldwide. Julia has become an award-winning Entrepreneur, Life and Business Coach and Rapid Transformational Therapist. Born with a passion for beauty and creativity, Julia's career trajectory took an unexpected turn when she was redirected from her plan to work in a bank and instead began working in the jewellery and luxury industries.
Through perseverance, hard work, and a willingness to take risks, Julia has become a successful entrepreneur and coach. Her story is a testament to the power of self-belief, determination, and a love for what you do.
Julia's experiences have taught her to face obstacles head-on, no matter how difficult they may seem. Her journey has taken her across the world, and she has faced many challenges, including working multiple jobs simultaneously, trusting untrustworthy people, and experiencing stress, anxiety, and depression.
Despite these challenges, Julia has emerged stronger and more grounded, and she now dedicates her time to inspiring and empowering other women to overcome their fears and obstacles. With her unique perspective and inspiring story, Julia is a true leader in the luxury industry and an invaluable asset to women seeking to succeed in their own careers.
---
What led you to specialise in the high-end jewellery and ultra-luxury industries?
Destiny. The plan was to work in a bank, as I have a Master's Degree in Economics. Back then, the only respectable profession for a woman that I could imagine was working in an office, possibly in a bank. But the universe had better plans for me.
I am so grateful for that redirection, as I am not an office-bound person. My creative self was craving people and beauty. Once I started working in the jewellery and luxury industries, the next jobs got better and bigger. And honestly, I fell in love. This kind of love is forever.
What are some of the most significant obstacles you have faced throughout your career, and how have you surmounted them?
I have faced multiple obstacles:
Moving alone to the other side of the world without knowing when I am going to see my family (I had no working visa at the start of my USA adventure).
Working too much—sometimes three jobs at the same time—and no weekends off.
Trusting people and them working out to be untrustworthy.
Being let go from jobs when bosses thought I was making too much money.
Experiencing jealousy and backstabbing, client-stealing from colleagues and companies in general.
Stress, anxiety, depression, and divorce.
I have experienced a lot of obstacles, but I overcame them all. They made me who I am today, they were my teachers, they made me stronger and wiser. Those harsher challenges also made me more grounded. I am still experiencing them, sometimes on a daily basis. But now my attitude towards them has changed. Challenges or mistakes do not make who I am.
I am comfortable knowing that no matter what happens, I have my inner strength and a strong belief in my phenomenal coping skills. I now have the privilege to teach other women how to overcome the fear and obstacles and how to come out on the other side, where your inner diamond shows you the way.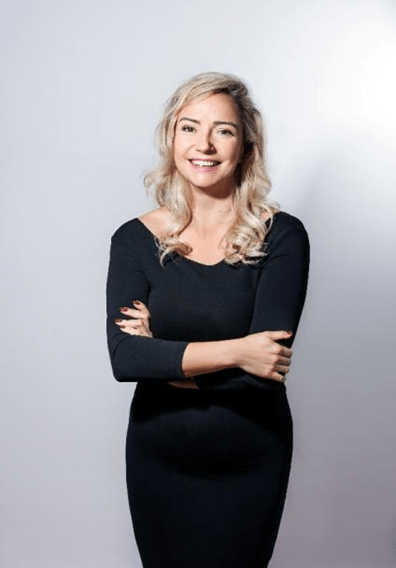 Can you share a specific project or client that has left a lasting impression on you?
My clients are my real gems. Each client is very special to me. I work with private clients and luxury brands. Sourcing a very special 10-Carat Pink Diamond is one of my memorable and favourite projects. My client gave it as a gift to his beloved wife for the birth of his long-awaited daughter.
It took me eight months to find the right one. It was very rewarding to see the sparkle of that extremely rare diamond in my client's eyes. Then I also loved hunting the world for two identical 20-carat diamonds for earrings that needed bespoke creation. It was my pride to find two matching 20 carat D Flawless diamonds in less than two weeks. I had been called a "Magician" and a "Fairy" by some clients, Queen of Diamonds, Sherlock Holmes of Diamonds and a Diamond Huntress. I proudly wear all of those crowns.
I also very much love working on big projects with jewellery and luxury brands. I usually advise brands on UHNW client development and curate very special experiences for the clients. My clients get to sparkle at the Cannes and Venice Film Festivals and on many other red carpets. And I get to do that too! Someone needs to be doing those kinds of jobs too!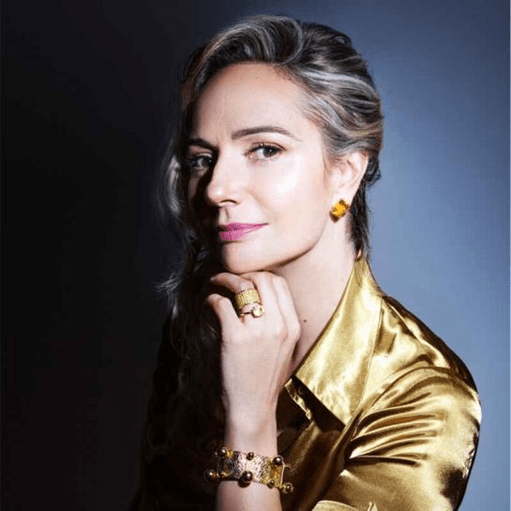 How do you keep up with the latest trends and advancements in the luxury industry?
After 22 years, I have a formula: I have created so many contacts and connections, and I have access to resources and networks. I also learn a lot from my clients, both private and brands. When they need something, I research it and find it. I also read professional and glossy magazines and attend jewellery and luxury events to stay up to date.
What advice would you give to women seeking to succeed in the luxury industry?
Be passionate about beauty, craftsmanship, think outside of the box, be creative, be knowledgeable, seek opportunities to get experience, learn, improve, and be noticed. You can make it on your own, but my biggest advice will be to look for a mentor or a coach who can speed up your journey.
How do you maintain a work-life balance, and what strategies have you found to be most effective?
I am a single mom of two amazing teenagers. My son is 15, and my daughter is almost 12. I taught them (together with their dad) to be independent, to be able to do a lot of things at home so they can help, but mainly so they are prepared for life.
I also have a few non-negotiables on my daily agenda: going to the gym, walking in nature, time with the family, time with a friend (even if it is just a text or a short call), spiritual practises, and reading.
As for work, I get it done when I know why. I think it is really important to spend time on what is important and not urgent instead of always working on the non-important and urgent. Once you strike this balance, you are on the right track to achieving your dreams and living a fulfilled life.
What are your thoughts on the current state and future of the luxury industry?
The luxury industry has always been characterised by exclusivity, craftsmanship, and high-quality products and experiences. In recent years, the industry has faced a variety of challenges and undergone significant transformations.
One major trend in the luxury industry is the growing influence of digital technology. Another important factor shaping the luxury industry is changing consumer behaviour.
Younger generations, such as millennials and Gen Z, are becoming increasingly important luxury consumers. These consumers value experiences, sustainability, and social responsibility. They are more likely to seek out brands that align with their values and are transparent in their practises.
This has led luxury brands to incorporate sustainability initiatives, ethical sourcing, and eco-friendly materials into their products and operations. The concept of luxury itself is also evolving. Luxury is no longer solely defined by price and exclusivity but increasingly by uniqueness, authenticity, and personalisation.
What differentiates you from others in your field?
If you ask the people who know me, they will start enumerating some fabulous qualities that I possess. But if you ask me, the reply is simple: There is no one like me. There is only one Julia Castelli in the world.
We are all so unique, just like the diamonds I source and sell. One is not like the other. And they are all absolutely gorgeous and precious. Just like us humans.
So, what is my unique selling point? I am Julia Castelli! I sparkle like no one else, and I love my diamonds like no one else does! And now I help women find and shine their inner diamond as well!
How have your experiences in coaching and mentoring aided you in your own career?
Immensely.
I have been interested in self-development for more than a decade. I have invested more than £100,000 on myself and this is on top of my university degree. This journey has helped me acquire numerous qualifications, knowledge, and confidence so I can coach other women and men.
I coach business skills, how to increase sales (as one of my specialities is high ticket sales) and life skills. I am now also a Certified Hypnotherapist and Rapid Transformational Therapist and I provide 360-degree success formula to my clients-healing from inside (working with my client's subconscious) and coaching your mind (working with their conscious mind).
What are some of your future goals and aspirations for your business and career?
I am at the legacy creation in my career. After achieving my own professional and material success, I am now focusing on public speaking, writing courses, coaching, and writing books. I am also dedicating time interviewing other successful women for my podcast "Show me Your Diamond."
With my own story I want to inspire women globally. We need more women in top positions, more women leaders, more women entrepreneurs and above all — happier and fulfilled women. As this is why we came into this world.
Stay tuned for the launch of my podcast Show me Your Diamond any day now!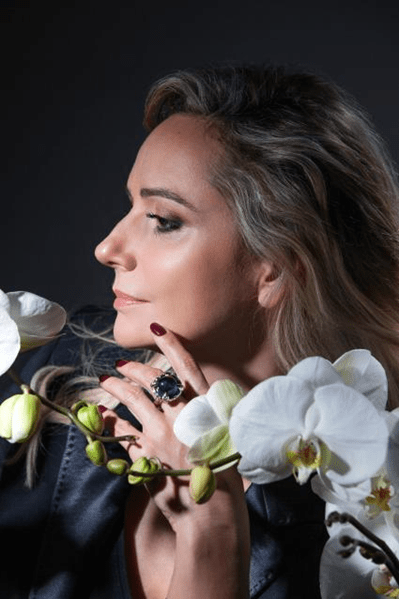 Explore more from the Queen of Diamonds
Did you enjoy this article and find it helpful? Why not share it with your social media network below?