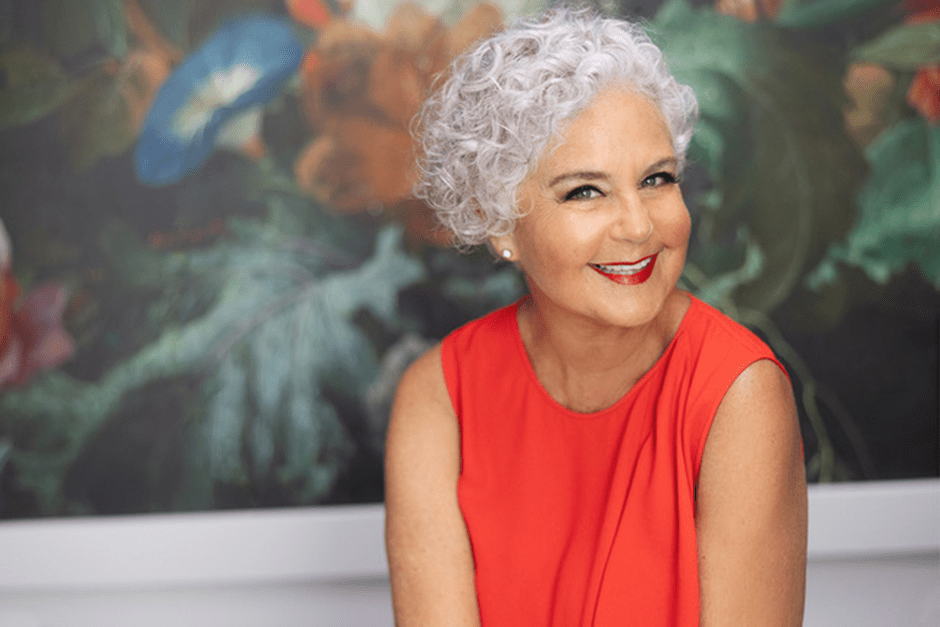 Judy 'J.' Winslow: How Blending My Business Principles Can Lead to Your Next Fortune
---
In this interview, a successful business leader shares insights on the key to being a valuable business, the connection between stress and underperformance, and the importance of alignment in achieving goals. She also discusses her unique recipe for success, which combines design thinking, innovation, and personal growth with solid business principles. Discover how she helps clients overcome stress while striving for their best performance and what books inspire her. Finally, learn why people struggle to build their brand at the beginning of their entrepreneurial journey and how to achieve alignment with key elements like mindset, mission, message, model, monetization, marketing, and magic.
---
"Success is a team sport. We don't usually generate 7+ figures on our own. Value your team, their knowledge, and contributions."

—Judy 'J.' Winslow
What is the key to a valuable business and how do you apply this on a 1-on-1 level?
One key is to listen and hear your consumers' needs and be a reliable source for fulfilling them. Listen for what they are not saying as well (i.e.: Apple/Tesla) so you can design items that they didn't even know they needed/wanted. These are also essential aspects of your brand.
When we're able to identify and define our values as leaders, the values the business stands for, and be clear how that matches the values of our clients, we are better able to speak to what our clients need and want. Not as a vehicle to sell per se, more as being a match for providing them with the solutions required for success.
Do you believe that there is a formula for tangible results?
In my experience, there is no one-size-fits-all approach to achieving tangible results. While there may be similarities in the methods used by successful individuals, it is important to recognize that every person has their own unique recipe for success. What I provide are bespoke solutions to my clients' challenges and vision.
It is much like the popular TV show Chopped, where contestants are given baskets of ingredients and each one creates a dish that is a reflection of their individual perspective and creativity. By understanding and embracing our individuality, we unlock our full potential and achieve tangible results that are truly our own. The process can yield results that were previously unseen and is such fun to uncover.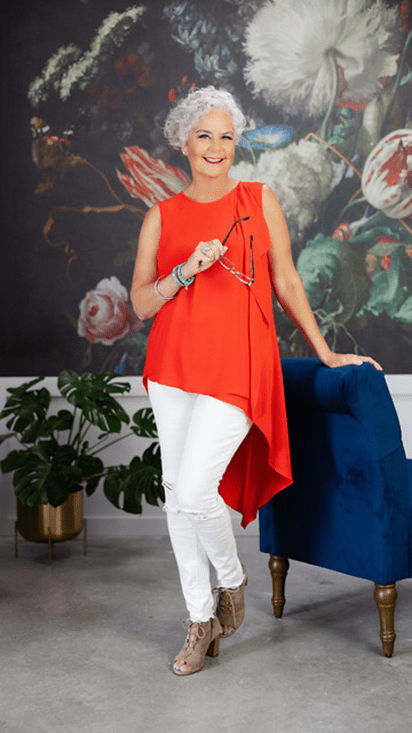 What has your experience working with 7-figure business leaders taught you in hindsight?
Four that are top of mind:
Success is a team sport. We don't often generate 7+ figures on our own. Set it and forget it is a myth. To be sustainable, you'll need to have some team, with their own expertise, and contributions.
It's not all about the money. Money is, of course, a necessary need and metric, but it's more than that. It's about the impact we create and who we become along the way. Continuous improvement is not only about the products but also about us as leaders as well. Every day we're affecting our company culture and clients through our decisions, products, and behavior. We 'speak' our values through our daily activities.
Leaders use curiosity. To learn, to design new products and offers, to overcome setbacks, to understand themselves and their team better, to understand their clients, and to always be learning. Curiosity is a key component to growing the business as well as designing a profitable exit. It may be your most cost-effective asset! Being curious will open doors, minds, and hearts – a very powerful tool to cultivate.
Business owners have such FAITH – my most recent book release is called 'Ignite Your Faith,' and while writing it, I realized how much absolute faith it takes to be a leader and entrepreneur. Utilizing the above is important but to begin your fuel is your Faith. That knowing feeling that you can and will create something special that will support humanity in some fashion. Stepping into an idea that is not yet visible takes bold, brave action while seeing it beyond start-up into 7, 8, or 9 figures takes a sustained tenacity that faith truly fuels. Staying faithful will nourish your path to success.
Where do you differentiate yourself most from your competition?
My own unique recipe combines design thinking, innovation, and personal growth with solid business principles.
My start in branding goes back to my days as a hands-on designer before I got involved in strategy work. Success by design is not only attainable but also a joy to 'cook up' new solutions to challenges that may not have been considered previously.
At this point in my journey, I have over 3 decades of experience in multiple verticals, from Fortune 100s to startups and everything in between. It's given me a unique perspective that is useful to my clients as we envision their next version of success. The world moves quickly so we revisit their KPIs and metrics frequently to stay on track or course correct as needed.
Can you tell us if there is a connection between stress and underperformance? How do you help clients overcome their stress while still striving for their best performance?
We all handle stress differently. Some will shut down and become limited by what seems insurmountable. Others will be spurred on to find solutions. The challenge is that the freeze response for some can really be a roadblock. We literally constrict how blood flows to our more imaginative 'circuits' to problem solve.
Together, we are better able to generate multiple solutions in a safe space which takes some of the energy away from the stress and strain. We can also forget our own greatness and talents when we are super stressed.
Having those who are already familiar with your fabulosity can be a helpful reminder to move beyond that state. Rather than 'gaming out' the doomsday scenarios, we can design better outcomes, using your innate superpowers. When we expect a lot of ourselves that alone can cause unwelcome stress that can be better channelled.
I learned quite early on that using an 'outsider' can be the biggest benefit to your work. I'm not as immersed in your industry as you are, so can suggest what can be considered wild ideas that can be adapted to your business. The drive-through window which is now ubiquitous was created for fast food service yet can now be found at banks, liquor stores, even flower shops.
It may be that you simply need to pause and do some self-care to mitigate and shift out of that space. Keeping ourselves well and healthy as leaders is imperative to performance.
Which recent books have you read that inspire you? Which one is your favourite, and what is its golden message?
There are so many books that inspire me! I work most often with The Success Principles by Jack Canfield, which is almost a bible to me for getting where we want to go. I'm also re-reading E² by Pam Grout in a book club format, which is a wonderful reminder/re-examination of how energy is always working, and we participate in its directives.
We are always working with energy which I know I can find myself pretending isn't true, but just like gravity, it's always dancing with us. Jack reminds us that E+R=O, the events may not be in our domain, but certainly the responses we generate are ours to own. Change your response, and you can shift the outcomes as well as your life story.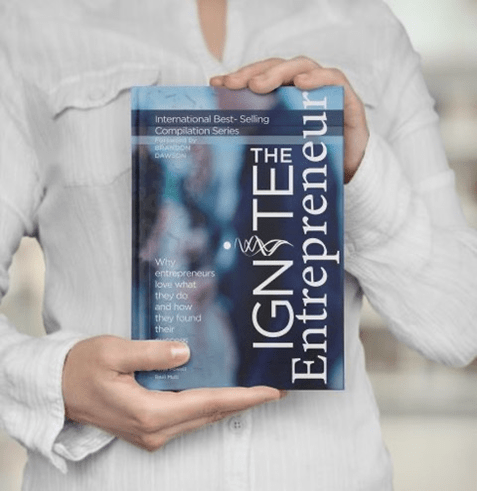 Why do you think people struggle to build their brand at the beginning of their entrepreneurial journey? What are they missing?
Many will worry about their logo and visuals, misunderstanding that your brand is a blend of your talents embodying multiple facets infused into solutions that your clientele will appreciate and resonate with. The focus can be on non-essentials and distract us. Start small, think big, and know it is all unfolding perfectly.
And of course, build a success team as mentioned above. Using my process called Your Sacred V.O.W.S.©, which easily shows us the direction and language, will facilitate your brand's expressions. I believe that your brand is your greatest opportunity for full self-expression as an adult. Finding that unique 'language' to do so may be a bit of a challenge, but once you become more fluent, so will the outcomes.
What does alignment mean to you, and how do you consistently achieve this with your clients?
As mentioned, becoming familiar with your own V.O.W.S.© can help keep you on track. You can also work within the 6 M's©, which will point the way as well.
Mindset
Mission
Message
Model
Monetization
Marketing
Plus, a bonus: Your Magic
Investigating each of the above will help to uncover your Recipe for Success.
What is your favourite strategy for goal setting, and do you have any personal and professional goals you must hit this year?
My BHAG for my world is to touch 1 million people. To make a difference large and small. Some is through my coach-sulting work, some through other means such as speaking and training. I've participated in a couple of best-selling books and continue to do outreach to show how the practice of positivity can give us a business and life we love.
I plan to become certified as a Canfield Trainer and will continue learning to assist my clients.
I'm excited to see what the future holds!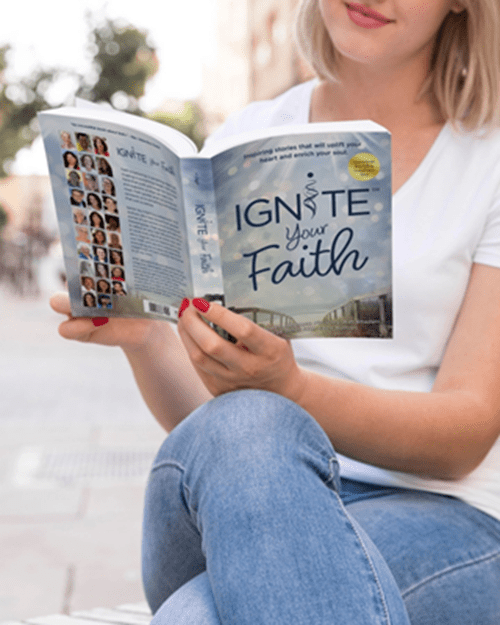 Did you enjoy this article and find it helpful? Why not share it with your social media network below?