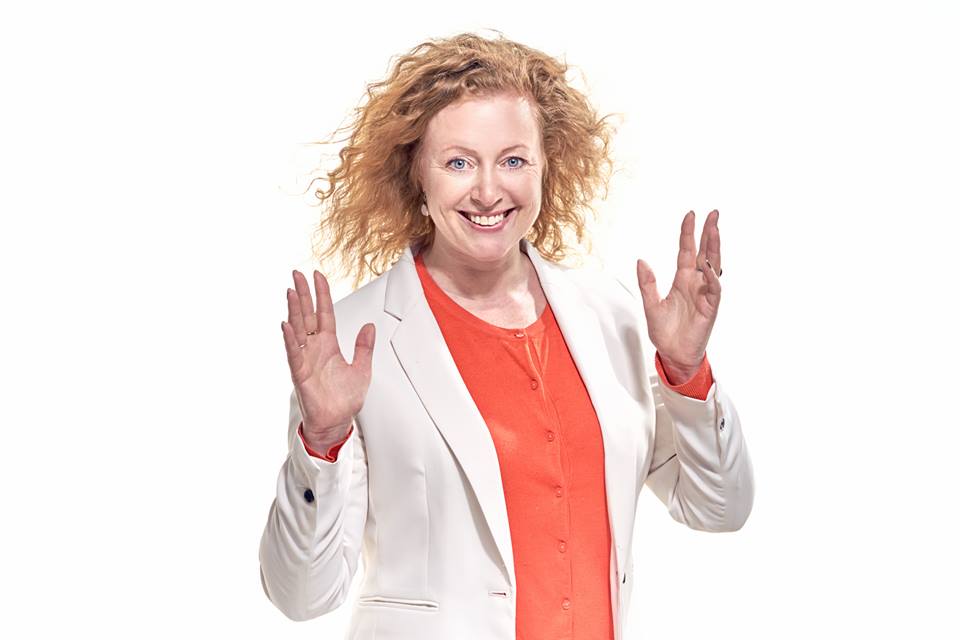 Josefin Lassbo – "Feminine leadership is necessary for our future"
Josefin Lassbo
"Feminine leadership is necessary for our future"
By Fati Gorezi
Josefin Lassbo is a 'Personal Leadership and Change Management' thought leader, uniquely combining design thinking with a natural holistic mindset. Starting her career in the early 'Eco Fashion' movement, Josefin won the award of 'Business Rookie of the Year' at the 'Business Region Gothenburg' event in Sweden. She is a courageous entrepreneur who wants nothing less than to change the world. She has founded five value-based Companies.
How did you first get into the business you are working in today? What inspires you every day?
The business I work in today, being a 'Leadership Coach' and a 'Change Catalyst' for professional women has grown into clarity during quite a long transition from my first career as a fashion designer. Still, it is the same core of professional themes that I have been investigating from many different angles; the creative process, sustainability and personal leadership. It´s the holistic 'inside-out' perspective that fascinates me; how to birth something new and unseen into the world through the creative process and firmly rooted in an absolutely unique and deeply personal frequency – the voice of the heart. That perspective is what bridges designing eco-fashion (clothing that are not only a beautiful surface, but also carrying a beautiful inner value of quality and ethics) with designing a complete system to guide women on the journey towards their life purpose and to get what they dream of in life and in their profession. That inspires me every day! I just love to witness the unfolding of a woman who dares to step into her full power and embrace all parts of herself, becoming whole. Human capacity is huge, and I believe the times we live in are ripe for expanding even more in our unique 'un-copyable' brilliance – our capacity to find creative and sustainable solutions and to use collaborative methods to help each other instead of competing. The time is now and that keeps me on my toes to make that happen.
[rml_read_more]
Have you always been passionate about what you do or was there a specific situation/moment that triggered it for you?
I am the kind of person who always followed my passion. The work I do today, came to me as a gift in disguise after a life crisis, where I lost everything that I believed in. Even my own passion and ability to navigate myself. Since I was 11 years old I wanted to become a fashion designer and was very passionate about it and about my first career as a central person in the eco-fashion movement in Sweden. After many years of struggling, I managed to have an important collaboration with the car brand Saab, by that time owned by GM. We went to New York to launch our first collection during spring 2009 and it was a great success! Finally, all my hard work was paying off and the plans were huge.
Little did I know that we were all about to step into a huge global economic recession; the biggest since the first world war – and that GM – my client and the world's biggest Company – would go down only three months later. That was the end of that chapter of my story. I had to put my own venture down all on my own, since all my friends, fans and collaborators disappeared. I was left alone with two little boys and had absolutely no idea what to do. The dream I had been fighting for so furiously since I was 11, was lost. I didn´t know what to do, who to trust, how to survive or even who I was any longer. For almost eight years I was wandering through the 'Dark Night of the Soul' – a period where I was facing all my biggest fears and made peace with them. When that period ended, I had such a strong calling to gather all my experiences and the collected wisdom that I gathered so far in my life, to help others and that´s when I started the 'Wholehearted Academy'.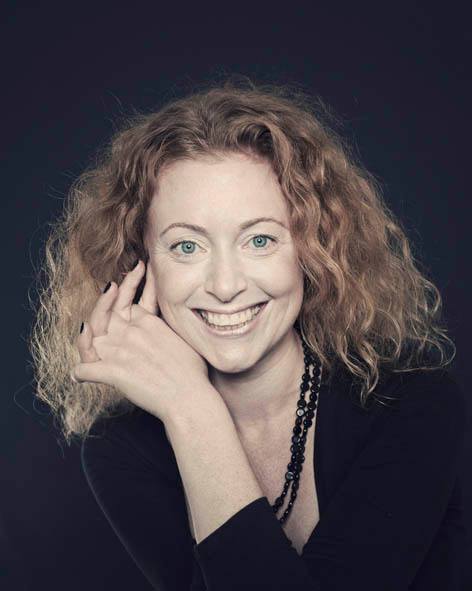 Do you have a global mission when it comes to women's empowerment? What do you want to achieve?
The reason why I choose to work with women and women's empowerment, is that I recognise the enormous assets – in the form of the feminine life experience – that our society today is not able to take care- and make use of. Assets that are very much needed today!  After 20 years in sustainability, I realised that the problem is not only about our misuse and imbalance of the natural capital of our Earth, but also of the human capital that is being misused and imbalanced. We are living in times of immense changes, a paradigm shift, putting a great deal of pressure on people to cope with uncertainty, and more and more people are getting burnout syndromes, boredom syndromes and mental and physical diseases. But, at the same time, there is something new awakening, claiming that "the human factor will become a desired quality". What does it really mean to be fully human? What features do humans have, that is not 'copy-pastable' and freely downloadable? How do we find happiness and direction in life when the safety in the system cannot be accountable any longer? We all need to ask ourselves the Big Questions; Who am I? What am I doing here? What do I want to contribute with? Developing the ability to become aware of what you think, feel and speak and to structure your life with pristine clarity through thought, word and deed are of essential importance for living an empowered life. Accepting responsibility for the power you embody is the essential and most important lesson of this transformation. We, as a society, have lost so many aspects of what it means to be fully human and have a very one-eyed focus, only accepting a very limited spectra of human nature in the world. Being effective, goal oriented, linear and scientific are considered masculine powers so in order to make the transition towards a more sustainable future we need to enhance the feminine power to balance the feminine and the masculine. We women need to learn how to lead from our feminine core.
My system is based on the belief that inner growth also creates outer growth and that we have got to start from inside ourselves, connecting to our own hearts and from that point give our gift to the world. That shift is life-changing, and my system changes the lives of the women I work with!
What one tip would you give to women who feel like they can't achieve their goals because of gender inequality in their business? 
Seek out supportive networks of like-minded women. Stay in your feminine core – that´s where you are authentic and have your true power.
Is there one thing you would wish more people would know about or accept when it comes to female entrepreneurs and women in business?
There has been an opening energetically, during the last ten years, providing better possibilities for women to be successful as business owners or entrepreneurs, without having to copy the leadership style of men. The feminine leadership and the feminine principles are necessary for our future. There are already huge networks doing this! Connect to them!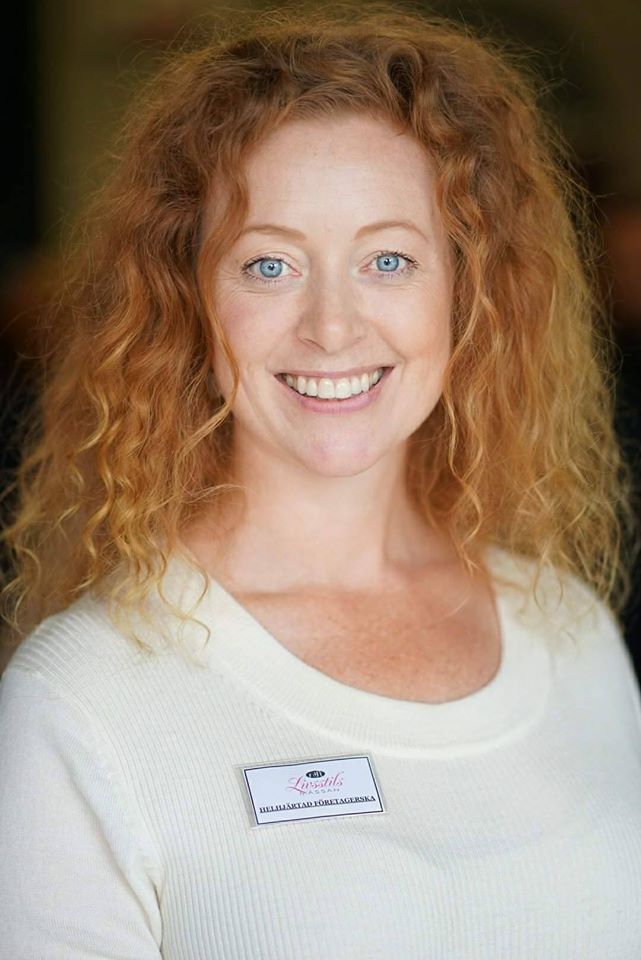 Tell us about your experience with the 'Global Woman Club' and being a Speaker at a Global Woman Event. Why did you get involved and why do you think that women's empowerment and global connection is important? 
Global Woman Club obviously fills a very important role in the above. That's why I am committed to be part of it. This is my tribe. Being a Speaker is a brilliant way to get a high-quality network of professional and like-minded women to share my message and level up my business at the same time! Perfect ☺
Did you enjoy this article and find it helpful? Why not share it with your social media network below?