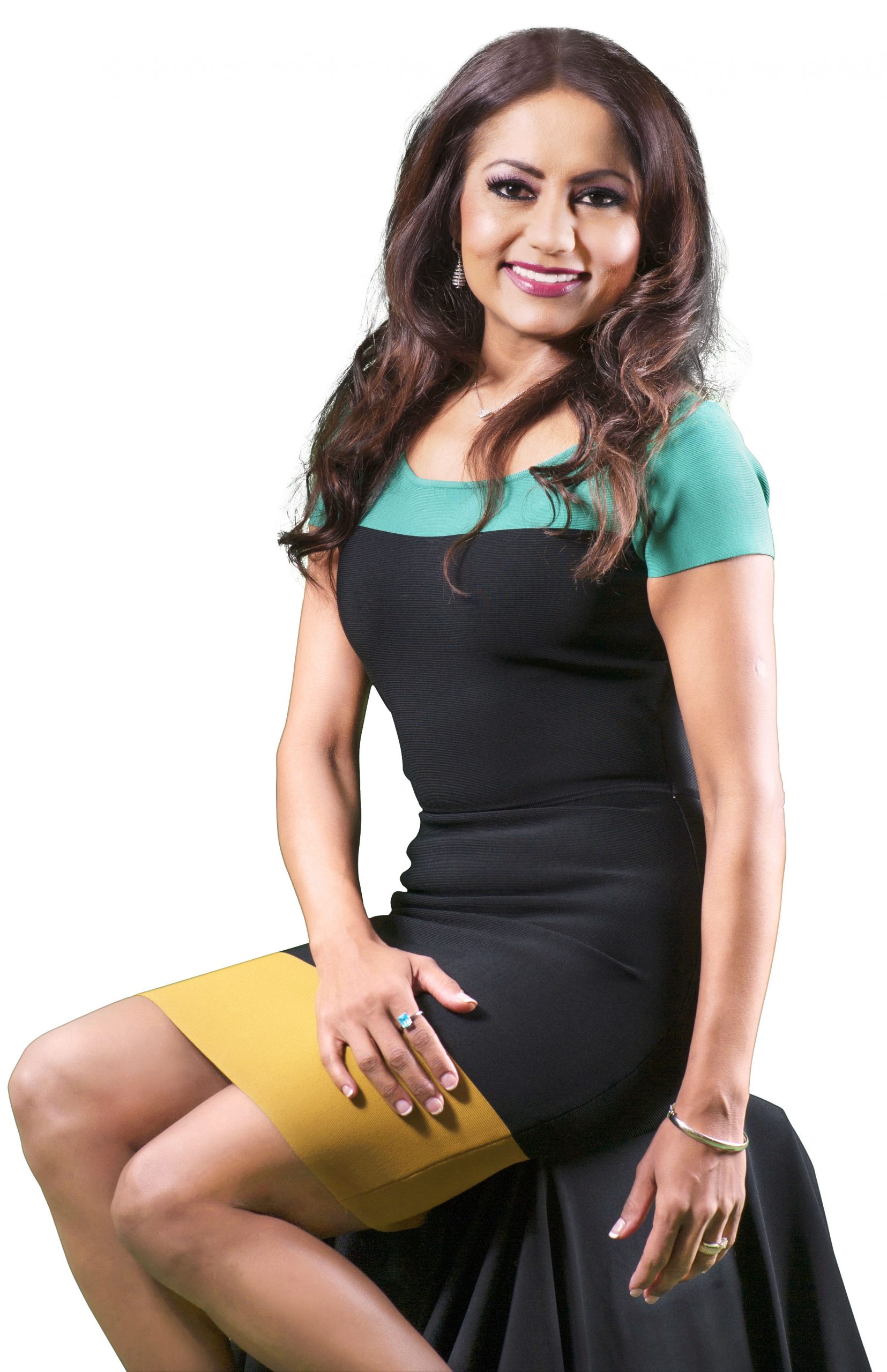 The Inner Diamond Smita Joshi
The Inner Diamond Smita Joshi
By Mattlynn Mossberg
In her life, Smita Joshi has already accomplished more than most people can even think of. She has succeeded as one of the first to start selling India's IT services into British and European institutions, is a qualified yoga instructor, speaks six languages and is working on a seventh. Smita is also the author of the "Karma & Diamonds" trilogy, a story about a journey of self-discovery across continents and lifetimes. In this story, Smita shares her own journey of self-discovery and how it has brought success and happiness into all aspects of her life. Smita Joshi was born in the ancient Gujarati town of Porbandar, a town whose fame originates from being the home of Lord Krishna's best friend, Sudama. Smita describes her childhood self as vibrant and joyful yet at the same time, sensitive and completely conscious of the world around her. "I was only too painfully aware of all that was going on around me but I almost never talked to anyone about my feelings."
This epiphany, which allowed me to connect with my inner Self, which I call my Inner Diamond, altered my view of life forever
At the age of 7, Smita experienced an abrupt and shocking incident where she thought she was about to die. "Just then, I had my first mystical experience in which I had a spontaneous surge of energy shoot through my little body. I saw glistening beads of lights that looked to me like showers of tiny little sparkling diamonds. I had discovered a deep, mystical connection with the higher realms through my inner Self. This epiphany, which allowed me to connect with my inner Self, which I call my Inner Diamond, altered my view of life forever." Later in life, a guru in India told Smita, "The ancient Indian seers saw at the core of the human being a brilliant, inextinguishable light, like a sparkling diamond. They called this Atman or higher awareness and it's a part of the field of pure consciousness, Brahman in Sanskrit. Your Inner Diamond, it is pure, positive awareness." As a child, unable to articulate what she was feeling about the event, Smita instead learned to stay positive and enthusiastic.
When she was 10 years old, Smita relocated from India to London. "I was ecstatic to come to London. It was a wonderful new world, fascinating and exciting. Like a child in their favourite sweet shop, I had a sense of awe and wonder. There was so much to see, so much to learn and so much to adapt to." While Smita swiftly came to love London, there were still hindrances to her adjustment to the new country. Though she knew English through her schooling, Smita had never heard it spoken aloud by a British person. When she arrived at Heathrow Airport, Smita said, "The sounds that came out of the mouths of airport officials sounded to me like pure gibberish and hysterically funny and for the next six months, I couldn't help bursting into fits of giggles whenever an English person spoke to me." As she grew older, balancing the cultures of her two homes became more complex.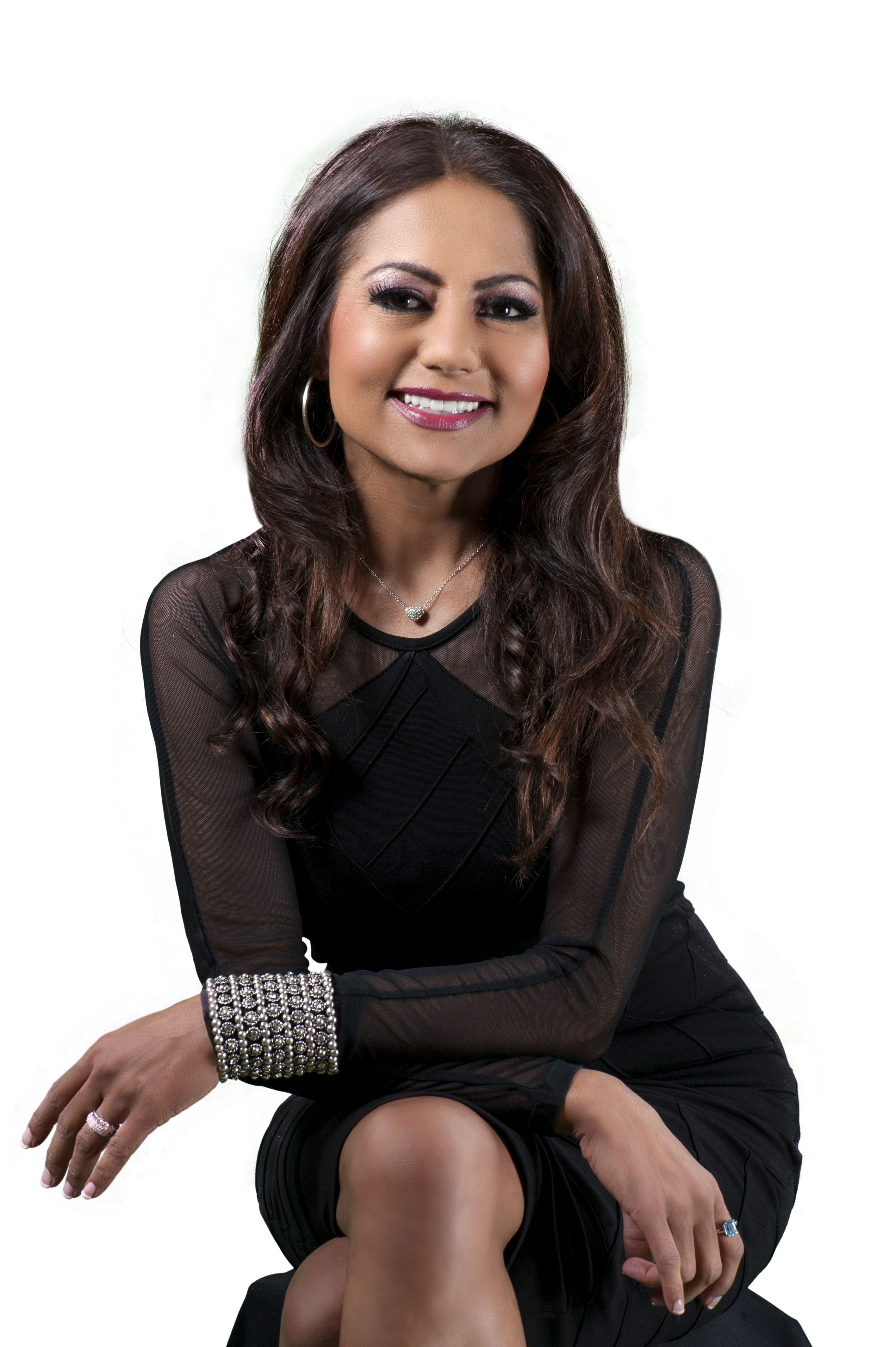 When she was 14 Smita's uncle, visiting from America, gifted her with his well-worn copy of "The Power of Positive Thinking" by Norman Vincent Peale. The book inspired Smita, as the feelings and beliefs she held at the core of her being were now put into words. Smita had faced criticism and taunting at school for her optimistic and cheerful behavior, but this book validated her naturally cheerful disposition. "Being positive and looking for the best in others was where the joy was and I should not let anyone tell me otherwise. Just one gift of a single book sowed the seeds for a lifetime of personal growth." Smita went on to read many of Peale's books and aspires to invoke an awakening like she experienced in her own books.
The only fulfilling place to live from is in being true to my deeper Self
In was in her mid-twenties that Smita began to really grapple with the matters from her childhood. She found herself feeling like a cardboard cutout. While externally she was fine, Smita struggled to relate to people, despite the fact that she intensely desired to form deep and meaningful relationships. "It was then that frozen feelings and emotions, I didn't know I had, began to thaw and seep through into my daily life, casting a dark, gloomy shadow. That was when my journey of Self-discovery began in earnest."
At this time in her life Smita also found herself dealing with the differences between a traditional, community-centric Indian culture and the contemporary culture of London. "I had to make some heart wrenching choices about whether or not to marry at the age of 20, to leave home and how to do that without hurting my parents' feelings. It was at this point that I learnt to listen more clearly to my inner-Self and began to discover this: the only fulfilling place to live from is in being true to my deeper Self."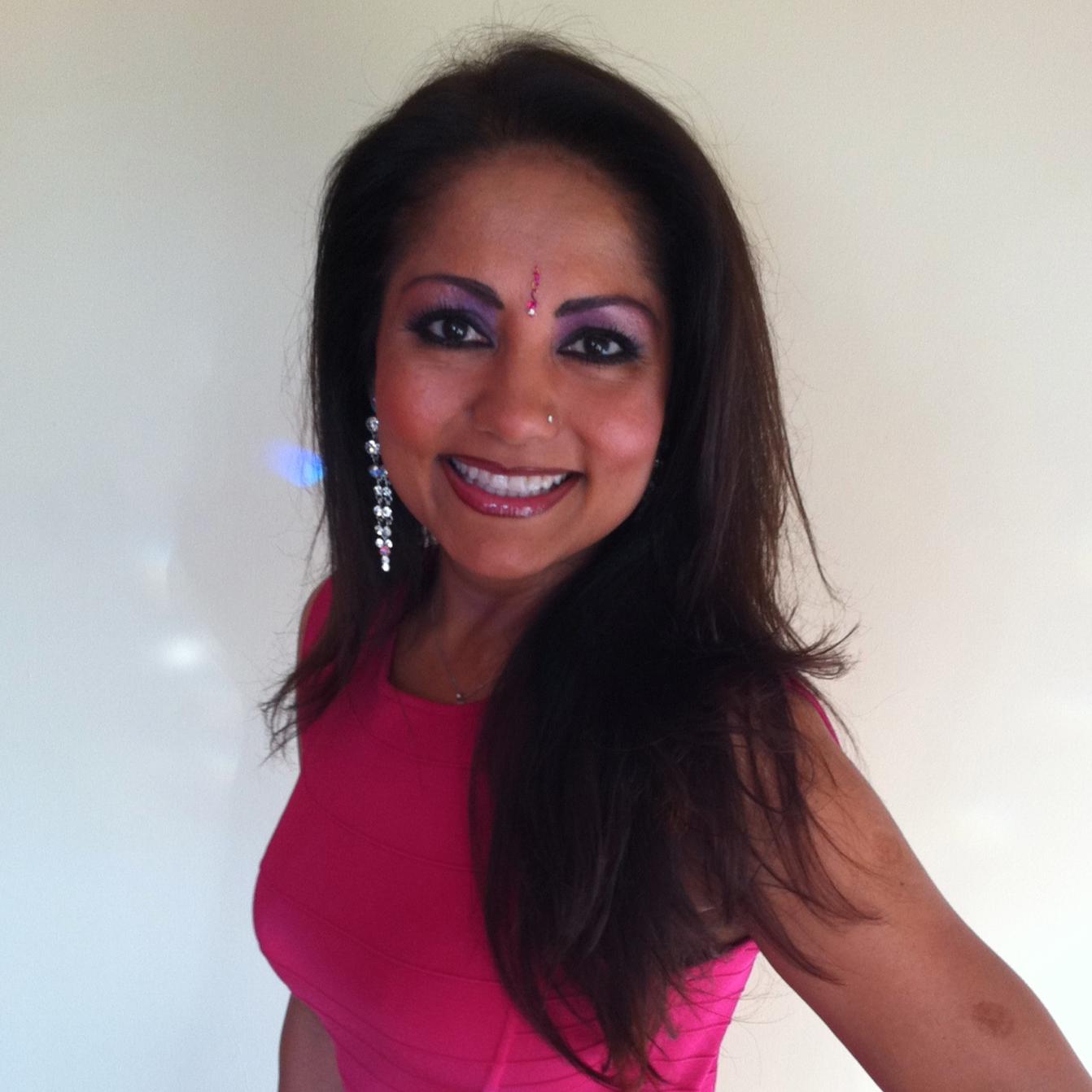 The inner diamond Smita awakened in her childhood has prompted her through difficult times over her entire life by revealing a deep insight and powerful, innate awareness. "When I suddenly lost my job or discovered that I had a life-threatening disease and doctors refused to operate on me, I found again that my Inner Diamond showed up and somehow communicated with me to guide my way. I learned to listen, clear as a bell, to this inner voice and allowed it to guide me with its innate wisdom to get through my trauma and pain."
Smita began to wonder about the scope of the Inner diamond and if she would be able to call on it in day-to-day situations of her life. "I discovered that it surely can, because it's pure intelligence; it does not discriminate between what we consider the 'big' or 'small' things in life." The inner diamond serves as a cornerstone for Smita's life, as well as her trilogy, 'Karma and Diamonds'. Smita is certain that everyone has the power of the Inner Diamond within – they just have to actively learn how to access it. Once they have learned how to tap into it, the intelligence of the inner diamond doesn't just help alleviate adversity, it leads to happiness and fulfilment.
"Happiness is being intimately connected. I feel blissfully happy when I feel truly connected with another, being at one, so to speak. Happiness is making someone else's world a more joyful experience. It's exhilarating to dive within and hear the inner voice, clear as a bell; to sense my inner diamond's luminosity pouring through me and lifting me into higher states of awareness. I love going beyond my comfort zone to discover what more is possible, floating freely on the warm ocean, staring up at blue skies, standing stock-still in Shisrasana, headstand, discovering new places and people of this rich planet…so much to delight in. Ultimately, happiness is simply a choice."
I love going beyond my comfort zone to discover what more is possible
Connecting with her Inner-Self has helped Smita overcome and resolve matters in all aspects of her life. While in early adulthood she struggled to form meaningful connections, presently, she fosters several fulfilling relationships. Foremost, she cites her relationships with her husband and mum. "With my husband, our relationship seems to grow richer in respect for each other and deeper in love as time goes on. Whenever I talk to him, I'm listening anew for where he is now, in this moment and what new things are unfolding for him and in him. He travels a lot so that when I see him, I'm looking for who he's become since we were last together. There is so much to admire and adore about him that I can't help falling deeper in love with him, it seems, on a daily basis. On those occasions that we argue, there's a background commitment to ultimately resolving or agreeing to our differences. This keeps our young, ten-year romance fresh, exciting and exhilarating. With my mum, I have just one commitment: to improve the quality of her life in every single way that I possibly can. And I do whatever I need to make it so."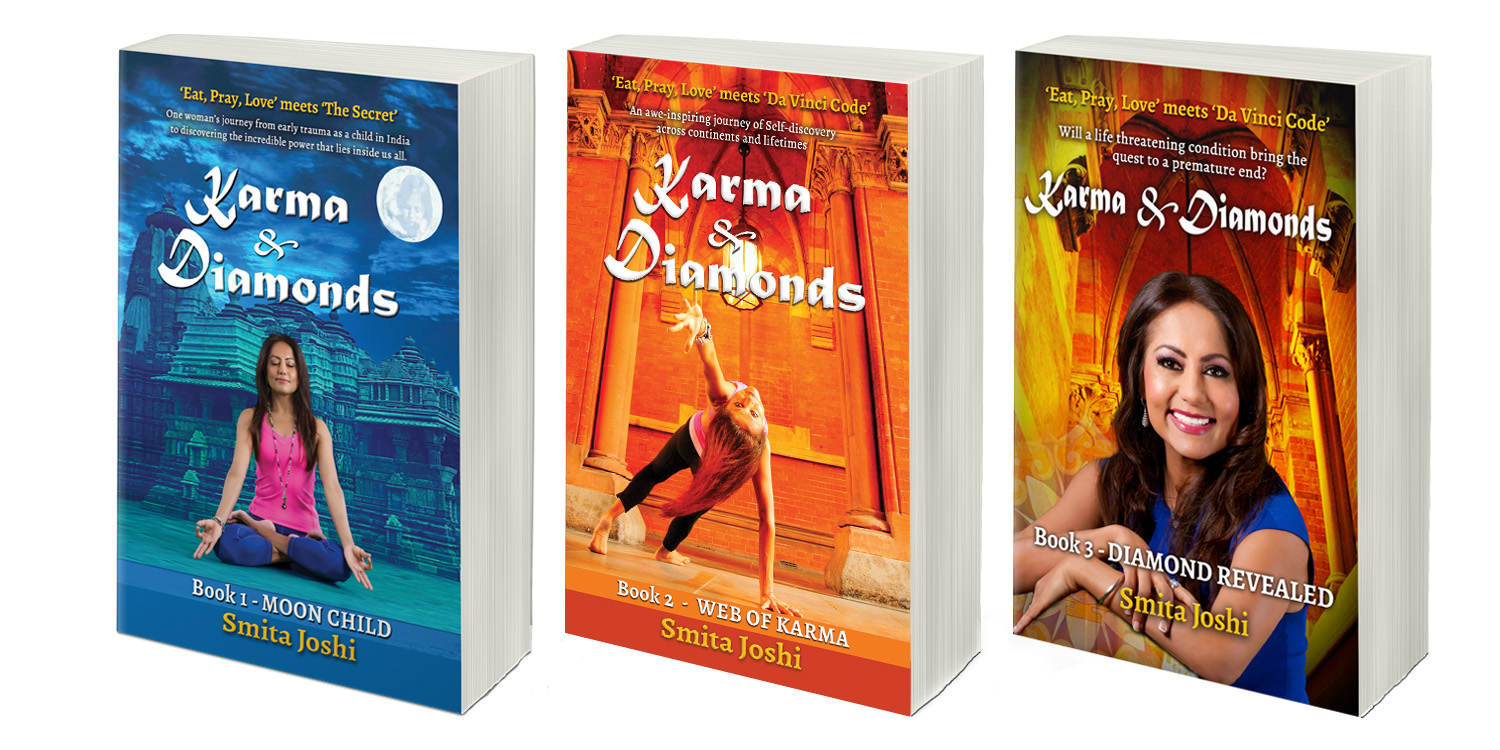 Smita also cherishes her relationships with other global women in her life. Smita believes global women have the power to overcome any situation or background that others may presume to be barriers, by connecting with their hearts. She personally draws on the ancient wisdom of India and integrates it into aspects of her modern life, like when she teaches India's offering of Yoga to the music of Western artists. Smita has worked with people of many different backgrounds in her professional work and has found that the key to being able to connect and communicate successfully often lies in recognizing the subtleties of different cultures. Smita says that to be a global woman is a rich and colourful privilege.
"I'm in awe of the sheer creativity and power of women. No matter where they come from, or what their stories are, these women are the real movers and shakers of the world. I believe that it's these women who hold the key to the way in which the world will evolve."
Did you enjoy this article and find it helpful? Why not share it with your social media network below?