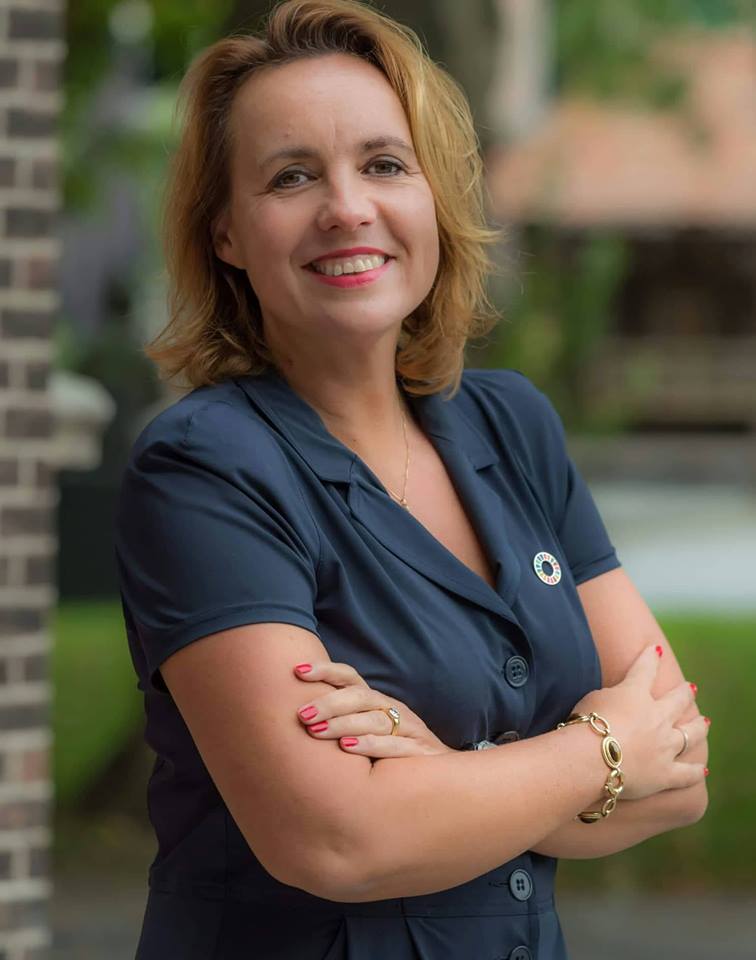 Ingrid de Vries – KIT Hospitality -What makes us so competitive in the market
Ingrid de Vries
KIT Hospitality -What makes us so competitive in the market
By Fati Gorezi
Ingrid de Vries is the General Manager of KIT Hospitality, a great place that opens doors to everyone looking for a comfortable stay in Amsterdam East. She is responsible for Conferences & Events, the Amsterdam Tropen Hotel and De Tropen café-restaurant. She is very happy in her positions, which let her experience all fascinating aspects of hospitality. There are many factors that contribute to a successful hotel – from the location of the hotel, to the popularity of the destination, but for sure one of the most important components is hospitality; professional service from staff members and warm communication. She says that the effective communication is necessary to running a hotel brand, growing bookings and increasing revenue. Ingrid shares with us some tips and strategies on how to drive success. Ingrid talks about their high level of service, passion for hospitality and the drive to make their guests happy whether it is a couple celebrating their wedding night or a business group in town for a convention.
What are the challenges and experiences in your life that have influenced who and what you are today?
I am very curious and interested in languages and cultures. To make this happen I travelled to London, Paris and Guatemala. Also in the Netherlands I worked in various places to gain work experience. You need to be flexible and adapt. I can tell you, even in a small country like Holland, cultures differ from north to south and east to west. It sounds easier than it is. But as a person and as a woman I find it also very important to keep learning and be independent.
[rml_read_more]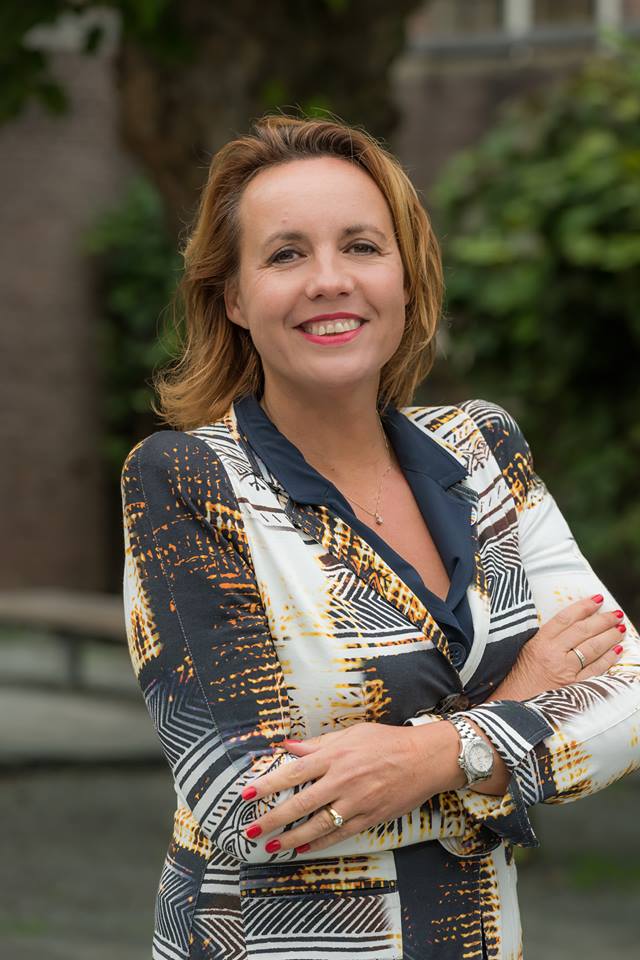 Tell me how you organise, plan, and prioritise your work as the General Manager of KIT Hospitality?
Kit Hospitality consists of three components; Amsterdam Tropen Hotel,  De Tropen café-restaurant and our Conferences & Events department. The latter is responsible for hosting all sorts of gatherings in the monumental building, receiving up to 900 guests. We have regular meetings together or apart to make sure we maintain our focus and commitment.
As a hotel general manager, what is your management style?
I have always felt a strong connection and responsibility towards my job, to the location, the owners / managers and employees. KIT Royal Tropical Institute gives my position an extra dimension with their knowledge units working towards a more sustainable world. Also I have taken a board function in two entrepreneurial associations in East Amsterdam that connects me to the neighbourhood. And as a local resident it makes me more aware of the opportunities there are.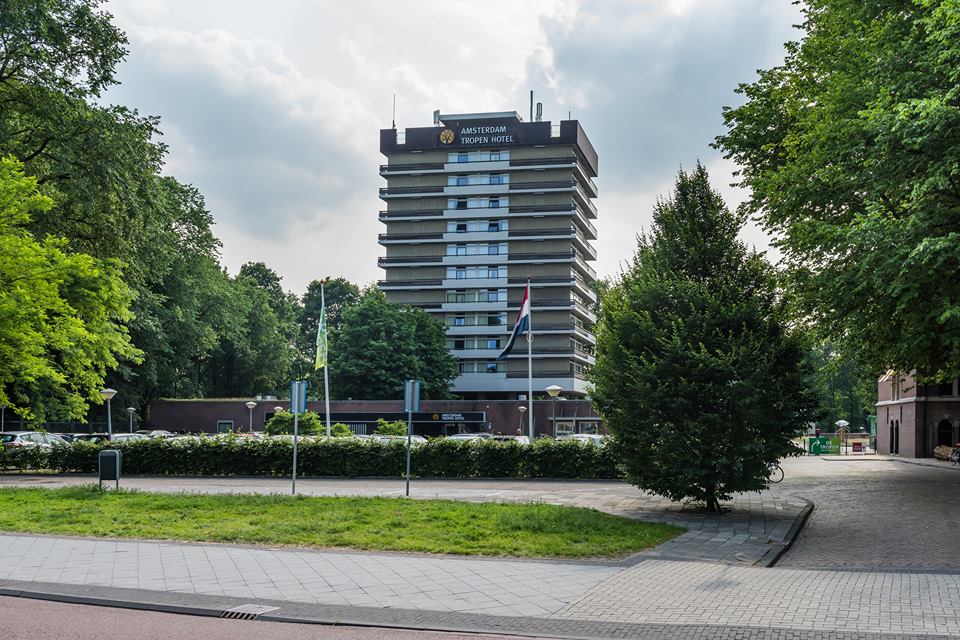 What promotional events have worked well at your hotel? / What are some of the big conferences and big events that you have hosted at your hotel?
– SDG action Day; in 2017 General Kofi Annan laid the first paving stone, opening the SDG House at the KIT Royal Tropical Institute. The 17 sustainable development goals of the UN are there to make a positive change in the world. Again 450 people attended to discuss and find practical tools.
– I started only last September, but the Hotel Leaders Network in November is a good example where the professionals of hospitality industry meets each other with up to 1000 on one evening. This network gives a good opportunity to show what KIT Hospitality stands for.
– TEDxAmsterdamWoman is another annual conference with last years the theme; Bridging the gap. This theme closely linked to the work of KIT's knowledge unit 'Gender' where gender equality issues are being researched. . The main question of the conference was: "Do we still need feminism?" The gender gap proves we do. Indicators in health, politics, economics and education show the gap is widening. Women – and men – around the world are taking action, raising their voices in a wave of protest. Change is coming. It's time for equal pay and equal say. It's time for a world that reflects women, too. Inequality won't disappear overnight, but we can make strides when we band together. By sharing big ideas that spark a fire in others, TEDsAmsterdamWoman is creating a movement — idea by idea, woman by woman. 
In what ways have you worked with your staff to go the extra mile to deliver great customer service?
Fewer and fewer employees are living to work. They want a nice job and a good life. They want to be appreciated and involved. Therefore we organise quarterly all-employee meetings; weekly they can join a fitness training in the park, gifts, regular departmental meetings, as well as enjoy an open door policy. Happy employees ensure a good working atmosphere that will have a direct effect on the customer services.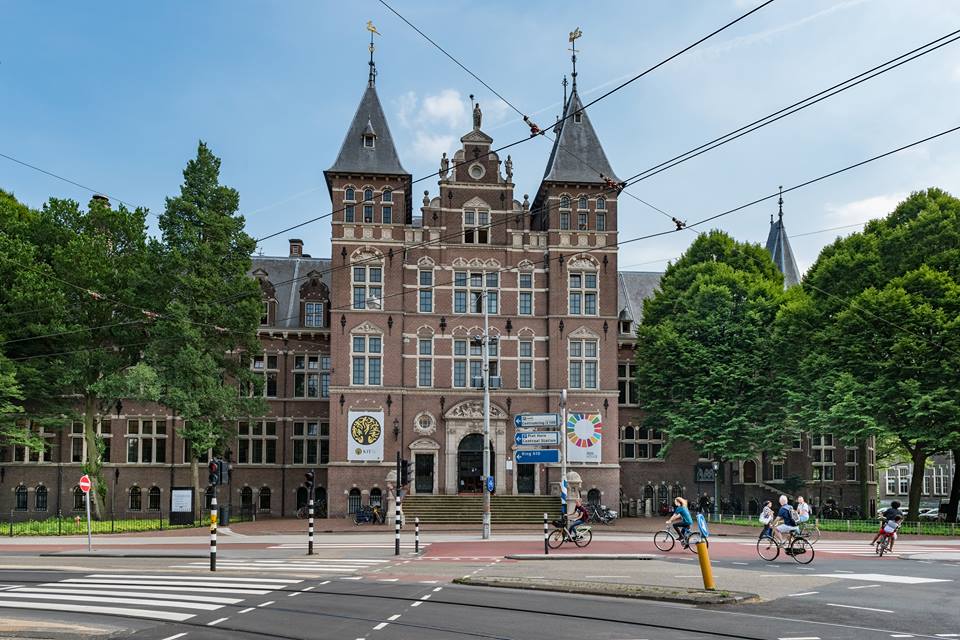 At work, what puts a smile on your face? What puts a frown on your face?
When everything works, guests are happy, employee are smiling, reviews are positive, budgets are achieved. Or drinking a nice glass of wine together after work and just have a laugh and have fun.
When people are negative, they think of everything as impossible. As we all know, life so often does not go the way we hoped for. There is so much to be happy about ☺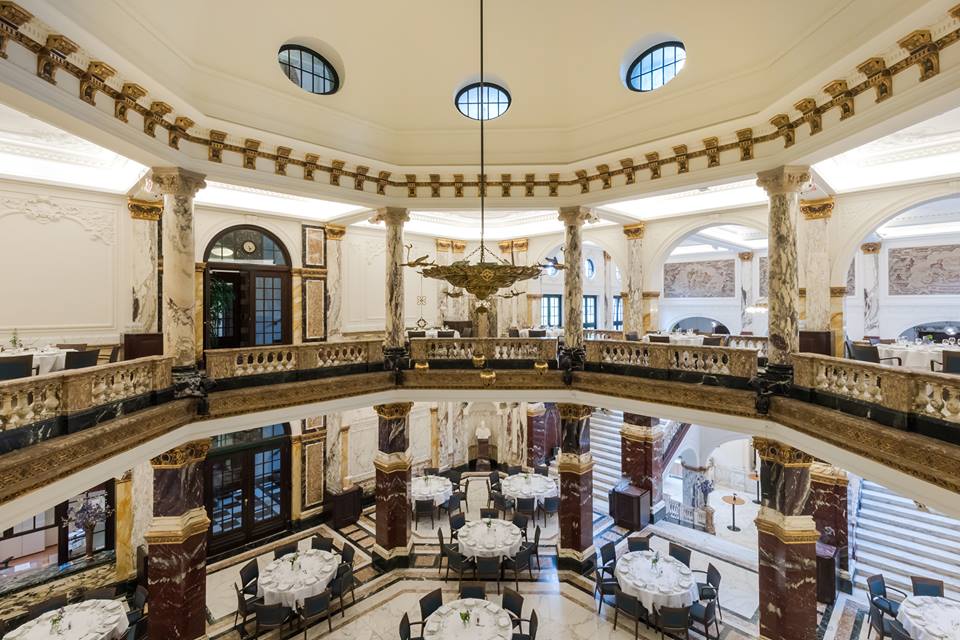 Why should clients chose Amsterdam Tropen Hotel ?
First of all, the hotel is located in multicultural, bustling and trendy area of Amsterdam next to the Oosterpark.  As the hotel is part of the KIT Royal Tropical institute, the profit made in Hospitality goes towards the institute. In this way all our clients contribute to projects that create a more sustainable world. Therefore we are more than just a hotel.
What is the vision and mission of KIT Conferences and events?
As part of a knowledge institute KIT's Conferences & Events values a sustainable future. We invest our profits into KIT's projects aimed at improving gender equality, sustainable economic development, and good health care worldwide. Our sustainable identity is also reflected in the daily choices we make concerning partnerships, suppliers, materials, products and catering.
We strive to successfully organise our conferences and events in a sustainable way. This means incorporating a sustainable approach in all aspects of our business with our employees, customers, guests and partners. We seamlessly fold this sustainability focus into a warm and hospitable approach ensuring that our guests have a wonderful experience in our venue.
Above all, we are experts in the field of hospitality. We offer a high standard of service in which the needs of our customers and guests come first. Whilst working with our clients, we are happy to take on the role of adviser. With a high level of commitment and personal touch, we take the journey with our clients to skilfully translate your wishes into a well organised, memorable gathering.
With KIT, we are housed in the SDG House: a community of organisations, entrepreneurs, scientist and NGO's that work towards achieving the Sustainable Development Goals of the United Nations. Are you looking for a speaker, discussion or knowledge partner? We gladly connect you with the relevant parties that are part of the SDG House. Whether it is a scientist from KIT, an innovative entrepreneur from the Impact Hub, a Prakken D'Oliveira lawyer or a spokesman for Fairfood—we can help you.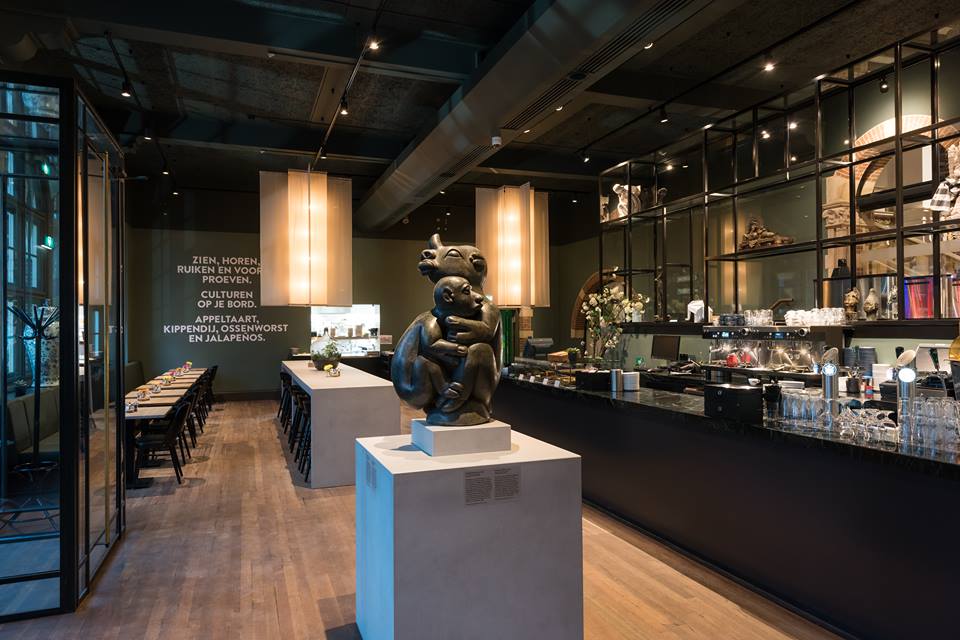 What is special about 'De Tropen café-restaurant?
De Tropen café-restaurant is located in the monumental building with a beautiful terrace overlooking the Oosterpark. Our cafe stands for diversity and equality. The world is full of different cultures and eating together creates mutual understanding and respect. Everyone is welcome in De Tropen! We organise various events for all sorts of audiences . For example, once a month on Sunday, all children can participate in a free art workshop: "The Sundays KIT'S Club". All entrepreneurs and SDG enthusiasts are welcome at our monthly lecture "Entrepreneurship College" where we discuss the Sustainable Development Goals of the United Nations. And the local community is invited to start their weekend at our 'VrijMiBo' "Saint Tropics", an after-work event with cocktails, DJs and finger food. You will find the story on our menu and our agenda on the website. Come see, hear, smell and taste!
What advice would you offer to those who aspire to become a general manager in the hotel industry someday?
It is a wonderful, challenging and alternating job where you work with young enthusiastic teams. But as in any job, you need to have passion for hospitality; it is a 24/7 business.
Did you enjoy this article and find it helpful? Why not share it with your social media network below?