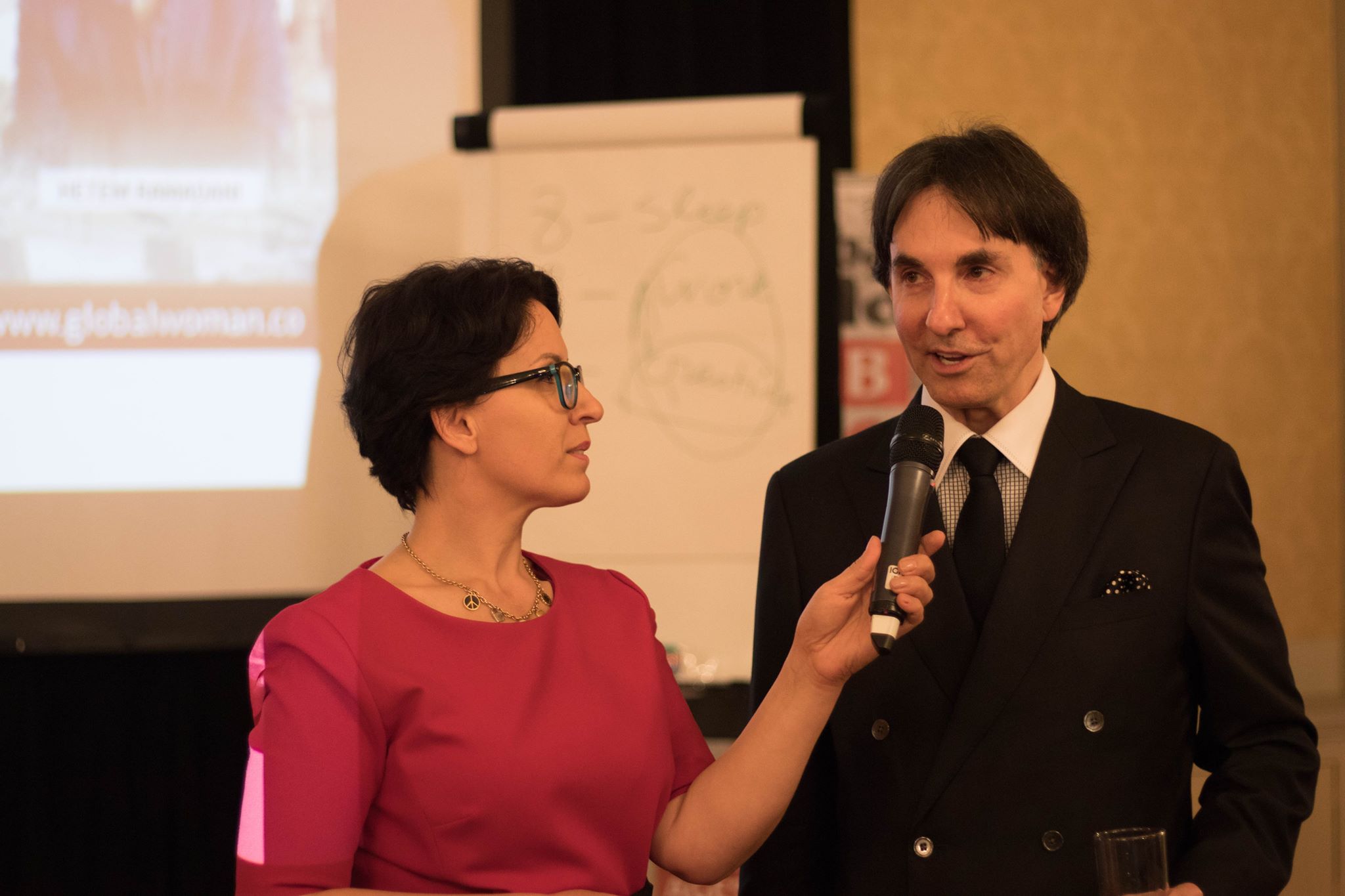 In the presence of greatness
In The Presence of Greatness
With Founder Mirela Sula, and two incredible guest speakers – Dr. John Demartini, Founder of Demartini Institution and Dr. Hetem Ramadani Founder of Salbatring.
By Viktorija Getnerytė
Sunday 23rd September was a special day for Global Woman Club at the luxurious Bloomsbury Hotel in central London.
It started with the networking breakfast, where entrepreneurial women are able to connect with each other, share their passion for business and get energised for the day. It is a perfect place to be for a woman, who would like to start their business and follow their passion, but do not know where – they can meet like-minded people, ask them for advice, and find inspiration and motivation. But likewise, it is a spectacular opportunity for women that own a business and are in charge of their own path. They can network and find companies or other entrepreneurs collaborate with.
[rml_read_more]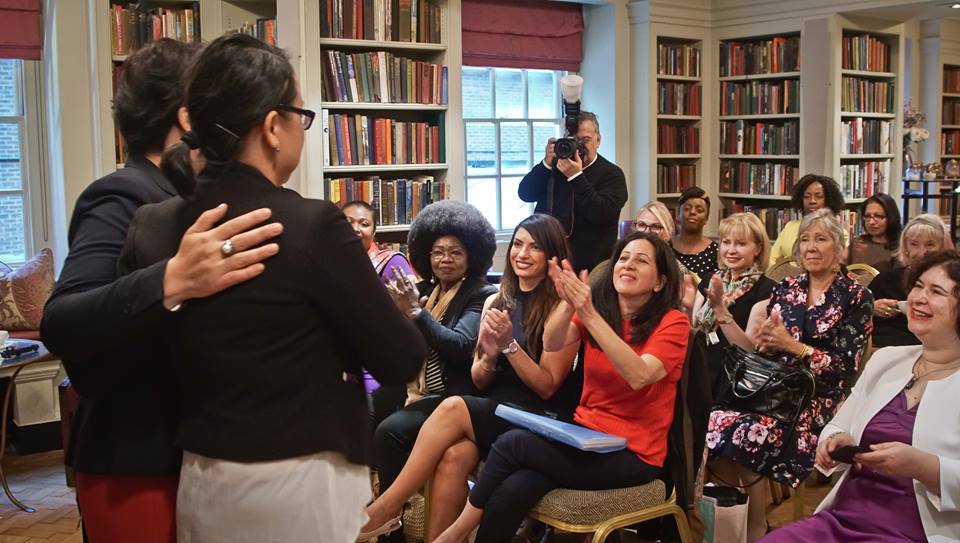 Have you ever asked – how can I empower myself? Well, Founder of Global Woman Club, Mirela Sula, has a simple answer: "If you want to empower a woman,  give her a microphone". Global Woman Club members are given a platform to speak up and share their entrepreneurial journey, and find power and enjoyment for public speaking in a safe and accepting environment. Sunday's event was no exception.  First time attendee, business coach Hiroo Chothia, said: "I arrived today as a guest at the Global Woman Club event and first of all, was very pleasantly surprised by the cosmopolitan atmosphere. I met very interesting women from all around the world, starting with Paris and ending with South Africa. It was a very open and engaging and helpful process, not intimidating at all, as most of the networking events are. We progressed very nicely to the all-day event, where guest speakers shared their inspirational stories, as well as Mirela, who achieved so much in a very short period of time. It was very helpful to have this event on a Sunday, when most of us are lacking energy and strength for a new week. It was a really good day, one that I was very pleasantly surprised about. Because of this experience, I am definitely going to join Global Woman Club movement."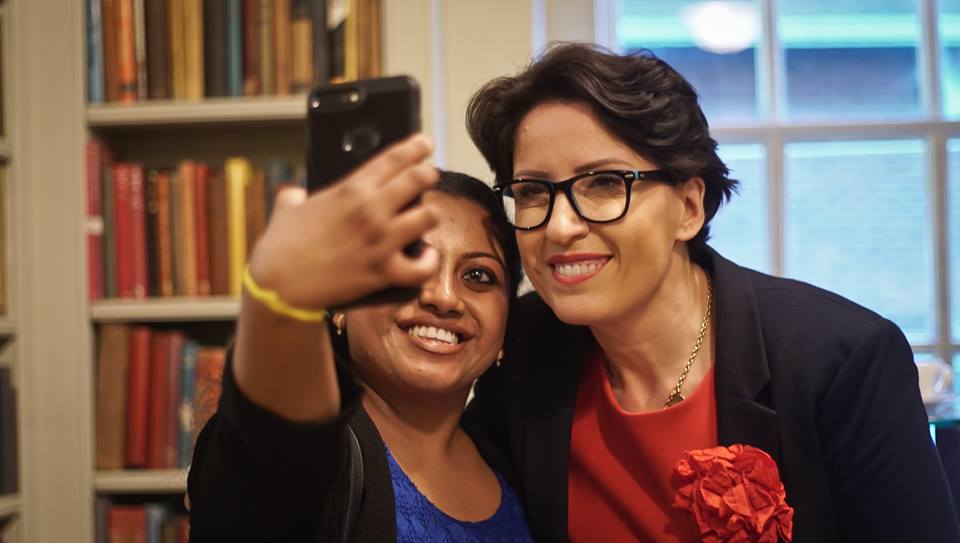 As human beings, we have a gift of learning and achieving the state of mind that no other creature is capable of.  Even though we are gifted with an exceptional mind, it does not come with an instruction of how to use it. When we find the right key for learning, doors to success and fulfillment open and we find new ways to grow, expand business and channel our power of the mind for the better life for ourselves and ones that surround us. Mirela Sula, founder of Global Woman Club, in her last book "Don't Let Your Mind Go" shares her expertise as a psychologist and also the experiences of encountering people who are looking for this key to their mind. Mirela had met the keynote speaker, Dr. John Demartini, at a time when she was still searching for a way to fulfill her entrepreneurial desires. Hearing him speak to a big crowd sparked the dream to one day share a stage with him: "I remember 4 years ago, when I had just started a new chapter in my life in this country, I sat in the front row of a big event in London, and while listening to Dr. John Demartini, my mind was blown away. I just had a burning desire that one day I will share the stage with him. At that time I had no evidence to support my desire. I had just arrived in the UK with a student visa and I was still struggling to settle and looking for a job. I have no idea how did I dare to have that call inside me." It was a precious moment that opened her mind to search for new opportunities and career paths. This is what inspired Mirela to invite Dr. Demartini to share his knowledge and empower an audience of Global Woman Club members and first time attendees.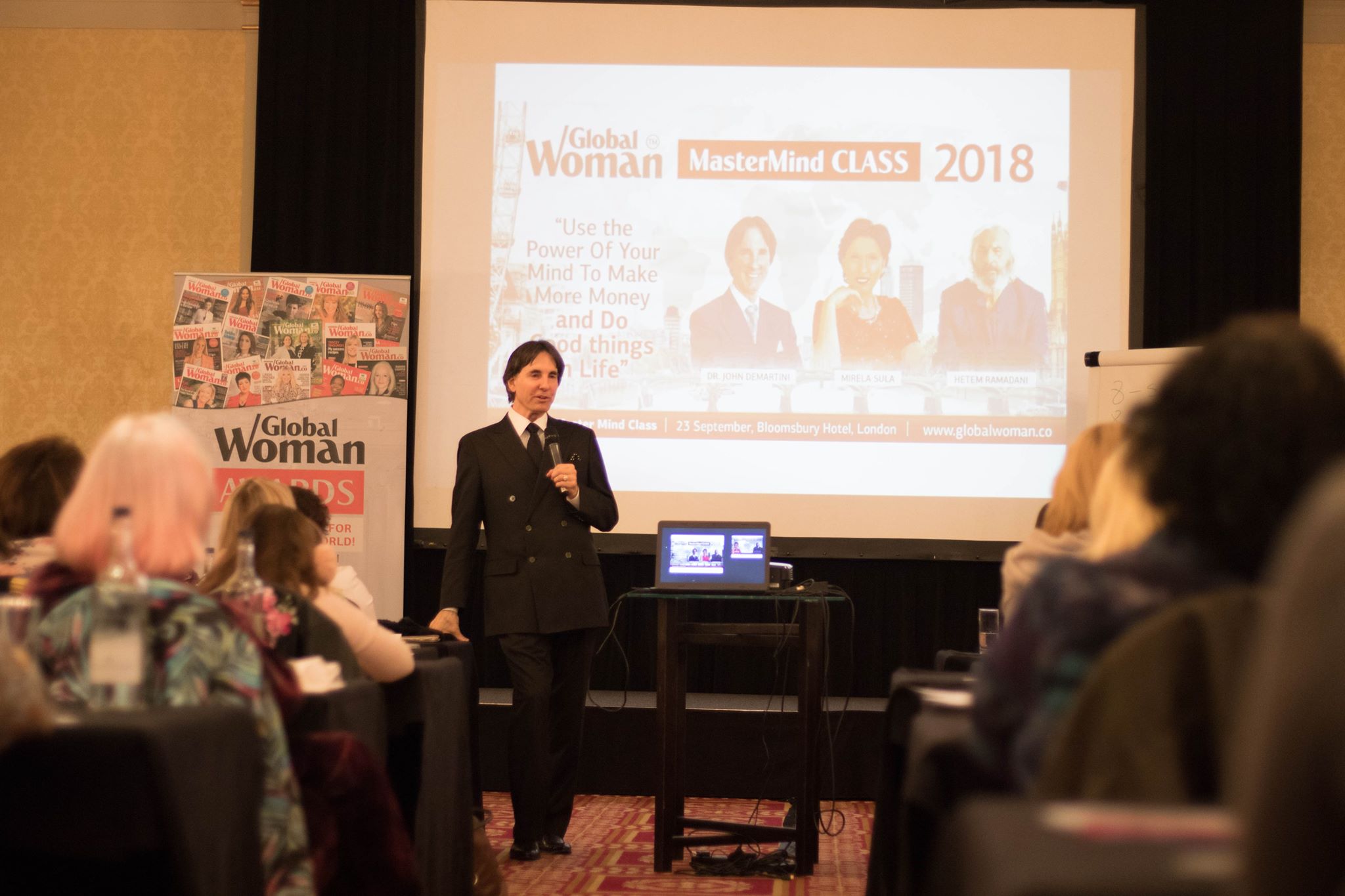 Dr. John Demartini, apart from being a world renowned human behavioral specialist, internationally published best-selling author and leading authority on personal development, is a great educator, who shares his 46 years of cross-disciplinary research with people around the world. He shares the stage with world's most influential people such as Sir Richard Branson, Stephen Covey, Steve Wozniak, Wayne Dyer, Deepak Chopra, and Donald Trump.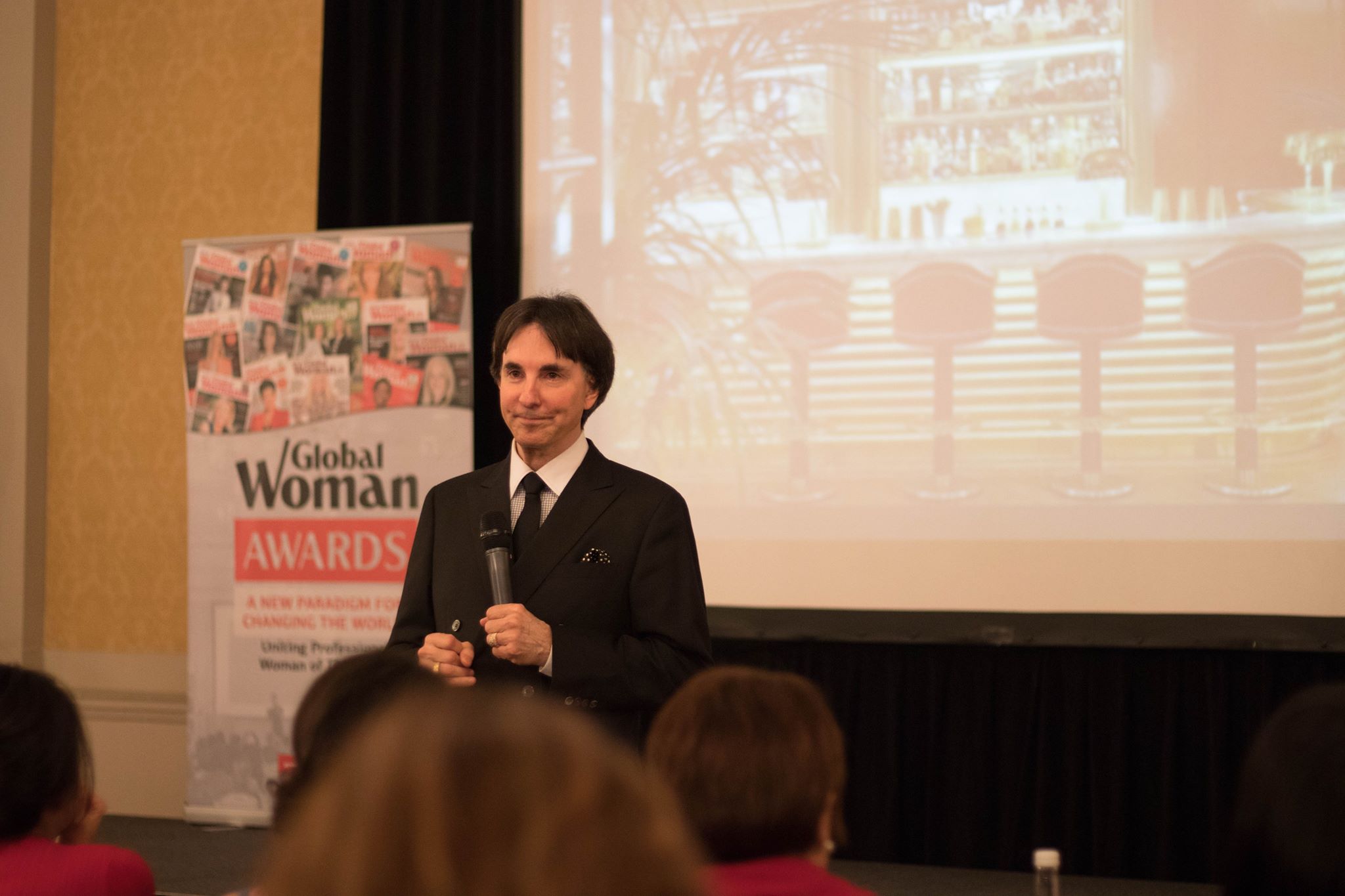 We were privileged to be in his presence and listen to his inspirational speech, that brought sentimental emotions not only to the audience but to Dr. Martini himself. He shared stories about young women, whom he inspired to achieve their best potential without even knowing, using the power he has within. He shared his beliefs, that women are strong and can achieve anything they want in the world, sometimes just with a little bit of help to find the strength to open themselves for financial independence.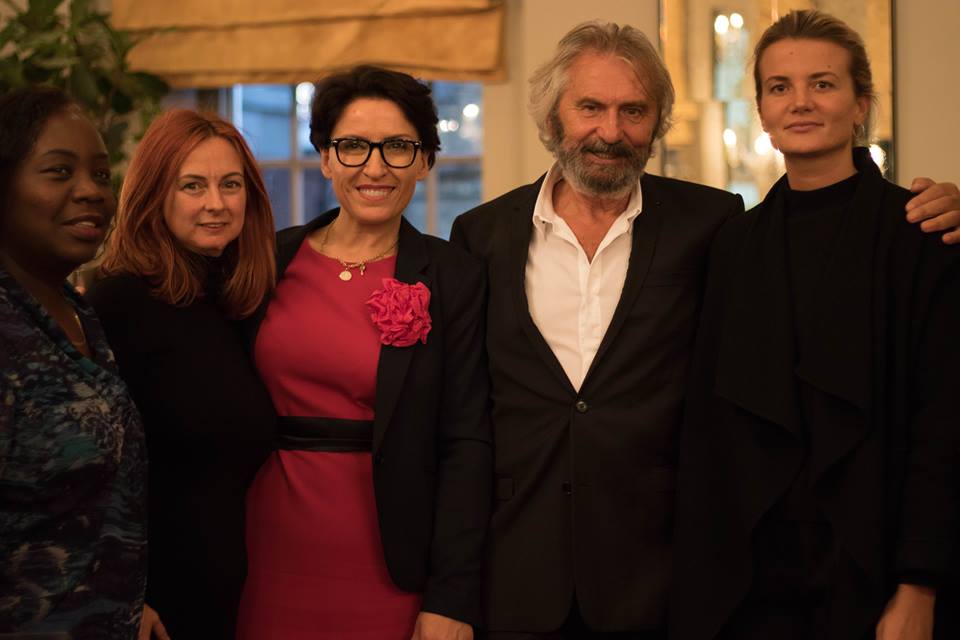 Hatem Ramadani was the second guest speaker, interviewed on stage by Mirela. Hetem is a professor and old friend of Mirela's, who is changing the paradigm approach in healthcare worldwide. He is also an outstanding successful entrepreneur, a scientist, with excellent leadership competencies and the ability to see things beyond the hill. Hetem Ramadani shared his thoughts about where future is leading us and unfolded the idea, that even though money is important, it should be used to help other people and the environment. Furthermore, he gave listeners a glance into his work with meditation, that helps people to reach a higher state of mind and even heal illnesses such as diabetes. Many audience members had the opportunity to ask questions, and this session had a full room enthralled at the high level of questioning and the detailed answers given.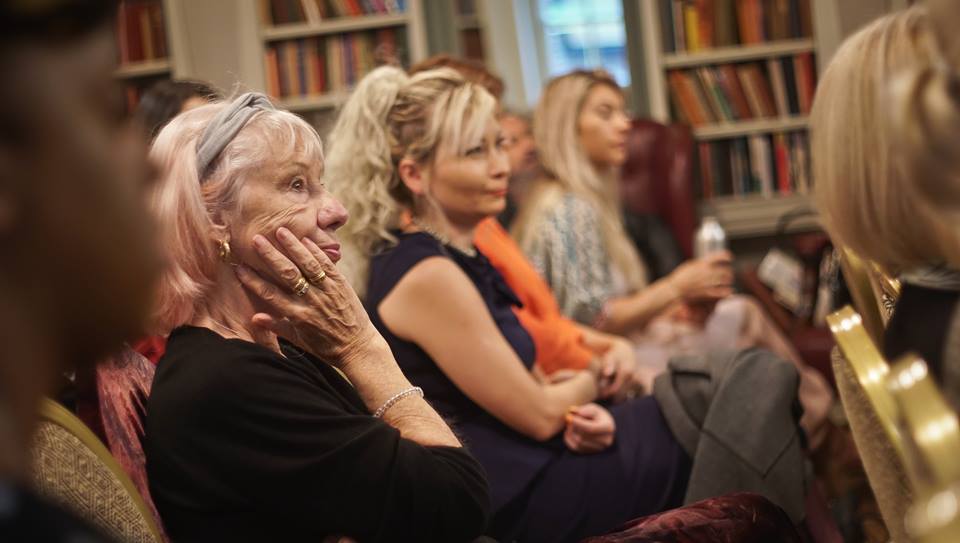 Global Woman Club is uniting professional women around the world and helping them to unleash their power of the mind, find strength in themselves to always move forward and empower them to understand how strong, beautiful and independent they are. The networking events brings joy and happiness, a sense of community and a possibility to network in a safe and accepting environment.
Check our event calendar at globalwomanclub.com for upcoming events. We look forward to welcoming you.
Did you enjoy this article and find it helpful? Why not share it with your social media network below?