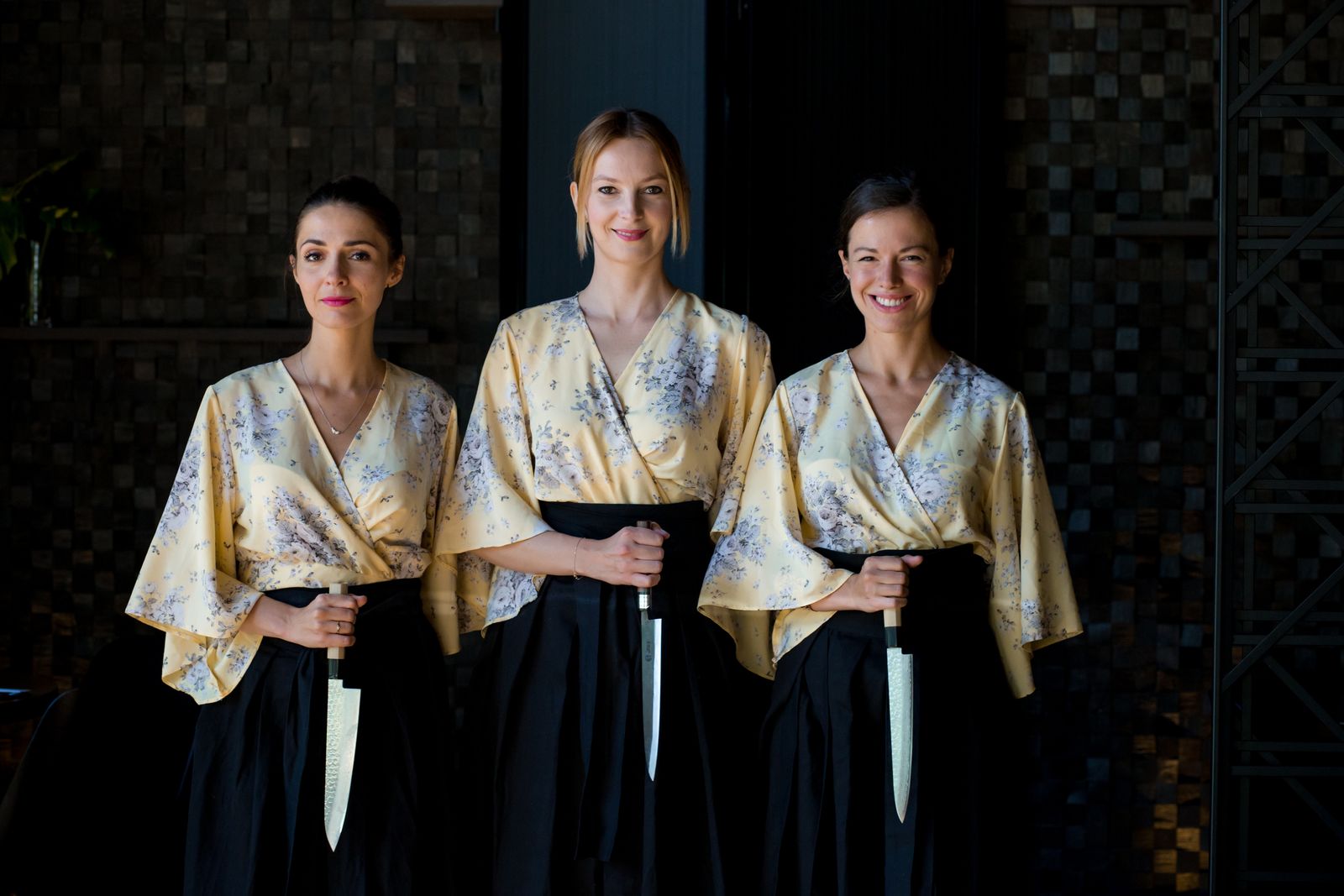 The female Samurai who decided to conquer the male dominated world
The female Samurai who decided to conquer the male dominated world
By Fati Gorezi
From love to Japanese knives and Japanese culture, two Polish women, Ania Szymczak and Kamila Hankiewicz now based in London founded "Japana" in 2015, a Company of handmade Japanese knives that are created in the same technique as the Samurai weapon – the famous katana. At the end of the year, Anna Czarnowska joined their team with the responsibility to design Japanese inspired products for home and kitchen. Later Magda Furga and Ilona Jankowska joined the team as well and now they are responsible for the global expansion of the Company. At first, Japana was offering solely Japanese knives and sharpening tools – but now they offer home and kitchen products and accessories, and this was just the beginning! All these women are from Poland and share a mutual love of Japanese culture and a deep respect for the fighting Samurai spirit. Establishing a brand and trading in a foreign country can be a challenge, even more so in a male-dominated industry with a stereotypically conservative and patriarchal business system, but against the odds they have succeeded.
[rml_read_more]
Can you tell us more about your business? How the big idea came true?
Kamila: 'Japana' is a brand that celebrates Japanese craftsmanship and minimalist aesthetics. We started with handmade Japanese knives but since then we have expanded into kitchenware and homeware. My fascination with Japanese Damascus steel knives was born over two years ago, when I was looking for a Christmas gift for my partner. The price and offering of Japanese knives in one of the flagship London stores was shocking, so in the thicket of Japanese web pages written in kanji, I managed to find and contact a Japanese blacksmith who crafted for me a custom gyuto knife and engraved inscription in katakana for my partner. The knife was beautiful and the price very affordable, so I started considering it as a business idea. I talked about potential cooperation with my long-time friend Anna Szymczak.
Fascination with the culture of Japan, the achievements and strength of the Samurai women convinced us to create a company inspiring women and men, offering unique, high-quality products. At the end of last year Anna Czarnowska – who is responsible for furniture design joined us, and this year my long-term friends joined, Magda Furga and Ilona Jankowska who are responsible for global expansion. Anna Szymczak is not actively involved in the Company anymore but still holds shares.
What were the challenges of establishing this type of brand?
Kamila: Depending on many circumstances and industries you're trying to enter, there are always some challenges. In our case the main problem was the differences in culture, which proved difficult to overcome, especially at the beginning. The way of doing business with Japanese people looks completely different than doing business in Europe. We have found out how easily you can unintentionally be misunderstood and offend them. Our first major supplier refused to cooperate with us overnight and stopped all deliveries only because we subtly complained about the long processing time. Now we have a completely different approach, we are more delicate in dealing with our Japanese suppliers. We also had problems with the competition, which in this industry is extremely strong and plays quite unfairly. We had a situation where well-established stores forced blacksmiths to break contact with us at their risk of them ending cooperation. And because they have been ordering knives in much bigger quantities than us (as we were just starting out), they had much stronger leverage, therefore they could afford a lot more.
At the beginning no one took us seriously thus we had problems in finding suppliers. Partly because this business is dominated by men, although in the case of small family blacksmithing businesses, often husbands are responsible for knives and their wives deal with clients. A much bigger challenge than a patriarchal family model was Japanese pride and of course cultural differences. We had to learn to become more patient and gentle with our daily contacts. This was not easy, especially because people in Europe are very open and direct in their relations, especially in business, so you do not have to worry that you offend someone. In Japan, the situation is completely opposite.
Japan is a country of many contrasts. On one hand it is one of the most technologically advanced countries, and on the other, there is a great attachment to traditions and 'honour'. Most Japanese people are risk-averse and in industry like the one we're dealing with – you can experience it at peak levels. It took us long time to gain the trust of our partners, particularly being the opposite of what the Japanese expect in a model business partner – an older, experienced man. But we Polish women know how to earn people's sympathy. Therefore, on our last trip to Japan to meet with contractors we brought a lot of sweets and our Polish vodka. (laugh).
We had to find another way to break through and get noticed. So, we decided to promote a little known, but amazing fact – that in ancient Japan you also have female Japanese Samurai called 'Onna Bugeisha'. So, we started identifying ourselves with those brave, fearless women in order to inspire other men and women to fight for whatever is important to them.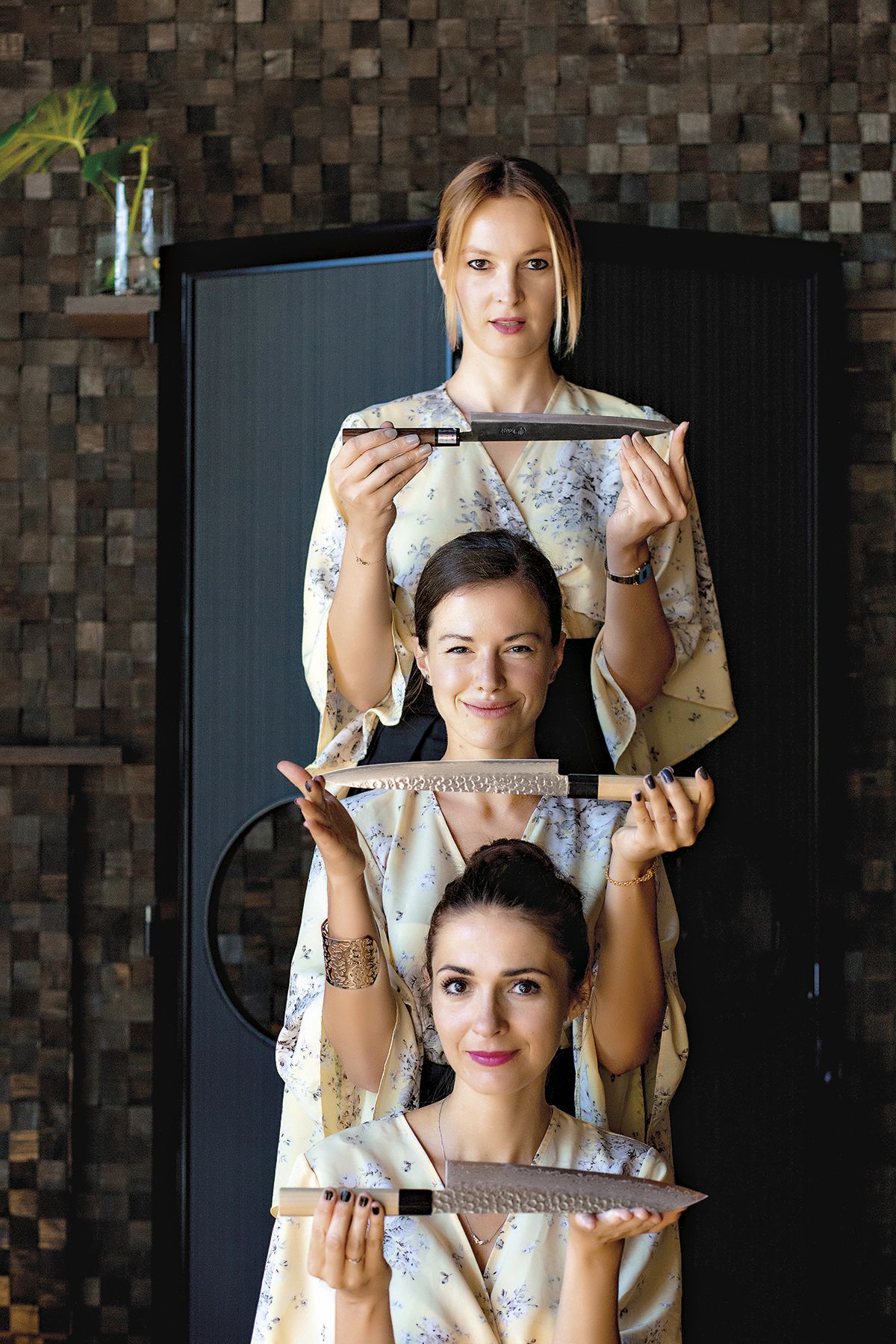 How do you remember your first steps as an entrepreneur?
Kamila: Not sure I should be mentioning it – but long before CD burning devices became popular, I was recording tango dancing tutorial movies which I was downloading from the Internet and selling the pirated CDs on online marketplaces. It lasted for a year but then the Internet and CDs and DVD became more affordable and everyone was buying or recording their own, so I naturally went "out of business" :).
My next – this time – legitimate and professional business was at a graphic design boutique which I opened while I was at university in London. The beauty or maybe my curse is that I'm fascinated by many industries and aspects of life – that's why I also grow my expertise in technology called RPA (Robotic Process Automation). It seems completely unrelated to Japanese knives. However, the basics of running a business are always the same – it's all about persistence, execution and quick reaction to what's working and what needs to be adjusted – and of course – solving problems for your clients.
Can you describe a typical day in your life and tell us how much time you spend on work?
Ilona: I always do my best to start a day with my morning routine i.e. meditation, shower and breakfast without touching my phone for about two hours after I am awake. Afterwards I am ready to work. Since we use Trello and Google document sharing it is easy to track the progress of 'to-do' activities, set up priorities and keep all of us in the loop. Each of us is based in a different place, therefore we have weekly calls to catch up and discuss the current affairs and ongoing topics. Very often during my break at midday I don't only feed my brain but also get some fresh air. I sit again in front of my computer in the afternoon to finish tasks planned for that day. In the evenings you can see me doing sport, spending time with friends and family, reading or painting. Maintaining healthy habits, being social and pursuing my passion help me to stay creative and motivated at the work I perform.
Time spent on work varies per week and location too. I love to travel so I work when awaiting my flights, send urgent emails from my phone during a coffee meeting or check out the co-working spaces in different locations. Sometimes I work more than usual, sometimes less. The whole beauty of my own time management is that I decide when and what to do having in mind goals we all agreed on. Generally I combine my time to always work with pleasure.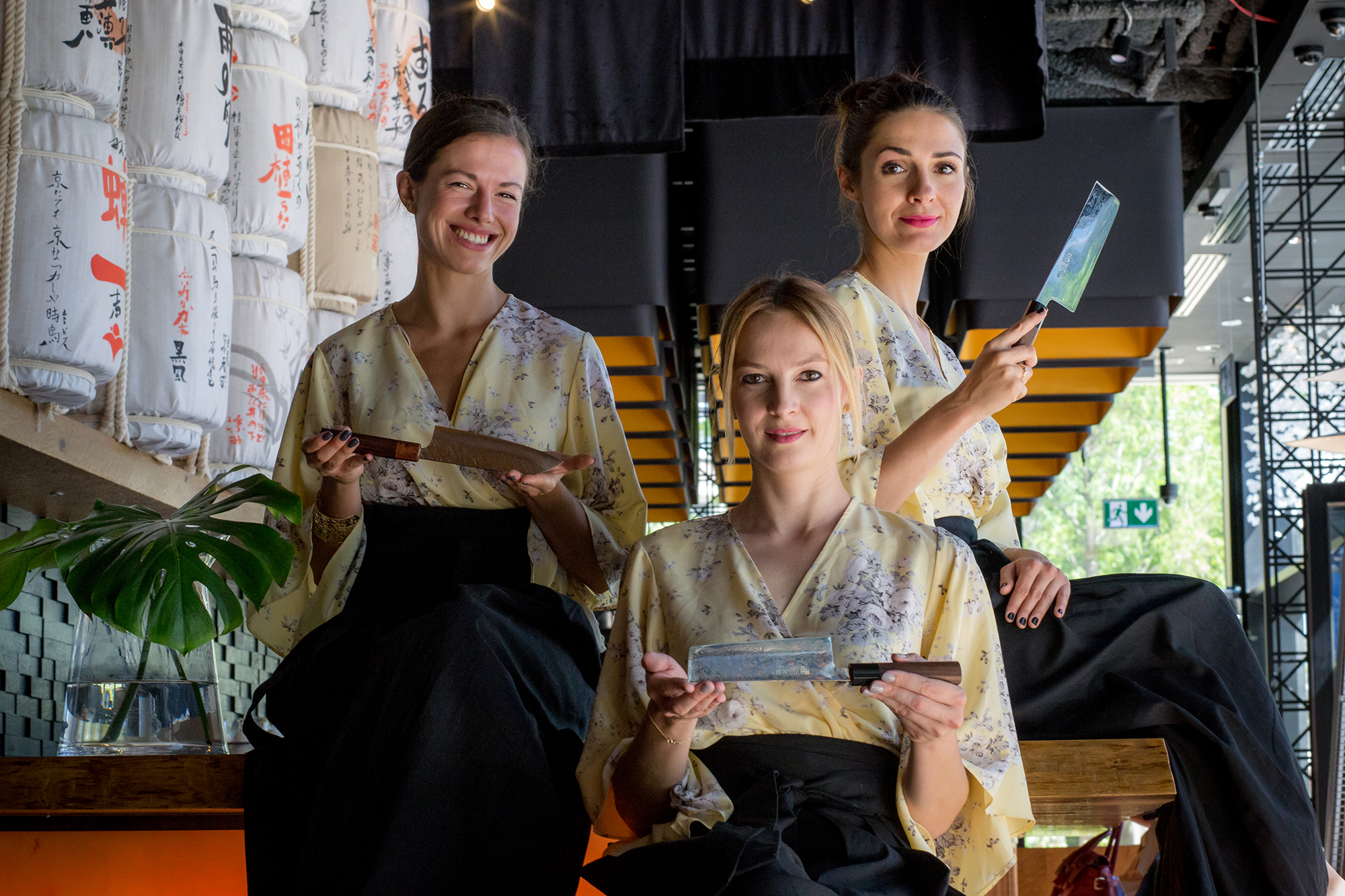 What's the best advice you have received in business that you wish to pass on to our readers?
Magda: Do things you love and strongly believe in! It may sound cheesy, corny or populist – but it is so true. If I had known it at the beginning of my professional career, I would have avoided not only many disappointments and mistakes but also I would have saved time. Without belief in what you do, you would seem unreliable. If your goal is to convince people to buy products, especially luxury goods, firstly you have to convince yourself that they are worth their price. When you do not love your work and do not do it with passion, you will give up as soon as the obstacles appear.
We would not be here where we are without persistence. There were, are and will be, problems. The trick is to overcome difficulties and learn as much as possible from your mistakes without giving up. Short-lived enthusiasm is an enemy of success, you should stay enthusiastic during the whole project! It will be tough, and it will take a long time if your goals are ambitious enough. If it is too easy, then probably it is not worth pursuing.
How do you see your business developing in the next year?
Ilona: We are currently expanding our offering with kitchen and homeware: knife related products like cutting boards, whetstones and magnetic knife racks that are already available in our shop. In the upcoming weeks the first products in the 'Kintsugi' series will be released. Kintsugi is a Japanese technique of repairing broken pottery that inspired us strongly, therefore we have started with launching designer kitchen and home accessories that will become our signature products. In the future we plan to commence other series too e.g.: 'Sakura', 'Katto' and 'Wabi-sabi'.
All of them will include products inspired by minimalism – so widely appraised in Japan – with a fresh interpretation. We import and create high quality products for Japan enthusiasts and ambitious and strong women who appreciate quality products. We are open for all B2B collaboration possibilities and we want our products to be sold in luxury home accessories shops and chains not only in the United Kingdom, but also in the whole Europe. Wish us good luck!
How would you describe your lifestyle?
Magda: I work full time on two positions simultaneously – I am a mother to an 8-months old baby and I work for Japana. Both activities demand of myself to be perfectly organised and ready to work at any time and in any conditions, sometimes in very chaotic surroundings. I make use of every spare minute and it would explain why some of my emails are sent in the middle of the night or at the crack of dawn.
This type of work is well suited to my powers and capabilities at the moment, but it also matches my character, as it requires orderliness and discipline. My settled and predictable kind of lifestyle is a total opposition to a "nomadic" way of life that my business partners lead. As they are mobile and love to travel, they have more opportunities to work in the field. Spontaneous but promising business meeting on another continent? It is not a problem! Stationary 'work at the grass roots' naturally stays in my hands. But who knows, we will probably swap roles one day! Although we live different lives and privately we are worlds apart, as Japana partners, we still share the same values at work.
Did you enjoy this article and find it helpful? Why not share it with your social media network below?