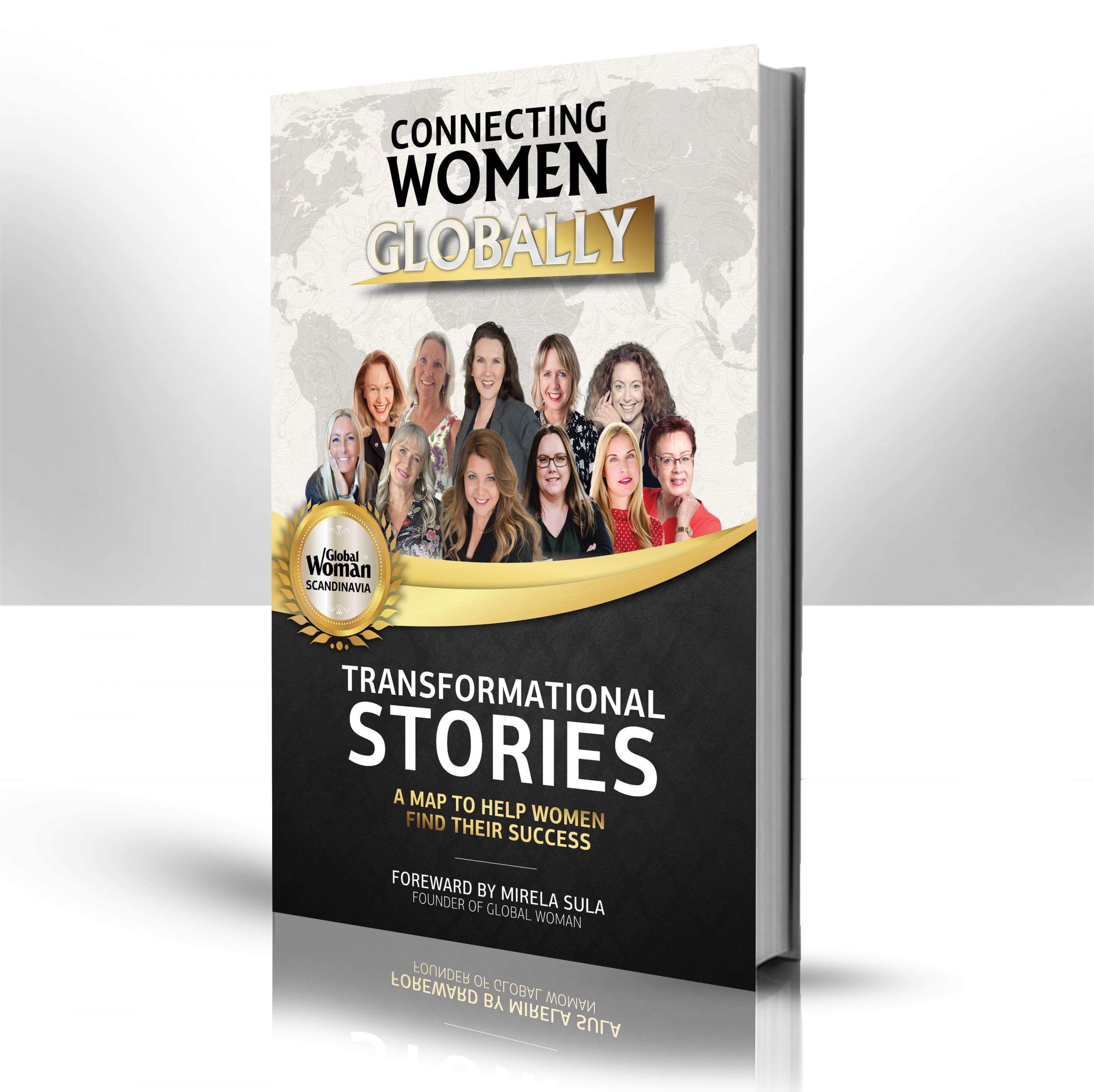 The Global Woman Book Scandinavia– Transformational Stories
The Global Woman Book Scandinavia 
 Transformational Stories
By Fatima Gorezi
The "Global Woman Book Scandinavia" is a collection of stories from 9 inspiring and transformational ladies from Scandinavia. Each selected participant has a dedicated chapter which summarises their life stories. In the chapters they share how they got to where they are today, how they are changing other people's lives for the better and their visions for the future.
In a world that is dominated by men, it's time to bring in a new era and a new paradigm, which brings women to a higher level of consciousness. That's why 'Global Woman' is creating a global platform for women who connect, share and inspire many other women all around the world.  The book takes you through Scandinavian women's life pursuitstowards their challenges and dreams and into their very personal childhood and history. In this interview for 'Global Woman Magazine' they share some insights of their great experiences. Their stories are of courage as entrepreneurs and about women who have found success by being authentic, inspiring and providing real value. These are the stories of women whose lives are the very embodiment of strength, perseverance and passion leveraged with an intelligent and strategic mind.
[rml_read_more]
 Ellen Bjerkehag
National Director of Global Woman Scandinavia and leader of the book project "Transformational Stories"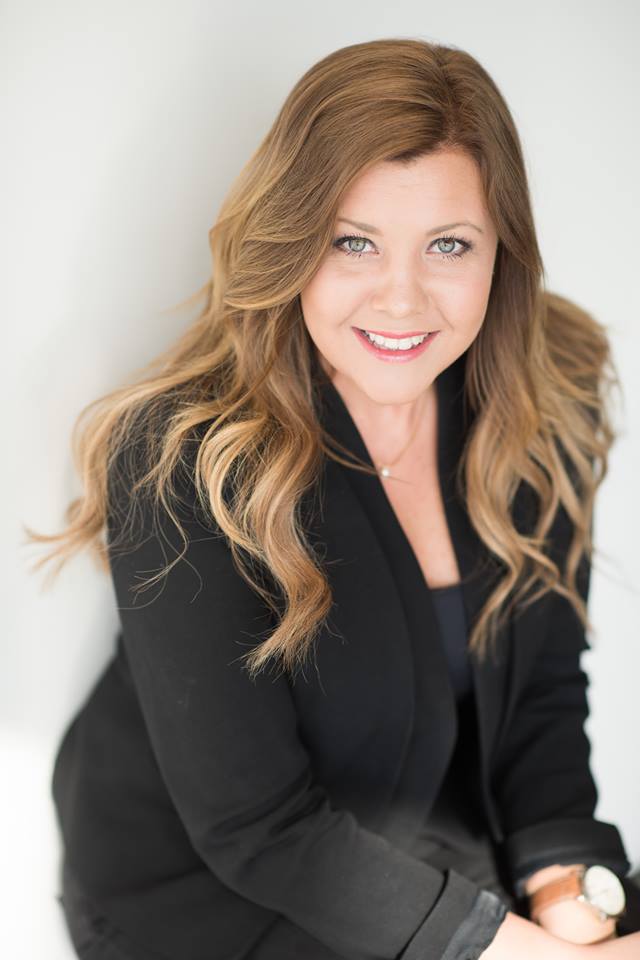 Our book project in Global Woman Scandinavia is created from our Vision and Mission to give Women a Voice and space to share her story with the world. The name "Transformational Stories" Comes from these women's stories and it was never a question of the name of the book. This is what i wrote as a description on the back of the book;
"Behind every person there is a story, and in that story is a diversity of chapters. Many times, these stories come from the darkest chapter in someone's lifé.
One of those stories that you never wished for yourself or something you never thought would be part of your story is now yours.Transformational stories come from those life-changing events that are rarely spoken out loudly or shared with the world but when they are, they create waves of hope, understanding and belonging among others.
We all need to embrace the circumstances of our lives, accept what we can't control and then let go. These life-events are many times for you to rise higher
 We may never be thankful for what's part of our story, but we may accept what happened and make this a turning point in our lives, and from that dark chapter, create a  brighter and clearer future.
Everything is a stepping stone towards what's coming next.
Behind every person you meet there is a story. In every chapter of "Transformational Stories"  is a woman who shares her life-changing moment with the world. When you read them they might be life-changing for you as well. Let the Universe guide you, accept the chapters in  your story, and make it a stepping stone to let your story transform you to a brighter and clearer future.These stories are a map to help women find their success. "
 
Kicki Pallin
Editor of the book project "Transformational Stories"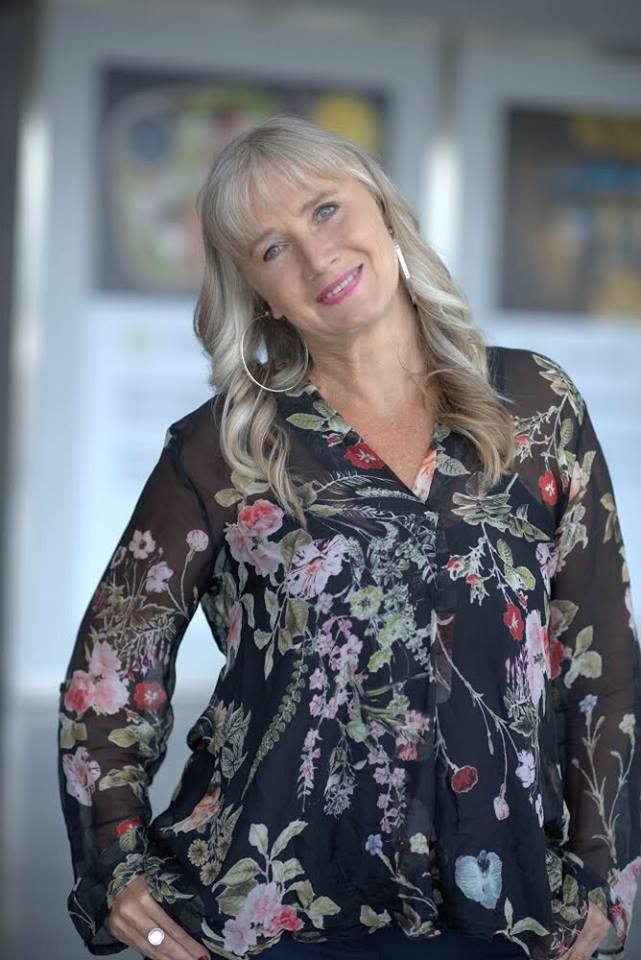 When I had the privilege of starting to work with the contributors in this book and their chapters, I could never have anticipated how these life stories would find their way into every fiber of my being. It's been a lot of pleasure, and an equal amount of hard work, to be on this journey with these blessed writers. Meeting and supporting them, getting to know them in different ways, feeling their words and seeing it all come together at the end. It's an experience I will treasure for a long time.
Transformational Stories – A Map to Help Women Find Their Success is really a book to be read many times. These nine Scandinavian women have come together in creating something new, as the sum of all their experiences is far greater than just nine stories shared by the same amount of writers. It is such a delight to to see how the Scandinavian Book Project emerged into a book. Through the words of these writers I believe we get an opportunity to look into the hidden corners of ourselves, and perhaps even find knowledge that has for a long time been forgotten. Or maybe just out of sight, because of a part of us shadowing our authentic selves. I wish for everyone the same privilege I had to follow the life journeys of these inspiring women.
Nenna Zetterström- The true meaning of leadership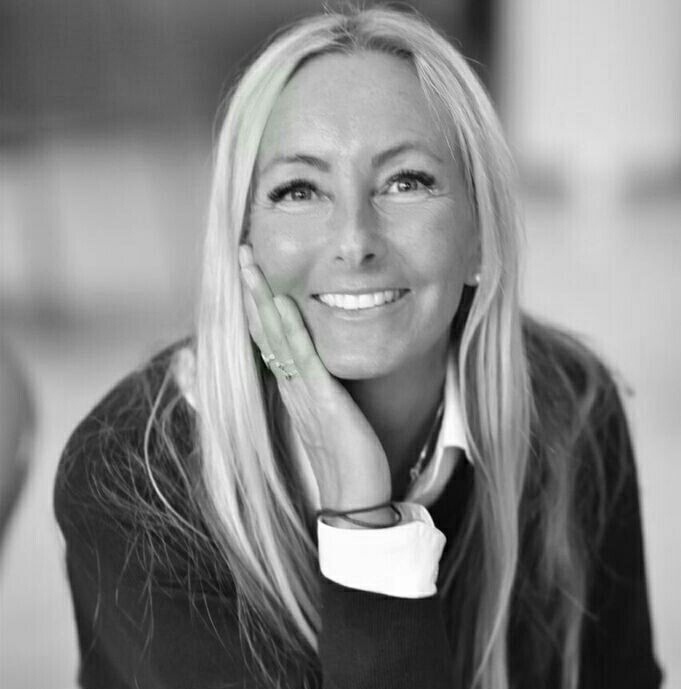 Nenna Zetterström is the CEO of "Creative Mind Communication" and a "Leadership and Life Strategist". She works as a Hypnotherapist, NLP trainer, Writer, Lecturer, and Educator, and inspires and helps people with transformational leadership. She is the regional director for 'Global Woman Gothenberg', Sweden.
How would you describe your entrepreneurial journey?
Since I was a small child I always had a great interest in human behaviour and was very curious about it – as well as spirituality, as I saw these things as the natural way of being human. After a "not so easy period" in my life, I shared some of this in my chapter in "Transformational Stories", the 'Global Woman Scandinavia Book Project.' I transformed myself and my life, studying everything I got hold of in the field of personal development and got my degrees as an NLP Trainer as a mental coach and as a hypnotherapist. I did this just because I love to educate myself and wanted to make the understanding and knowledge given to me, that transformed my life, in a context so I could share this with others and started helping my friends and family. They began recommending others to contact me because of the help they got. I just shared and assisted because this is my passion! I never thought of it as a business! It was fun! It was rewarding to see people transforming themselves using the "tools and teaching" I shared with them. I didn't even understand I was an entrepreneur until a friend of mine said so and encouraged me to start a business. "People come to you for help so why not make it your business? You love what you do so you might as well do it for a living." So, I did – and after a very short time I was invited to do lectures and courses. My journey as an entrepreneur might be described as: "follow where the passion is, and the universe will support you with the right opportunities and people". Being introduced to the 'Global Woman Club' network is one of "the things I were supported with" and has helped me to expand and grow my business and myself to reach women globally.
What can you tell us about the book project?
When 'Global Woman Club' announced the 'Scandinavian Book Project' my heart just went crazy with excitement! To share my story, with other fantastic women, is a dream come true! The book is the result of the team behind us writers and the assistance they have provided me with throughout the book project are beyond words to describe! Being a successful global woman means, for me, to be surrounded with people doing good things together from all around the world. The book project has all the ingredients above! I would like to give my most grateful thanks to Mirela Sula, the founder of Global Woman Club, for making this book come true. I also want to give my most grateful thanks to Ellen Bjerkehag, Kicki Pallin and all the others "behind the scenes" for supporting and providing the realisation of the book. I am both proud and honoured to share the experience with the book project, giving women globally the opportunity to meet me and the rest of the writers and the "roadmap" to find success that we want to share with them.
What does being a successful global woman mean to you?
Being a successful global woman is about being yourself and offering the world your special gifts in the way you do it and understanding the value of what you are providing. I like to see it in the way that "my life is my business" and if we learn something from each day, to grow ourselves. Then we are always successful. The formula for being successful is to 'be who you are'with integrity, honestly offering the world your special gift in the area your business is in and by living and doing business with passion. The passion you have for your business is passed on. You pass it on through the work you do- and people will feel that! Live and do business with passion – then you don't have to work another day in your life. You are fulfilling a purpose. That is, I believe, being truly successful.
Gun Britt Bolin
Dare to grow- Stay Curious and Keep on Learning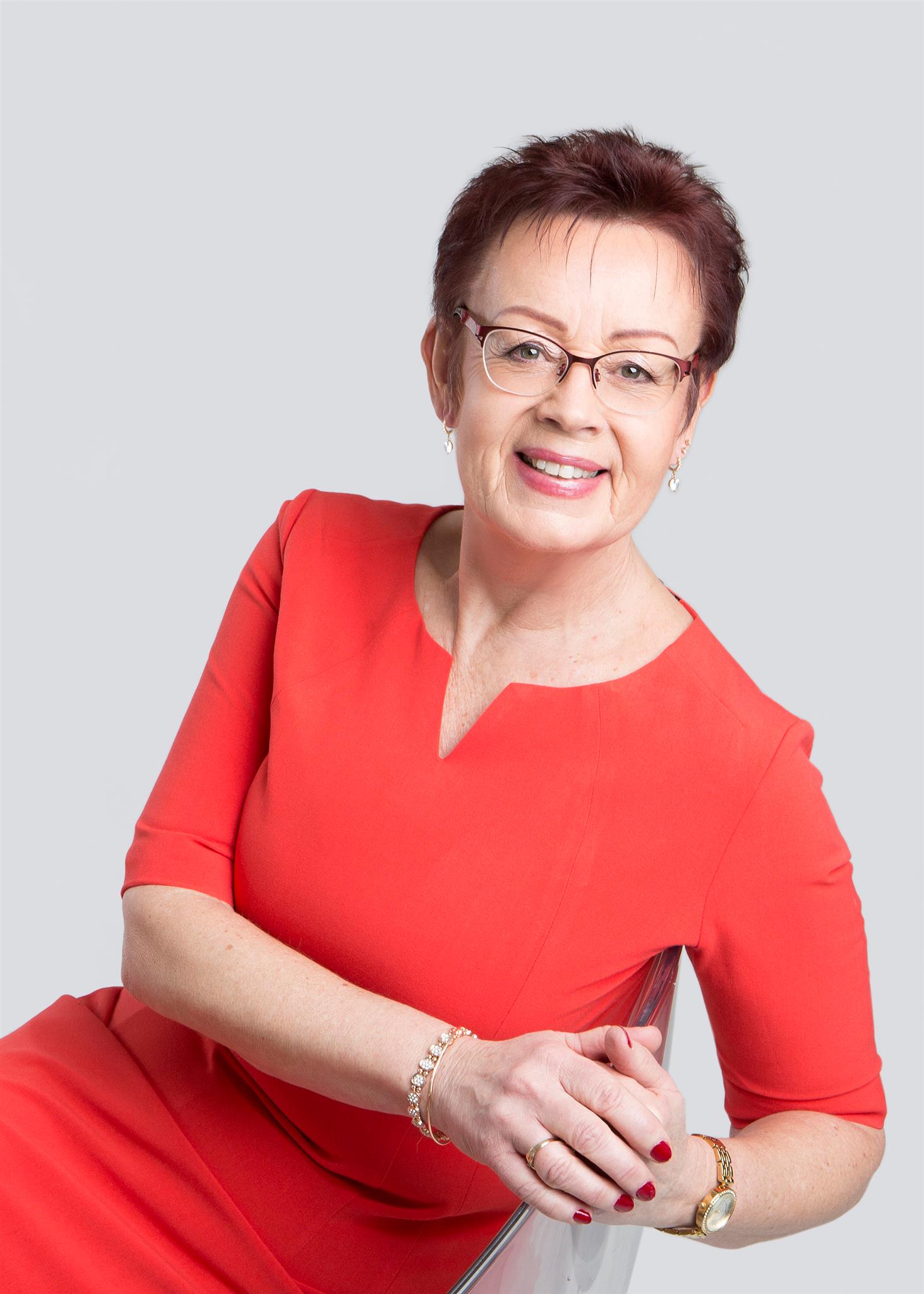 Gun Britt Bolin is the CEO and owner of "Dare To Grow!" and she is a 'Certified Coach' and 'Motivational Speaker' with many years of experience. In her work, she is deeply passionate about supporting her clients to find their inner strength and to build their personal and professional leadership. 'Dare To Grow! helps individuals and teams to become more successful. Gun Britt says that in a global world that is constantly changing it becomes even more important to improve our communication and collaboration skills as a way to better cope with stress and periods of increased demands.
You are a successful woman. How hard was it to get here?
I think my curiosity and open mind for what is possible have helped me to find the right opportunities. When I feel something is right for me, I go for it. That means I am used to spending a lot of time outside my comfort zone where I cannot have control of everything that happens. Yes, I have had ups and downs, but without throwing myself out in the unknown I would not have had all the experiences I have today.
The way you choose to look at life has a great impact. If you experience life as a hard struggle I think you put yourself in the way for almost everything you doand it really gets hard. But the perspective of being fortunate – just being alive, healthy, being grateful, for having family and friends around and everything else you are blessed with, is a strong resource for success and helps you see beyond any obstacle. With the mindset that there are infinite possibilities waiting for you it helps you to be aware of them and to go for them.
What do you like most about coaching?
Oh wow! Professional coaching is a fantastic tool for helping individuals and teams to be aware of how thoughts, beliefs and behaviours bring positive results. As a coach, I strengthen them to take the steps necessary to fill the gap between where they are now and where they want to be and build up the strength from inside out. By coaching I help individuals to find their own truth, from where the strong motivation and peak performance attitude originates. Insights, ideas and plans you come up with yourself, in collaboration with a coach, has a lot greater effect than any advice given to you. And I am the fortunate one helping people getting in touch with all their inner resources.
What can you tell us about the book project?
It is a privilege to be part of the first edition of the 'Global Woman Club Book Project'. We are a bouquet of women with different backgrounds, experience and ambitions. Together, I hope that we can inspire women, and men, all over the world to go out and make a reality of their dreams. At the moment you make a decision, and start to take action, there will always appear a pathway that leads you in the right direction.  This pathway is usually a bit curved and no doubt some hurdles will come up on the way. It can also take a bit longer than you had expected. But as long as you keep your eyes on the mental picture of what it will be like when you get there you will find whatever is required to carry it out. I hope those life stories in the book will encourage the readers to take brave decisions and steps towards fulfilling their lives.
The book project made me think of all the gorgeous people I have met who definitely have made a difference in my life. In my mind I revisit experiences and successes in my professional and in my private life. Decisions that had a great impact, places I have been to and all the things I am grateful for in life. I am a specialist in putting all the light on others, but having this opportunity was like giving myself a long warm hug and a pat on my shoulder saying, 'Well done Gun Britt, well done!'.
Josefin Lassbo – The way of the heart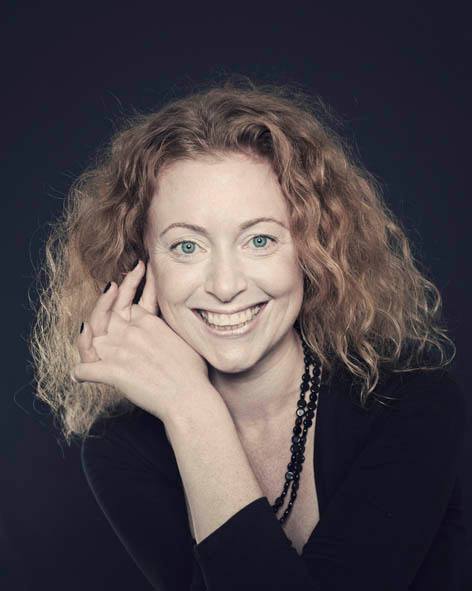 Josefin Lassbo is a single mother of two teenage boys, and a personal leadership and change management thought leader, uniquely combining design thinking with a natural holistic mindset.Starting her career in the early 'Eco Fashion' movement, Josefin won the award of 'Business Rookie of the Year' at the 'Business Region Gothenburg' in Sweden. She is a courageous entrepreneur who wants nothing less than to change the world. She has founded five value-based companies, been mentoring start-ups for seven years, and launched her first book "Management for sustainable development and personal leadership" in 2013.
What is your background and how would you describe your early life?
I was born in Gothenburg, Sweden. My parents divorced when I was 1 year old, and they had shared custody of me. In my mother´s home the sewing machine was always on the kitchen table and I learnt to make my own clothes at an early age. Since I was 11 years old my big dream was to become a fashion designer and 15 years later I took my 'Masters' degree in Fashion design. A year later I founded my company "Reflective Circle", not so much because I wanted to be a business owner, but because I didn´t find any other Company who shared my basic values and vision: making clothes that were beautiful on the outside AND carried beautiful inner values of sustainability and ethics. The Inside-Out perspective has been part of my core ever since then; from designing clothes to helping professional women designing a life they are proud of. When I was a child and a young girl I was very shy. I learnt to know my inner world before I knew how to navigate the outer world. Now they are both as important to me, intertwined in the mysterious fabric of life.
How can women become successful in starting their own businesses? Can you share some advice?
I have been a business owner for more than 18 years and I founded 5 values-based companies. I was always driven by making the world a little bit better. I think being an entrepreneur and having your own business is the best possible way to learn, grow and design your concept according to the lifestyle you want. It won´t always be easy, but it will always be valuable and rewarding. So, go for it, sisters!
Here are my 7 keys to becoming a wholehearted businesswoman.
Be You. An authentic person. A complete human being is always more interesting and has all to gain. "Looks like good" is NOT enough! Taste all the flavours of life and gain wisdom. The goal is not so much perfection as completeness.
2.Turn failure into value! Everything is just feedback; stay open-minded and look for the learnings.
3.Make space in your agenda for rest, family time and fun, and guard it as a warrior. It is necessary to be resilient. "Inspiration" means "to breathe in"!
Be sure to surround yourself with supportive and positive minded people.
5.Be in nature. It is the best way to ground yourself, and when you are grounded you don´t burn out.
6.Be mindful of what you feed yourself with; what you eat, drink, what you read, watch, think about. Choose wisely!
7.Journal every day!
There is a huge unleashed human capital in women today; a value that is needed right now!
What can you tell us about the book project?
We all have a story to share. And perhaps, sharing our stories, and listening to each other´s stories is one of the most powerful ways to heal old wounds that may block our way to live a life well-lived, as a complete human being rather than a perfect person. Especially in this part of the world, I have the feeling that we have lost our history, our heritage, the roots that hold us upright and grounded when it is stormy outside. Knowing who we REALLY are, in the depth of our souls, behind all those superficial, disempowering stories that we have been told by somebody else and then to tell that story to others is so important. When you know your unique essence, speak your truth and walk your talk, nothing can stop you from being the star that you are! Wholehearted and awake.
Anett Lindkvist- Say Yes to Your Own Life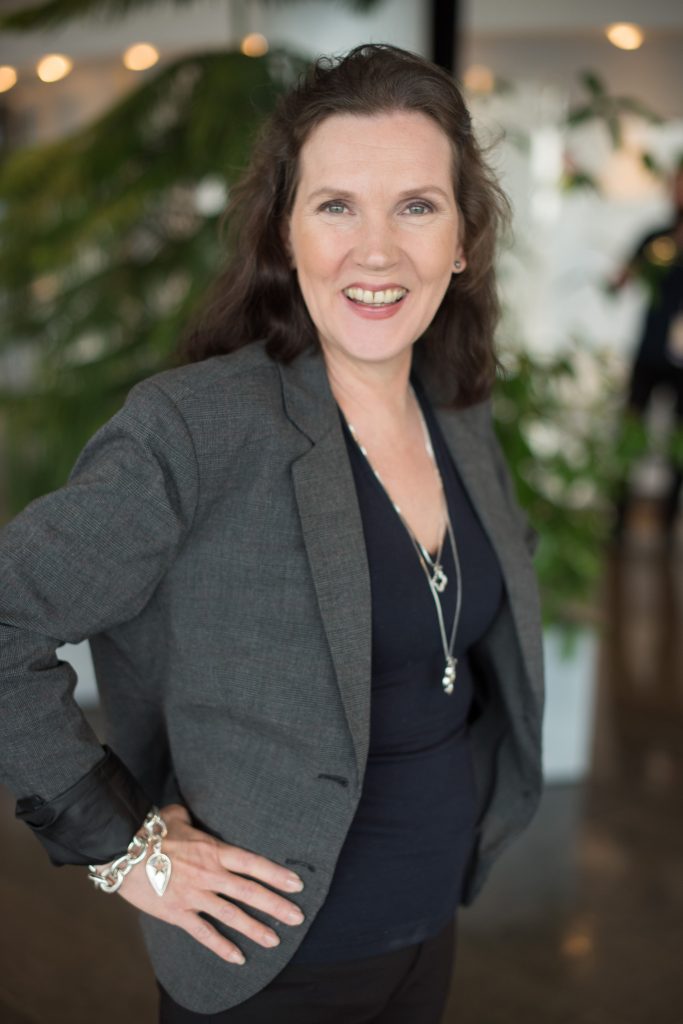 Anett Lindkvist is the CEO, Owner and Founder, of "Kidz Education" which operates three pre-schools in Sweden. She has a BA degree in "Child and Youth Education", and a Masters' degree in "Leadership", specialising in the field of education. Anett has many years of experience as a Teacher and as an entrepreneur in education. She started pre-schools with the intention of being very involved and her goal was both to influence and improve the pre-schools of today.
Can you tell us more your career and professional background?
I´m the founder, owner and CEO of "Kidz Education". I have three pre-schools in Uppsala, Sweden. I have a Bachelor of Education degree in "Child and Youth" education and later on a Master´s degree in Leadership, especially within the field of education from Uppsala University in Sweden. I worked as a Teacher for many years before I became an entrepreneur about 10 years ago. I worked as a Teacher in a school for six-year-old children and several pre-schools for children from 1-5 years old. Before that I was working with senior citizens in elderly care.
What are you most passionate about and why?
Since I was very young I have been working with people and that is what I love to do. For me the meaning of life is meeting with other people. When you are with people or you work together with people, you grow as a human being. When you are open to listening to others and when you have a conversation and dialogue with others you get new perspectives in life and then you grow. I see problems as natural and as possibilities and I love trying to solve them, both in private life as well as in business. You can really grow from solving problems. I love to be part of change and development every day. I love being a leader and being involved and influencing – and that has been so in every job that I have had.
What else do you want to achieve in life and why?
When I lie on my deathbed I don´t want to regret that I didn´t try to do what I wanted to do in life. For me one thing has always led to another without planning everything. Like for instance, I got the question if I wanted to start a pre-school. It was nothing that I had in mind or had planned for. But I said 'yes' because it felt right, and I felt that I could do that. So partly in the future I think that things might come to me that I haven´t thought about. And partly I plan and want to contribute more to others, to inspire, to help, to work together. For instance, I am about to help others who are involved in start-ups in business. And now, with this book project, I think I can contribute to starting a business or to encourage others to do things in life that they have never done before. There are so many reasons in life not to do things you would love to do. Fear is often the biggest one. And it´s a shame if one lives a whole life for somebody else – or lets fear get in the way. I want to contribute and tell my story so that others also can think that they lived their life following their own wishes and desires.
Can you tell us more about the book project you are a part of?
Now I am part of a book project with several other businesswomen. For me it was an opportunity to inspire others and write about my journey with my own business. I can encourage others – especially other women – to also say 'yes' to their own life and give them the courage to start a business. I also write about the difficulties that always come when you have a business and hopefully give others an understanding that it is normal for challenges to come- and that you get stronger as a person when you deal with them.
Katarina Hanssens Carlsson – Living your brilliance

Katarina Hanssens Carlsson is the CEO of "Destiny International", a company based in Sweden. She's a businesswoman, mentor, trainer and also a certified Psychotherapist. Katarina has worked successfully for the past 15 years with over 1,500 clients, internationally.She also has a background as a teacher.
How do you remember the beginning of your career?
When I left school, I had no idea what I wanted to do. So, I decided to become a Teacher. I thought that in the worst-case scenario I could still teach my own children. I attended Homerton College in Cambridge – one of the best Teacher Training colleges in Britain. I excelled there, and I loved teaching.  I just didn't like the educational system. My first teaching assignment was to teach 3J French at Kingsbury High School in London. None of the teachers wanted to teach 3J but I loved the challenge and every student in that class achieved good results in French.  I was asked to stay and teach them, but I chose not to work within a system that was counterproductive to the student's self-esteem.
I then studied to become a Psychotherapist since I wantedto know more about human nature in depth.  I wanted to know why I was the way I was – and why people were the way they were.  I found some answers but not enough.  That was when I left for the States to find answers and to become a Business Vision entrepreneur.
In your opinion what are the best ways to be a successful businesswoman?
In my opinion,the best way to become a successful businesswoman is to love and honour yourself, first and foremost.  We need to value who we are and know ourselves at the deepest level.  We need to know who we truly are, as a businesswoman.  We need to know our true authentic business identity and that can take years of soul-searching. However, I would suggest that we start in a business that we love; that gives us and those we serve, JOY. This is the key to a businesswoman's success.  We all have brilliance within us and we need to make that brilliance shine and consistently deliver value.  When we do that we will succeed. Last but not least, we need to have a compelling 'Business Vision' with a five-year business plan and financial goals.
 What can you tell us about the book project?
The book project is an amazing journey and a transformational process.  I looked back on my life and I could see that everything made sense.  Every experience, every relationship had brought untold wealth to my life; the wealth of wisdom. Every challenging, traumatic or even abusive experience has given me strength. Today I'm not so easily swayed!  Since I know who I am and love who I am, I no longer take other people's negative opinions of me seriously. Nor do I give my power away to them. No one is worth that.  So, having completed the book project, I rejoice.  I celebrate my life and all the experiences and all the wisdom it has given me. Now I can put all my knowledge and skills together and give them to the world.  That is my greatest joy.
Finally, I discovered that I absolutely love writing. I've always written. I've always painted and now my next wonderful discovery is that I love training. So now I'm creating a global businesswoman training program. I'm so excited!
Rita Leschbrandt – Let go and jump!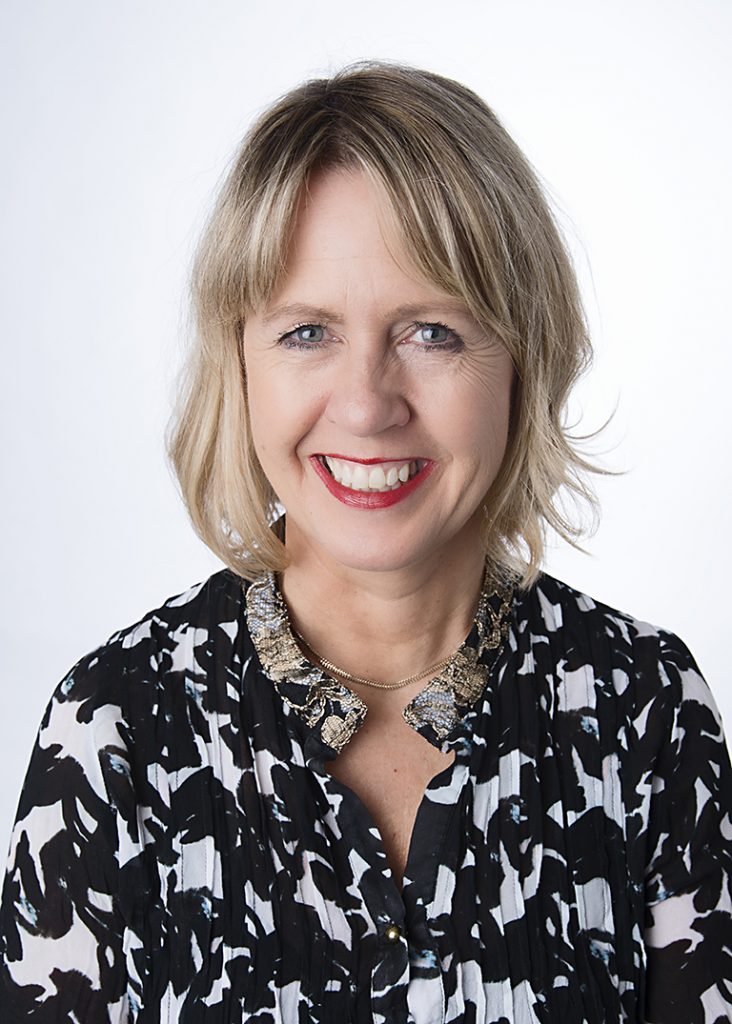 Rita Leschbrandt is an independent marketer and ambassador for "My World International", which is an international loyalty program. She helps small and medium sized enterprises to increase their sales and to get more loyal customers through more cost-effective marketing.Rita previously worked professionally as a secondary school teacher in Norway for many years, but in 2017 she decided that she needed to be more challenged and so she quit her job, sold her house and moved to Oslo. She wanted to succeed in business.
What is your background and how did you end up starting a business in Scandinavia?
I have been a Teacher in secondary school in Norway for 30 years. It has been my security, especially when I was a single mother for some years. But even though I liked to be a Teacher and thought it challenging and interesting, I also looked for something else. I wanted to start my own business for a while but found out it was risky, involved a lot of money to start, and I saw I had to work more hours than I did in my teaching job and I didn'tknow if I would ever succeed. I read that many who start their own businesses failed within 5 years.
So I came to the conclusion that I had to start thinking differently. I actually did not want to be employed anymore so when I heard about network marketing from a friend of mine, I knew that was what I wanted. So, I started with a network marketing company that had quality skin and health products. I worked with that for about 6 years. I had a small team, facebook groups, held meetings and some home parties etc. but it never took off.
Then I heard about another Company that had a loyalty program. I decided to join them instead because I was sick and tired of selling products. In this program you can save money on things you are going to buy anyway and get money back to your account (cashback) and shopping points. I started as a marketer for that Company and built a big team with other marketers and customers.
A marketer will get commission when they involve other marketers who build their team because we create a lot of shopping within the community. A marketer can also help other shops and businesses to be a member of the program and then attract more customers to his or her business because the customer will get cashback and shopping points when they buy something there.I have also started as a real estate agent in Cyprus. This is a beautiful place by the Mediterranean Sea. A perfect place to have a vacation home. I just bought one myself. I can help people to get to know the area and show them around.
How will you take your business from Scandinavia to a global level?
I have customers and some marketers from other parts of the world already because I have a large team who have also involved customer and marketers in other parts of the world. But of course, it is important to me to continue to build my team of customers, marketers and shops outside Scandinavia. And, since I have also started as a real estate agent I am ready to be global.
I think it is important to attend events as a Global business woman to network with other women. By being part of this book project, I hope to take my business to a global level. I hope I can help a lot of women to succeed even more by telling them about our loyalty program.
Can you tell us more about the book project you are part of?
This book project is amazing to be a part of. To be able to tell my story about the challenges I have had in my life and how I overcome them – and how I decided to be a businesswoman and step out of my comfort zone. I have always been quite shy, but I have learnt how important it is to step out of the crowd in order to be seen and succeed more in your business.In this project women can step out and tell about themselves and their business. I recommend other women to be a part of a similar book project.
Sandra Wigren- Unlock your greatest power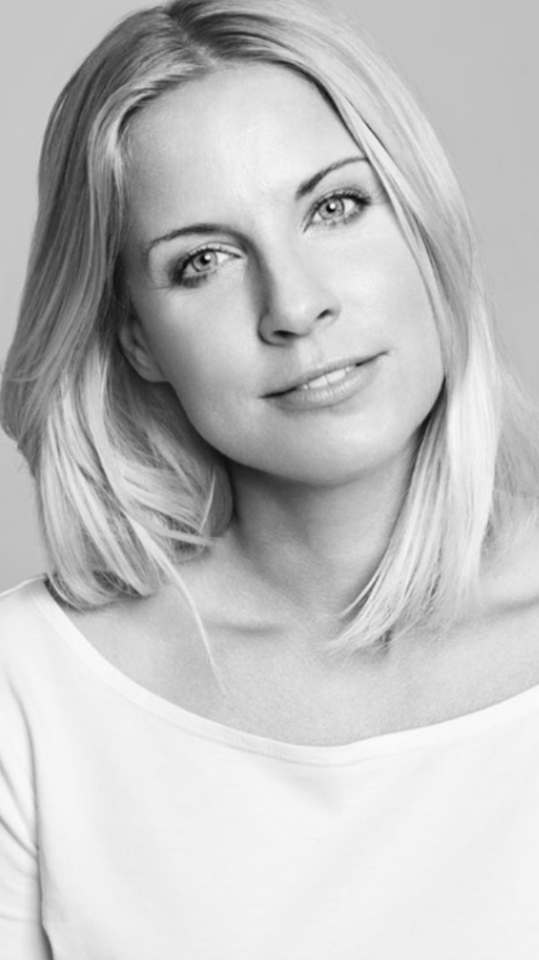 Sandra Wigren is the personification of someone reinventing their own life. Soulful and artistic are the words I would use to describe her. She has had a successful career as a performing artist, a TV presenter, as well as a clown and fire-artist on-stage. Today she is a global Speaker, Coach, Trainer and founder of her own Company 'Soul Fitness' in Sweden. Currently she is on a speaking tour where she shares her story to empower others to turn their pain into power.
Who is Sandra in everyday life?
I am woman who loves simplicity andextraordinary things such as nature, sun, water, workouts, food and a lot of laughing. I love to get up in the morning with my family, and then, when everyone is off, I enjoy the silence. I am a woman of my word. A woman of total transparency with a child in my heart that laughs and enjoys the important world of imagination and creation. Every day is pure magic for me and I like to fill the day with as much magic as I possibly can – paying huge attention every minute of the day with what I send out.
What is your business and how did you develop it?
Since a small child the stage has been my home and I am all about entertainment. First out singing and dancing and then entering the theatre stage. I became a Clown and got educated through a circus school for three years. I was working professionally with this ever since and I am still very productive. But now, 25 years later the stage has led me to TV and being in front of camera – presenting on TV for ten years on and off.
Then life wanted me to go through some challenges to get to where I am today. On stage sharing and healing other People through my story. I survived a natural catastrophe through a tsunami and the survival of that led to the tsunami rinsing through my life and erasing everything like a death. But out of that death a new 'me' was born including my Company and my life mission – "SoulFitness".
Today I am still at home on the stage. Combining my clown, fire work and sharing my lifestory as a public speaker. Creating joy out of pain and giving the whole 'me' to help others to heal.
What can you tell us about the book project?
The honour of being a part of this incredible and amazing book is fantastic and also extremely valuable. We all together are reaching out with strength by combining our stories in one and the same place. We are able to share a lot of content. This is as well as a pitch of my own story and my own book that will be released next year.
The power of 'Global Woman' is huge. And all women with the right intentions are helping each other and to Rise. It's a global movement for those with a pure heart and soul. It's a worldwide network for everyone who wants to shine. And I am extremely proud and happy being a part of it with love and light through health, heart and soul.
Marie Wetterstrand- Are you a world class leader?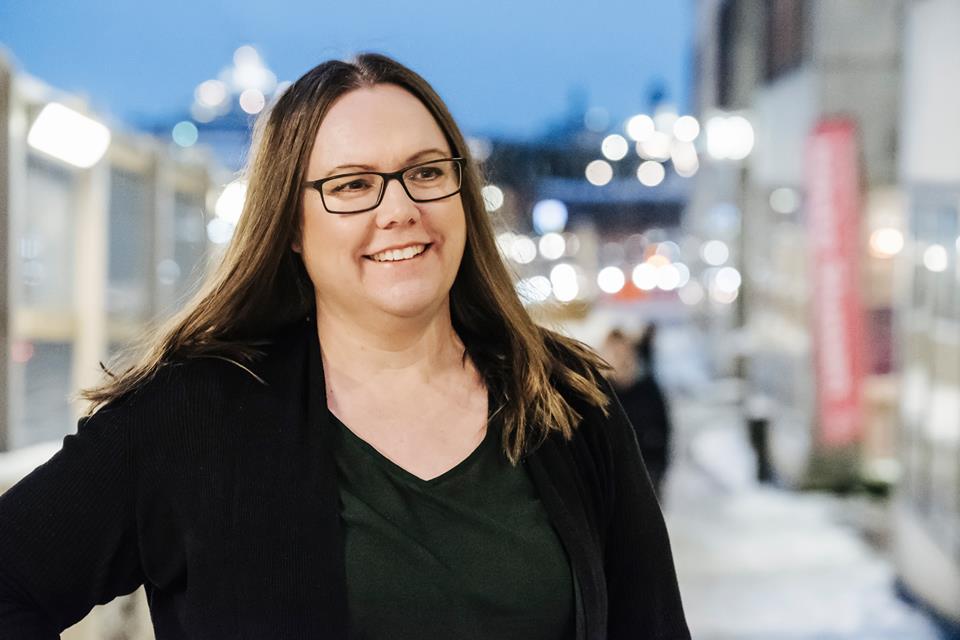 Marie Wetterstrand is the founder of "Way2Grow" and she is a Certified Coach and Mentor based in Stockholm, Sweden. Marie specialises in high-performance quality leadership education. She has more than 20 years of leadership experience and has worked with both national and international companies.
You are such a successful woman – How do you describe your life progress?
It´s a journey of course and nothing or hardly nothing comes for free. An easy answer is to say that I have always said 'yes' more than 'no' which has opened a lot of exciting doors for me. Was I ready for all those opened doors?  Absolutely not! But I learned along the way and that´s why I now have more then 20 years off leadership experience because when I got the chance to be a leader I took it. I was scared to death but finding myself saying 'yes'. I learned along the way and had great mentors and coaches on my journey. I was also extremely shy when I was young and also in the beginning of my twenties but as I had said yes to take my first leading position it also gave me the responsibility to develop myself and put the mirror towards my own development. I needed to be a good Coach, communicator and inspirer and also needed to develop the courage to show clearly when someone was out order or needed to change direction.
I think what has taken me to where I am today is that I have taken chances, I have dared to be outside my comfort zone and I have had good mentors and coaches along the way.
What are your big ambitions for the future?
It´s to empower leaders to create winning teams enabling their organisations to grow and scale. I am really into creating world class leaders – both entrepreneurs and big organization leaders – to know how to change the world's leadership and how we look at leadership in the future.
Can you tell us about the book project you are a part of?
It has been an amazing project and also a good lesson for myself to see from where I started to where I am today. It has been a privilege to be part of this book together with other brilliant female entrepreneurs in Scandinavia.
Elisabeth Edborg- My way to the stars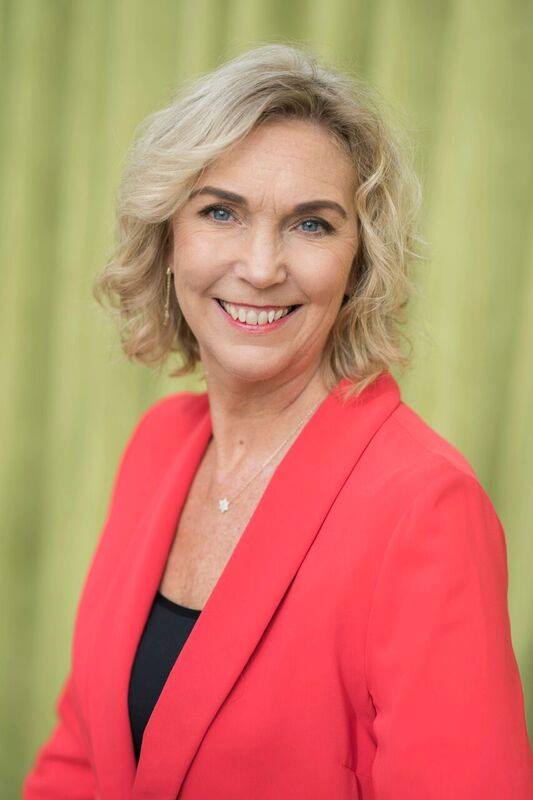 Elisabeth Edborg is the CEO of "Seven Stars" and founder of the 'Seven Stars Centre' in Stockholm. She is a former IT-manager who completely changed her career into the field of Spirituality. Elisabeth is now working as a medium and healer. She is passionate about supporting her clients to live a more fulfilling life through personal development. She is also an educator and teaches in the area of intuition, mediumship and healing.
How do you remember the beginning of your career?
I remember the beginning of my career, my second one. I had my first career within the IT business for about thirty years with a sense of freedom, the challenge to learn about starting and running a business of my own, stressful and nervous and asking "Will I survive financially?". It was also a great feeling of joy and "I am doing the right thing?". I had faith that it would turn out well for me but of course I had to work hard to get customers and to get the business running. I collaborated with a spiritual organisation in Stockholm which gave me some customers. I also took all the help I could get from others learning on how to run a business of my own.  I loved, and am still loving, my work as a medium and healer giving readings or healing to people which supports them to having a good and fulfilling life. The feeling was amazing that I, with my gifts and skills, could do that for other people. I also started to have classes in intuition, mediumship and healing as teaching is something I really love to do. So, in spite of all the new things to learn, plus worries and uncertainties, I also felt this new career was a good one for me and made me feel very happy and joyful.
In your opinion what are the best ways to be a successful business woman?
To do what you feel makes you happy and truthful to yourself. Trust your intuition regarding what is good for you and your customer. Think of what your customers really want to buy as a service or products from you, not just what you think they should buy. Think of what your core business is in your Company and let other people handle the other things for you, for example book-keeping and other administrative work. Don´t do everything by yourself; take help and collaborate with other people. Learn from others.  Take care of yourself. Then of course be professional in what you are doing. Be polite, firm and persistent towards your customer and listening to your customers. Get them to trust you. Think long term because the best customer is one that is coming back again and again and also recommending you to others. Be happy and great in what you are doing – it will affect your customer in a positive way and they will want to buy your services and products.
What can you tell us more about the book project?
When the 'Global Woman Book Project Scandinavia' was presented to me I thought, "Yes, this is just in line with what I want to do in my business now". Several years ago, I started to write a book of my journey to become a medium and healer, but I have not yet finished it. This book project gave me a marvellous opportunity to get up on track again with my writing and to start with a short version of my story. I got a professional help to check my writing and the marketing of the book – all very helpful for me. It has been fun to do this together with others and it has opened some new opportunities for me to explore for continuing my writing. The book project also made it possible for me to tell and inspire all readers that "It´s possible to change your life radically and start believing in something new." Also, the book talks a little bit about the spiritual world and that it´s actually existing which even I didn´t think it was true originally. I am so grateful and thankful for 'The Global Woman Book Project Scandinavia' and what it´s given me and will give others who will be reading the book.
Did you enjoy this article and find it helpful? Why not share it with your social media network below?