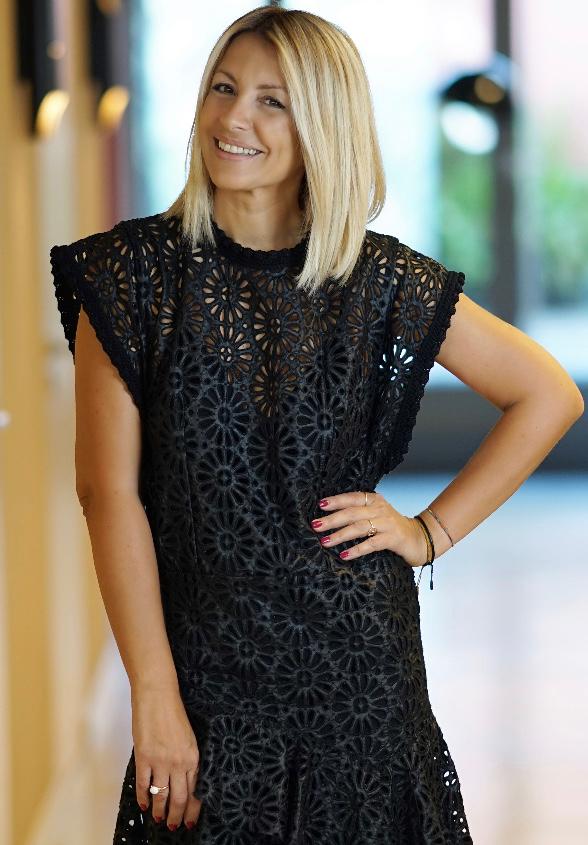 Improve Your Customer Service By Getting Feedback
Improve Your Customer Service By Getting Feedback
By Anna Gozi
Hatice Nizam is a self-made entrepreneur who migrated at the age of 18 from Turkey to Germany, without knowing anyone except her twin sister, with whom she started from scratch and worked every single day from dusk until dawn.
Her results of 25 years exceptional endurance? Successful implementation and leadership of 4 unique hair salons in Germany's biggest cities. She empowers more than 60 employees day by day and trained over 100 apprentices.
She has become the face for Hair & Beauty. Despite the fact that she has naturally dark hair, she is Germany's color expert for blond.
It is her generosity, her pure love and passion that made this vision come true.
[rml_read_more]
Her 15-year old adopted son from Turkey is her biggest love in her life and the source of her energy. Hatice lives by the motto "Everything is possible if you work hard for it."
You immigrated to Germany when you were 16, without knowledge of the language, without friends or anything familiar. How has this experience influenced your development and today's success?    
Immigrating to a foreign country is never going to be easy. The biggest problem I faced was the language barrier and culture differences. My twin sister immigrated two years earlier than I did, and so when I arrived, she already knew the language and had made friends. At the time, I couldn't speak any German, which made it extremely difficult to build relationships with my classmates, leaving me feeling isolated and left out.
I decided I needed to change this, and so I gave myself three months to learn the language, choosing to do so by reading comic books. I haven't always been the outspoken business woman that I am today… Not at all! Even once I had learned the German language, I found myself nervous to pronounce something in case I said it wrong – I didn't want to come across as being inadequate. However, I soon found my happy place which happened to be in my salon making my clients' hair dreams a reality, and when I did, I found myself thriving.
Today, having served over 1 million customers through my salons, I can say that connecting with people is the single most important skill required to be successful. When you create your own environment, you can be the real you, and you can connect with ease. My 16 year old self never dreamed of being on German TV, launching her own hair products and becoming the boss of over 60 employees… The adversities I faced made me stronger, and I'm proud of what I have achieved through my hard work and dedication to my craft.
How did you make it to the top of one of the most competitive industries?
I've always looked up to the big names in my industry, and to the trendsetting cities for inspiration, such as London, New York and Paris. In a fast-changing industry like ours, I realised that constant development would be key to maintaining a successful career. Trends are created in Europe, but the Americans generally experience them first as the culture is more expressive. 25 years ago I would watch American movies, read fashion magazines and travel to observe people, and I feel like this awareness greatly contributed to my success. I've also always put lots of effort into developing my professional network and skillset. 
The reputation of hairdressers has changed in Germany within the past 25 years. We are finally getting recognised as the artists that we really are. I am passionate about beauty, inside and out, and my customers see and feel that. Our focus is always on their happiness, which is one of the reasons they keep coming back for more. We are always evolving, expanding our service offerings and dedicated to delivering at a higher level, which has helped us remain at the top of our game. How can we serve in the best way possible? What can we do to continue to serve our customers, even after they leave our salons? Our hair product line was born as a result of asking ourselves these questions, so always be evolving!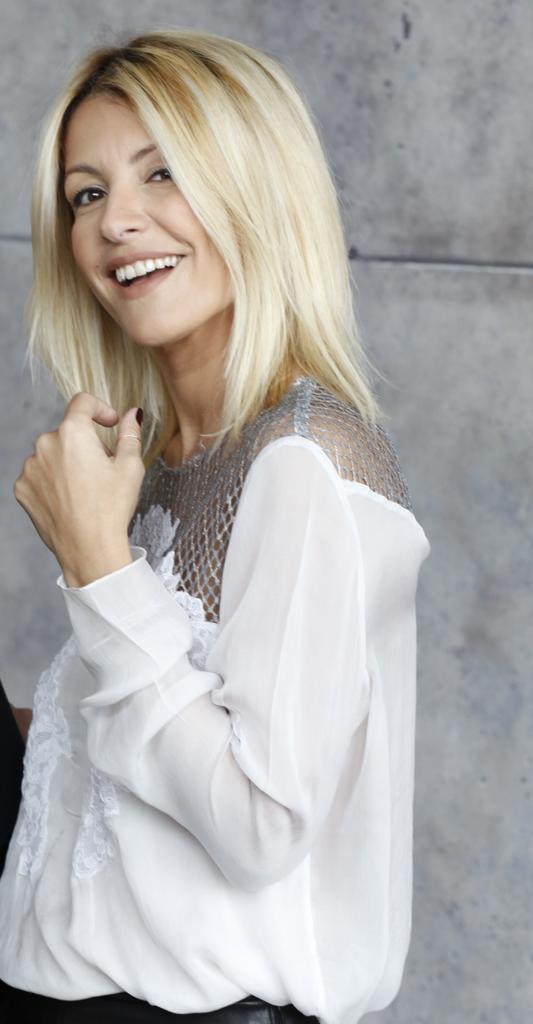 What's the biggest challenge you've encountered so far?
I started all over again at the young age of 21, when I left home, and my family, to move to Frankfurt. I was completely alone, with just "1 DM" in my pocket and a dream to become the best hairdresser in Germany. I got a job immediately, took on a bank loan to pay for evening school, and for the next year, my life consisted of work during the day, school in the evening and study at night. It was a challenging time in my life, but important preparation for what was to come next. 
What is your favorite part of your work?
EVERYTHING! I can honestly say that I am in love with my work. Every morning I look forward to seeing whose hair I will be transforming that day. I am always curious as to what mood they will be in and how I can help them to look and feel better. I consider myself very lucky to serve my clients every day, and I am also very thankful for my team. They bring so much to our brand, and so I enjoy checking in with them regularly to see how I can help them with any challenges they may have. I like to help my team grow stronger every day. My favourite part about my work is the people I get to serve, and those who work alongside me. 
What advice would you give yourself in retrospect that would have helped you in the beginning of your career?  
In the early days of my career, I had a big, exciting vision, but I also experienced great anxiety. I was really worried about the financial risk, whether I had what it takes to be a great employer and if I could successfully achieve my goals while also wanting a family in the future.
My experience has taught me many things, but my biggest piece of advice would be to relax and enjoy the journey. You never know what you are really capable of until you are forced to prove it to yourself. In the end, everything comes down to organising yourself well and constantly pushing yourself to be better. If you find yourself feeling anxious or under great stress, pull yourself out of it and trust that you are capable – because you are!
What are your ambitions and what motivates you on a daily basis?
 Every day, I feel motivated to constantly grow on a personal and a professional level. My main priority is always the happiness of my customers. We have millions of viewers watching us as a result of our TV exposure, and so our reputation must be maintained, but my primary focus is on ensuring that every customer who enters one of our salons has a spectacular experience, and leaves feeling like a million dollars. It's never about the fame, it's always about the individuals who trust us to make them feel their best. Taking care of our clients is my biggest motivator, because I know if we do this, the rest will take care of itself. When you sit in my chair, you become a friend and I want you to leave our salon feeling incredible, inside and out.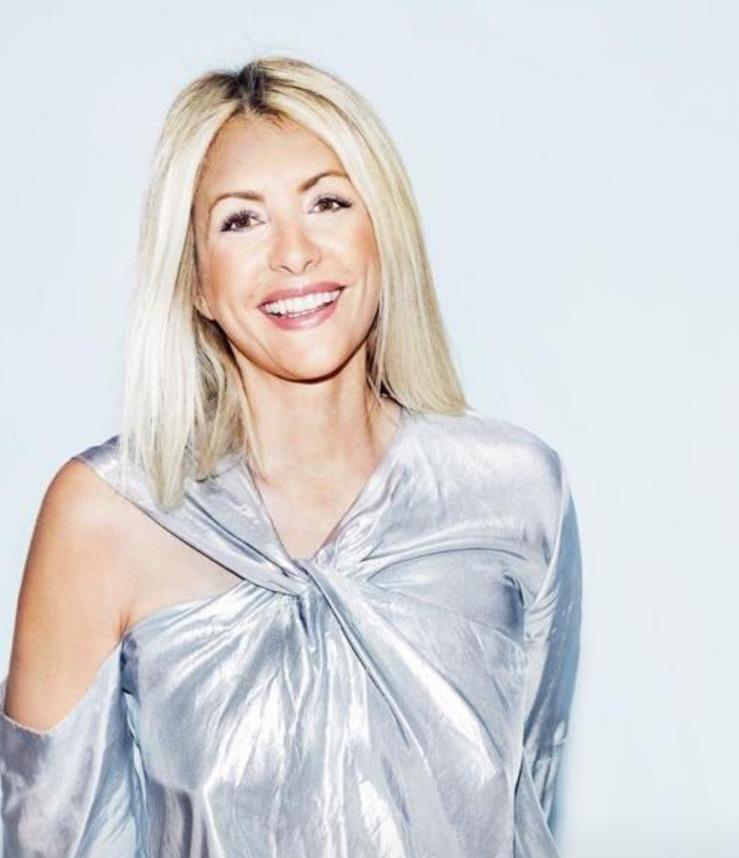 Which advice would you give to someone who wants to succeed in your industry?
 Always be curious. Ask questions consistently and give your customer your focus. It's important to remember that we are in the people business, and connection is key. Build relationships, network frequently and let your passion shine through. In order to be successful, you have got to fall in love with what you do, and the journey that you are on.
 Tell us about "Authentic twins" 
"Authentic Twins" was born out of a passion for serving our clients. We wanted to ensure our customers were able to maintain that feeling of freshly coloured hair, even after they left our salons, and so we created our innovative, all natural haircare line for blonde and caramel tones. After four years of scientific research, endless tests and 25 years of experience, we found the perfect formula and created our product range inclusive of shampoos, conditioners, hair masks and brushes.
 Where do you see yourself in 5 years?
In 5 years time, I will be doing what I always do, because I love it. I will continue to surround myself with the right people, remain humble and grateful for what I have, and enjoy what's most important to me: My family. I see our business expanding internationally with our products available on the global market, and more "Blow Out & Make-Up Bars" opening in Germany. I can't wait to help even more women around the world to shine even brighter.
Did you enjoy this article and find it helpful? Why not share it with your social media network below?