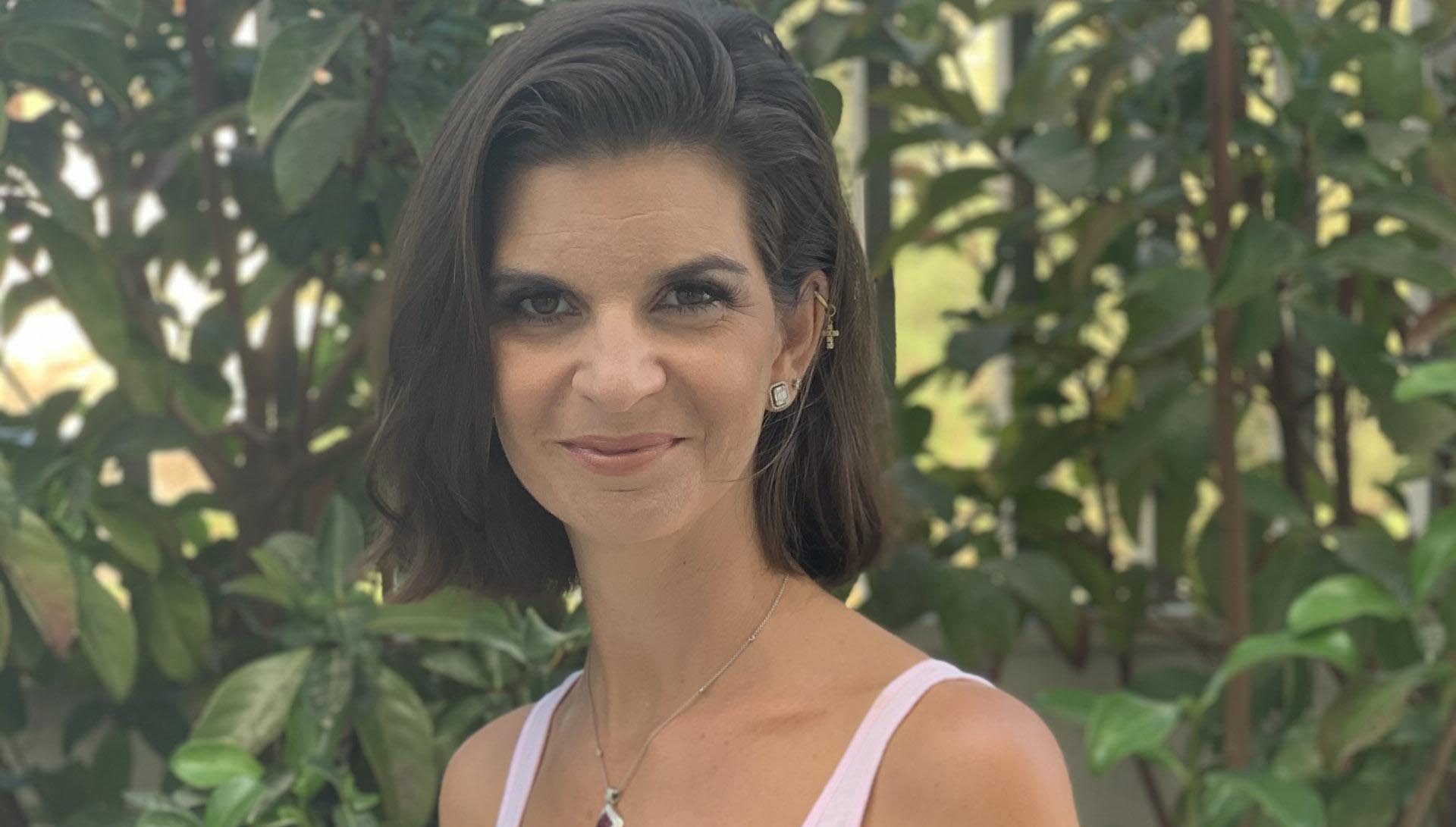 Farah Shammas; The businesswoman who dreamed of becoming an artist
Farah dreamed of becoming an artist when she was young, but when her family built a hotel in Cyprus, her path was set, although her desire for art never left her. She now runs her family business and her greatest pride is customer satisfaction. As an expert in this field, she also gives her perspective on the COVID pandemic, hoping that everything will return to normal soon. Farah as a speaker has found another blessing as she sees that she becomes an inspiration to her followers.
How did your journey in the field of tourist complex management start?
At a very young age my grandfather decided to build a hotel and marina in Limassol, Cyprus and my father, who is a civil engineer by trade, built it for him and subsequently ran it. I was only seven years old when the five star resort opened and my whole life had been shaped around it, having moved to Cyprus to build it. After that, the family relocated back to the UK, as my father in turn decided to invest and develope country house hotels in the New Forest, and the group now consists of five beautiful three and four star hotels. So it is fair to say that i grew up in and around hotels, with most conversations being about them, my young work experience being in them, and my love for them growing in me as i grew up.
How challenging is your work with some of the most famous hotel names?
When we first opened our hotel in Cyprus it was part of the Sheraton franchise but we broke away from this in 1996 and i never personally worked with the Sheraton group. We are an individual hotel, that is fully family owned, but we do have an affiliation with Prestige Hotels of the World. I have always been very proud to be running my family business and continuting the legacy laid out before me. There are many challenges, a big one being that hotel and tourism is largely male dominated, however it's never been a problem for me and i always rise to challenges.
I believe that it happens to all of us that we dream about our profession when we are still children. What did Farah want to be when she grew up?
To be honest, when i was very young i dreamt of being an artist and a painter. I loved fine art, painting faces and reading and writing – i still do. The dream has never died, and just recently I have started painting again when i have time and also do a lot of creating writing. A book in the not too distant future is in my plans! However, I also wanted to continue my family business and become a successful business woman. I figured from a young age that i could always go back to painting and writing one day, but if i didn't try business from a young age then it isn't something you do later on in life out of the blue (in most cases). So after my first degree in Classical Literature and Civilisaiton (BA hons), I redirected my attention to a MSc in Tourism Marketing and have never looked back.
We are living in difficult days, of the COVID pandemic and tourism industry is the most economically hit areas. As experts in the field, what do you think about this topic?
This is a very large topic and not one easily covered with a simple answer. I gave a Webinar this year on this topic and after half an hour of talking, my conclusion was that no one knows. That\s the honest answer. Personally I do think and very much hope that next year will be slightly better than this year. It's not going to be a remarkable recovery, we will still be in the pandemic until quite a while after a vaccine is found, but we will better equipped to know how to handle the virus hopefully and i hope more people will be immune and ready to travel. It's unprecidented times and the recovery period will be slow, but i believe once we are over this hurdle, our industry will be one of the first to bounce back. Perhaps niche and specialist tourism will increase, and we will see some different trends in the market, but people will always want to travel and explore and I'm very positive for 2022.
Can you give us some tips on how a tourist can spend his time in the best possible way on vacation?
This is such a personal question and it really depends on someone's individual character and their every day lifestyle back home. I completely understand families and individuals who want to do utterly nothing and relax. Many of our clients come from stressful city jobs and just want to see their loved ones and soak up some Mediterreanean sun. Others are eager to explore our stunning island and expand their knowledge of local cuisine and culture. I personally would say that anyone visiting Cyprus should enjoy some of our many restaurants and take a day trip to a mountain village or explore at least with a coastal drive.
Describe a little of the feelings you received as a public speaker. How important has it been for you as a woman?
This is something that i have been blessed enough to enjoy more and more as i grow as a person, and been flattered by being asked to speak on so many international platforms at so many events. I often get asked to speak about positivity and success, and i do enjoy this a lot. What i like most is giving back, inspiring others and sharing positive vibes. The feeling when the audience responds and I know I have made a difference in someone's life is so gratifying and i am always truely humbled to meet so many interesting people, listen to their own stories and am honoured when they thank me for helping them in their journey in one way or another.
How do you choose to spend your free time? What are your passions?
I love reading autobiographies and learning about people, their journies and psycology. I also enjoy watching tv series but very rarely have time for that. My ultimate passion is vegan living and cooking, and i spend a lot of my 'spare' time on my Facebook Group Cook Vegan and now creating a YouTube channel with the same name. I am so grateful to all the followers and community who share their stories and recipes and am loving seeing this brand grow. Apart from that, I love yoga and walks, but above all else love spending quality time with my husband and three beautiful children.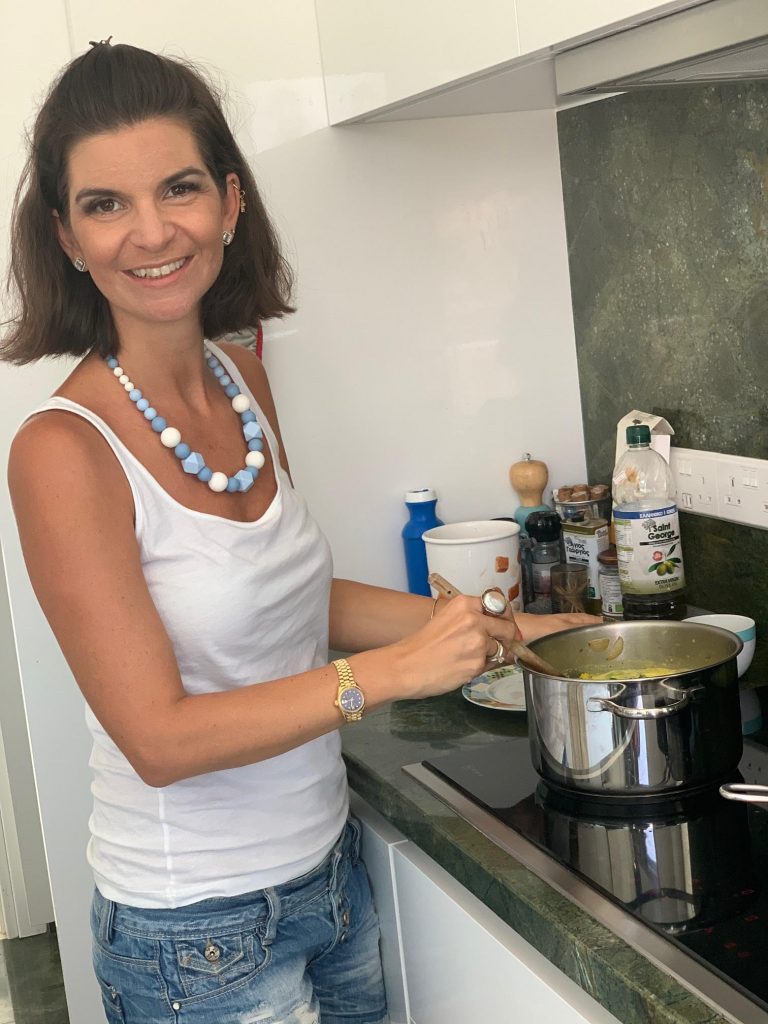 Did you enjoy this article and find it helpful? Why not share it with your social media network below?