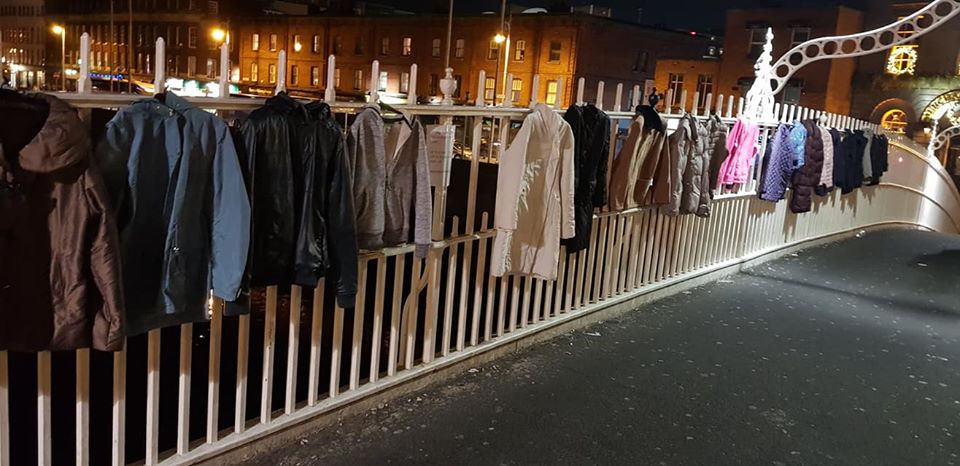 Helping the homeless! The Irish hang coats on Dublin bridge
Helping the homeless! The Irish hang coats on Dublin bridge
"If you need one, please take one… If you want to help please hang one up." This is the motto and expression, written in black and white and hung on a pillar near the Ha'penny Bridge. It's a campaign for more humanism and a desire to help the homeless during these cold winter days.
[rml_read_more]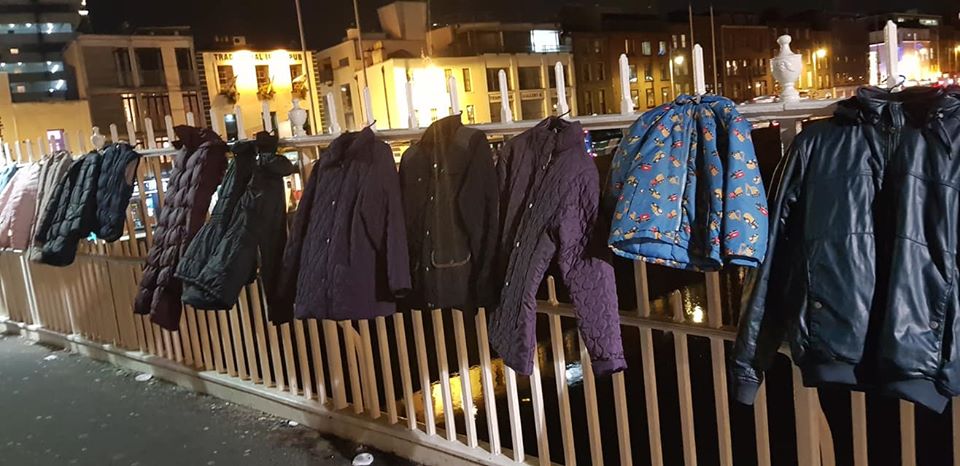 #warmforwinter was launched as a campaign on the social network Facebook by Patrick Fryers, to collect warm coats, sweatshirts, gloves and scarves for the homeless. A very original way which aimed to incite everyone's humanistic spirit to contribute and give something, however small, to the poor people.
The campaign began in a very sporadic way, and managed to catch the attention of many. Pictures of the bridge with tens of hundreds of coats hanging there became viral on social media. Patrick Fryers says that he hopes that the idea will spread to other locations.
"Even if it's only one coat, bring it to anywhere you think someone might need it and hang it up". But there is more to this story, as what was thought to be just an internet campaign, sparked not only a public outcry but also a wave of protests in the Irish capital. Since then many people have marched in protest against the social policies. 
Did you enjoy this article and find it helpful? Why not share it with your social media network below?