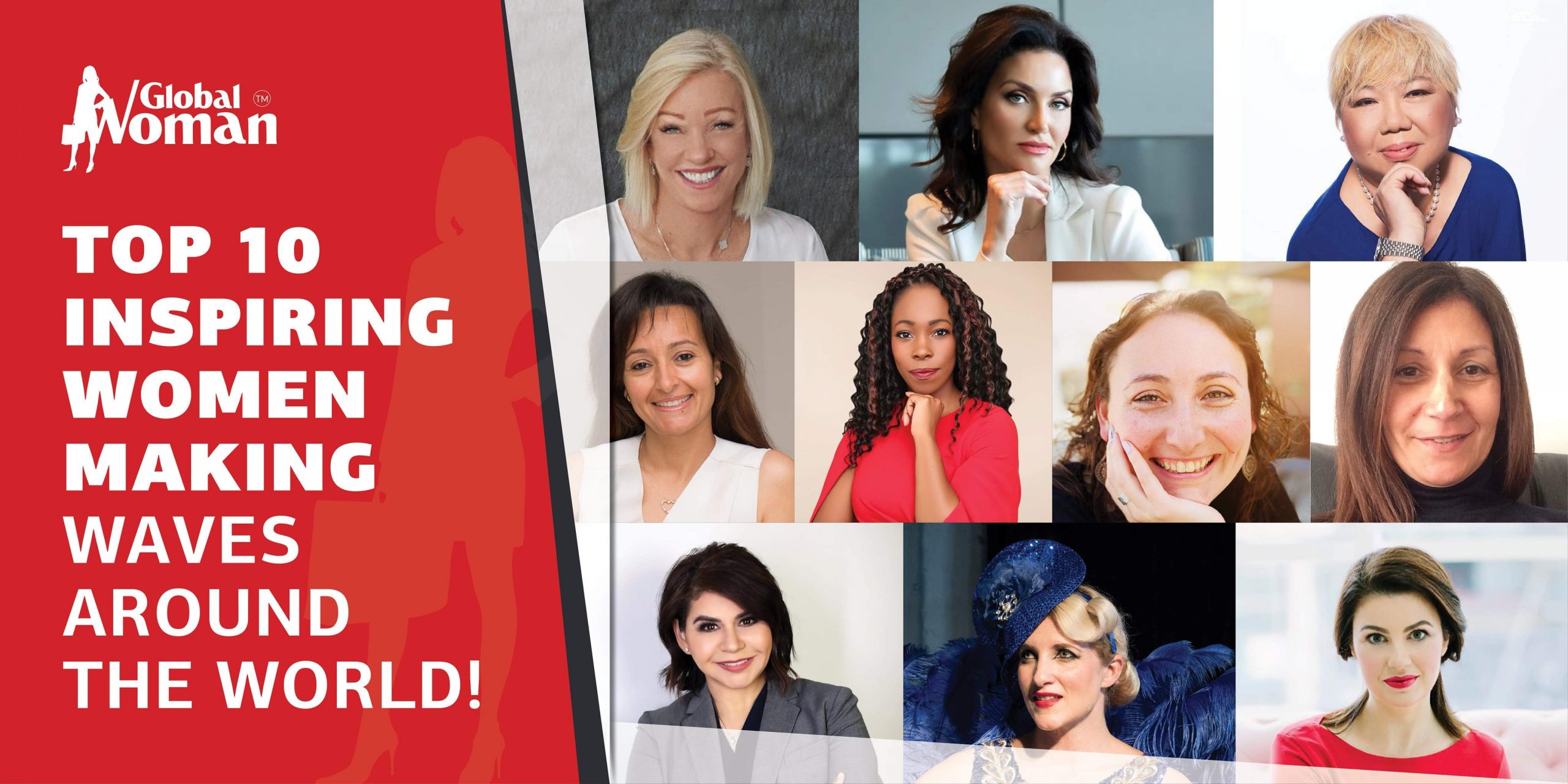 Top 10 Inspiring Women Making Waves Around The World!
Top 10 Inspiring Women Making Waves Around The World!
Power and influence take many forms in the reality of today. It is no longer enough, simple or the same as it was in the old "establishment". It does, however, require an eye-watering level of achievement, the ability to inspire, and a strong will to change others lives. 2019 has been a great year for us, we have shared many stories of incredible women with our audience, how they have overcome challenges, built their businesses and become successful internationally. They are all women who have given so much to the world, an extraordinary group of leaders who have inspired and motivated our audience during the year, and they will continue to do so for many more years to come. It is with delight that we end this year with presenting these 10 inspiring ladies making waves around the world.
[rml_read_more]
Sonia Saidi
Founder of My Infinite Ways , Balearic Island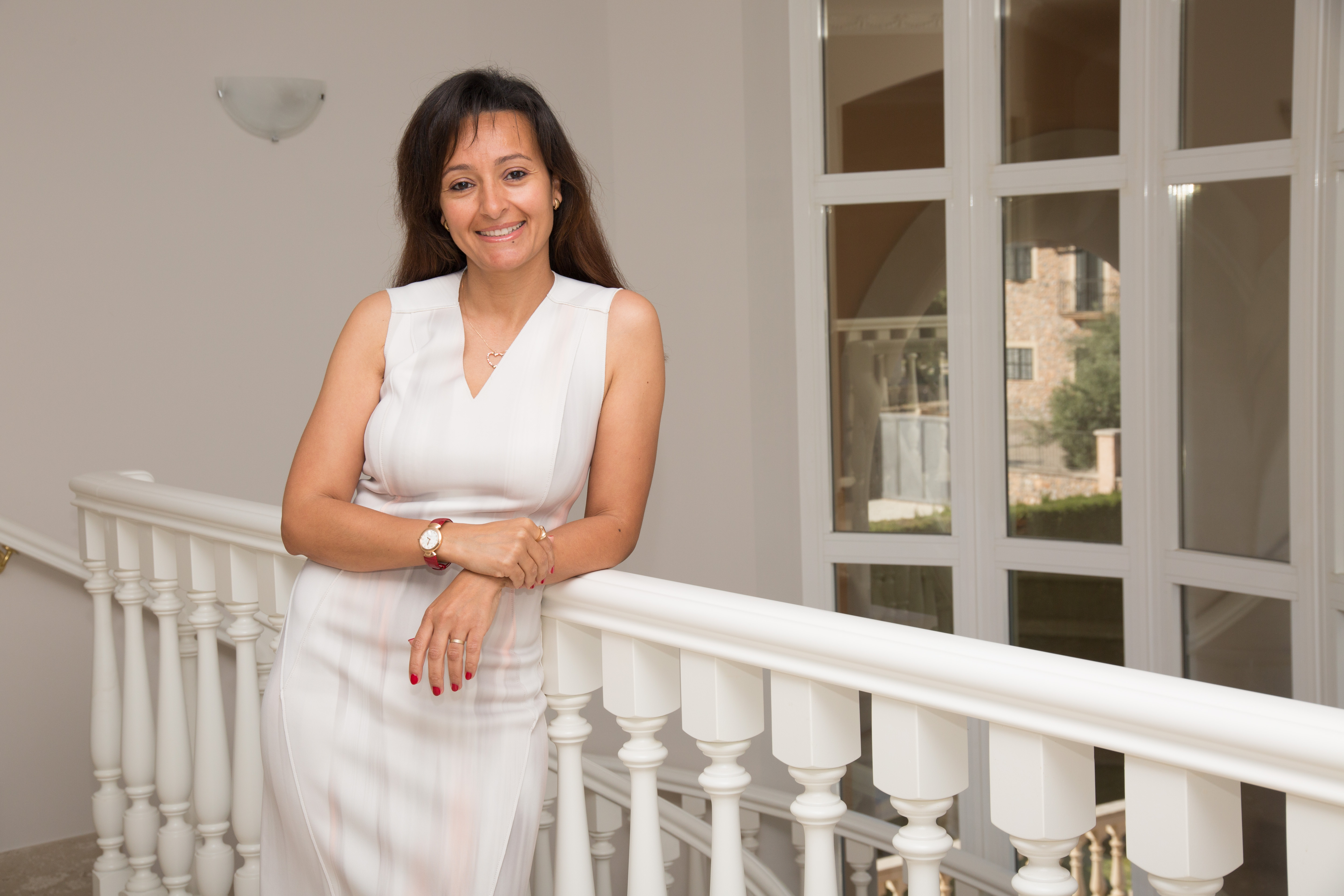 Sonia Saidi is an entrepreneur, a career transition coach, an NLP practitioner, a public speaker, a philanthropist, who is also passionate about life. Born and raised in France, where she studied sales and marketing, she felt that it was time to do something that would mark her history, it's now or never. The dreams must become her reality.
On her 25th birthday, she took her courage and made the choice to leave her country to live a new experience. She had 600 euros in her pocket, her backpack, an English dictionary and booked a ticket to Australia. A new adventure began. She made tons of lifetime experiences, met incredible friends and took a different job, developed a new career profile into hospitality and ended up as Restaurant Manager. Her wish has come true, to learn a new language and to fulfil with more values in life.  What a challenge!
A year and a half later, she left this part of the world for a new horizon where she landed in the United Arab Emirates with positive energy. She met her respective husband, worked as a project director for more than ten years, and became a mother of two boys.
Naturally, there were some challenging days, but she NEVER had any doubts about who she wanted to be. It took a little time to get there, but she was surrounded by the right people in order to progress to even higher.  Things were great, but she still felt something was missing but couldn't put her finger on it. It was like the last touch was needed to make things perfect.
Since 2017, she has lived on a beautiful island called Palma de Mallorca, where she took the bull by the horns by learning a new language again, resigned for her work and began her new role as a career transition coach. In 2019, she founded My Infinite Ways which helps clients grow and/or make transitions in their careers. She works with individuals through private coaching programs, or by conducting group workshops, employee engagement training, consulting, and so much more.
Kaley Zeitouni

Best Selling Author, Therapist, Coach, Speaker,  www.kaleyz.com, Jerusalem, Israel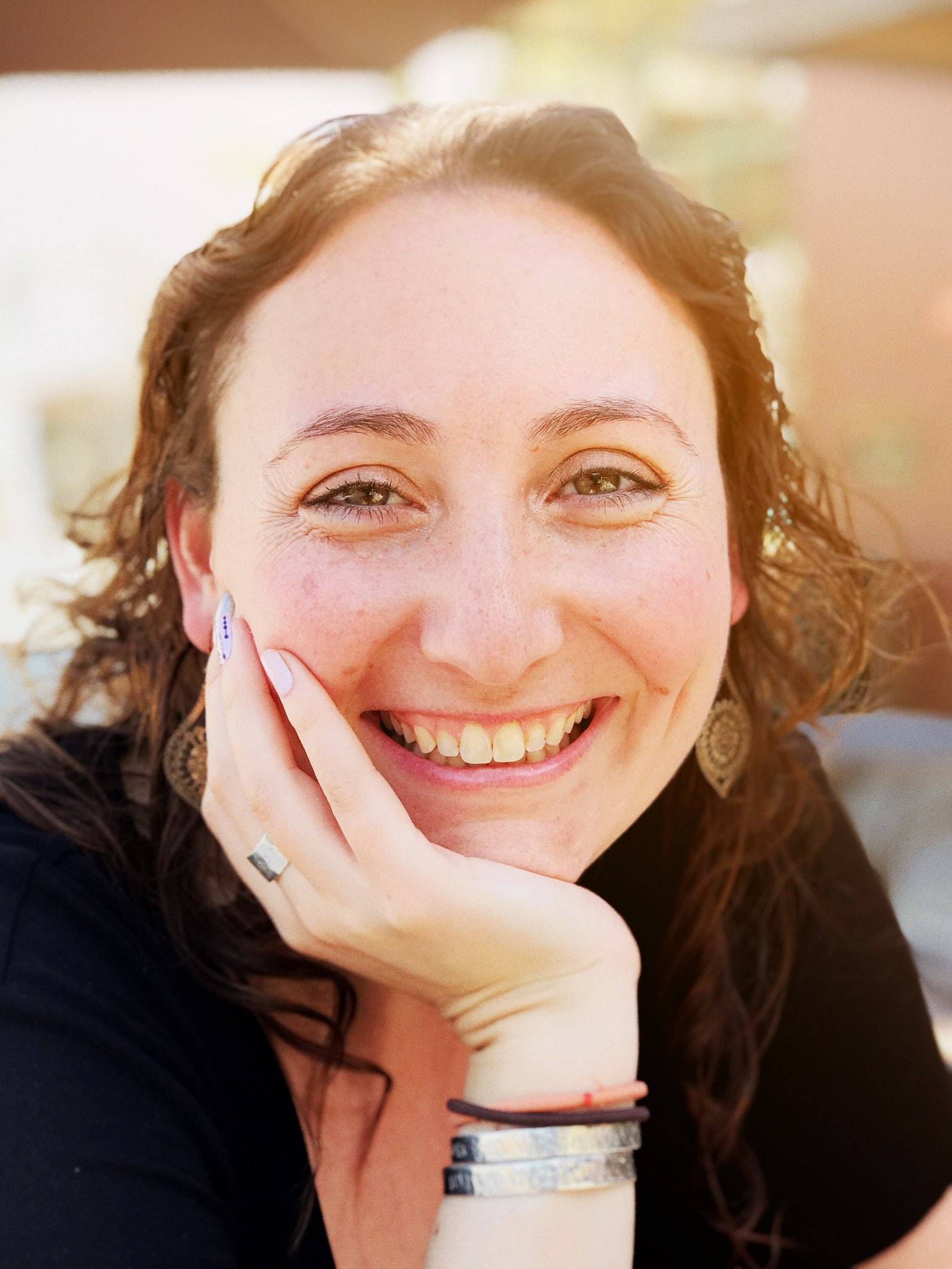 "We are on this earth to transform, to align, and become our best selves – not to accomplish." LA native Kaley Zeitouni turned her challenges into a successful coaching business through her resilience and determination.
Kaley was diagnosed with multiple sclerosis (MS) when she was twelve years old; despite the serious diagnosis, she was determined to stay positive, overcome the disease, and get the most out of life. She describes how this early diagnosis shaped much of her ambition, "I knew that I could wake up tomorrow and not see or walk. I wanted to live my life to the fullest, and it didn't take long to realize that in doing so, I was inspiring those around me to do the same. I realized pretty quickly that I had a unique mission in life to share my story and help others face challenges. None of us go through life unscathed, and our obstacles can either break us or turn us into a masterpiece."
Kaley founded her own non-profit Youth Against MS (YAMS), Inc. when she was just 14 and inspired thousands of adolescents across the country to live with gratitude and make the most of their lives. She also served other MS patients and their families as a patient advocate and supported them in adapting to their diagnosis. After 18 years of living with the debilitating disease, Kaley committed herself to applying evidence based mind-body techniques to completely eliminate her symptoms. Today, at 33 years old, she is medically confirmed to be disease-free, something almost unheard of.  In just a couple of years, Kaley took her personal experience of healing and developed a full coaching business—guiding others with chronic illness to experience relief from their symptoms using scientifically backed mind-body techniques.
Her resilience was tested again as a thirty-year-old when Kaley's fiancé, David Crayk, died suddenly. "I hated it every time someone said 'time heals.' That was never comforting, why would I want to just wait out this horrendous pain?" Determined to begin to feel whole as quickly as possible, she knew she couldn't wait for time or try the all-too-common default of self distraction. Kaley surrounded herself with coaches, mentors, and therapists to harness every tool possible to face her pain. As Kaley shared with us, "I leaned into the grief, and as a result, it was the most transformative experience of my life. David's death gave birth to me." Kaley turned those tools along with her experience as a Marriage and Family Therapist into her own grief-coaching program, guiding others through the loss of a spouse or partner.
Kaley has certainly turned lemons into impactful lemonade, sweetening the lives of others along the way, and we're excited to see what she'll bring to the world as her career unfolds.
Sera Johnston
Founder of Sera Johnston Coaching & Development, London, UK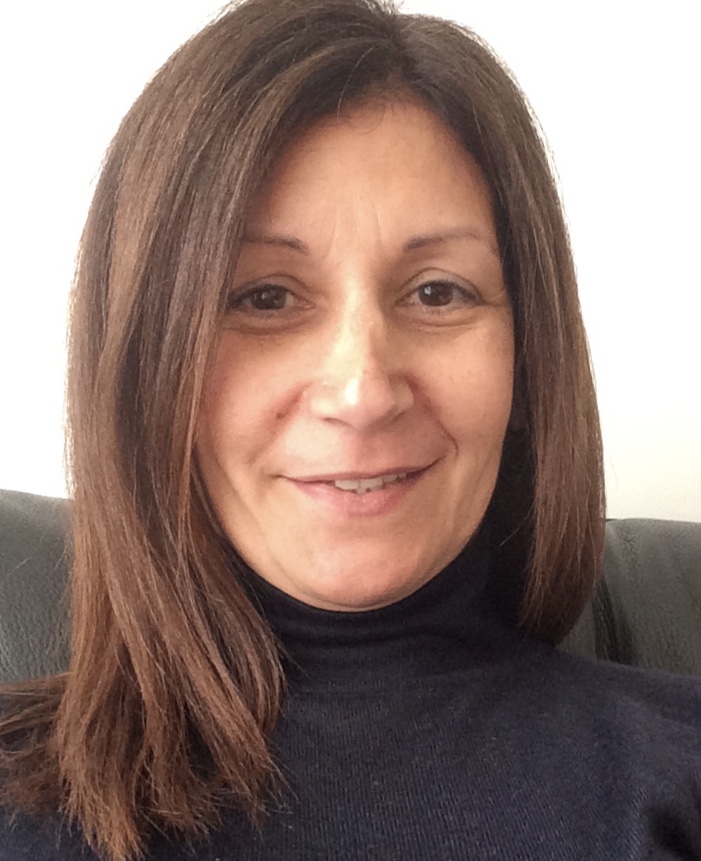 Sera Johnston is an international expert, supporting and empowering parents of children with Cerebral Palsy. Having combined a highly successful 25-year training and development career with her personal journey of raising her daughter Dana, following her life changing diagnosis of cerebral palsy at 13 months old – Sera knows first-hand what it is like to suddenly have your world change in a heartbeat.
In 2011, Sera fundraised £75,000 in 6 months in order for her daughter to have a life changing operation called Selective Dorsal Rhizotomy in America. Over the years, with her mother's support, Dana has gone on to defy the professionals, who predicted she would not be able to hold a pen and would be confined to a wheelchair for life. Today, having achieved 3 distinction stars in her 6th form exam results, Dana is not confined to a wheelchair, and lives independently studying for her law degree at University.
Sera was one of the experts on the NHS Steering Group with UK neurosurgeons, NICE, NHS England, and health professionals which resulted in NHS England approving Selective Dorsal Rhizotomy, as a commissioned NHS service for children aged 3-9 with Cerebral Palsy. Trusted for her caring and supportive approach, personal experience and authenticity, a Master NLP Practitioner, qualified ILM level 5 coach and health coach (training accredited by the International Coach Federation (ICF) and recognised by the Federation of Holistic Therapists (FHT), Sera has become a highly sought after coach & mentor. She is helping to change the lives of women raising children with Cerebral Palsy around the world, helping them to reclaim their identity, health and happiness.
As a highly experienced international consultant in training, leadership and team development working with employers, organisations and charities Sera is regularly commissioned to work with leaders and managers on a strategic level in addition to facilitating bespoke team away days to enable better collaborative working within teams. She was one of the leading specialists working at The Royal Marsden NHS Foundation Trust in management, team development and coaching.
An international speaker and author of Dana's Walk, in addition to working with mothers of children with Cerebral Palsy around the world, Sera now travels the world sharing her message of hope and her incredible journey to empower others to create their own identity and live a life of no limits.
Sapphira
Founder of Sapphira's Showgirls and Ibiza Burlesque Festival, Australia/Ibiza/UK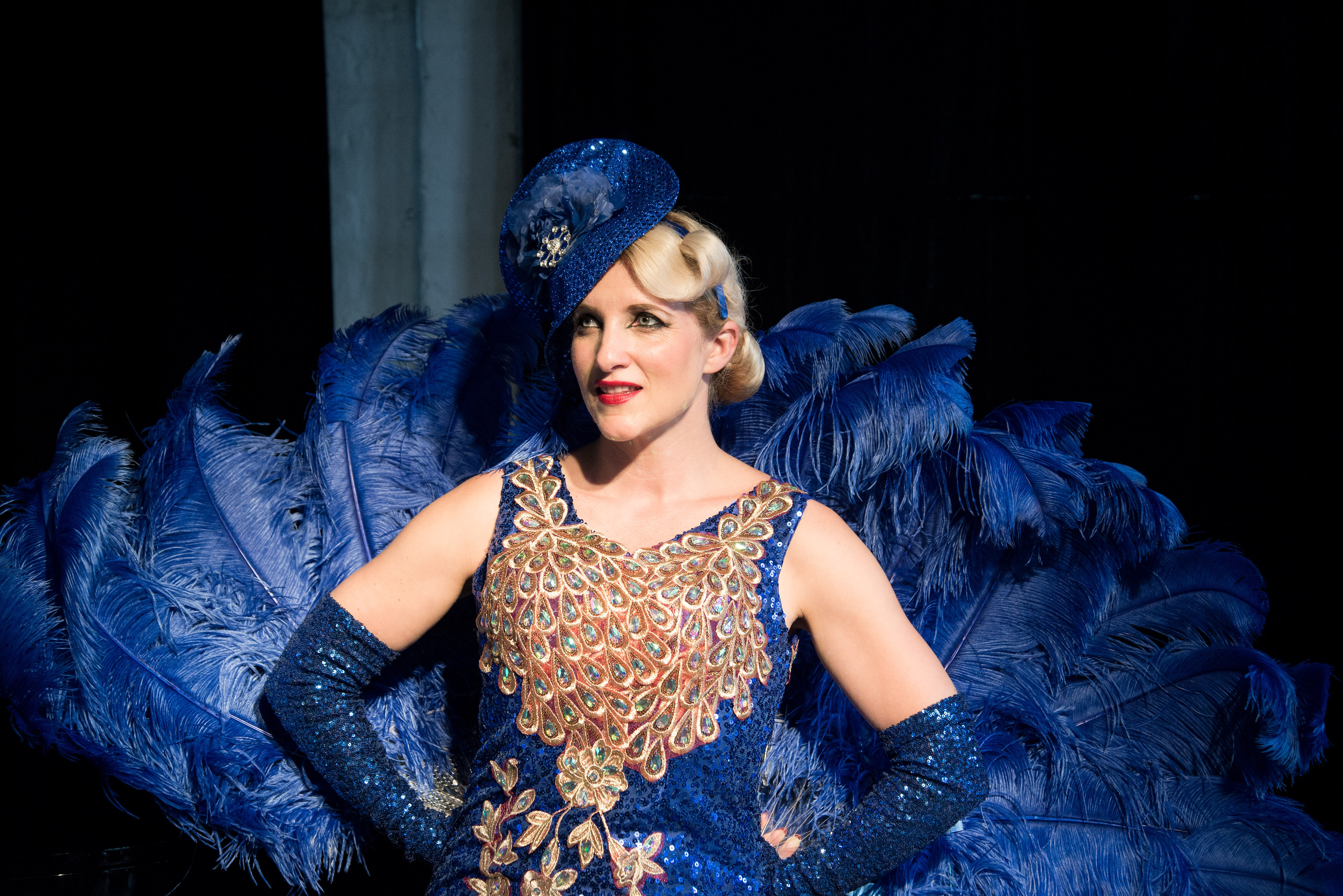 Sapphira (Priscilla Silcock) is a successful entrepreneur, author, musician and performer with a passion for Burlesque. With an inspirational story to share of her upbringing, overcoming adversity and a severe mental health breakdown, Sapphira was introduced to the world of Burlesque. As an advocate for the artform and the power it can bring to transforming a person's life, Sapphira founded her own burlesque dance school 'Sapphira's Showgirls' which is now celebrating its 10thanniversary.
Growing up, Priscilla was brought up in a strict Christian Brethren in Australia where her upbringing was heavily restricted. Struggling to conform growing up, it was her late teens (age 18) Priscilla was eventually excommunicated. It was the next few years, Priscilla focused on finding herself and embarked on a music career but after a set of misfortunes suffered her mental health breakdown which saw her hospitalised.
Throughout her path to recovery, Priscilla was fortunate to learn multiple coping techniques which she still practices to this day and finding one so inspiring to her own personal journey she also trained in the form of sound healing sessions as certified Soul Voice® Practitioner. Music has always been close to Priscilla's heart, with an iconic piece of music 'Tones' by Marc Durif, Priscilla had the inspiration to rebuild her life and follow her dreams of becoming a performer.
In the next few years, upon her move to London, Priscilla focused her efforts to launch her singing career however it was at this time she was introduced to burlesque! Priscilla soon found a passion towards the artform, truly enabling her to express herself and soon her alter ego Sapphira was born. Along with her other techniques, Sapphira is an advocate for how burlesque can help with mental health, wellbeing and self-esteem issues and founded her own Burlesque dance school 'Sapphira's Showgirls' to teach and share the power of Burlesque.
Sapphira has also had success founding events such as the annual Ibiza Burlesque Festival, world record breaking events such as #Burlesqueappeal and is now about to embark on her next venture with the launch of the first annual 'World Burlesque Day" set to take place on the 26th April 2020 with the aspiration to create awareness for this unique form of dance and the effect it has had on empowering and changing people's lives.
Karen Osman
No.1 Bestselling Author and Speaker at Karen Osman, Dubai, UAE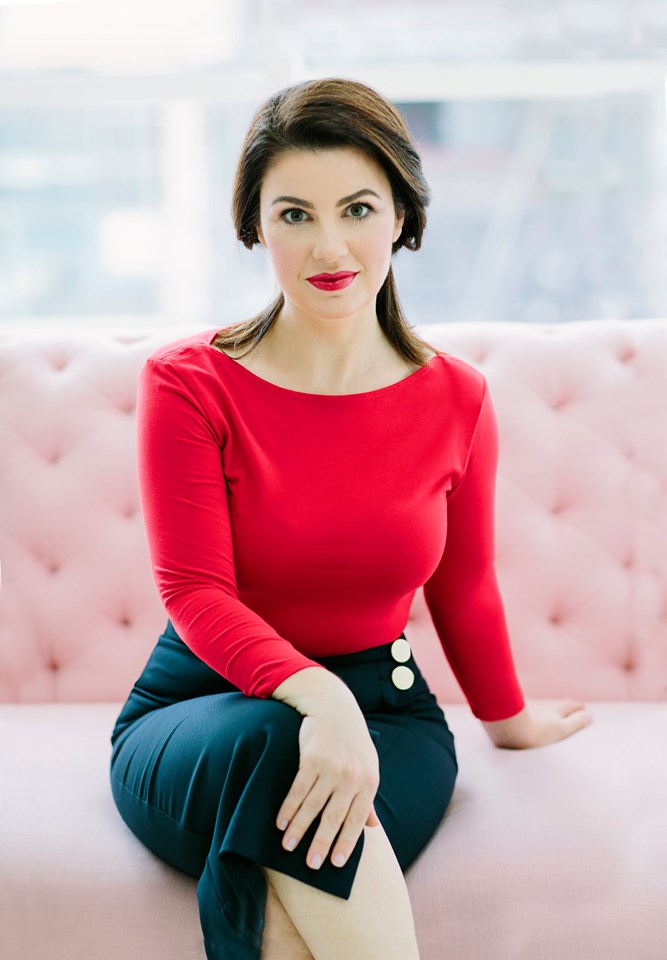 Karen Osman is an award-winning writer and best-selling author. Following her win at the Emirates Airline Festival of Literature Montegrappa Novel Writing Award 2016 with her crime-thriller novel, The Good Mother, renowned literary agent, Luigi Bonomi of LBA Books, secured a three-book deal with UK-based publishing house Head of Zeus.
Since then, The Good Mother, which was published in October 2017 and her second novel, The Home (September 2018), were both number one bestsellers. Her third book, The Perfect Lie, was published in August 2019 and she is currently working on her fourth novel.
In January 2019, Karen launched her own online show, Karen's Bookshelf, all about books in partnership with Borders Middle East. Released weekly, each episode is available on IGTV, Facebook, Linked In, and YouTube and features an online book club, author interviews, and the latest book news.
Karen has also been a featured author at the Emirates Airline Festival of Literature giving talks and workshops as well as giving writing masterclasses in partnerships with brands such as Costa. In 2017, Karen was included as Ahlan's Hot 100 People, an accolade recognising the pioneers and game-changers shaping the UAE's social and cultural landscape.
In addition to being an award-winning author, Karen founded niche communications company Travel Ink in 2011, providing content writing and strategy, public relations, social media, training, and translation services to hotels, airlines, and tourism establishments.
Karen uses her commercial experience in luxury hospitality, combined with her academic qualifications, which include a BA in Linguistics and English Language from the University of Durham and a Teaching (TEFL) Certificate from the University of Cambridge.
In her role as Managing Director, Karen oversees a team of writers, editors, and PR and social media consultants to deliver quality content for exceptional results. As a testament to its success, Travel Ink was shortlisted as a finalist for the SME Advisor Stars of Business Awards in two categories (Hospitality & Tourism and Communications) just one year after the company's inception.
Karen has been recognised for her achievements in the areas of the written word, entrepreneurship, and luxury travel and has featured in various regional and international publications including Hello!, Stylist, Forbes, The National, Ahlan!, and Gulf News to name a few. She lives in Dubai with her husband and two young sons.
Kim Kiyosaki
Entrepreneur and Author of Rich Woman, https://www.richdad.com/about/rich-woman, USA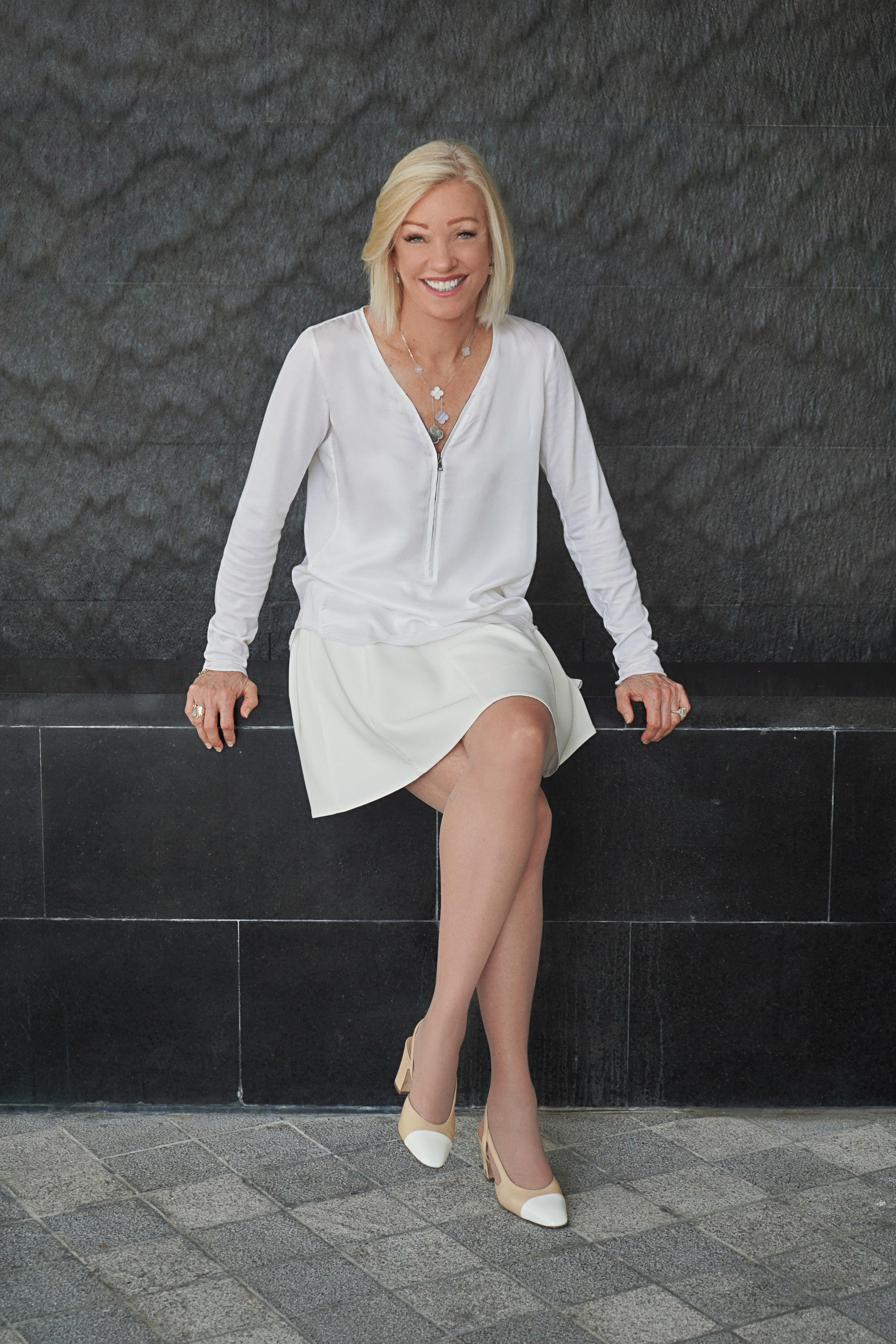 Kim Kiyosaki is a woman who when young got fascinated by the world of entrepreneurship, ventured into it and eventually made it big. Her early interest inspired her to start a business of her own at a very young age. This was a clothing business that gradually grew into becoming a multi-million corporation with distribution around the United States. It was during this time she met her future husband and partner Robert Kiyosaki. He has been famous all around the world for a long time. He is a multi-millionaire entrepreneur, business owner, investor and author. The couple worked together to build businesses and invest in real estate. In just five years they were super rich and started thinking of retiring. In 1994 they sold their seminar business and retired.
But they decided to start over again in 1997 and founded Cashflow Technologies. This company was set up with the purpose of sharing with the world the knowledge and experience they acquired while building their business. Kim Kiyosaki is a self-made millionaire who has taken up the mission of educating women about the importance of financial literacy, independence and freedom. 
Kim's book Rich Woman is a best seller and you can find her books, audios, cashflow games and other products available on the Rich Woman website. They are all tools that help you "get out of the rat race". GPS, Guide to Phenomenal Success, is an investment planning system Kim Kiyosaki has developed. It helps plan your finances so as to achieve independence and freedom. Kim Kiyosaki's Biography is an inspiration to women all around the world. It motivates women to seek financial freedom and independence.
Veronica Tan
The Co Founder of Success Resources, Singapore/UK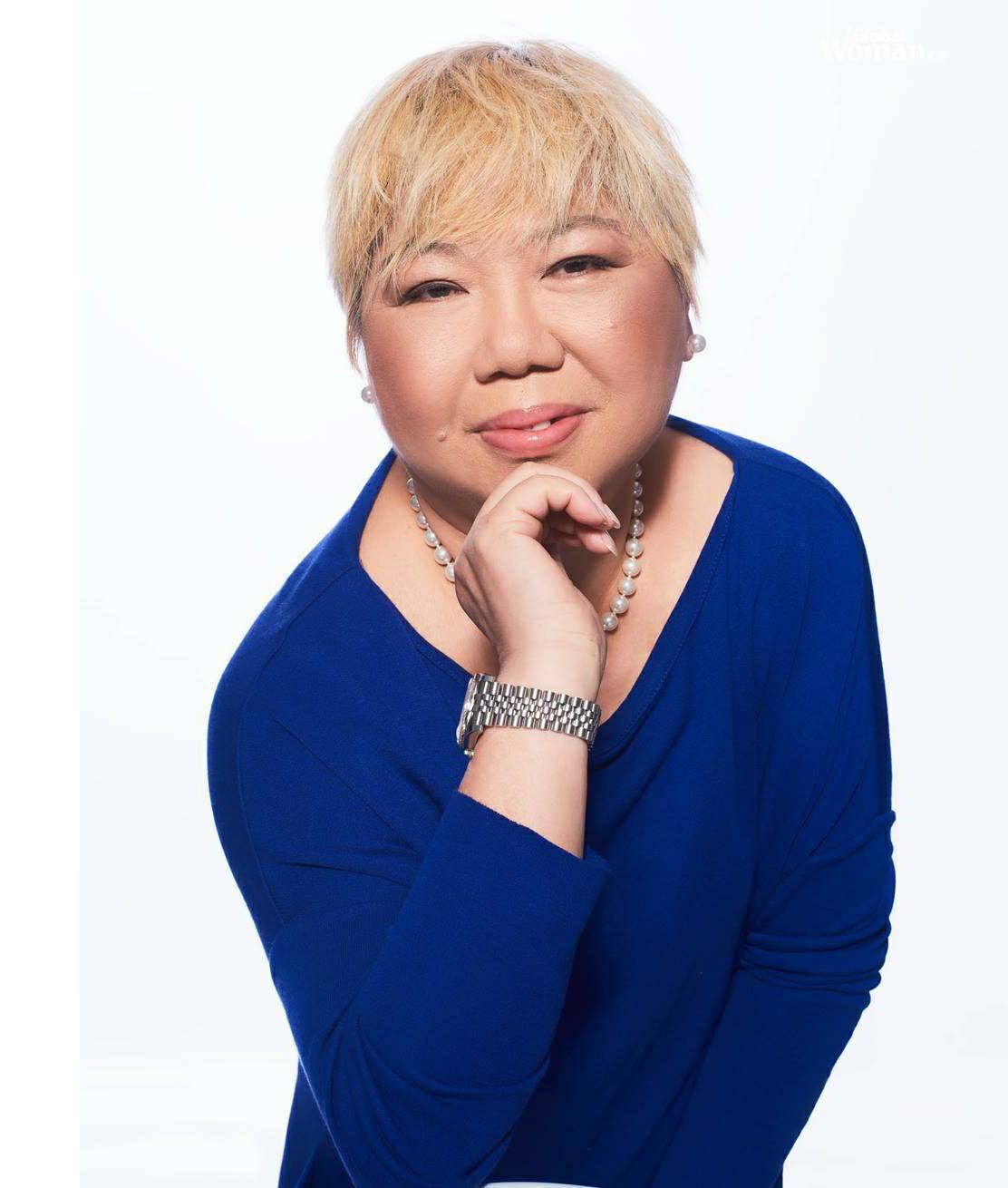 Veronica Tan is "the Heart" of Success Resources, the world's biggest seminar organiser, renowned for its mission to change lives globally through education by bringing the best speakers to more than 10 million attendees, in more than 30 countries and 70 cities. Every speaker in the personal, business and wealth creation development industry would like to be noticed by Veronica and have the opportunity to share the worldwide stages of Success Resources. 
Success Resources have hosted world-class speakers like Tony Robbins, Robert and Kim Kiyosaki, T Harv Eker, Les Brown, Presidents Bill Clinton and Donald Trump, Robin Sharma, Randi Zuckerberg and many more. Veronica's leadership and extensive deal making experience were invaluable to the expansion of Success Resources to new markets throughout Asia, Europe, Middle East, Africa, Australia, North America and South America. She brings with her many years of experience in entrepreneurship, sales, marketing, and business leadership. 
Veronica maintains a strong and ever expanding global network of relationships with international speakers, partners, and clients, most of whom have seen exponential growth through exposure on the Success Resources platform and her connections. In 2017 she was awarded the Global Woman Inspirational Woman Award in London. The award recognises the contributions of women towards the advancement of personal growth and championing the development of business women globally.
Elena Cardone
Entrepreneur and Public Speaker, USA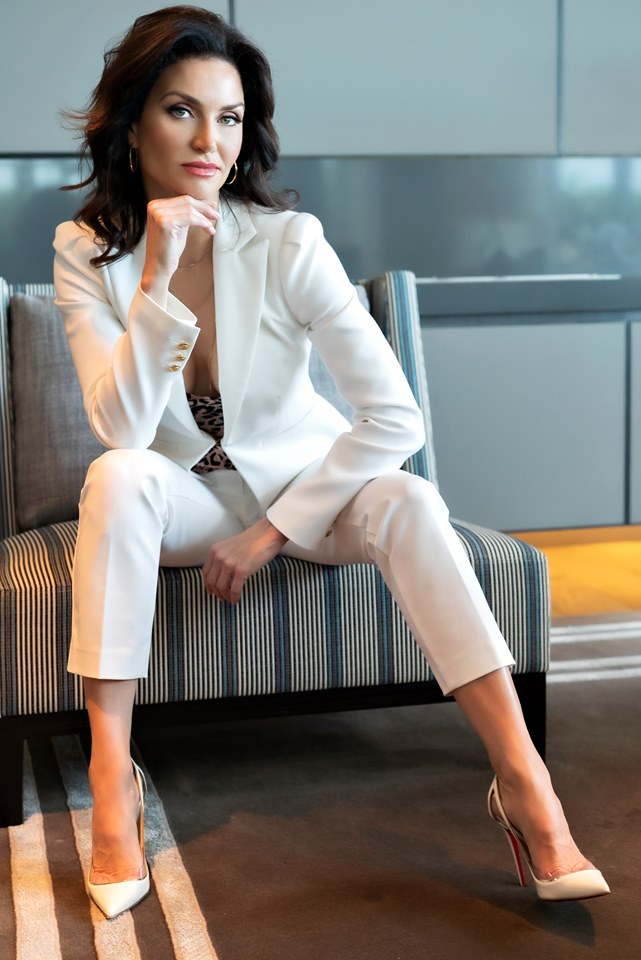 Elena Cardone started her career in Hollywood and soon became a successful model and famous actress of both TV and film. A lifelong competitive sport shooter, and now author, businesswoman, public speaker, empire builder and visionary, Elena currently hosts her own show, Women in Power and co-hosts The G&E Show with her husband, Grant Cardone. Her husband is a bestselling author, entrepreneur and real estate investor. 
Elena has been happily married since 2004 (July 4th to be exact – and the fireworks have never stopped) and lives with her husband and their two daughters, Sabrina and Scarlett in Miami Beach. Being the Queen of her Empire, Elena has designed, constructed and protected a life outside of the ordinary. She has inspired a legion of followers to create their own empires – lives that are truly fulfilling and beyond the average. She counts her current job as her most important one – Chief Family Officer, where she is loving mother, fierce wife and loyal friend.
Elena is also a bestselling author of the book Build An Empire and an in-demand speaker. She has traveled the globe sharing her insight, wit and experiences building an empire and creating an extraordinary 10X life for herself, husband and family. The architect behind many of Grant Cardone Enterprises' ventures, Elena is an experienced business woman, entrepreneur and investor and together with her husband, the Cardone Capital has a real estate portfolio valued at $1.5 Billion.
Natasha Necati
Business Development Director at Crafty Arts, UK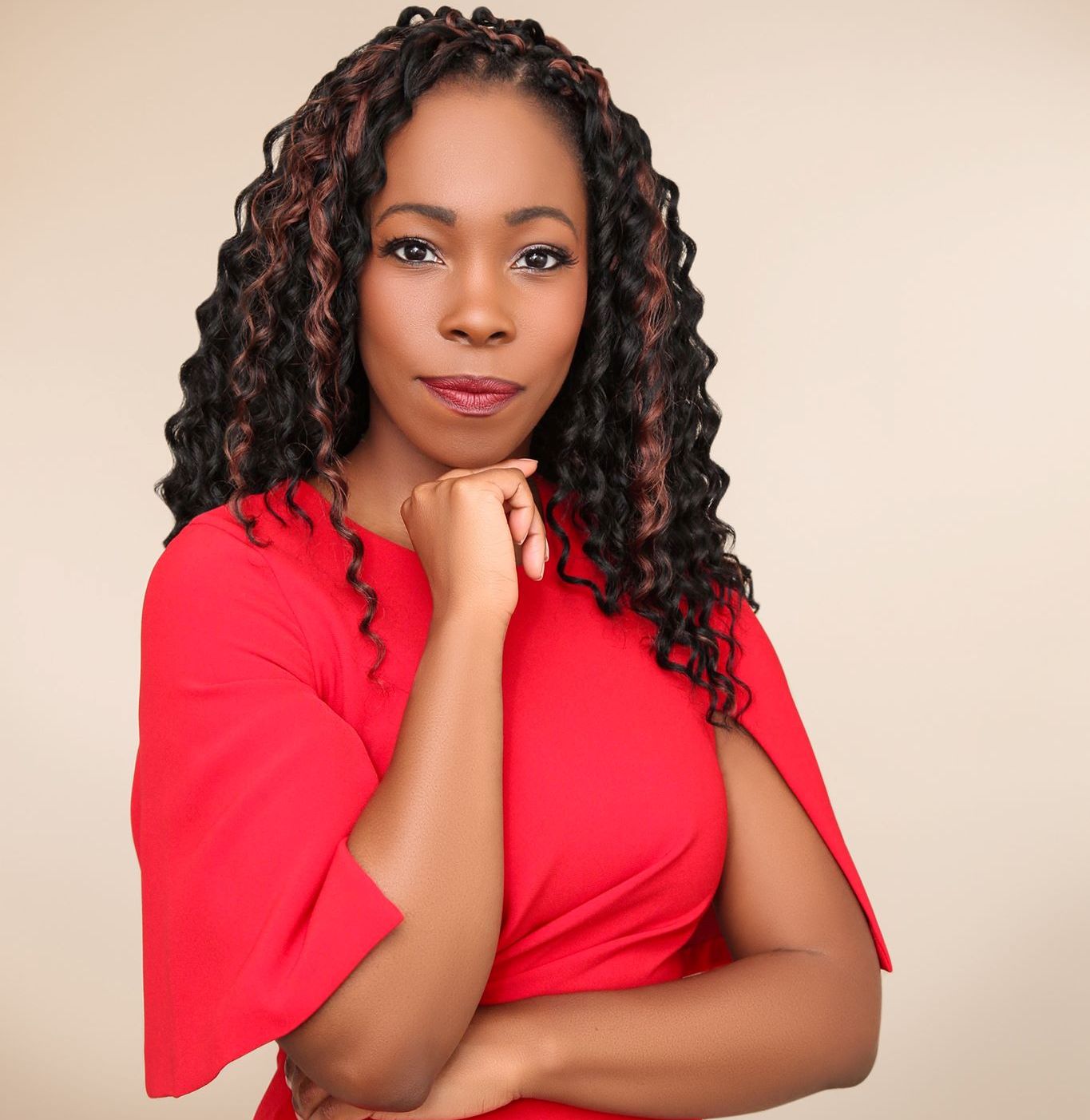 Natasha Necati runs the family business CraftyArts.co.uk together with her husband. CraftyArts is a multi-award winning eCommerce retail outlet, where Natasha has gained over 12 years' experience in running the business. She is an expert in this field, enabling Crafty Arts to grow to become a multi-million-pound company.
Natasha has a passion to see individuals succeed in their business, succeed in their life goals or just stepping out of the box. And of course, stepping up to the challenge of life. 
She loves the excitement of business and working with others building strategies and put processes in place. With the success of the businesses, she wants to help others to build their growth and wealth. This is done through teaching, training and consulting, focusing on retail shops and others wanting to make the move to online.
In the real world, life can be unkind at times and has thrown a few curve balls at Natasha over the years, and through this she became a Trustee for the Miscarriage Association. Because, through her losses she decided that she wouldn't allow hardships to break her, but allow it to shape her into the woman that she is today. Over the years she has learnt that no matter what you have been through whether you are in the midst of a situation or you've come out the other end, you too can strive in the face of adversity.
Natasha became the City London Director for Global Woman in August of this year, as she is an advocate for women empowerment and seeing the growth of confident female entrepreneurs. Natasha enjoys speaking to women, entrepreneurs and young people alike. She believes that we are all role models to each other, and each of us has something to share.
Marie Cosgrove
Author, International Speaker and Entrepreneur, USA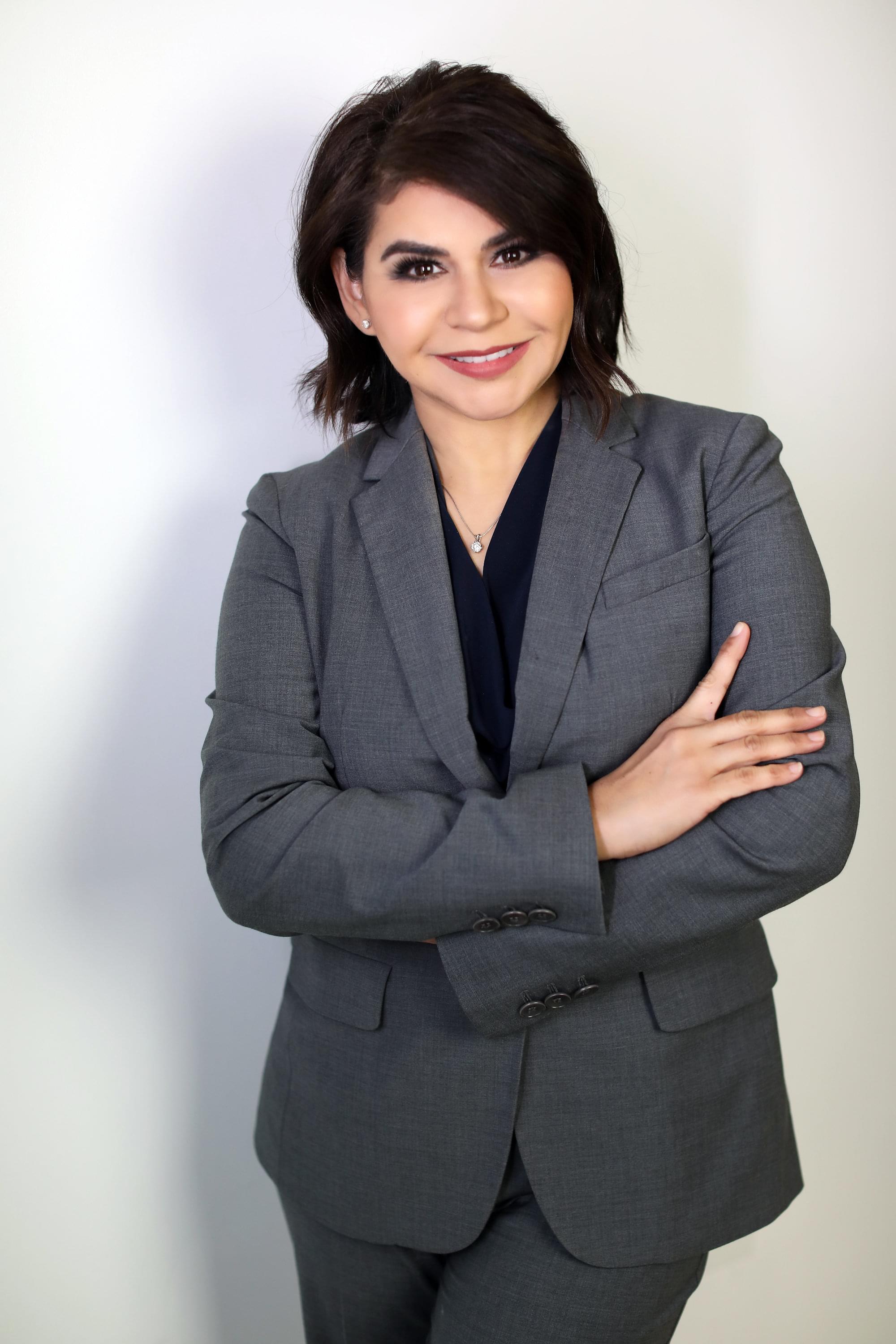 Marie Cosgrove is a successful author and entrepreneur with a proven track record of turning failing companies into profit centers. Among her successes is being fired from a medical device manufacturing company, specializing in developing devices to help doctors diagnose concussions, traumatic brain injuries, dizziness, and vertigo, to purchasing the same company who had fired her. 
Eight years later, she continues to lead this company and has taken it international. She also grew a start-up medical device company specializing in arterial and vascular diagnostic solutions into a 14-million-dollar company within two years. 
Marie has over 15 years' experience in the medical industry, where she closely works with top neurologists and medical researchers on the brain's ability to rebuild neural pathways, which until recently was thought to be impossible. 
As a renowned international speaker, she talks about how we can rebuild these neurological connections, strengthen cognitive ability, and "unleash the genius mind" that is inside us all. Marie has trained various organizations such as the Universities, Government Bodies, Ministry of Education, Churches, Women's Organization, US Embassy, and many others. She has shared the stage with motivational speaker Les Brown and New York Times best-selling authors Brian Tracy, Seth Godin, Dr. Robert Rohm and John Maxwell. 
Marie also serves on the Forbes Coaches Council and as President of the Advisory Council for the John Maxwell Team. She has been featured in Hispanic Executive magazine and recently was awarded the IChange Nations Golden Rule Award presented by the United Nations Ambassador of the Interfaith Peace-Building Initiative, Dr. Clyde Rivers. She was also awarded the 'Equipping Others Culture Award" by Dr. John C. Maxwell, chosen out of 20,000 members. 
Last but not least, Marie is the founder of The Virtue Project, a non-profit specialized in assisting single moms and troubled teens learn personal, professional and entrepreneurial skills for success.
Did you enjoy this article and find it helpful? Why not share it with your social media network below?