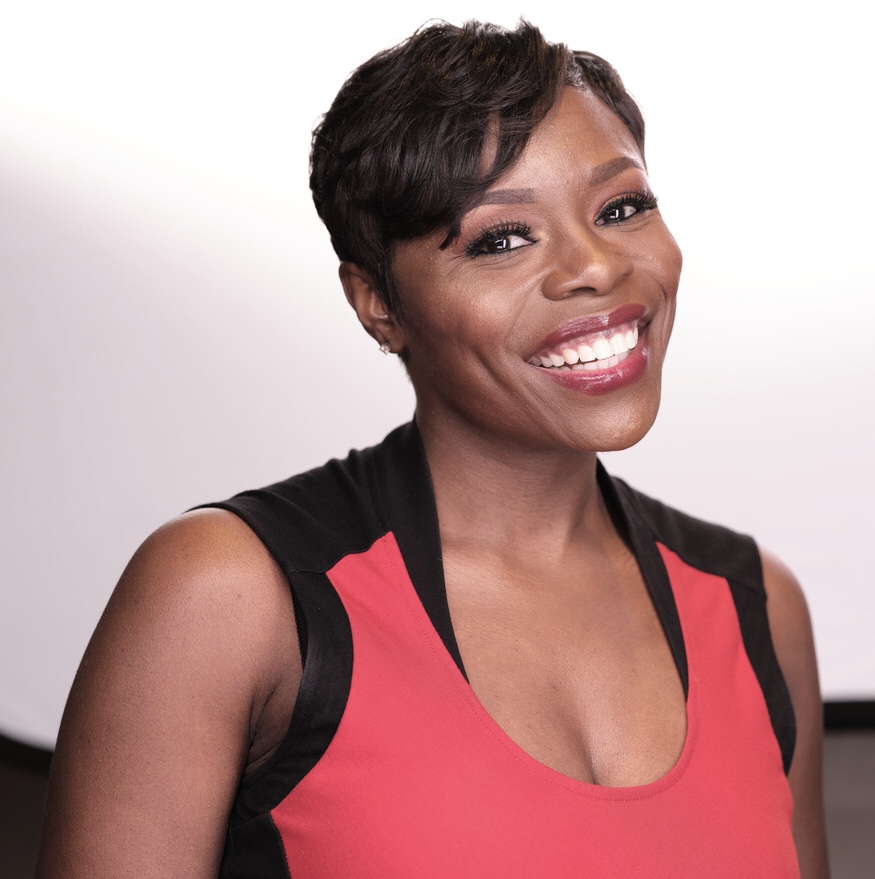 Growing Through Adversity:
My Mission to Inspire Women Worldwide 
By Gloria Ward
There are those that sit back and let life happen to them, and there are those that make life happen for them. When I look at the women of The I'm Loving Me Project (ILMP), in each I see a warrior. In each woman I see a light that has lit the path for other women to heal. When one person opens up, a door is opened for others to share, heal, and grow.
This is what we're about at The I'm Loving Me Project. We're a community, a sisterhood. Women come to us with open arms and we're the ear that listens and the light that guides. We've listened as rape and abuse victims became survivors. We've cried hearing the stories of childhood trauma turn women into purposeful entrepreneurs. We've shared tears, laughs, and glasses of wine as we've watched each woman inspire one another. 
[rml_read_more]
We've built a community of warriors here at ILMP. We're not victims, we're not here for a pity party. We're here to claim our lives and our future. Each woman in our sisterhood is out there doing something BIG and that's what we encourage. This bad-ass mentality is what sets us apart. We've all had our obstacles and they've all affected us and shaped us in different ways. The choice is whether or not we will let those negative experiences shape us for the better or worse. 
Take my story for instance. I grew up in the lower class of the Bronx, New York. My mother was an addict and passed away of AIDS when I was just a child. I had every reason to not excel in life. I had every reason to let my past shape my future but I was fortunate with positive influences to guide me, and this is the positive effect I hope to give back to others. 
Today, I'm a Serial Entrepreneur, New-Thought Leader, Investor, Host and Mentor to women in business. Just as I grew through adversity, the women we represent at ILMP have inspired me to share this movement of self-growth, self-love, and success. My motto is that self-love is the ticket to all life success. These women are my proof. 
Meet Patricia Yiu. As a spiritual worker purposed in helping women find their inner power again, Patricia knows a thing or two about the power of self-love. Overcoming sexual abuse as a child, Patricia Yiu, is now a specialized lightworker and healer. She has training in Yoga, Reconnective Healing, Akashic Records, Life Coaching, Emotional Release and Channeling and inspires women to reclaim their lives. She now uses all of her gifts and talents to help other women do the same.
This is  is Tonya McKenzie, she is the author of the book, A Child's Memories of Cartoons & Murder. It's her personal story and victory in surviving gun violence, sexual assault and all-out generational dysfunction. Have any of your children been in a Federal Witness Protection Program or survived gun violence and/or sexual assault? She watched her mother get shot and her boyfriend murdered at 4 and a half years old. She overcame all of the odds against her and is now successfully known in the Public Relations industry. She says, "A closed mouth can't get fed and a closed mind cannot grow." 
"We cannot let fear keep us from asking the tough questions because the answers may be something that we were not ready to deal with. Our growth comes from the expansion of our minds in dealing with unchartered emotions, uncomfortable answers and unfamiliar situations."
Kristine Irwin is a wife, a mother, and an advocate for changing our culture. She is the Founder of Voice of Hope, a platform for sexual violence advocacy. She has taken the time to heal from her own rape and has learned steps that have her grow and heal. She hopes that she can help others share their story and unveil their voice no matter what they have been through. In overcoming adversity she says, "Grow through what you go through is something that has taken me years to understand. But I am blessed to realize that everything I have gone through and will go through will be an opportunity to help me grow, but also help heal others."
LaCreisha (LC) Griffin is the Founder of Stay Girly Inc, and Owner of The Serenity Candle Co. Though she now has a lot to be proud of, this was not always the case. In her early twenties LC tried to commit suicide. Through therapy LC realized that she WAS in fact different, but that her experiences had the ability to help others. With her nonprofit Stay Girly, Inc, she had mentored young girls, empowering, inspiring, and encouraging them to love themselves first. LC's mission to help others create and maintain a healthy mindset and outlook on life. She also owns The Serenity Candle Co., a candle company that is not just about the fragrance, but also creating an atmosphere that creates peace, love and tranquility. 
She says, "There were two decisions that changed everything for me. The day I made the choice to seek therapy & when I decided to stop living for my son, my mom, my siblings and start living for LC. Did that mean that I loved them any less? No! It just meant that if I'm not healthy, healed, and choosing to change for myself then I have already failed at being a better Mom, Daughter, and sister! It had to start with me!"
These are just a handful of the hundreds of stories we hear each year at The I'm Loving Me Project. These women are proof that it is possible to grow through adversity, and we're the words of encouragement you need to get started. We're here to vent, to laugh, to share. We don't believe in setbacks. We believe in action. We are the inspired women, inspiring women.
Did you enjoy this article and find it helpful? Why not share it with your social media network below?