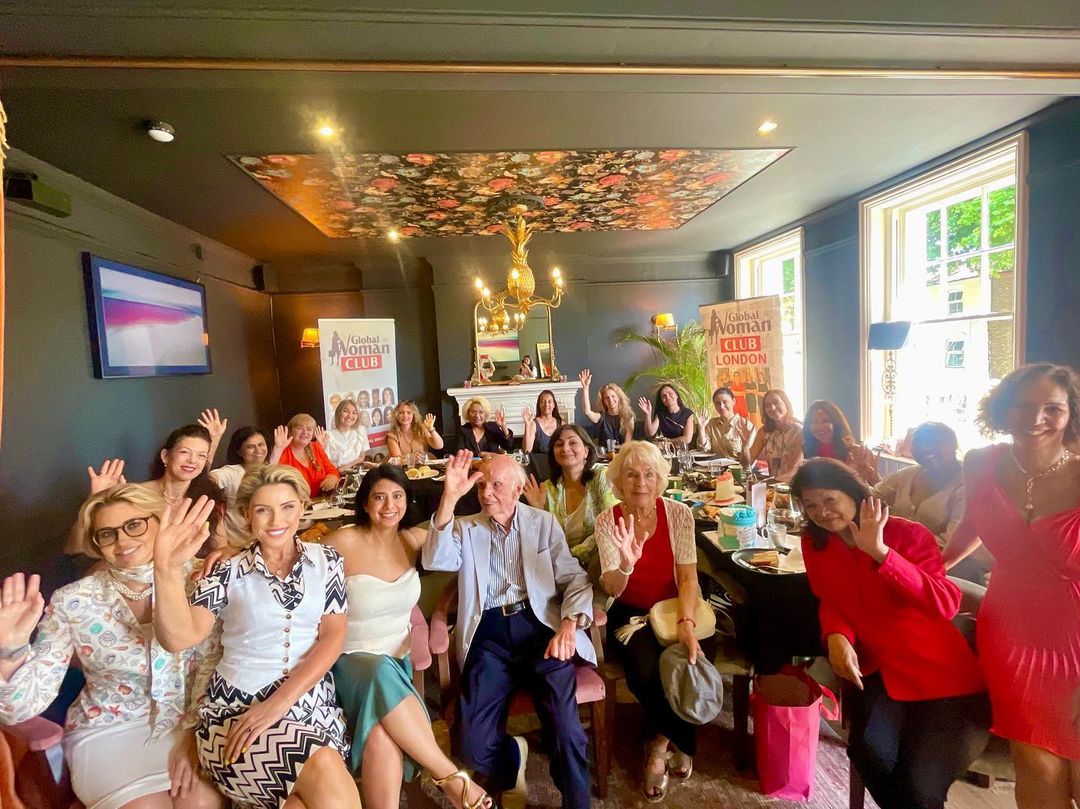 Global Woman London, A New Wave of Consciousness
By Sujany Baleswaran
After the success of the June Global Woman Summit, with a conference room filled with over 200 businesswomen, entrepreneurs and professionals from all corners of the globe, with awards, dancing and dinner, July was the perfect month for Global Woman to reach towards the other end of the spectrum of networking, and experiment with a new take on London networking events. Global Woman has done it all, from gala dinners, sold-out conferences, Zoom events, and virtual masterclasses, to the eagerly awaited monthly networking events. Yesterday, the Global Woman team and London members took a step back to experience a more intimate business event, a concoction of the energy of networking and the wisdom of masterclasses.
Experimenting with a new kind of networking, just twenty women had the pleasure of joining the Founder of Global Woman, Mirela Sula and her special guest speakers, Mary Ann Thompson-Frenk, Pat Labez and Dr Ervin Lazlo, at The Richmond Club, just a short walk from the world-renowned Kew Gardens. Welcoming both familiar and new faces, coffee in one hand and croissants in the other, the women gathered to share their business stories.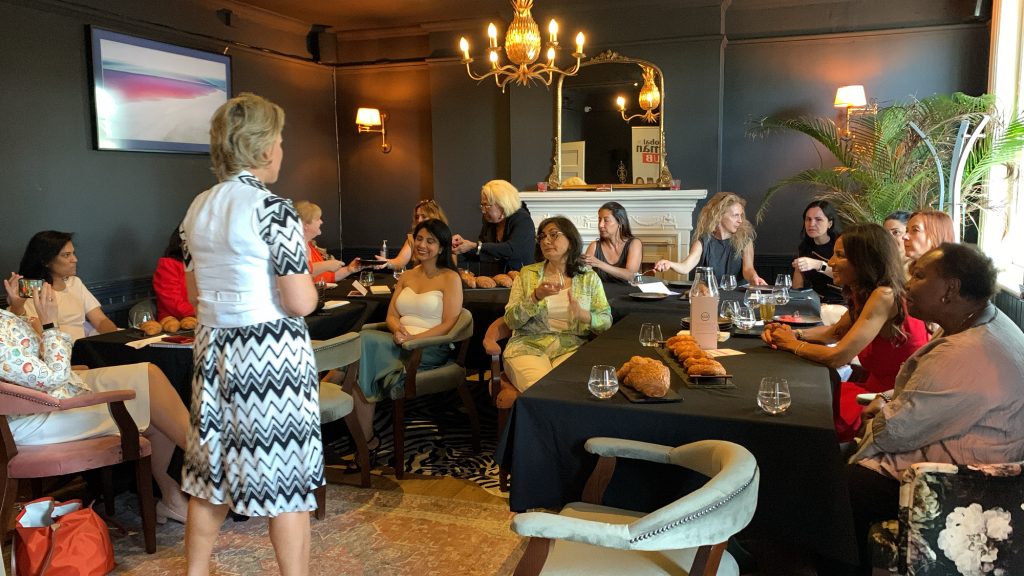 If you are in this room, you are privileged. If you have a cellphone, you have access to more information and data than kings, emperors and CEOs had decades ago. You can have your voice heard like that'
Kickstarting the event, Mirela Sula welcomed Mary Ann Thompson-Frenk to share her business journey with the women in the room. With the craft of storytelling, Mary Ann had the room listening intently as she delved into her stories, from gathering 45 spiritual leaders from all over the world to creating an innovative team through leadership. A click of the fingers – that small click was a reality check for how much we can do as individuals to make one small positive change in the world. As a humanitarian, conscious-capitalist and published writer, Mary-Ann has spoken at forums all over the world, including for NEXUS at the United Nations and White House, Parliament of World Religions, TEDx, The Club of Budapest and was also the keynote speaker for the 64th World Congress of Women Entrepreneurs in November 2016. Breaking down challenges, working for humanity, and providing solutions, Mary Ann Thompson-Frenk brought the room to silence, encouraging them to move their mindset from competition to collaboration.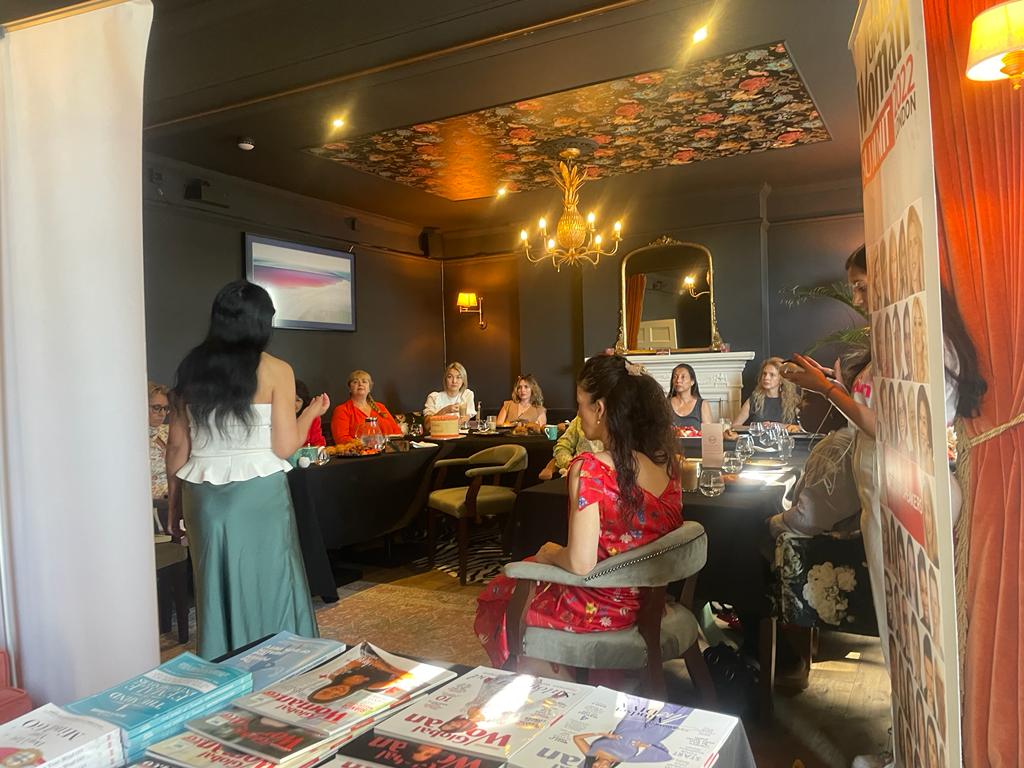 If I could turn back time, if I could find a way…
Our next guest speaker is actress, or 'accidental actress' as she calls herself, and producer, Pat Labez. Breaking into song with Cher's 'If I could turn back time', Pat bought a surge of energy into the room and a smile to everyone's face. Founder of Third Act Encore and our very own new Regional Director of New York, empowering others is the very essence of Pat. Sharing her mother's journey as a war prisoner in the Philippines, we once again pondered over 'how good we have it.' Motivating the room, we delved into conversations on how we can help others get their message out there. Highlighting that each one of us has a gift, the actress and best-selling author, reminded the room to never give up, regardless of age.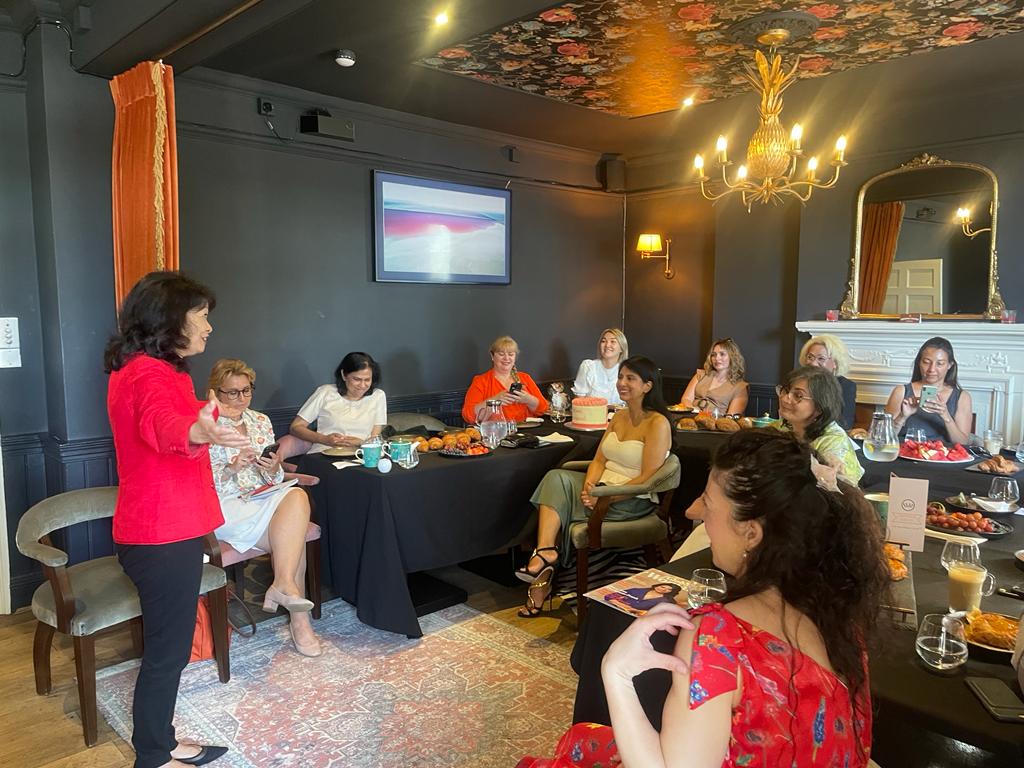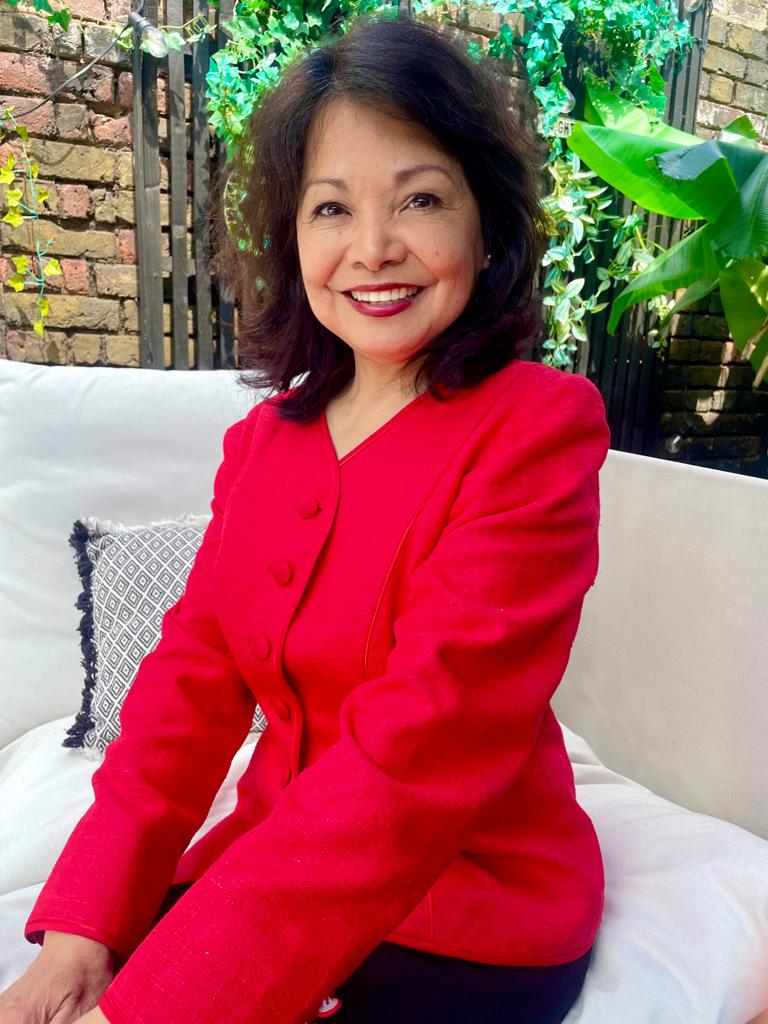 Our third and final special guest was Dr Ervin Lazlo, a pioneer in the field of philosophy and science, and an advocate of the theory of quantum consciousness. Global Woman had the honour of celebrating his birthday yesterday with the man himself, with freshly baked cakes from our very own Global Woman member, Teuta. Filled with cakes, desserts and coffees, we were ready for the words of Dr Ervin Lazlo.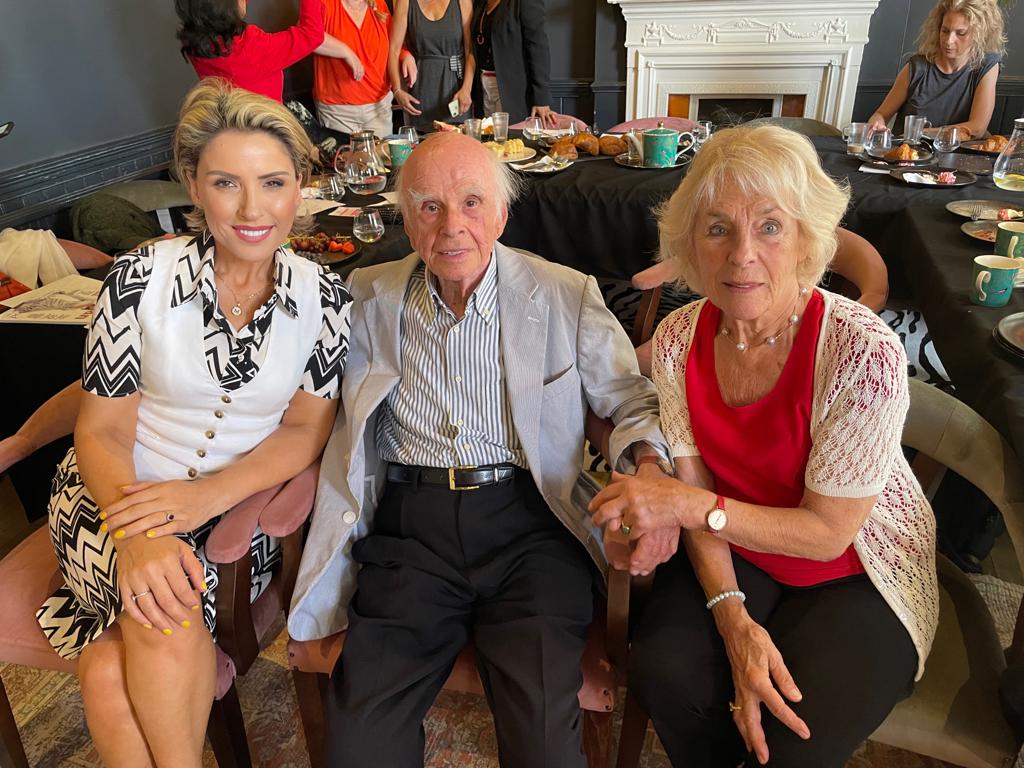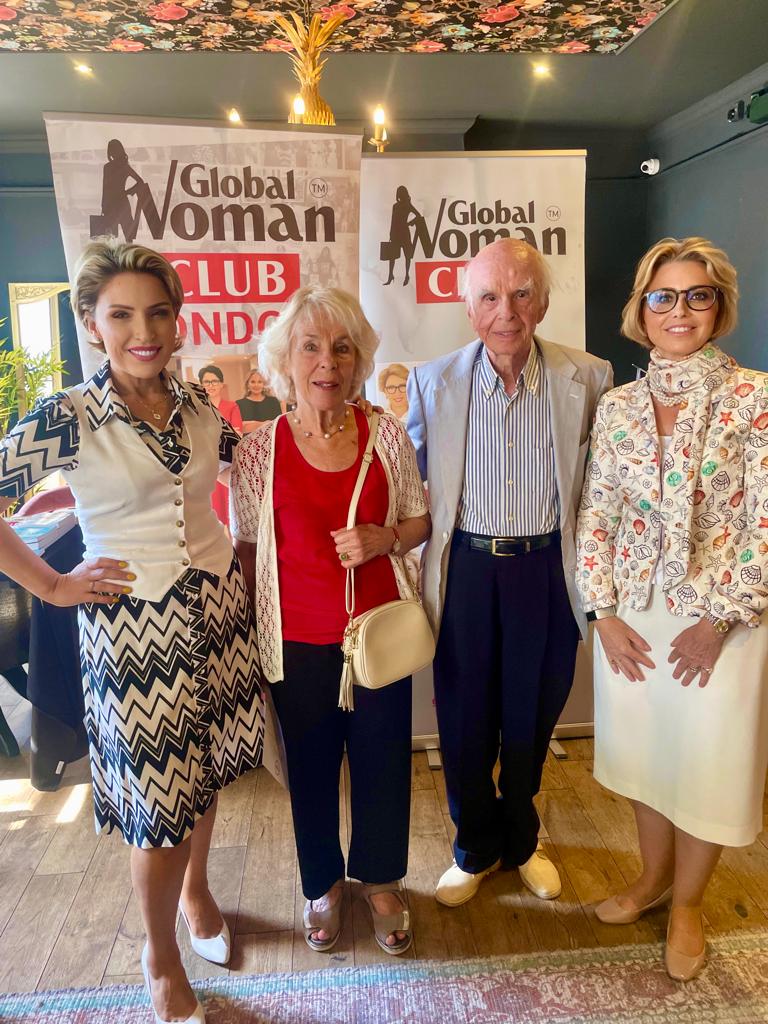 Our species need to be a part of the solution, not a part of the problem.
In awe of his strength and wisdom, the women listened intently, as he stood before them sharing his theories on consciousness. Following the event's common theme of 'collaboration', Dr Lazlo shared the importance of evolving with nature or as he said, 'in the words of Star Wars, go with the force.' Labelling this moment of time as an 'evolution of humans', he discussed the changes in the world, and how in less than a decade we will look back and see this moment as one episode in the series on the human species. Conversations that are often zoomed in to individual businesses and careers at our London events had their boundaries pushed, as the room listened to Dr Lazlo, describe the universe, the world and the human species as a whole, before bringing it back to the individual. To save the world, 'become what you are, yourself' says Dr Lazlo, 'because we forget that we are part of the wave of evolution, a coherence system.' With phones recording his words, and others scribbling down notes, Dr Ervin Lazlo brought a new wave of thoughts into the room, leaving the women with the urge to take a step further in their journey to creating a lasting impact on the world.
Following the Global Woman motto of 'to empower a woman, give her a microphone', the powerhouses of Global Woman Club London followed the speakers and took to the stage for their time in the spotlight, as they shared their journeys from the challenges to their aspirations.
---
We are back next month for our monthly breakfast networking event. Join us on Friday 12th August – the capacity is limited so BOOK your ticket now and make sure you don't miss this opportunity. If you are a business owner, author, coach, mentor, consultant, trainer, practitioner, accountant, shop owner, or simply have an idea to start your business, or perhaps you want to take your knowledge and share it with the world – then this networking event is for you.
Did you enjoy this article and find it helpful? Why not share it with your social media network below?