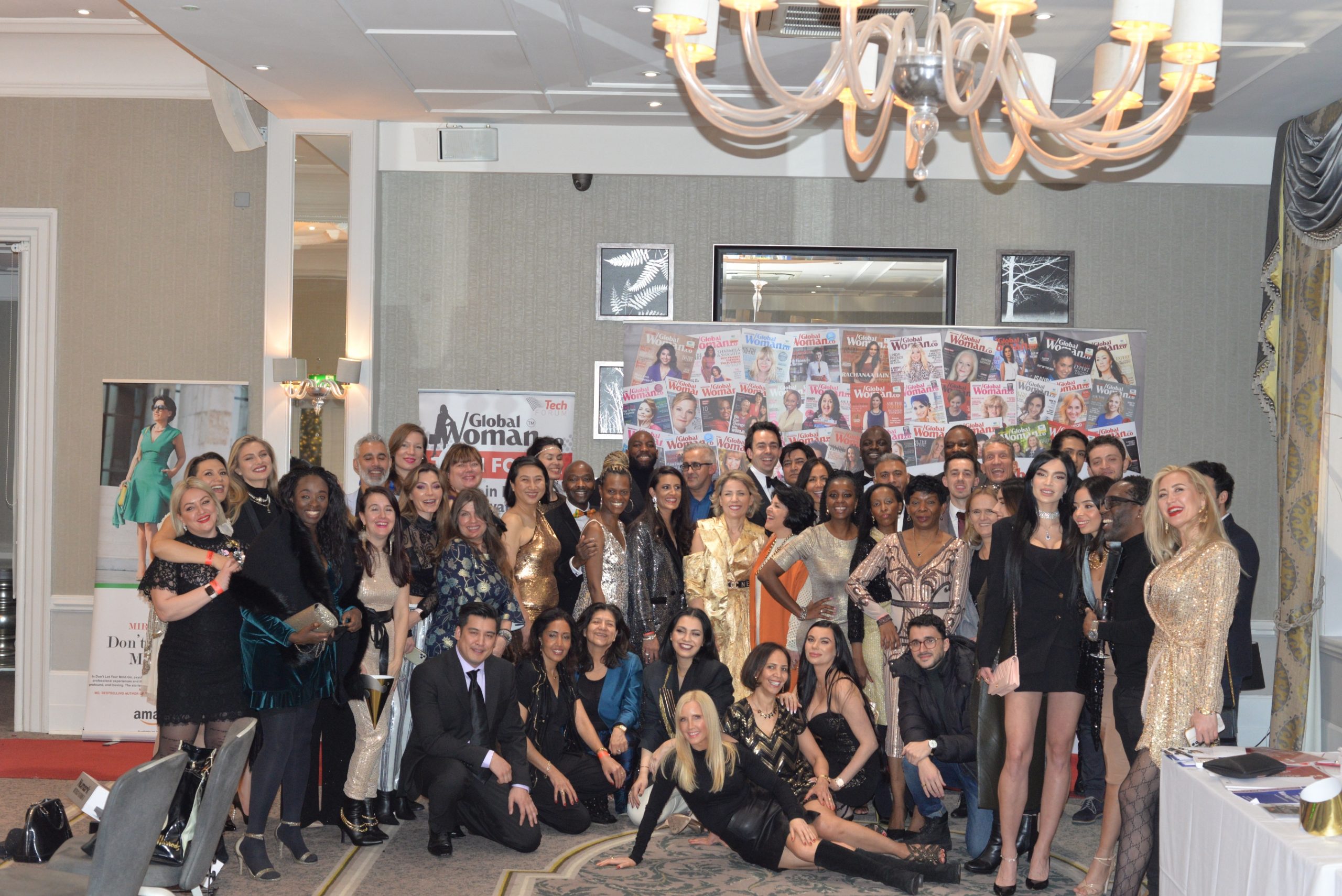 Global Woman London Christmas Gala: Celebrating 2021 with a Sprinkle of Glitter
With a hesitant start in June, the Global Woman London saw their first live meeting since the pandemic and with the success of six breakfast networking events, filled with laughter, catwalks, dancing and singing, we knew we had to end the year with an incredible celebration. Celebrating the end of the year in style, dressed in shimmers of gold and silver, the businesswomen and entrepreneurs of Global Woman London once again took on Richmond Hill Hotel, gracing the ballroom for a day of endless dancing and celebration.
With the Christmas celebratory spirit and gratitude in mind, Mirela Sula encouraged everyone in the room to celebrate their 2021 achievements. Starting the gala with our traditional networking, the men and women mingled around the ballroom greeting both new and familiar faces. Followed by a warm welcome filled with words of motivation by the Founder of Global Woman, Mirela Sula, our guests were ready for a day of connecting, networking, striking poses for the perfect photograph, our signature catwalk, endless drinks and a 3-course meal.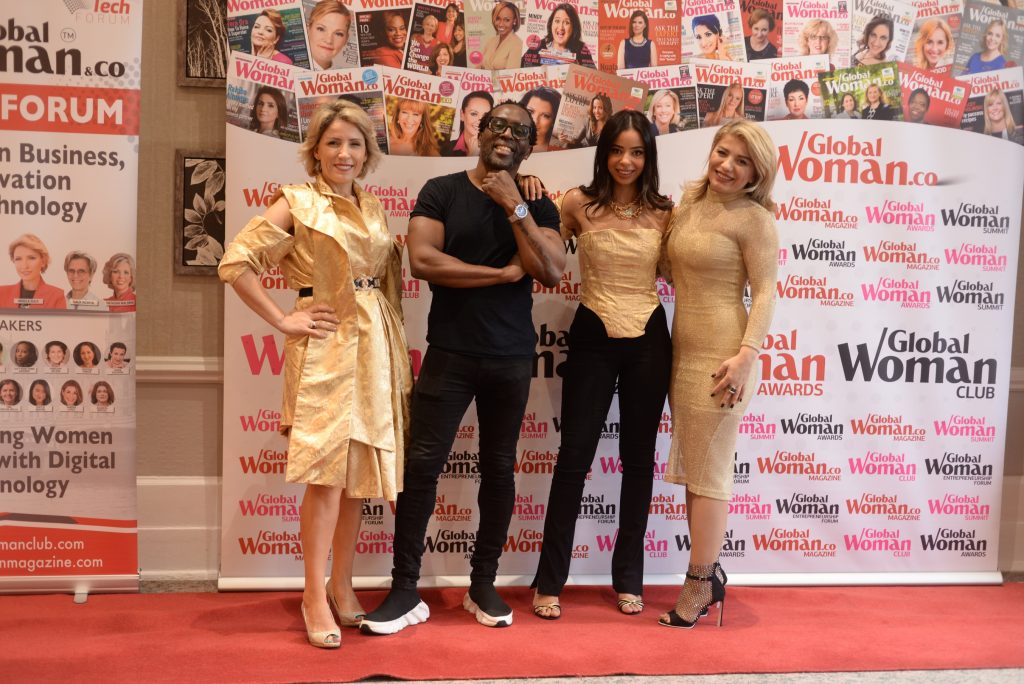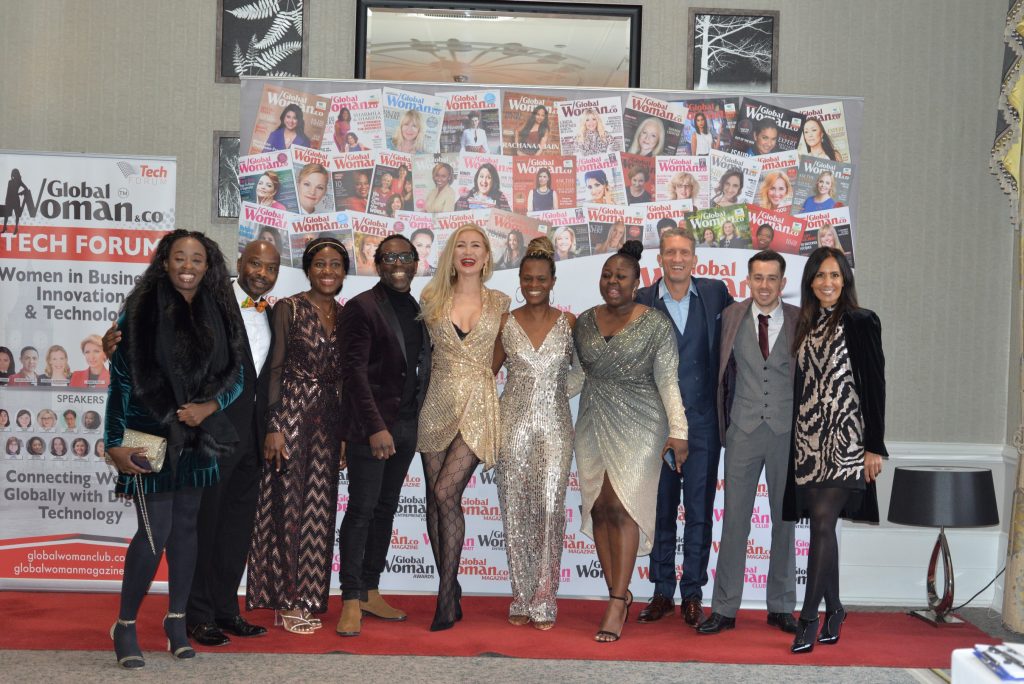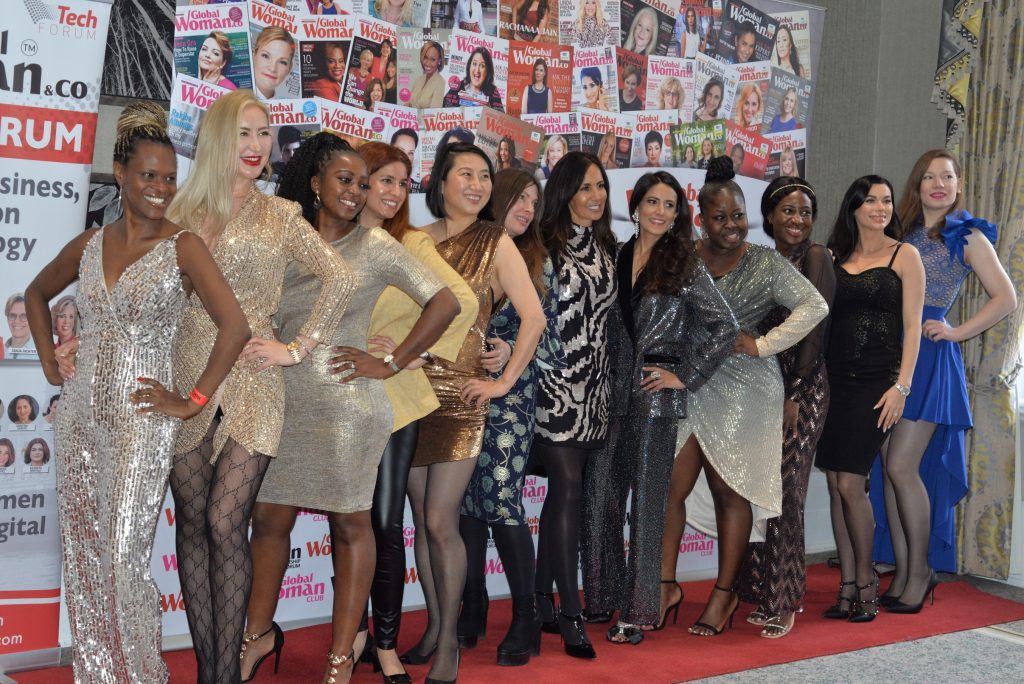 Accompanied by partners, friends and family, the Global Woman London saw its biggest networking event yet since the pandemic. Mirela Sula took a moment to recognise some of the outstanding women and men for their achievements in 2021. Calling on stage, Elma Reka, Parul Begum, Sonia Summan, Enas Daeki, and countless others, Mirela Sula awarded certificates, a sign of their achievements this year.
Congratulations to these incredible women and men for their achievements:
Somaiyia MZ for her innovation and creativity, highlighting women empowerment.
Enas Daeki for her dedication and commitment to supporting women, helping them tap into their power.
Juliet Morrison for her work with migrant women, supporting them on their entrepreneurial journey.
Saloua Miladi Wood for supporting women and helping them activate the power of beauty.
Parul Begum for her commitment and support, helping women build their confidence.
Sonia Summan for her incredible work with fashion, helping women find their style.
Farhan Farani and Amer Rahman for the outstanding achievement in their professional career and their support for women empowerment.
Amy Wieam Mahmoud for her dedication and commitment to support women in business.
Sofia Bouzi for outstanding achievement in her professional career and supporting women empowerment.
Michelle Wynngard for her commitment and creativity to support women empowerment.
Mimi Bland for her dedication to help women through their personal journeys.
Elma Reka for raising health awareness, helping women feel confident and healthy in their bodies.
From women supporting women events, Global Woman were joined by some of the biggest male supporters of Global Woman, including Marco Robinson, Ryan Nurse, Baiju Solanki, Faisal Khokhar, Farhan Farani, Amer Rahman and Allen Kleynhans. It was also incredible to see the support of so many Global Woman partners. What a great way to end the year – Candy on the dancefloor, Tre Lowe and Baiju Solanki taking the mic for a performance of Body Groove, and the ladies of Global Woman London working their magic on the catwalk… A heartfelt thank you to everyone who attended our Global Woman Christmas Gala – the perfect way to end 2021.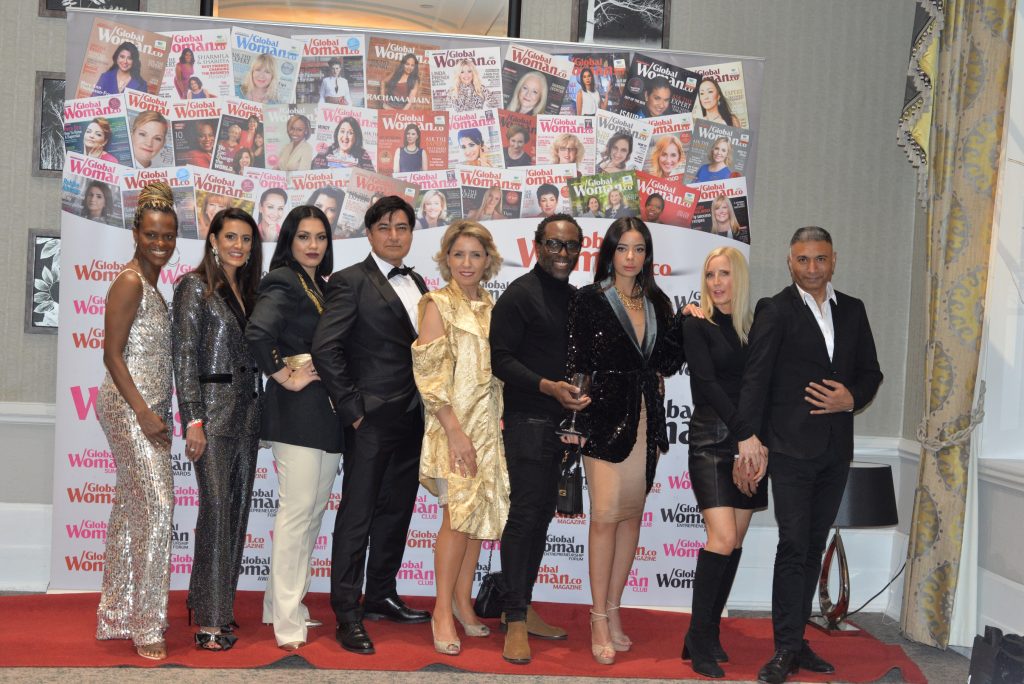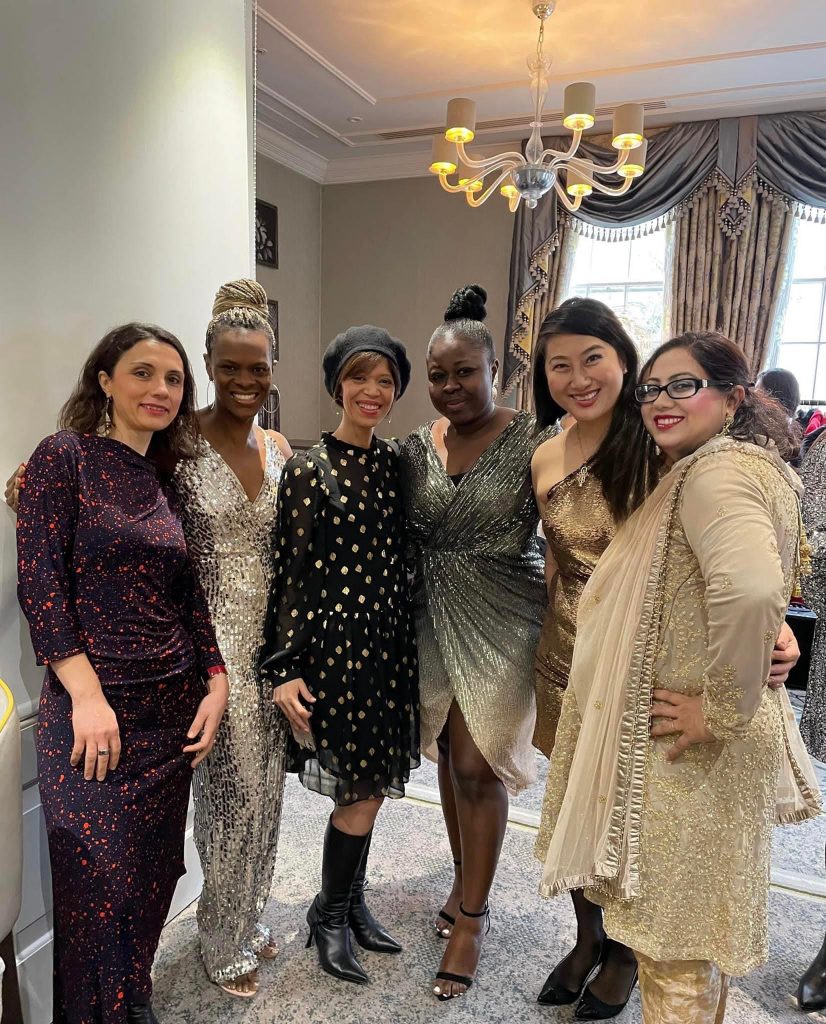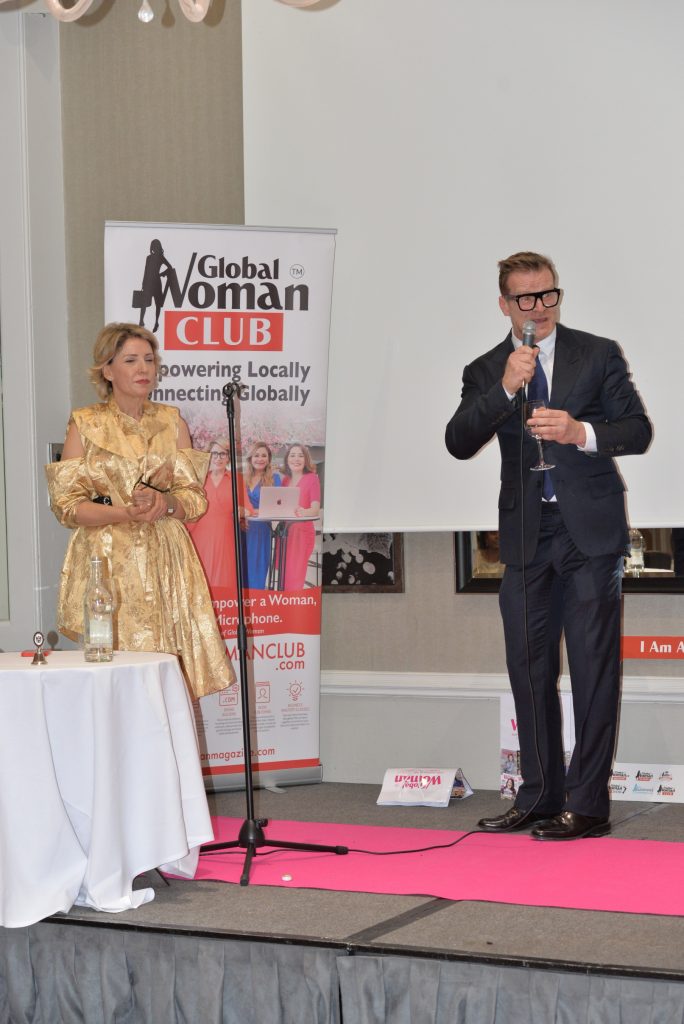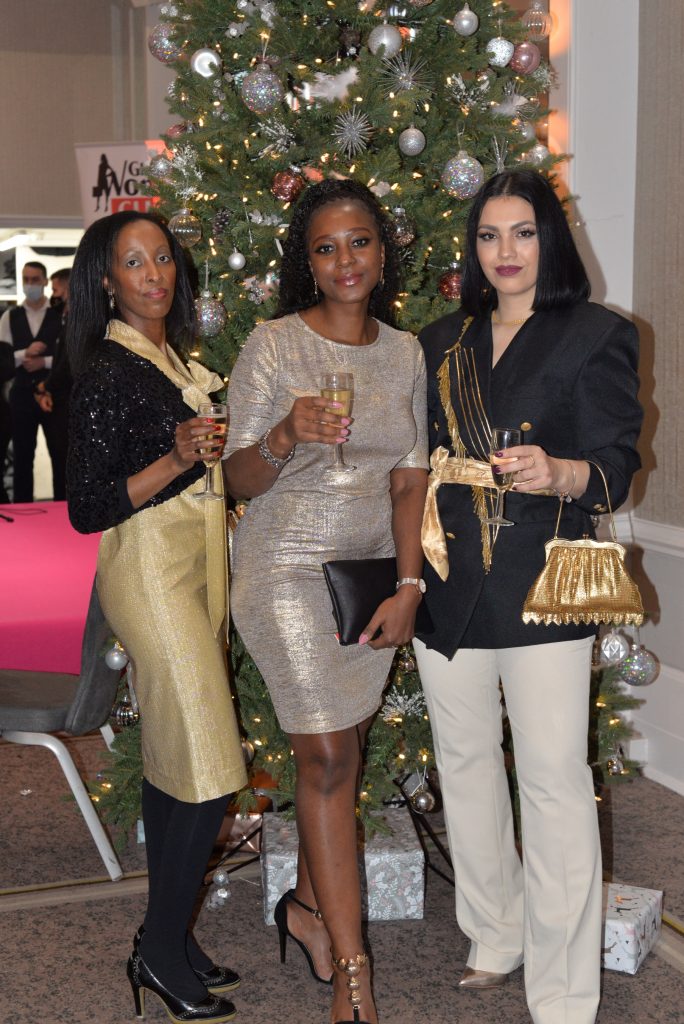 We are back next month for our monthly breakfast networking event. Join us on Friday 21st January – the capacity is limited so BOOK your ticket now and make sure you don't miss this opportunity. If you are a business owner, author, coach, mentor, consultant, trainer, practitioner, accountant, shop owner, or simply have an idea to start your business. Or perhaps you want to take your knowledge and share it with the world – then this networking event is for you.
What to expect at our networking event:
Fantastic delicious breakfast in a luxury hotel
Connecting in person with some amazing women entrepreneurs from all over the country
Learning from my masterclass – Launch your Business and Take it Global
Dress up, makeup and show up for some beautiful pictures by our professional photographer.
If you are a member, you will be able to speak in front of the room for 2 minutes.
A lot of social media exposure.
Plenty of opportunities to win prizes from the raffles.
After the breakfast event, you are free to join us for our business lunch and continue building relationships.
Did you enjoy this article and find it helpful? Why not share it with your social media network below?