Giovana Vega: Trading Your Way to Financial Freedom
By Sujany Baleswaran
After spending over a decade working for some of the biggest trading corporate firms in the finance sector, Giovana Vega took the courageous step to quit her job to pursue a new path as a trader and crypto investor. Trading her way to financial freedom, the money mindset strategist is dedicating her time to inspiring women and creating financial awareness through her business, Trading for Women, which focuses on fostering a money growth mindset and a wealth-creating lifestyle.
How was your early career? Have you always known that you wanted a career in the financial world?
My early career did not shape my career today. The things I learned at university didn't help me become an investor or trader. Instead, I had to find the right mentors to teach me to become one. The university education methodology is directed at training you to do the finances of the companies where you work, but it does not teach you how to become financially free. We have a created system where people are dependent on a salary for the rest of their lives, settling with a small pension at an old age. I believe the younger generation understand the value of their time, and that is why more millennials are willing to start their own business.
My journey to becoming a certified forex trader began when I got tired of wasting my potential for financial independence. I realised I was stuck in a 9-to-5 job that paid okay but did not provide me with the good quality of life that everyone deserves. Thanks to my decision, today I am not the same woman I was a few years back. I can work from anywhere in the world and have more time for my loved ones. I made a success out of trading but all that is nothing if I cannot help other women like me do the same.
The financial market and the investment industry are heavily male-dominated. However, Financial Times recently put out a statement claiming, 'women trade less often than men, with better results.' Do you agree, and why do you think this is? Can you tell us more about your more recent book Trading for Success: 8 Secrets Why Women Are Better Forex Traders?
The investment industry has been presented to men but not to women, and women are missing out by not taking part in this industry. I agree with the Financial Times statement. Women trade less often than men, but women are also very good at managing money. For instance, who is budgeting the money at home? I believe in most families it is the women.
Women have the potential to become better investors and traders, but they don't know how to operate as investors due to a lack of knowledge, which is the reason why women are not active in this field. In my book, Trading for Success: 8 Secrets Why Women Are Better Forex Traders, I simply explain how women can become investors, but also explore how the financial market works, especially the forex market. With the help of this book, you can not only learn trading but also become a flourishing money maker in this male-dominated field. From basic terms to complex strategies, I break down each concept of technical analysis and the forex market into simple steps. The book is filled with analogies and diagrams that will further help you grasp trading concepts. As a financially independent female myself, money management for women holds significant importance for me. So much so that I have written the book called Trading for Success specifically with women in mind. Moreover, my financial planning for this book is geared towards teaching and helping women plan their finances efficiently.
How did Trading for Women come about? Was there a specific moment where you realised this is what I want to create? Where do you see Trading for Women in 5 years? 
While educating myself about trading and investing, I couldn't find a site or books that I could learn from simply and creatively. Many of the websites that I visited or books I read were too analytical, with a lot of jargon and complicated terms. It was a challenge to learn from them. I believe that was the starting point for me to create a business – my dream was to create a site where I can teach women through my blog and tools simply and creatively; on that note Trading for Women was born. Immediately I started to get attention from women, they started to sign up for my newsletters and download my resources. I noticed that many women feel uncomfortable when it comes to money, so that gave me an idea to start creating different faces to the business and offer products based on their needs.
In 5 years, I see Trading for Women as the planet's leading platform in raising financial awareness for women. We do this by giving women the best learning materials and resources to unlock their personal and financial potential. If this is something that interests you, then we would love to meet you.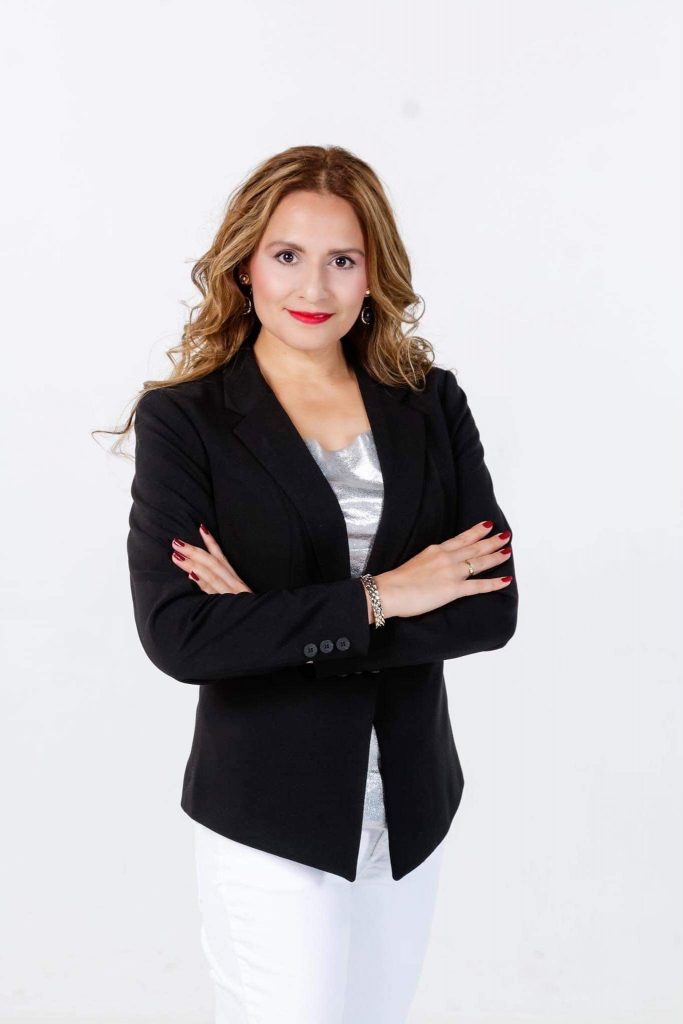 What advice would you give to women who are interested in investing and trading, and are striving for financial freedom but are not sure where to start?
I would say be curious and open-minded; investing and trading is another skill that everybody can learn, like public speaking or driving a car. Once you know how to invest or trade, you will become wiser in the financial decisions that you make for yourself and your loved ones. In these times, you cannot afford to depend on banks or governments; we are entering a completely new world where the digital environment will be leading the new financial system. So, are you going with the changes, or are you going to leave it behind? It is just a matter of time before we will be switching to digital coins. Don't believe me? Ask yourself these questions.
How much money are you getting from your bank savings account? Can you really create wealth with the interest rate that you receive from your bank? These are questions that every one of you should be asking, and that is why it is time to learn how to manage your money.
Aside from your trading career, you are also the Global Woman director for Amsterdam. How did you become involved with Global Woman? Tell us more about your role as the director of Global Woman Amsterdam since then?
Global Woman came into my life at the right moment. I met Mirela at an event in Amsterdam and the way she delivered her talk impacted me, so we started to talk, and she explained her vision with Global Woman. Her vision got me hooked, and I decided to follow her work. She invited me to join her business network event in London, where I met countless amazing ladies in business. I loved the way she organised her events, and the calibre of women attending her events amazed me. That is how I became involved with Global Woman.
Mirela wanted to go global and of course, for me, this was a great opportunity to bring Global Woman to Amsterdam and it happened. It was a big responsibility for me because I didn't have any background as an event organizer, but I followed my intuition, and I did what I was supposed to do, and in the end, Global Woman Amsterdam became a very successful club within one year. I did my best to put Global Woman Club Amsterdam at the top. We are now celebrating our fourth anniversary, and I am very proud of the community and all the work we have done so far.
What inspired you to participate in this book project, and how has the book project experience been for you? 
The book project has been the best experience I have had, and it has opened up new opportunities. I have become a best seller and published author three times with this project, and now I am co-authoring my fourth book with Global Woman. It has been a learning process and an eye-opening experience. Along the way, I have learnt strategies that I can implement while writing my own book. Multiple powerful female voices in one book, all sharing their knowledge and experiences, is priceless. As a community, we need to reverse the stereotype that women do not support women. Success is not a one-woman job. To become extraordinary, authentic, and impactful, you need to connect with other extraordinary women, and this project creates those connections.
Did you enjoy this article and find it helpful? Why not share it with your social media network below?