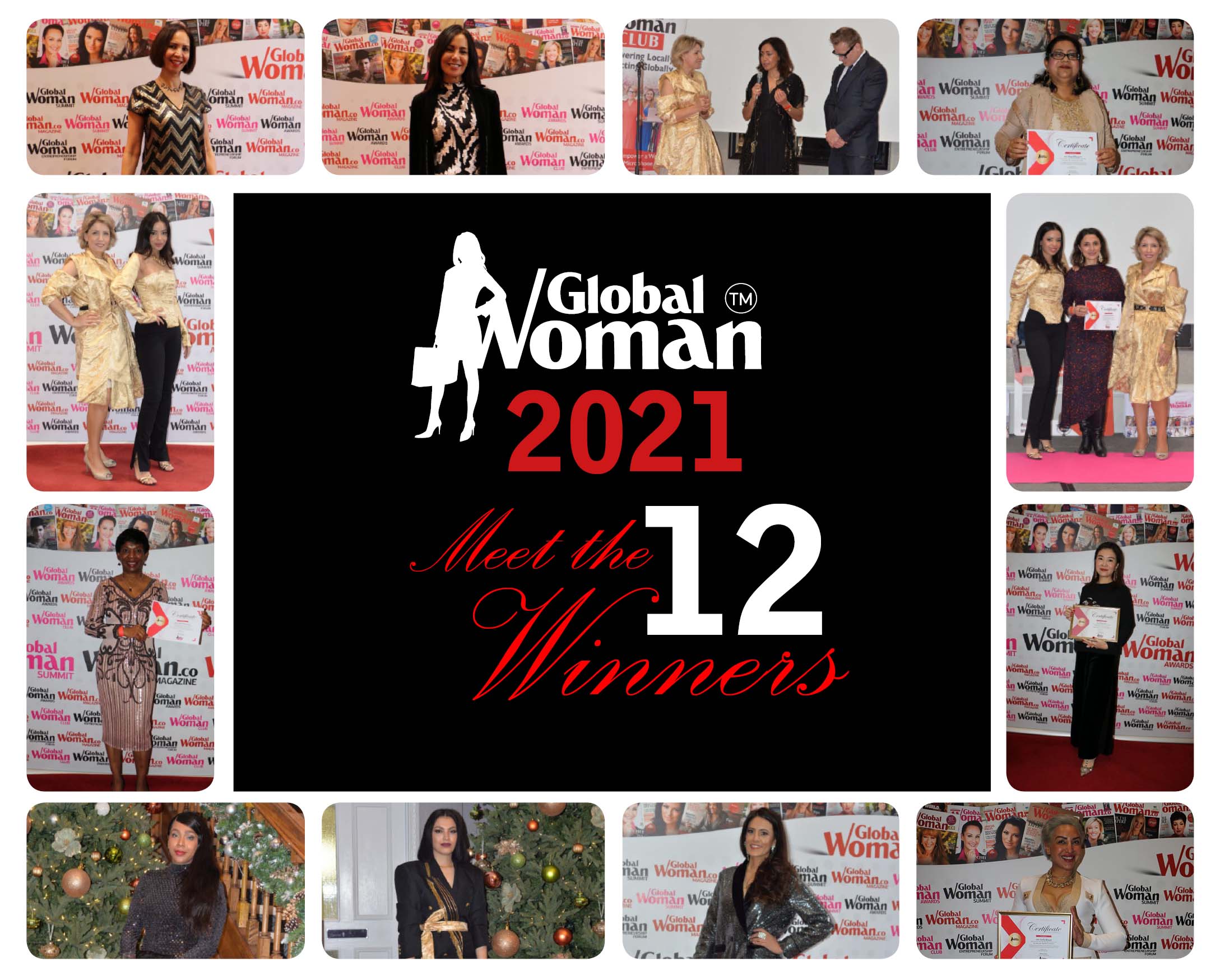 Global Woman London Winners: Celebration of Women 2021
With the turbulence of the pandemic and the ups and downs of the changing rules, no businesses – big or small – have been able to escape the impact of Covid-19. Global Woman hosted their Christmas gala last Friday, their biggest networking event since the pandemic. It was a time to reflect on the year and show gratitude, having successfully tackled the challenges of the pandemic. With gratefulness in mind, Mirela Sula encouraged everyone in the room to celebrate their 2021 achievements. Taking some time to recognise the outstanding women who have dedicated their year to success, Mirela Sula presented certificates as a celebration of their achievements.
Parul Begum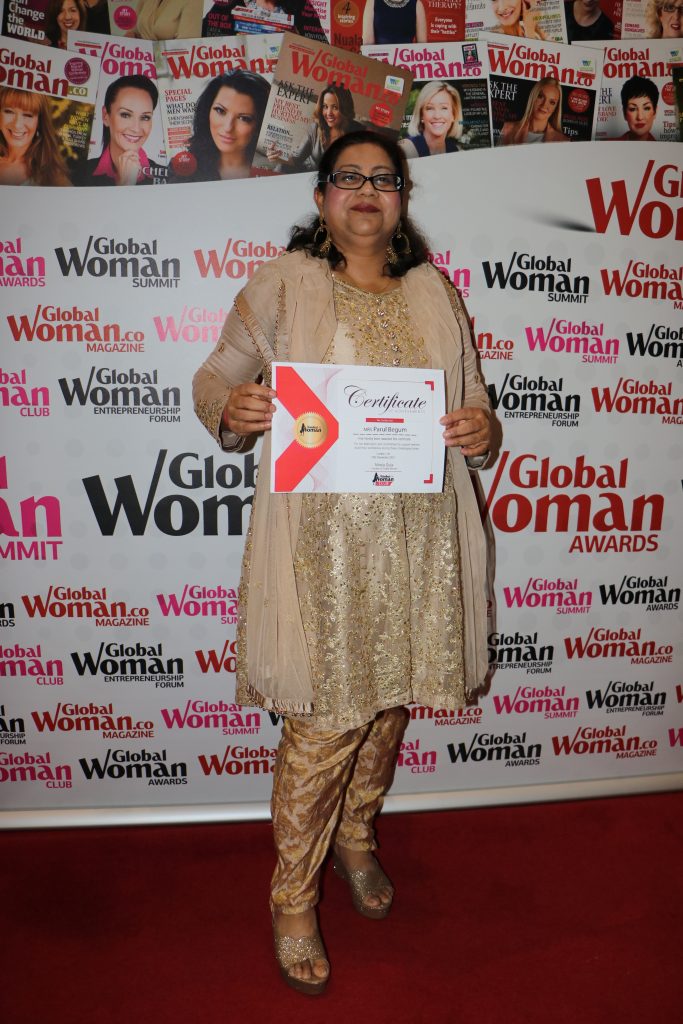 Parul Begum has dedicated over 20 years of her life to helping vulnerable women and children, focusing on issues such as forced marriages and domestic violence whilst championing the cause of equality. Global Woman would love to congratulate Parul for her dedication to help women build their confidence during these challenging times.
Somayia MZ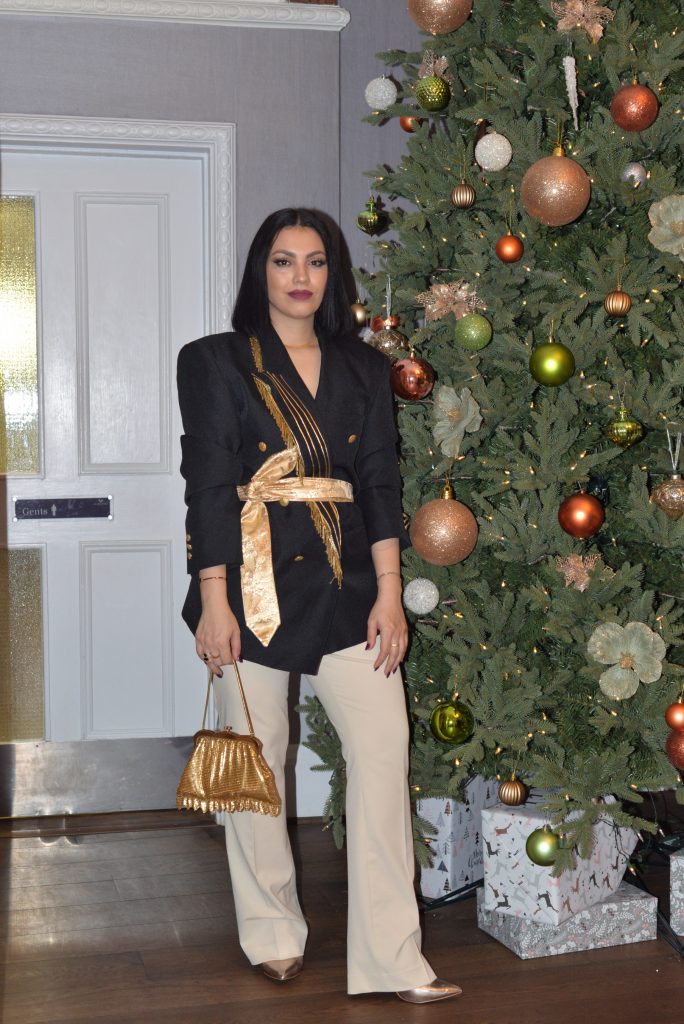 The London designer was congratulated for her innovation and creativity, dedicating her designs to women who were forced to feel powerless, giving them the flare and confidence they need to rise again. Somy London is a luxury brand that intertwines masculinity and femininity, using sustainable products and eco-friendly materials
Enas Daeki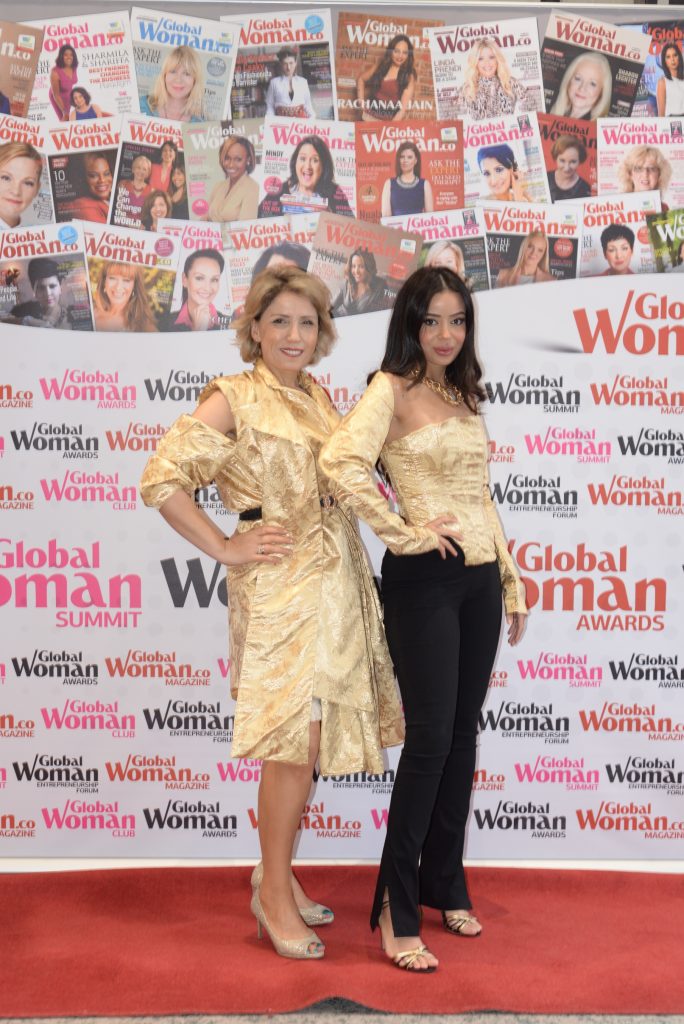 Inspired by a love of beauty, culture, and women being all they could be in life, Enas Daeki dreamed of creating a business to celebrate the beauty of women – as founders, entrepreneurs, creatives and consumers. Arabela was the perfect vehicle to sit between the female trail-blazers and the amazingly beautiful women from all walks of life, that consume their incredible beauty products.
Juliet Morrison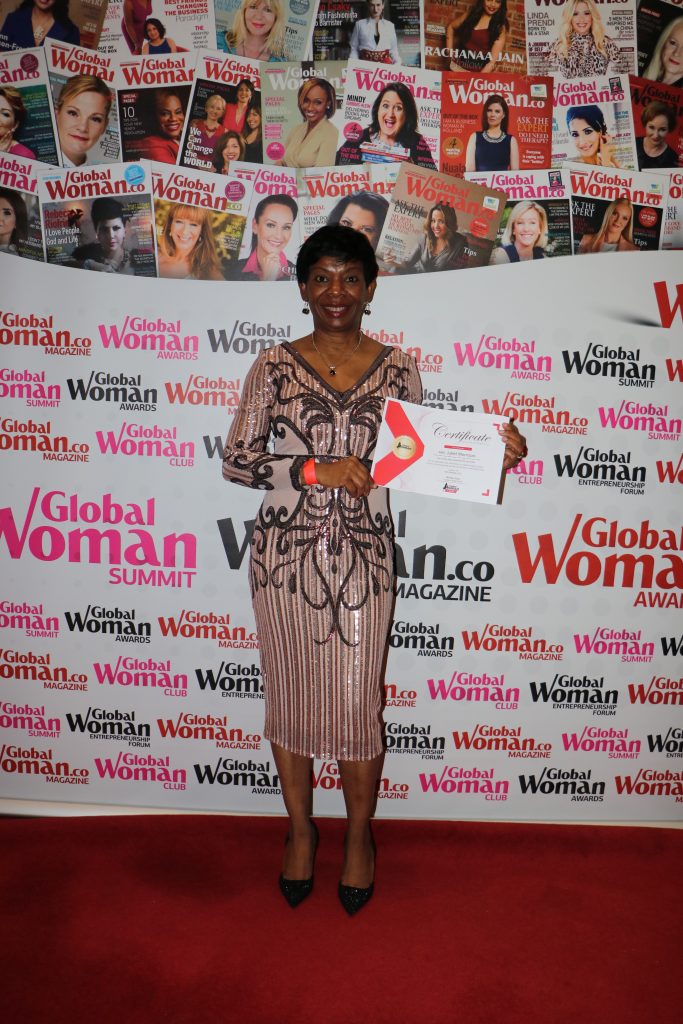 Congratulations to Juliet Morrison for her dedication and commitment to supporting migrant women in their entrepreneurial journey. The author and entrepreneur battled the terrain of entrepreneurship, tripping and falling over dozens of obstacles along the way, the Savvy Bosspreneur's "I won't give up" attitude pulled her through the endless challenges, creating the success she is today.
Saloua Miladi Wood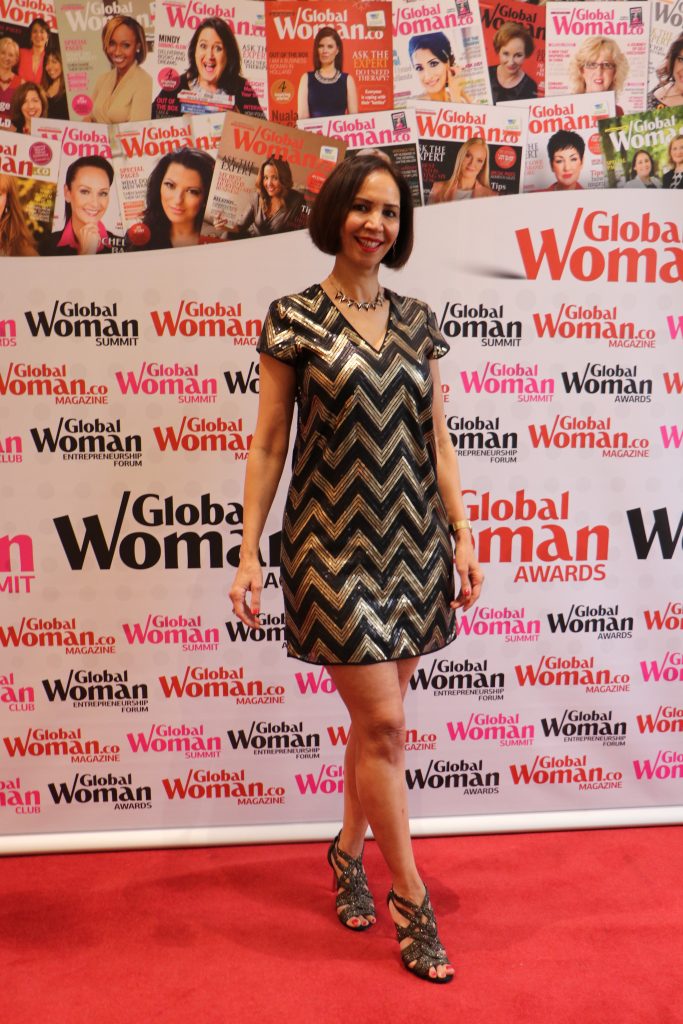 After putting her modelling and fashion career on hold for her daughter, Saloua took the courageous step to once again pursue her fashion education. Congratulation to the single mother for her dedication and using her knowledge to help other women build a self-assured and confident identity that is bursting with style.
Sonia Summan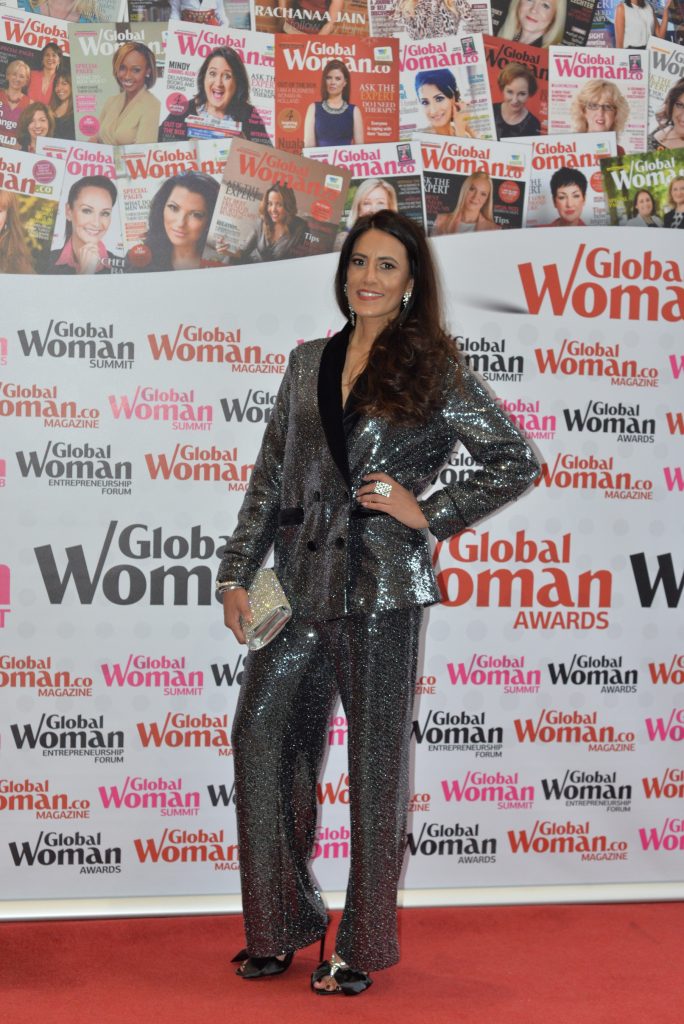 The woman behind our signature Global Woman catwalks, the fashionista is always ready to put a trendy spin on our events. A huge congratulations to Sonia for her commitment to helping women tap into their power of beauty, helping them find their style.
Amy Wieam Mahmoud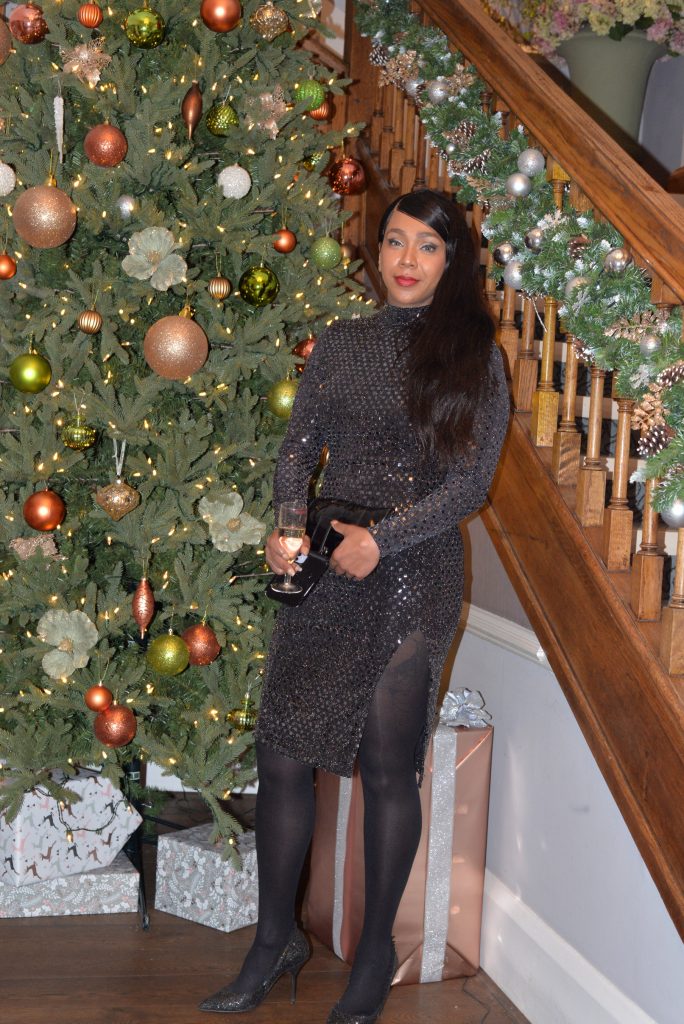 Award-winning business investor, chief executive officer, Amy Wieam Mahmoud, was presented with a certificate for her dedication and commitment to supporting women in business during these challenging times.
Amy Lam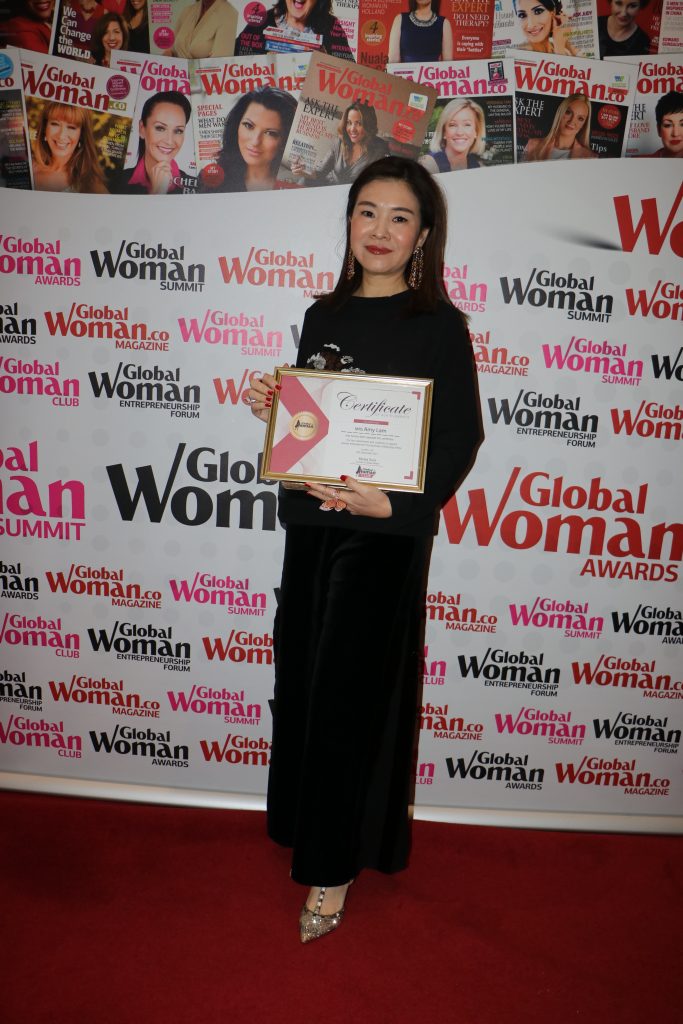 Amy Lam is President of the UK and HK of the Jubilee Sailing trust Charity which was set up by the Queen for helping handicapped people, especially teenagers. She is also Ambassador of Centrepoint Charity which helps homeless kids, and one of their patrons is Prince William himself. We are delighted to present her with an award for her incredible contribution to society.
Michelle Wyngaard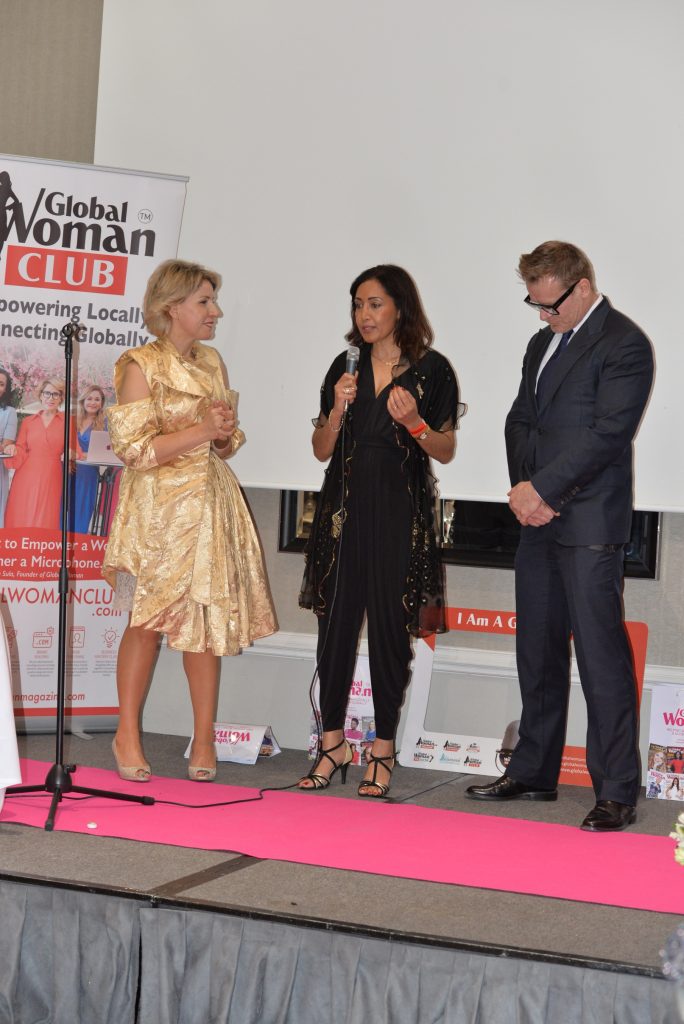 Founder of Dynamic Dental Studio, Michelle Wyngaard always believed that creating a healthy and beautiful smile can be life-changing for her patients. Her aim is to improve the confidence of her patients and reduce the anxiety of nervous patients by giving them the time and space in which to develop trust and rapport in dental treatment.
Mimi Bland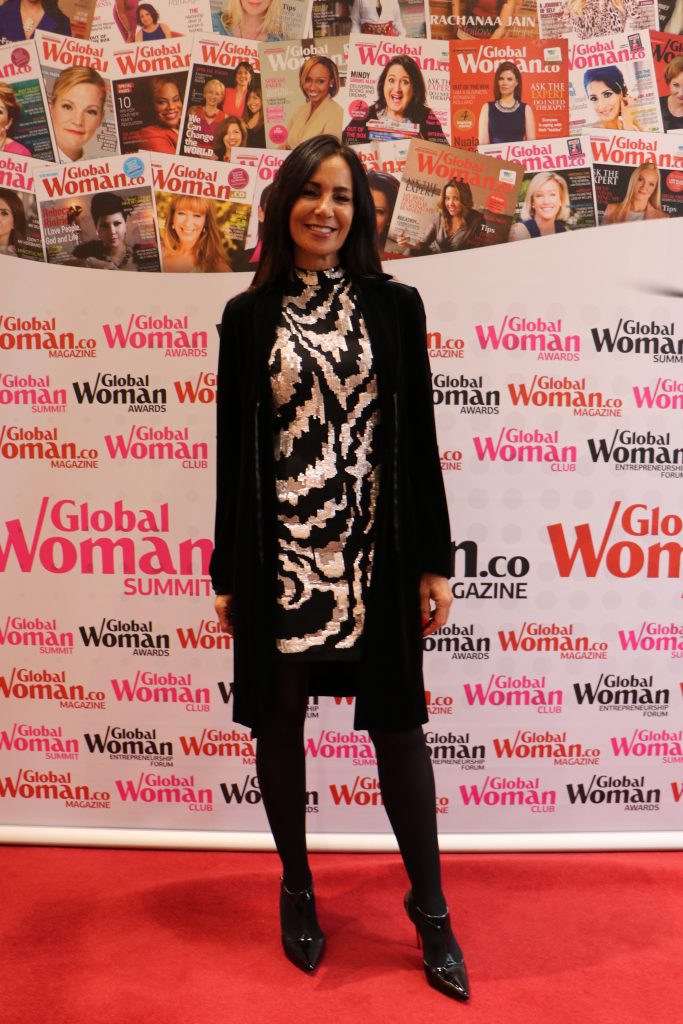 With the sole purpose to enlighten as many people as possible with the knowledge and formula to live their best life, Mimi Bland inspires, motivates and empowers others to achieve ultimate happiness and fulfilment. Congratulations to Mimi Bland for her commitment to supporting women on their personal and emotional journey.
Elma Reka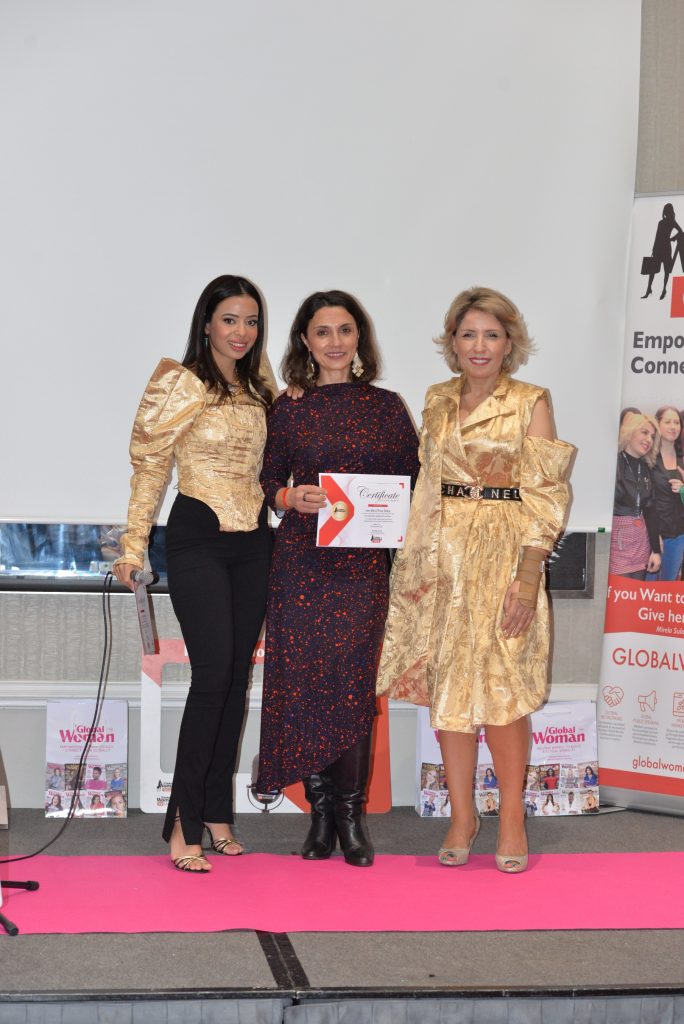 After giving birth to her first child, Elma Reka was left feeling lost, helpless and physically and emotionally drained. Taking matters into her own hands, Elma researched, studied and connected with the right people, finding solutions not only for her but all mothers. The Founder of Start in the Gut is dedicating her time to helping health-conscious busy women to reclaim their optimal energy, body and mind clarity.
Did you enjoy this article and find it helpful? Why not share it with your social media network below?