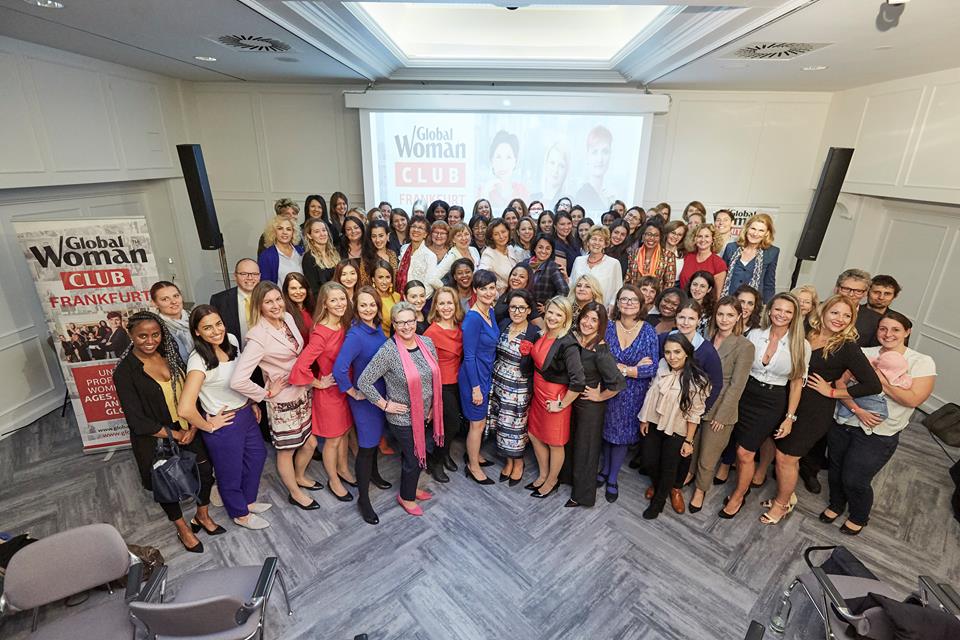 Global Woman Club Opening Frankfurt – All because we said YES!  
Global Woman Club Opening Frankfurt – All because we said YES!  
By Maike Benner & Lilli Rohde
When we developed our idea and started our business in early January of this year and even after it was agreed that we would become directors for Global Woman Frankfurt, little did we expect that exactly to the date 9 months later we would be experts in event management, negotiation partner with the biggest hotel chains, writers, networkers, convincer, press representatives at the Frankfurt book fair, interview partners and moderators, photo models, comedians, panel speaker and panel moderators.
[rml_read_more]
All because we said yes to chance, yes to uncertainty, yes to Global Woman. We knew when we first approached the founder of Global Woman Club, Mirela Sula, that there is a huge need for a club like Global Woman in Germany and that Frankfurt is the perfect place to begin the German endeavour. In all fairness we had to realise in the preparation of the big opening event that not all potential partners, sponsors, venues, speakers and potential participants could be convinced and be ignited as easily as we thought. Having opened the Club in Frankfurt on the 14th October is also a victory over naysayers, sceptics and pessimists and a sign for determination, passion and optimism.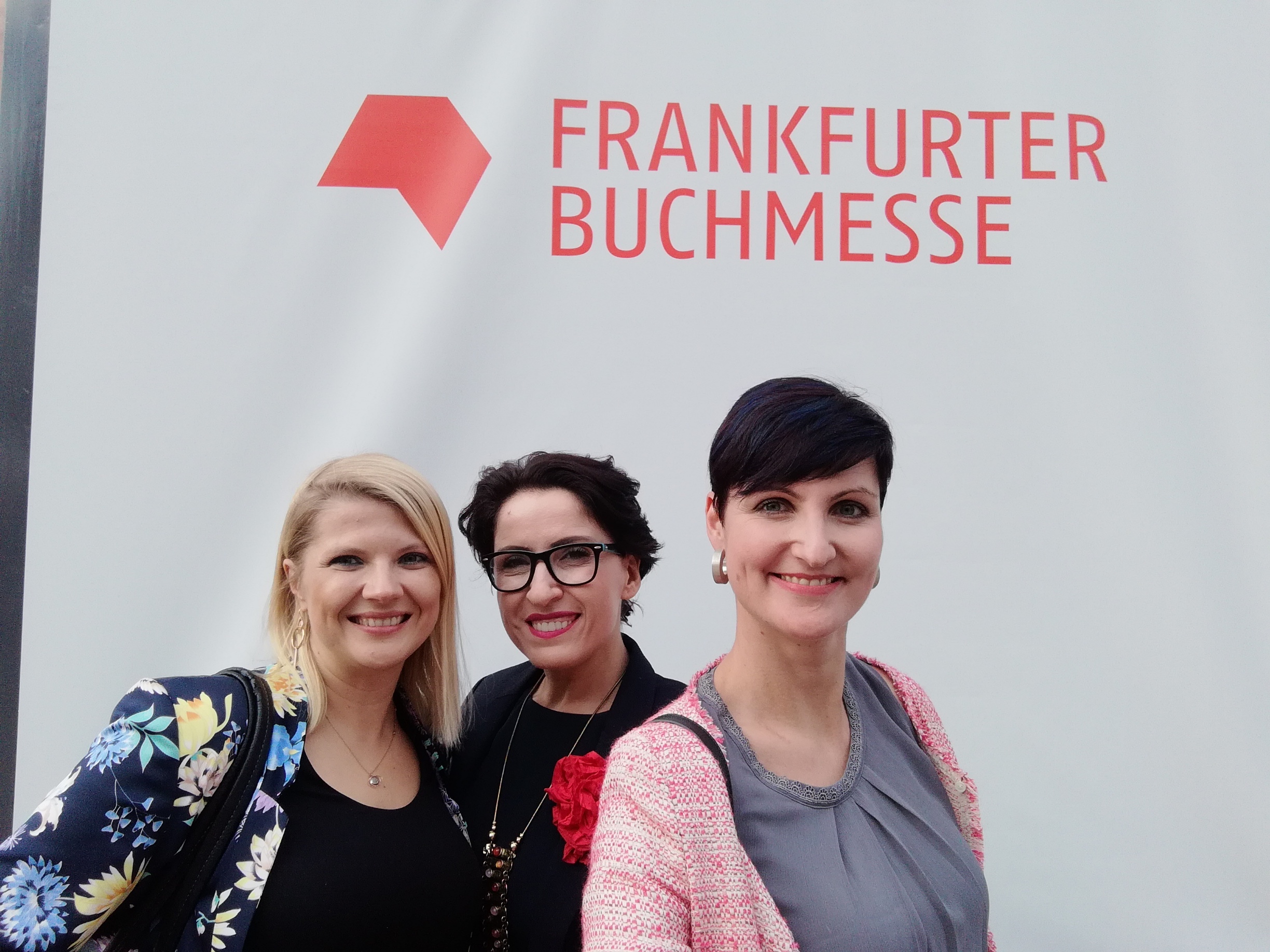 So, after intense preparation, a lot of calls and arrangements, the big day of Sunday 14th October finally came. We had the pleasure of welcoming Mirela Sula two days in advance, to go over the final things and to visit the Frankfurt book fair, where we had inspirational talks and came up with the idea to get a stand for the next year to present Global Woman and Global Woman Magazine.
On the opening day we had the full power of Global Woman behind us. We celebrated together with Mirela Sula and Trevor Clarke of course ourselves, Lilli Rohde and Maike Benner, as regional directors for Global Woman Frankfurt and supported by other regional directors, Galina Harthorn from Nottingham, Micaela Bubola Passeri from Los Angeles, Stella Bida from Brussels, Nadia Böersch from Vienna, our five amazing speakers and of course with close to 100 attendees at Le Meridien, Frankfurt.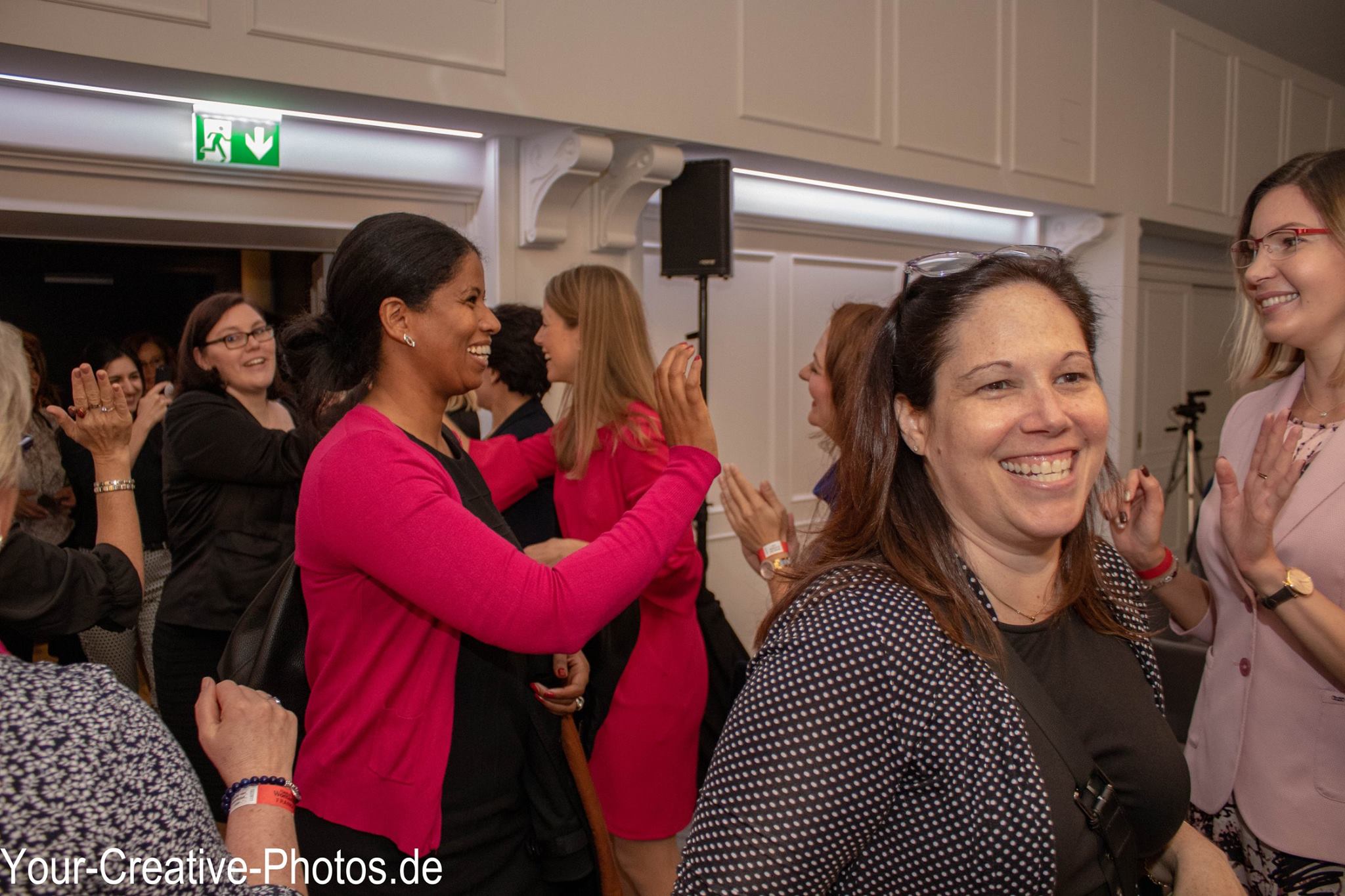 The atmosphere from the start was very energetic and positive and filled with curiosity and expectations. Trevor Clarke started as MC and shared his stories from the alternative Frankfurt city tour he attended the day before. Even we locals didn´t know some stories.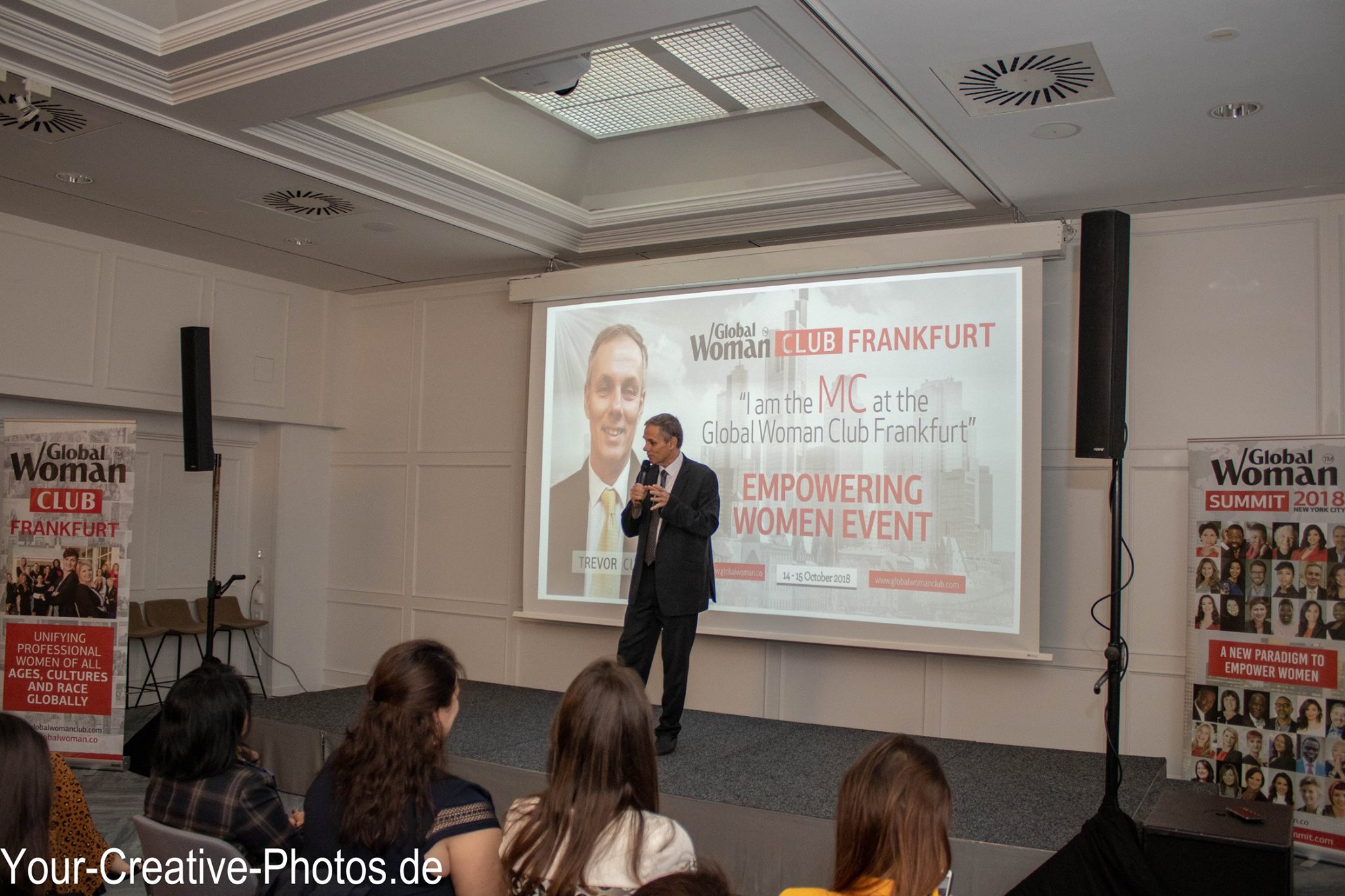 We were asked next on stage to officially open the event and share our story on how Maike Benner and Lilli Rohde, employees in the food and beverage industry in finance and sales roles, became start-up entrepreneurs with MaLish (www.malish.global) and Global Woman directors for the club in Frankfurt. We could see people resonate with our own personal stories, our success and pitfalls in our so-called corporate careers, our business idea MaLish and the story of how we became part of Global Woman. A personal highlight for us was that the director of the club that first inspired us to join Global Woman – Miceala from Los Angeles – was with us to support us.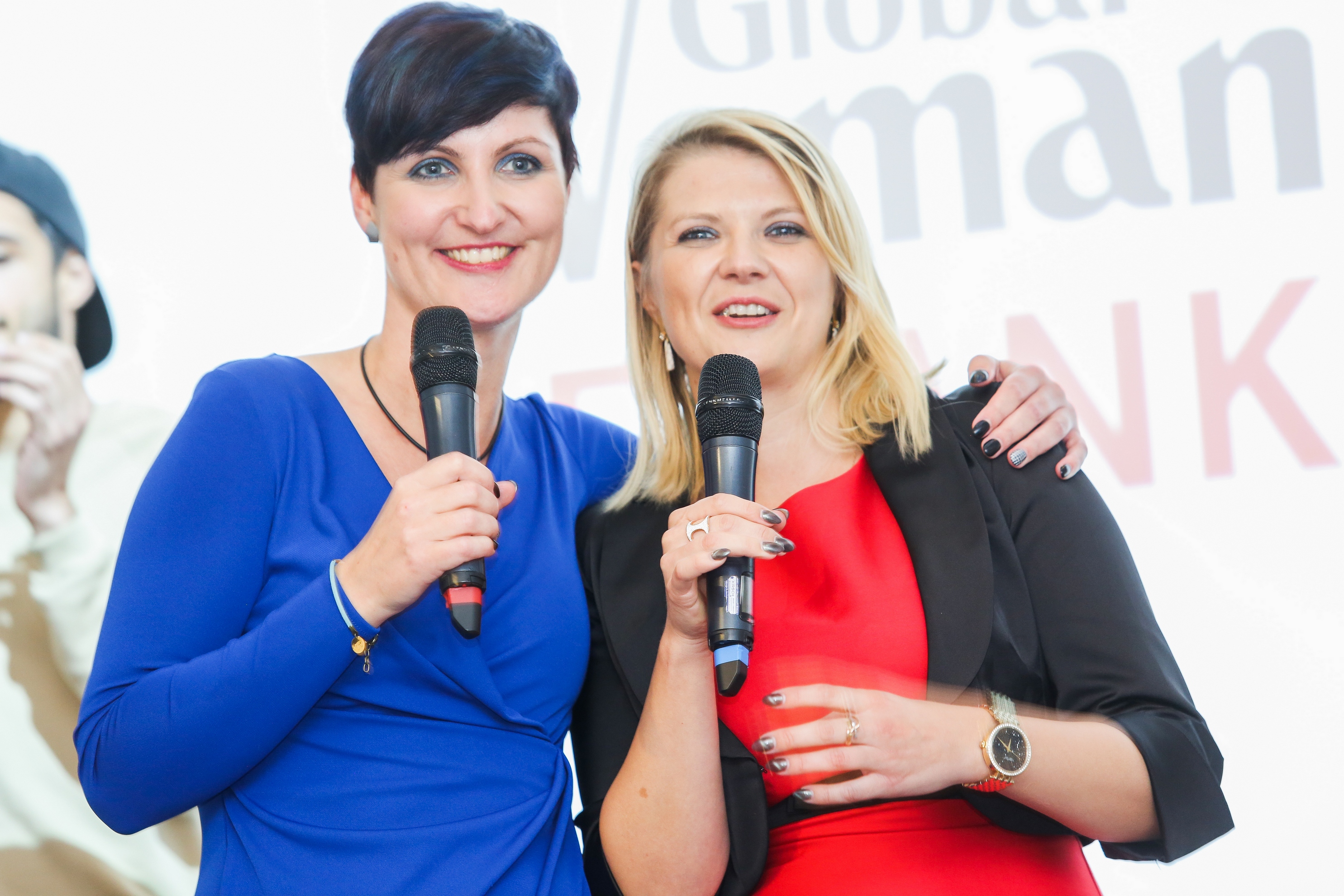 Before leaving the stage we addressed the questions some attendees might still have had about whether or not to join the club by pointing out the "7 bullshit reasons NOT to join the club". Our role play and the fact that we addressed all arguments was highly accepted and resulted at the end in a record high member sign up rate.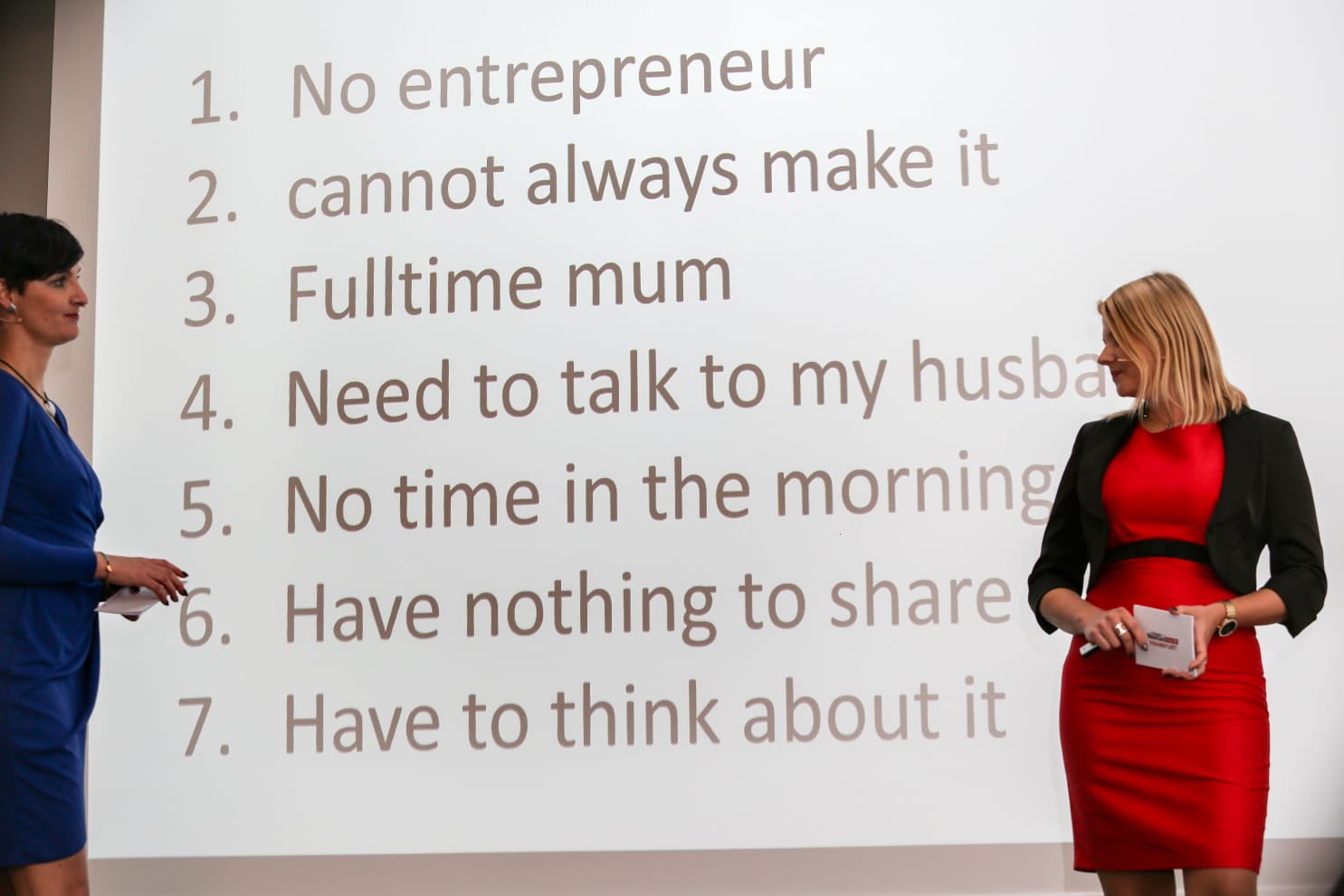 Before the lunch break Mirela conquered the stage and shared her inspiring story about her life in Albania, her transition and determination to move forward, her relocation to London and the challenges of starting all over again in London without knowing anyone. She did not shy away from talking about the grey zone(s) everybody has to pass, before achieving her goals. She explained how and why she founded Global Woman Club and the crowd was fascinated by her drive, passion, determination. After Mirela finished she was surrounded by many women who wanted to talk to her and become members.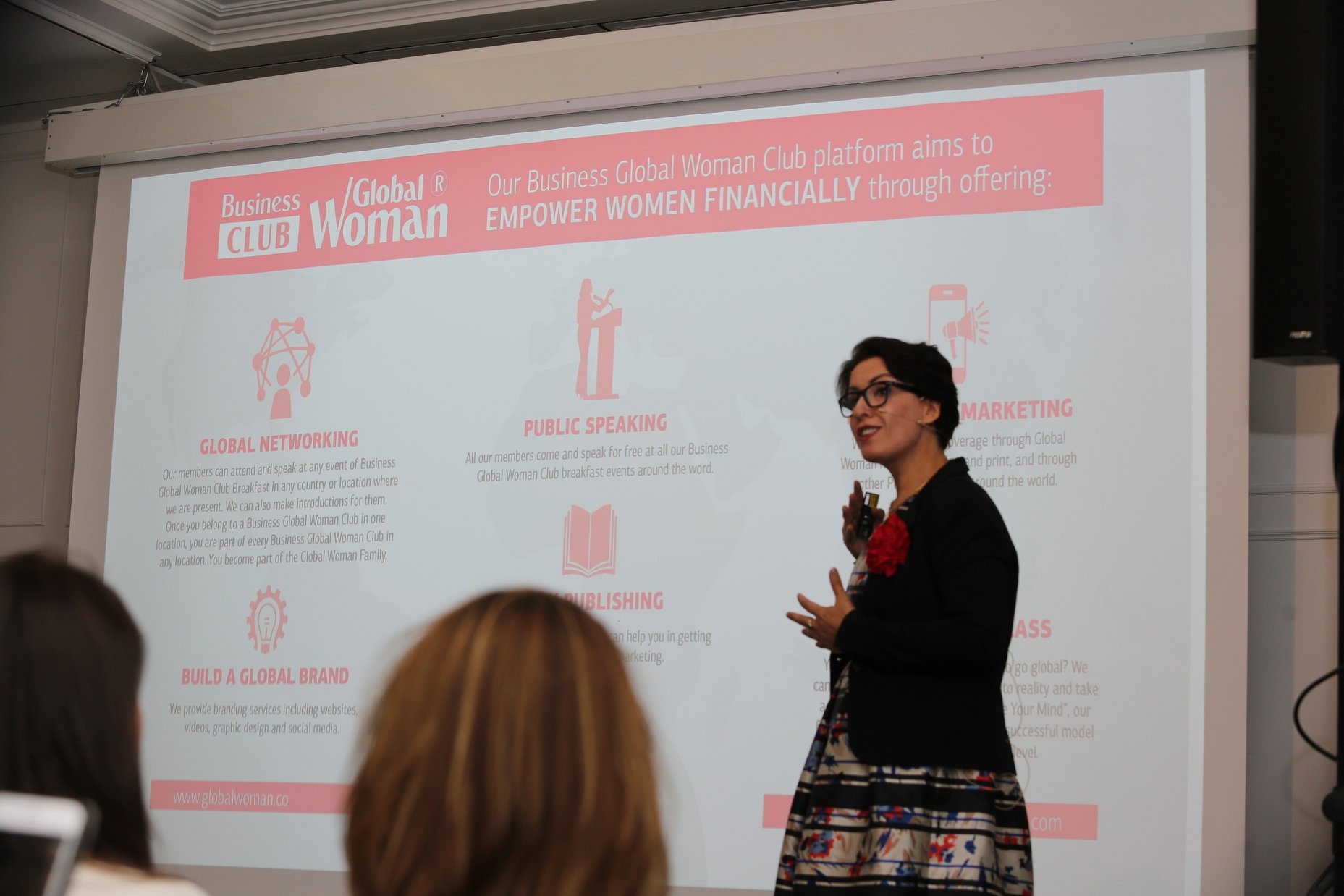 After lunch the panel session started. Our empowering and inspiring speakers Biggi Leask – The Law of Attraction Queen , Julia Mihalkina – our corporate lady who works with artificial intelligence , Christine Wendl – came all the way from Munich and recently found BigVisionConsulting, Anne Howanietz – the lady with courage, she left her corporate job after 8 years and is now starting her own strategy coaching business and Charlotte Hagard from Sweden, the expert on worklife and LinkedIn. Topic of the panel was: "How to become a successful global business woman". Primary conclusions of all ladies was, that you have to first believe in yourself. All the power, consciousness, empowerment and key to success lie within you.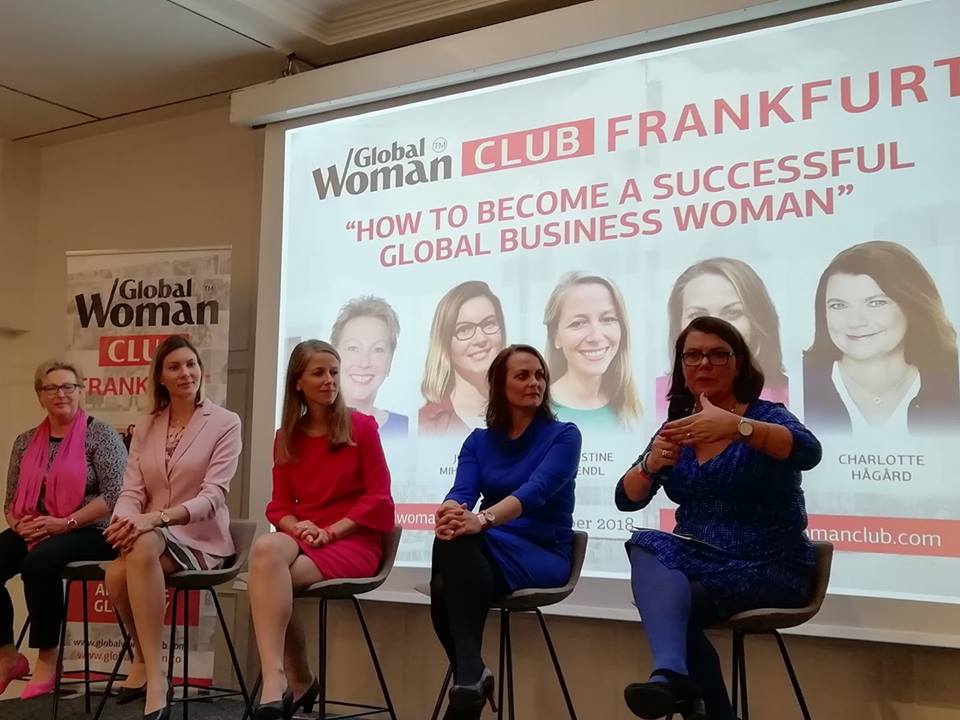 Following all this exercise for the brain we had some exercise for the legs and voices as it was time for dancing and singing. A big surprise was Michiko Riezz, our event manager for the day, when she took the microphone and sang Tina Turners "Simply the best" Wow! What a voice and power.
As we had been selling raffle tickets during the day and all directors, speakers and existing members had thrown in amazing prizes, the audience was eagerly awaiting the draws. Mirela knocked everybody out with offering an all-inclusive package of Mastermind, an article in the Global Woman Magazine and a free membership to three people. This was a wonderful to end the event.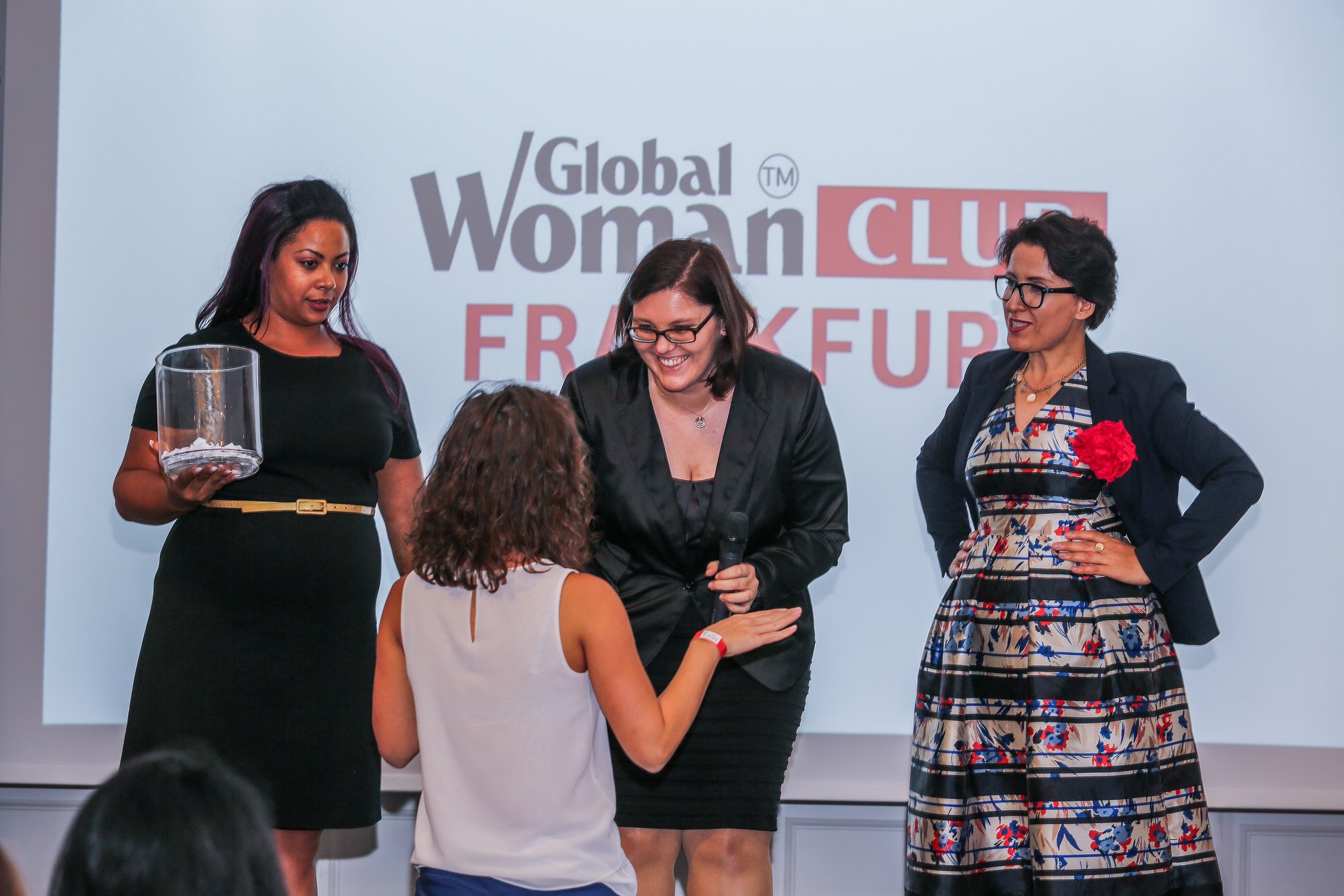 We are very happy and proud with the outcome, the feedback and the awareness we can create in the Frankfurt Main Am region and have created a great basis with our 18 members to grow the club bigger. We could not have done it without the amazing hotel Le Meridien and Christina de Nardo, our "AV guy" Jörg Kirsch, our photographers Piotr Banczerowski, Ursula Engelmann and Markus Müller, our video partners Startup Kitchen and Linus Doukali and our event team Michiko Riezz, Anton Rohde, Vida and Anna Noack.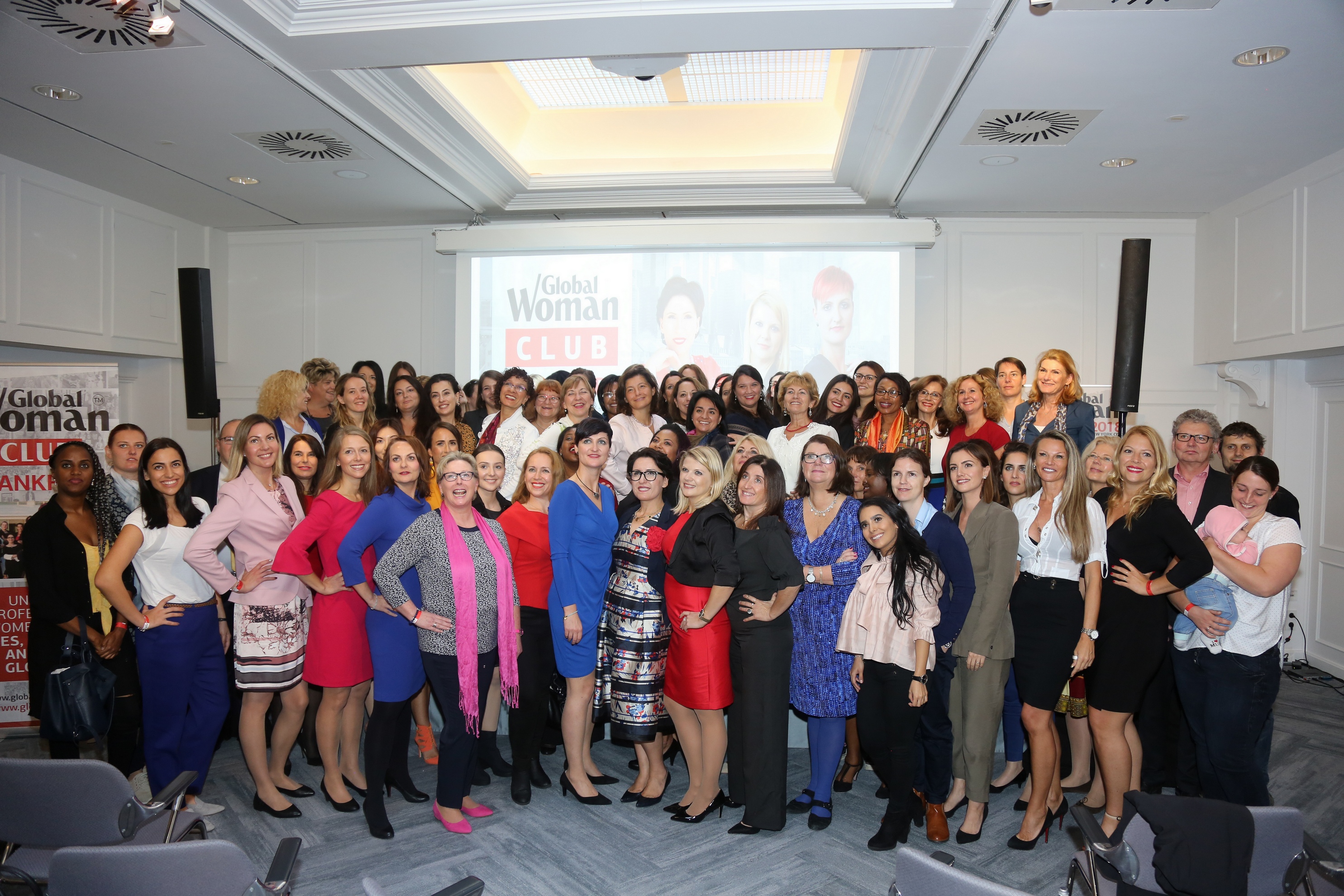 We followed the event with our first networking breakfast the next morning at Le Meridien, with members having their opportunity to speak and new members joined who were unable to be at the launch event the day before. We would like to thank everyone that helped to make the first networking breakfast a big success and hope to see all of you for our Frankfurt breakfast soon. You can see the dates HERE and our club page HERE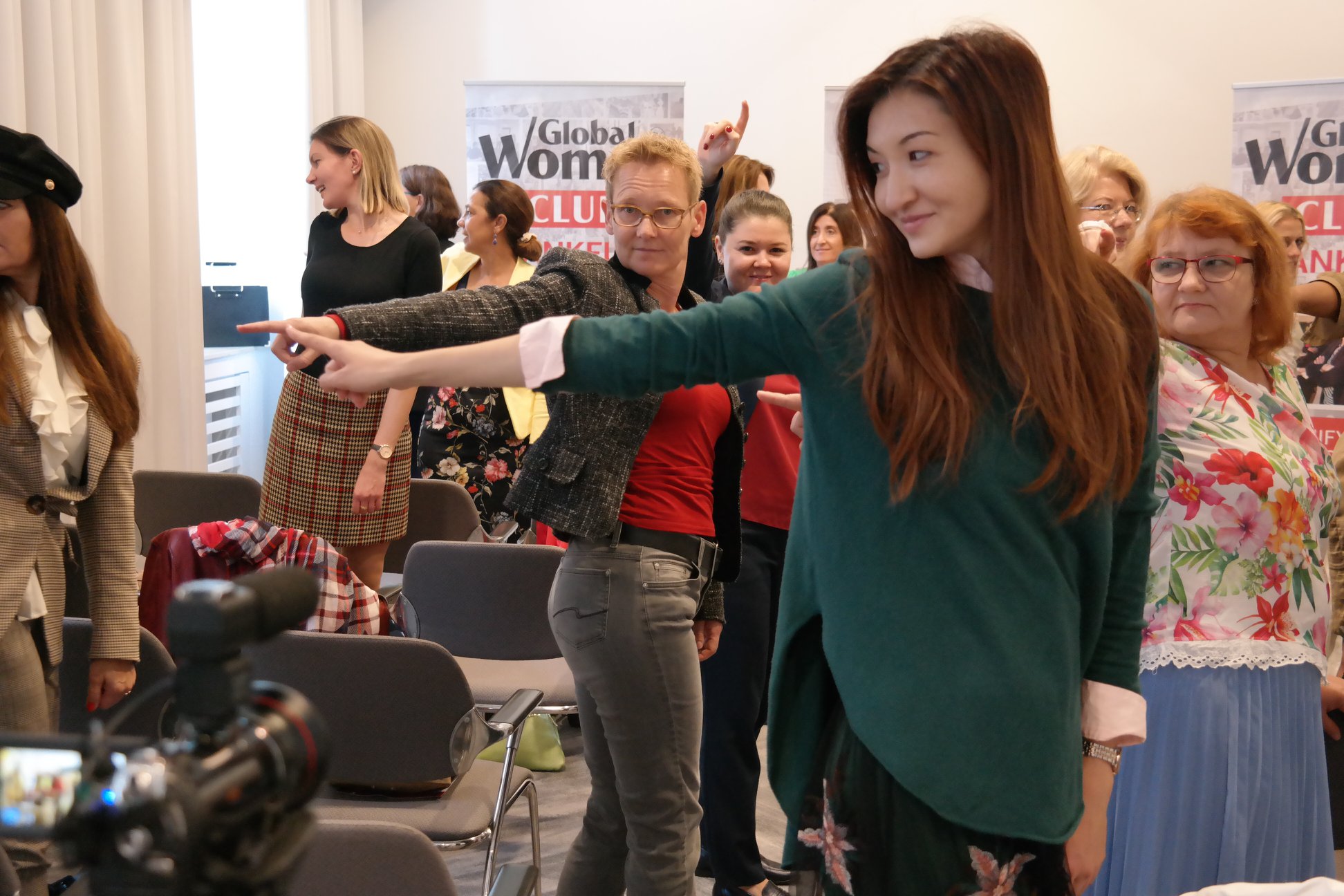 If you would love to be inspired and to find a place where you would feel supported and understood, but also would be able to grow your business– JOIN THE CLUB
Did you enjoy this article and find it helpful? Why not share it with your social media network below?