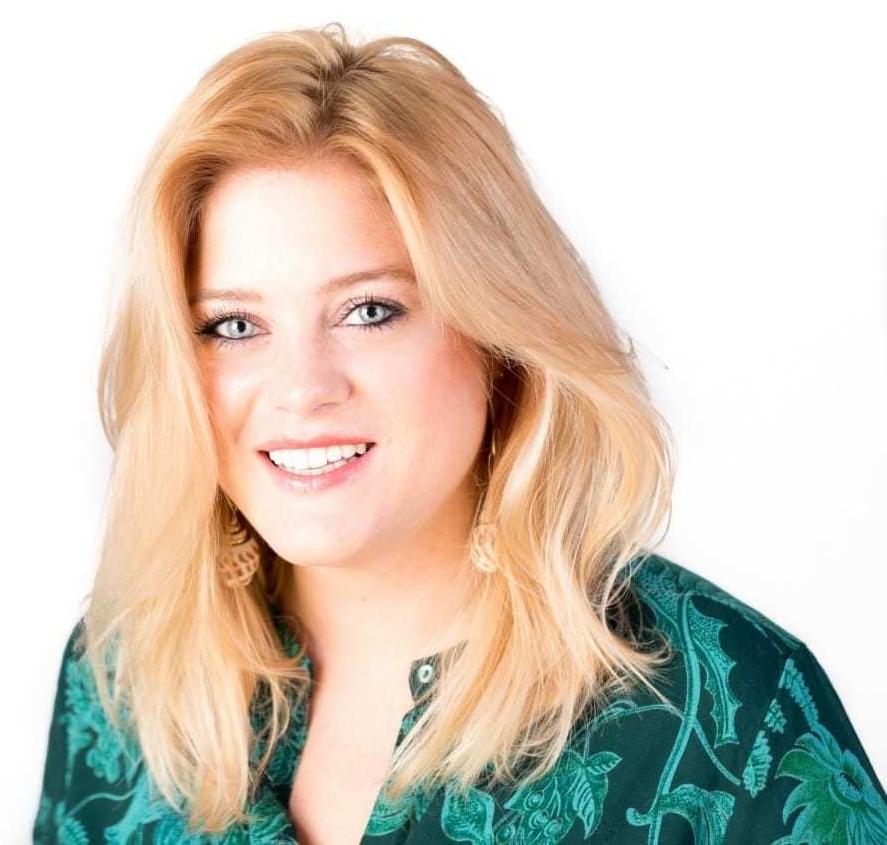 Give people the attention that you would like to receive 
Aura Kuipers –Give people the attention that you would like to receive 
By Ellen Smith
As a child, Aura Kuipers got the opportunity to look at the world with her own eyes. She feels and sees things that make her a great pioneer. Aura created an international dating app that brings people together based on their mindset, energy level and senses by using voice vibrations. She named it 'Attraction Dating' after the law of attraction. As a social entrepreneur of Attention Business, she creates strategic partnerships and gives her expertise on review marketing to companies to grow and create new possibilities.
[rml_read_more]
You have created an international dating app that brings people together based on their mindset, energy level, and senses by using voice vibrations. How did you get into this field?
I felt frustrated as a single person when I used dating apps, swiping a lot, and didn't see what kind of mindset the people had.  As an entrepreneur, I would love to connect with people, but time is precious, and it is much easier when you know what kind of disposition they have before you connect, so you can make a conscious decision to engage and see if you like each other. For me, mindset is the most important thing I like to see in another human being. I mean by this that the person knows about the universal laws like the Law of Attraction, and that's why I named the app "Attraction Dating".
What is one of the things you like most about this field? 
That I can give people the opportunity to date with like-minded people and fall in love. Next to this, I can assist people with personal growth and tools they need to have an inspired and loving life.
How would you describe your work style?
I am well aware that I am a creator, and I love to give solutions from a state of love. I created this app with the user experience that I would love to use myself. So, no swiping in the app or annoying notifications but a couple of new matches every day that you can handle, an app that is highly effective but doesn't take all your attention. To know if you're dealing with like-minded souls, I created a questionnaire based on the knowledge from Deepak Chopra, and give you an energy level so that I can best match you. To feel if you like each other, you can listen to the person's voice and see their pictures, dreams, and inspirations. Next to this, you have single focused attention on the use of chat, voice message, photos, and even videos to get to know each other. There are no side conversations with others, so you can give quality attention to the person that you like and the other way around.
What tips can you give to readers? What are the important things that are missing in our lives?
Give people the attention that you like to receive and be loving in being of service to others.
Create things that you like to use yourself and make things out of a state of love. Being in extraordinary communication is challenging for some of us, well, in fact, this has the most impact on our wellbeing. For this reason, I give value in writing for the book project of Global Woman "The Power and Health of Womanity" to inspire and give the knowledge to be in extraordinary communication. Are you single? Check my creation on https://Attraction.dating. I would love to connect with you.
Aura is a contributor for the Global Woman Book Project :THE POWER AND HEALTH OF WOMANITY -"How to align body, mind and soul to succeed in business"
The book is available in Amazon and you can get your copy by clicking HERE
Did you enjoy this article and find it helpful? Why not share it with your social media network below?