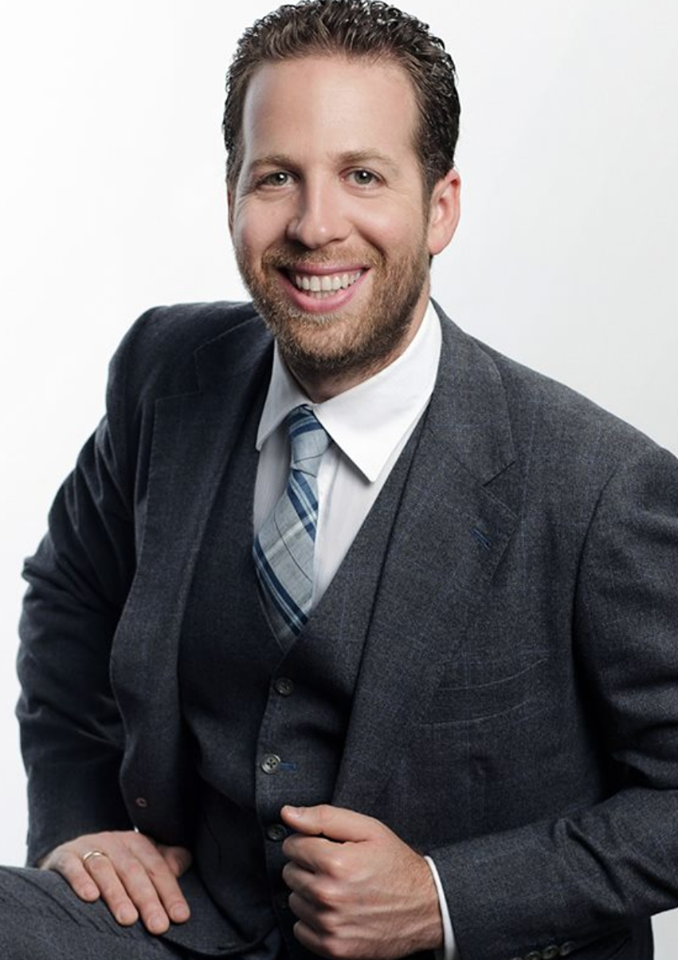 Gil Petersil- Strategic Partnerships Can Work Wonders
Gil Petersil
Strategic Partnerships Can Work Wonders
By Fati Gorezi
There is a belief that you are the 'average' of the five people you spend the most time with. Indeed, your immediate circle determines your lifestyle, your income, and even your health. So, it is vitally important to choose these people consciously and wisely. The most efficient way to do that is through proper networking and strategic partnerships. We talked about it with Gil Petersil, a leading networking mastery coach, serial entrepreneur, innovator and public speaker.
Can you tell us more about your early life and your first steps in business?
I spent my childhood in Israel growing up in a traditional Jewish family. Later we moved to Canada and it's there that I made my first money at the age of 14. My father would often go to Israel on business. One day he asked me what to bring from there for my birthday. I requested a box of audio cassettes with national Jewish songs. Right before Hanukkah (which happens before Christmas), I sold all these cassettes almost instantly.
[rml_read_more]
The reason was that I was selling them at the shopping mall, where I could meet more interested people. Moreover, I did that on Saturday, when my competitors didn't work over the weekend enjoying themselves. Of course, such a success was a true inspiration for me and I decided to venture into entrepreneurship. During my early years as an entrepreneur, I made attempts to engage in the restaurant business, bakeries and even mobile apps. Some of these efforts were more successful than others. But it was then when I realised: you never achieve anything on your own. No matter what move you make, you always need the right people to help and support you. So, I started paying a lot of attention to business networking and I saw how it helped me reach my goals faster and easier. Afterward, I decided to focus on networking and turn it into my primary field of expertise. Now I teach it at business schools and business events.
What motivated you to get involved in being inspirational for change?
Actually, it all started with my mentor and, I now daresay, my business partner Tony Robbins, the #1 life and business strategist in the world. At first, he was my virtual mentor and a role model as to how I should be developing my life.
Now my company "Meet Partners" which is based in Moscow are exclusive representatives of Tony Robbins in Russia and his number one partner in the world. We annually bring over 2000 Russians to Tony's events in different countries. After one of the first Tony's seminars that we went to, our Company's focus moved from doing events where people can connect through networking to events where people can connect through education. Later on, when I developed a personal connection with Tony, he told me: "Stop running businesses. You are a Speaker and this is what you should be focusing on."
I took Tony's advice because management is really not my strength. I now hire great managers to handle all the operating procedures. Instead, I give speeches at global events where I teach people how to achieve any goals in business and life through the art of networking and the power of resourcefulness. When someone tells me how inspired they were by my speech and especially what great results they have obtained, it makes me a happy man.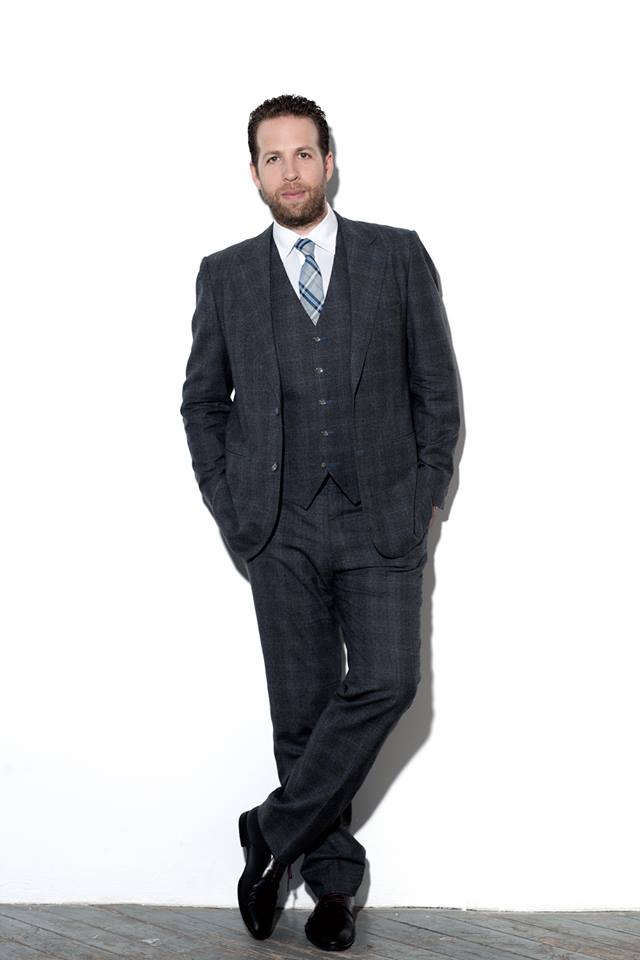 What major challenges and problems have you faced? How did you handle them?
I would say that the major challenge for any entrepreneur is self-doubt. I lost motivation many times and I disconnected from the world of big goals. About seven years ago I went completely broke. I lost all my money, but the most terrible thing was that I lost faith in myself. I'm so grateful to my wife Katya who never stopped believing in me even when I stopped believing in myself. She is the one who always helps me overcome insecurity.
Therefore, my advice to the folks who are facing a similar challenge: don't try to handle it on your own. Find someone who you can lean on in your troubled times. And stay away from those who tell you that your failure was inevitable because life is unfair, or any business is dangerous. I'm sorry to say that some people are happy to see you fail. It's not because they are evil, it's just that they want to feel better about themselves at your expense. So, the clear message is stand strong and associate with the right crowd.
What keeps you up at night when you think about Strategic Partnerships and moving from integration to optimisation to transformation?
My whole life is about serving people and Strategic Partnerships are one great way to do it. When you find a partner, you both can add more value to your clients and make them happier. There is one common misconception about partnering up with another business. Some entrepreneurs think that they need to find a Company which is working in the same niche and join forces with it. In fact, a partnership is when you find a business which is different from yours, but you have the same target audience. For instance, one coffee company partnered up with a car dealer. Now the car showroom has a cozy sitting area with free coffee. The coffee company gets support from a strong brand, the car dealer enjoys great coffee and the clients receive an excellent service that motivates them to come back and recommend the car dealer to their friends and colleagues. Everyone is happy.
Such cases always inspire me because I see how beneficial they are for all parties. And from my own experience, I see how Strategic Partnerships can really work wonders. For example, five years ago I could not imagine that I would become a strategic partner for Tony Robbins. Now he is coming to Moscow and is giving his first Russian seminar on September 1st, 2018. It's a big amazing event, not only for Tony and me, but also for thousands of Russian people, and this is exactly what counts.
How is it in business, working together with your life partner, and how do you balance personal and business life?
Having the same person as both my business partner and soulmate is truly an exception, a great fortune. I always say that it's not a good idea to mix personal and business life. Even when you start your business based on friendship, you run the risk of losing both, business and friendship. However, I don't want to discourage anyone from starting a business together with your loved ones. After all, there are no rules without exceptions and our family business with my wife Katya is a living proof.
As for finding the right balance between business and family, we have a few life-hacks for that. The first one is planning. You write down all your goals, both short-term and long-term. That way you allocate time for everything that is important to you: visiting relatives, attending a global business event, having a romantic dinner with your wife, etc. By the way, Katya and I have a tradition: every month we go to a new Michelin-starred restaurant. And that is our method number two: traditions and rituals. Observing a daily, monthly, or a yearly tradition is very helpful. No matter how swamped we are, we always make time for each other and of course our little daughter Elly. And finally, I highly recommend talking to your partner about everything. Communication is the key to a healthy relationship. Don't store up your resentments and grievances, talk about them, talk about your feelings. When your relationship is built on complete trust and you can openly discuss any problem, you succeed both in business and marriage.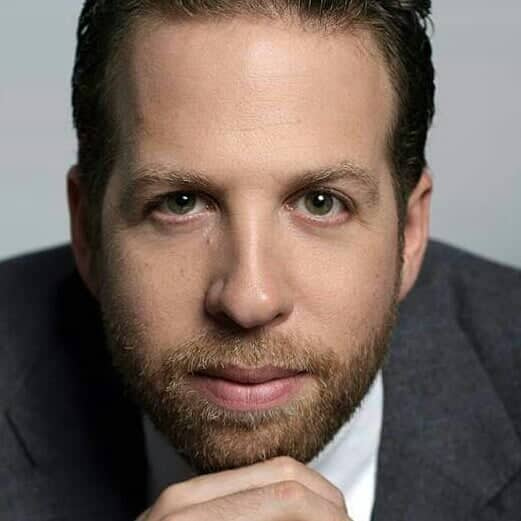 What is your definition of women's empowerment?
Of course, I believe in equal opportunities for men and women – but I also believe in a natural difference in genders. Thus, to me, 'women empowerment' means enabling women to achieve their goals using their unique female energy. I think that by nature women are more loving, compassionate and empathic. I would love to see more women bringing that to all spheres of life, including politics and economics. It will definitely make the world a better place.
My wife is from Russia and all Russians celebrate a big holiday on March 8th called the 'International Women's Day'. Historically, it was a feminist holiday designed to raise awareness about women's rights. But gradually the 8th of March became a day of men's declarations of love to women. I never miss the opportunity to congratulate all my female followers on social networks. I always say how grateful I am to all women in my life for their encouragement and support, for making us, men, better versions of ourselves. Both men and women have their strengths and weaknesses. So, what we really need to focus on is complementing and empowering each other. Therefore, my slogan with regard to this issue is: don't compete, complete!
What are some key characteristics of an empowered person?
First of all, it's taking responsibility for your own life. An empowered person will never blame the circumstances, the government or other people for any problem that he or she may be facing. As Bill Murray put it in the iconic movie "Groundhog Day", "We make choices and we live with them." So, an empowered person learns to make choices and deal with their consequences.
Secondly, it's constant growth and development. No matter how successful you become, there is always room for more. And this is where life-long education comes in. Empowered people are curious and motivated to improve their skills. Therefore, they never stop learning: from books, business events, from others, and so on.  It's important to know what skills you lack to achieve a new goal and how to obtain them. But being aware of your skill gaps should not let you down. An empowered person is also self-confident and knows how to deal with fears and limiting beliefs that prevent them from growing.
Finally, an empowered person is a great communicator. The ability to maintain an open dialogue at all levels is essential. Through good communication skills, an empowered person inspires and empowers others changing their lives for the better. Of course, these are not all characteristics of an empowered person. Among other traits I can name such things as being proactive, innovative, making quick decisions, and the list goes on.
What advice would you give to those who want to give up due to a lack of empowered feeling, thinking and action? (e.g. What is an important first step)
As a strong believer in networking and the power of human relationships, I would advise seeking support from others. Reach out to those who respect you and the things you do. Look for them among your family, friends or colleagues. First, there is a chance they have been in a similar situation. In this case, they will be happy to share their story and let you know how they managed to overcome such crisis. What's even more important is that these people will not let you give up because they appreciate what you do. They don't want you to quit. Therefore, they will encourage and motivate you not because they want to cheer you up but because you make their lives better. So, if you feel a lack of empowered feelings, let other people empower and support you.
What do you want to achieve from this life and what is the future holding for you both on a personal level and in your business?
I'm very grateful for the blessed life that I have. Sometimes I even get to thinking: can I really want more? But as I said before, life is about constant growth and development. I want to continue changing people's lives for the better because this is what fills me up with joy and purpose.
As for the future, it is whatever we make it. I am sure that there will be more amazing people coming into our lives, more opportunities and certainly more challenges. Of course, no one can guarantee that the future will be flawless and cloudless. But as the famous entrepreneur, Sara Blakely, said, "The secret to success is failure". So, I am not afraid to make mistakes or to fail. As long as I have the two most important women by my side, my wife and my daughter, I am sure that we can achieve anything.
Did you enjoy this article and find it helpful? Why not share it with your social media network below?