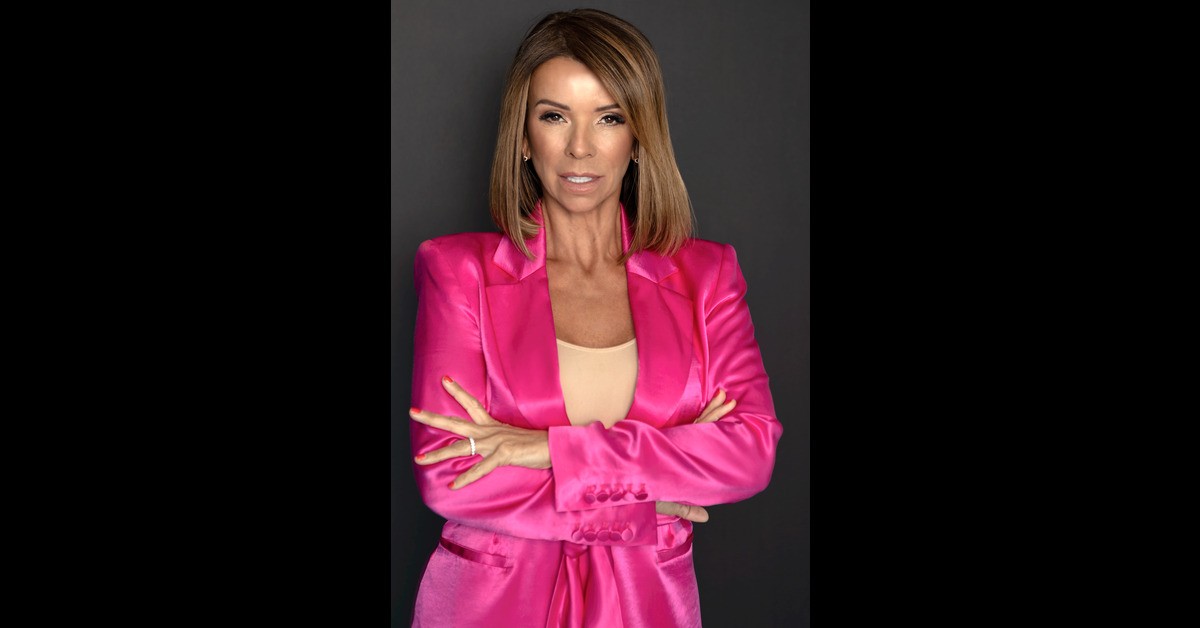 From Single Mother to Massive Success – My Path to a GWC Dubai Award
As a successful entrepreneur with 15 branches of her own pole dance – studio chain, Daniela Baumann inspires women to more courage, happiness in life and to live their dreams. As a sports enthusiast and energetic personality, she is appreciated by the public and the media for her appearance and her motivating manner.
Daniela Baumann' s mission is to encourage women to realize themselves and live their dreams by teaching them how to increase their self-worth, become independent and live the life they have always wanted. She built her own successful business as a single mother of two children without any financial resources or support.
Daniela Baumann has been inspiring and motivating women for many years with her story from dancer to successful entrepreneur.
Women supporting women are so important. We need women in this world who help each other and stand together. More courage for women: Often security thinking keeps most women from tackling and living their own dreams. Daniela inspires, motivates, and gives the right impulses so that women become more courageous to create the life they secretly desire.
Today Daniela Baumann lives the life she always dreamed of. She wants to provide other women with an example that you can achieve anything in life if you follow your path with courage and focus.
Every woman at every age can dance.

Daniela Baumann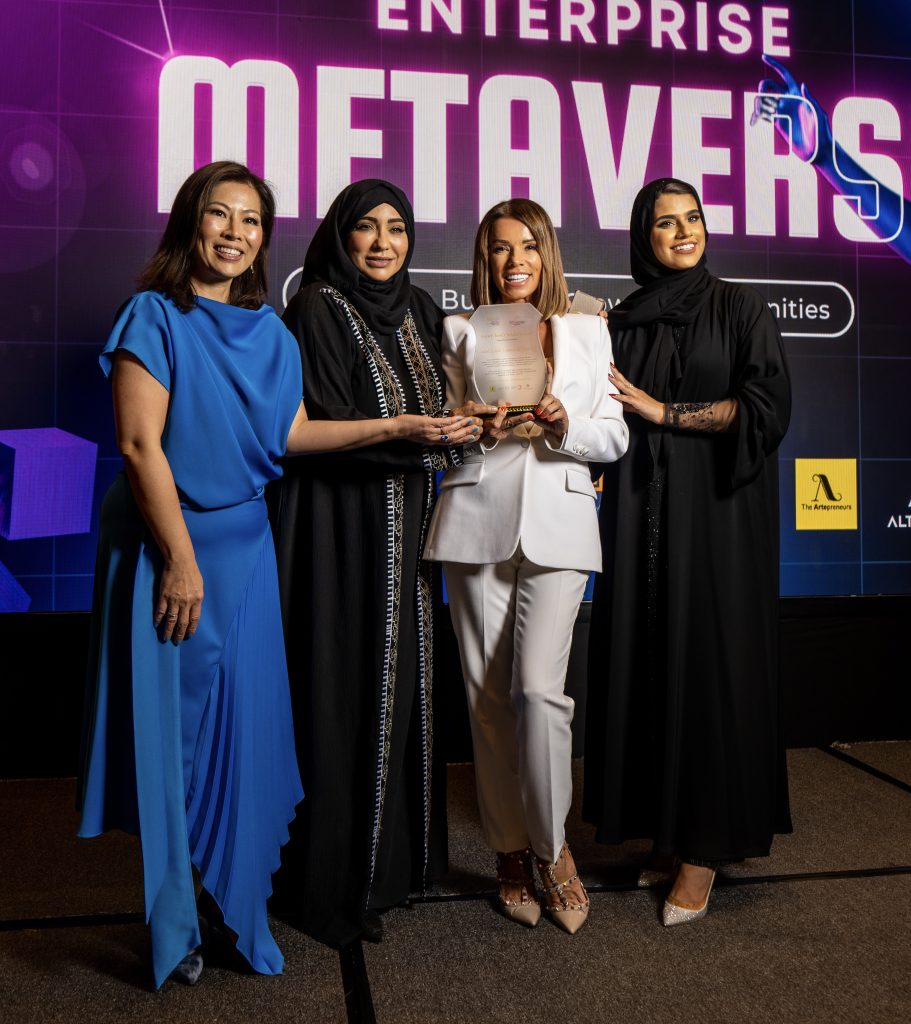 A form of performing art of dancing that has indelibly marked our memories and impressed millions, what motivated you to open your studio in pole dancing yourself?
I first got motivated when I saw the film with Demi Moore. I was motivated to learn this myself at the age of 40 and show other women how beautiful this dance can be. I fell in love from the first time I saw it. 
Within an industry of chiefly women dancers, why do you believe pole dancing is important for women's empowerment?
Yes, pole dancing is very important for women empowerment. I saw it when the women were coming to my studio in Switzerland. At the beginning they were very shy.
After some weeks you see, oh my God, they've change. They're not shy anymore. They believe in themselves. And the good thing is pole dancing is for everyone at every age. Whatever the size of your body. You can have more size or less size. Every woman at every age can dance.
It's a rewarding experience.
Tell me about the most rewarding experience you have had while running your business.
Starting my business, my studio, in 2008, I was a single mother with two children, and nobody believed in my idea.
I was having meetings with sponsors and thinking maybe they're interested in sponsoring me. I was looking for an investor, so that I can fly to the US to learn this kind of sport. Nobody believed in me. By the end of this journey to today, I can confidently say I am happy that I believe in myself, that I took this step, that I opened the first studio and all without experience.
Before I was a dancer, I was a choreographer. I never was an entrepreneur, but I focused and stayed determined. I opened my first studio, and it was really exciting to see how many women were interested in this sport.
After 10 years, I had 15 studios already. And this makes me happy, for my company.
In the beginning it was not easy.
What makes your studio unique from other pole dancing studios?
I think our system, our core system, is very special. That's why we are the biggest pole dancing school in the world—that's why we have trained, to this day, 20,000 women how to pole dance. This is amazing. So many women have been inspired by our workout.
What obstacles have you encountered while running your business? How have you developed tougher skin from these encounters and what would you teach someone just starting out in your business?
In the very beginning I needed heart. You have no idea when you're not an entrepreneur what it's like when nobody helps you. You make a lot of mistakes. One mistake is I paid too much for the interior. What my lesson learned is that you should just say: no, I won't pay for this or that. I pay for everything that I want and nothing more. After studio number three, I knew exactly what I could do and how to hold the cost down.
This was in the beginning. It proved to be a deep experience for me when I didn't have this entrepreneurialism, but I learned everything learning by myself.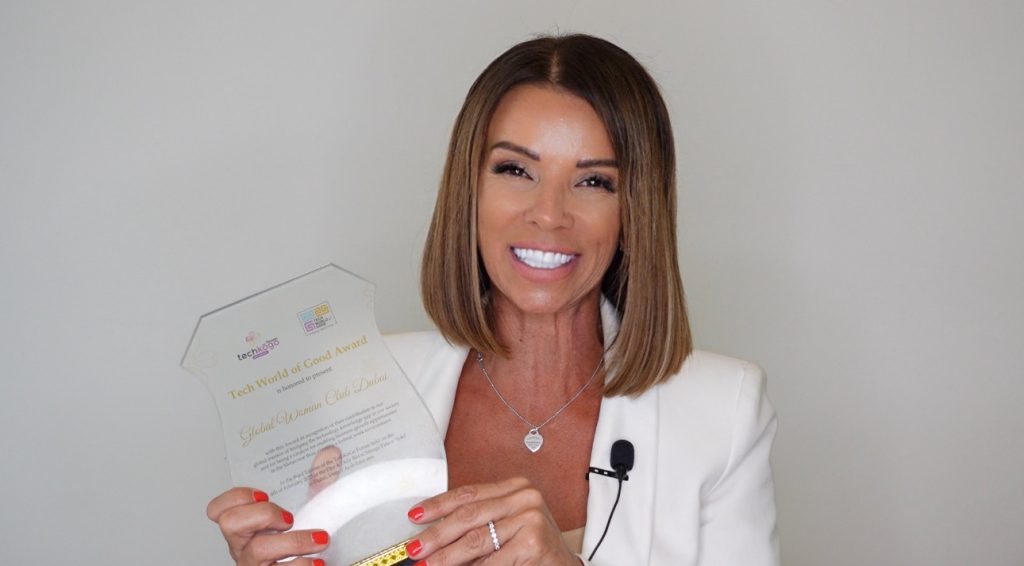 How do you motivate and inspire your students to keep pushing themselves and reach their goals?
Motivating and inspiring your students is like a level system where they're always learn new things. They must always be ordered to organize workshops, which means educating students into teachers until they're happy to give their own brand of education to newer students. You hold them and grow them. That's the inspiration for my system.
You were recently awarded for your efforts in the Global Woman Club Dubai especially. What was that like, to be chosen and set apart for this award?
Yes, indeed, I was awarded for my work in Global Woman Club, Dubai. It's like people see what I do and how well I can do it, unlike ever before. They see my passion invested in all the live events I organize, and how I have maintained this from the beginning.
Every month there is a live event. And it's a lot of work of course, but I love to have my women live to see them, to inspire them, to hug them, to give them a good time. And I think when you put so much work and passion in something, it comes back and it's been coming for four months now.
My first award here in Dubai, I have to say I never get awards. It was my first award at the age of 55. When I started with global woman, this was the first time that I gave all my energy and invested, all-in.
I ignored the costs; you know what I mean? They weren't important to me.
I recall being very much a businesswoman in the past, I still am this businesswoman, and still look at my income and everything; but Global Woman Club—there's something about it that I just identify with. I want to give so much back to women today that they grow, that they go and get success in all its forms. Sometimes, I pay out on my own back-pocket. You know what I mean?
Why I love it so much, what I'm doing, includes the love I have for a nice & beautiful location, for Dubai. That's why I do everything with all my passion. Now, this is coming back with the award I've received.
How has winning the Global Woman Club Dubai Branch Award changed your life and business?
It has shown me that I am on the right path, that I am doing everything I thought I was. And this motivates me more to reach out to more women worldwide. This inspires me so that I have this mission to go this way.
What advice would you give to other women entrepreneurs looking to follow in your footsteps?
Everything is possible in life. This is what I like to say to other women and women entrepreneurs more so. Believe in yourself, go forward, help others.
Everything will come back from the universe.
How do you motivate and inspire other women to achieve their goals and dreams?
I motivate women with my story when I tell them I was a single mama with two children, nobody believing in my dream, and a lot to overcome.
When I tell the ladies about life on this stage, they realise that's why I chose to be a speaker—my last two years on the stage. Then they get the motivation and then they get inspired to say, okay, Daniela, she reached her goals, her dreams. She had nothing. She was a single mama. She had 30,000 in debt. And this inspires other women. Of course, I motivate them. No sleep. Up and going. Every morning, be motivated, be inspired.
With a prestigious award already, how are you staying focused on achieving your goals? What is your strategy to achieve these goals until 2030?
I stay focused. It's a passion for me. When I see it coming back, I get even more motivated. When I see the good things I can do for other women, I get more motivated. As a woman, this circle of motivation from motivating other women is organic.
I stay focused. I write everything, all my goals on paper, and I reach my goals. I do the affirmations; I do the manifestations; I practice real visualization every day.
I have my goals in mind in front of my face posted up and around me, every day. And I feel, and this is very important, I feel I have reached them already.
And when you feel you have reached your goals already, the universe gives you everything, and more.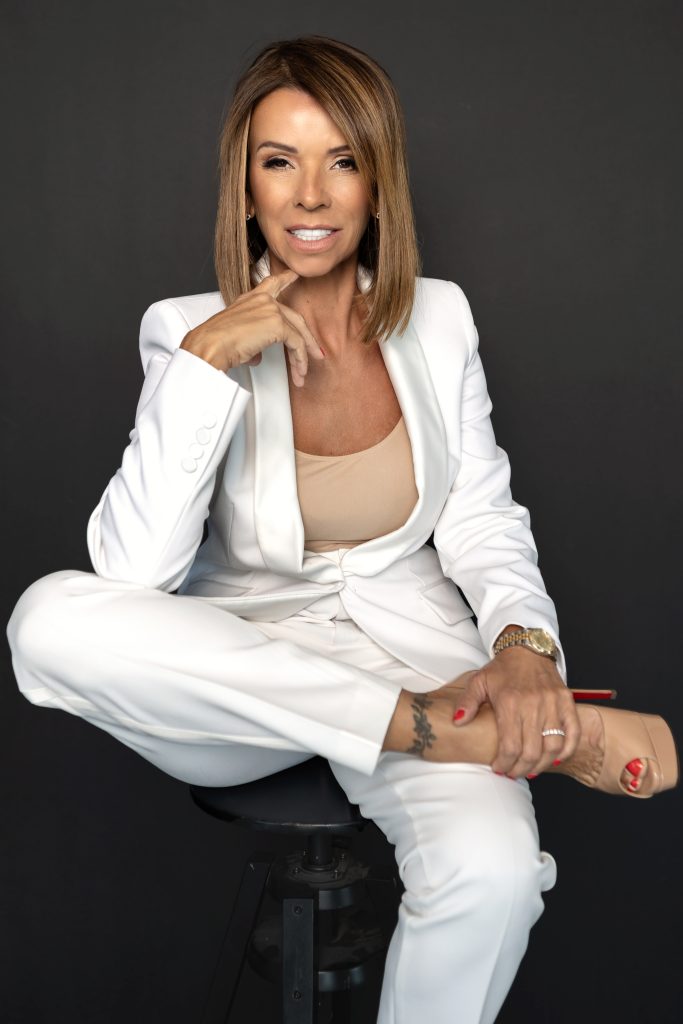 Would you like to become a member of Daniela`s Global Woman Club Dubai? Get in touch over: dubai@globalwomanclub.com
Find out more about Daniela Baumann here: www.daniela-baumann.com
Did you enjoy this article and find it helpful? Why not share it with your social media network below?