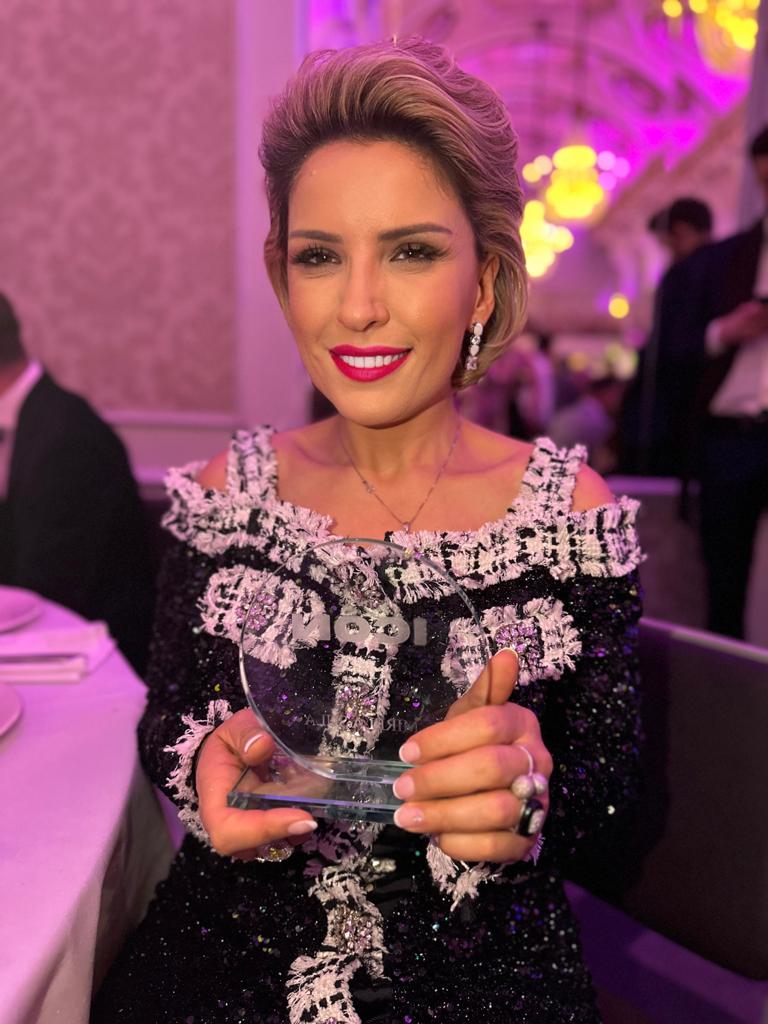 London, UK – Mirela Sula, CEO of Global Woman Received the ICON Award
Mirela Sula, CEO of Global Woman, was recently honored at the "This is ICON" Awards for her remarkable contributions to women's empowerment and her tireless efforts to create a platform for women to connect, learn and grow. The award ceremony, which took place on February 17th, celebrated the achievements of individuals and organizations who are making a positive impact on society.
Sula was thrilled to be recognized among such esteemed company as famous singer, songwriter and musician Matt Goss, TV presenter Nick Knowles, Samantha Fox, Charlie Mullins, Jo Wood and others. Upon receiving her award, Sula shared her journey and the lessons she's learned along the way. "Yes, when I was younger I was crazy enough to believe 'I can change the world,' but through my journey, I learned that the only one I can change is myself!" Sula said.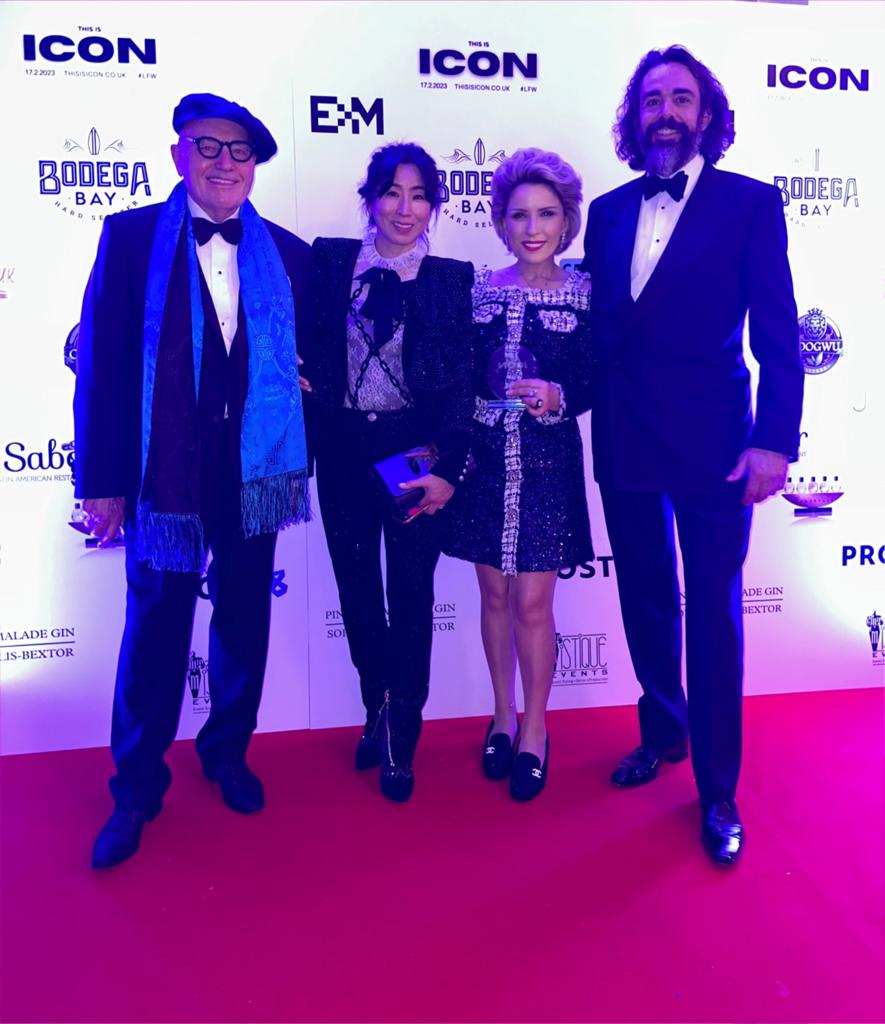 In her acceptance speech, Mirela Sula spoke about her journey and how it has taught her the importance of self-belief and resilience. She encouraged women to believe in themselves, to love themselves more, and to see the opportunities that are waiting for them. She emphasized the importance of surrounding oneself with people who uplift and support, and expressed her gratitude to those who have been part of her journey.
The award is a testament to Mirela Sula's vision and dedication to women's empowerment. In the last 8 years, Global Woman has been giving out awards to individuals who are bringing positive change around the world. This year's Global Woman Summit & Awards will be on 15-16th July, and Mirela Sula invites women from around the world to attend this life-changing event.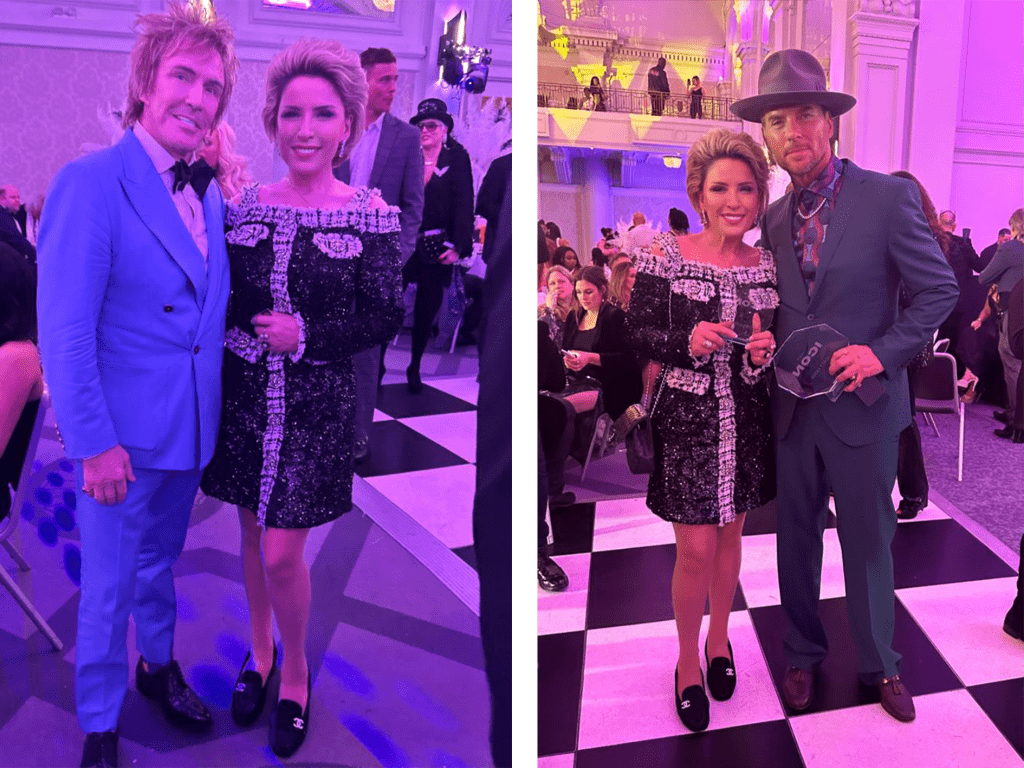 At the summit, attendees will have the opportunity to connect with other women, learn from inspiring speakers, and gain practical tools to help them achieve their goals.
Mirela Sula's award is a well-deserved recognition of her efforts to create a global community of empowered women. Her dedication and passion have helped countless women to find their voice and achieve their dreams. As Global Woman continues to grow and expand its reach, it is clear that Mirela Sula will continue to be a driving force in the movement for women's empowerment.
Here you can listen to the message
"Yes when I was younger I was crazy enough to believe "I can change the world" but through my journey I learned that the only one I can change is myself!
There will be times when it feels tough, impossible and you lose hope but sometimes all it takes is to love yourself more, to believe in yourself more, to wake up and see the opportunities that have always been there waiting for you to claim them. This evening is a celebration of beauty and fashion and for me the beauty of a woman is not in the clothes that she wears. Is not in the figure she carries but on the way she respects herself. It's on the way she stands in her power and how much she has overcome to build that resilience so you wake up in the morning looking at yourself in the mirror and say: "Great: You made it so far my darling! Well done my dear, keep going and don't ever allow anybody to make you feel nobody!"
Note: The Global Woman Summit & Awards is scheduled to take place on 15-16th July. The event promises to be life-changing and full of inspiration.
Those interested in attending can purchase tickets by visiting:
Did you enjoy this article and find it helpful? Why not share it with your social media network below?