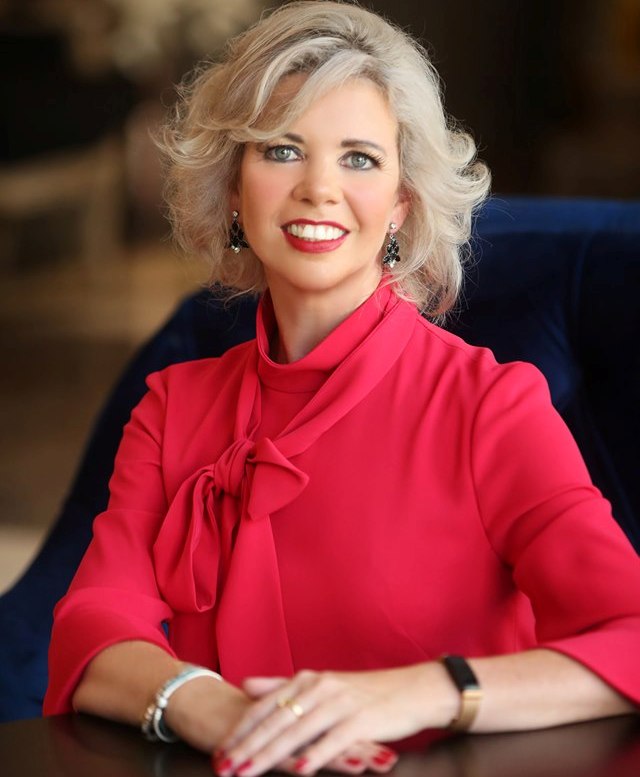 From professional ballerina to the business world
From professional ballerina to the business world
By Gulia Lucci
Natasha Waldron used to be a professional ballerina at The Royal Ballet Company. Reaching her 30s made her realise that she needed to leave the world of dance and prepare herself for the business world. Eventually she established UKG Lifestyle in 2007, initially as a concierge company. However, her focus was on providing excellent cleaning services. 18 months ago, she founded a training Academy which now offers accredited and recognised qualifications for her own staff as well as other external organisations. Along her new journey, the business has enjoyed steady growth and continued re-investment. ''I am a strong advocate of 'living your best life'.Taking life into your own hands, realising you have choices and making the most of every opportunity. I believe that continual personal development gives us the strength to deal with whatever life throws at us and as a result allows us to be comfortable with our decisions and enjoy greater happiness." – says Natasha. Read her interview and be inspired by the force and wisdom of this rare woman. 
[rml_read_more]
How did you become an entrepreneur? Can you tell us a bit about yourself?
My early career was spent as a professional ballerina with The Royal Ballet Company. For me, this was a dream come true and there was nothing else I wanted to do.  
Training was incredibly hard work; we were pushed to the limit to achieve nothing less than perfection, but I loved every second and my passion and love of dance, carried me through the sore feet and tough schedules. My efforts paid off and I soon realised that the more I put in, the more I got out and the greater the sense of achievement.
In the years that followed, I had the most amazing time – a surreal life, travelling the world, performing at the most incredible Opera Houses and doing the thing I loved most.   
Dancing was my life and it never occurred to me that one day it might all come to an end. I didn't have a Plan B. It therefore came as a bit of a shock when I reached my 30s and realised that, to stay at the top of my game was going to be physically and mentally exhausting. Eight hours of training every day began to take its toll on my body and mind. Hesitating to lose my affection for something which had brought me so much joy, I knew it was time for me to say goodbye to this chapter of my life and start a new one.
I didn't consciously set out to become an entrepreneur. I simply had a passion and the determination to do everything I attempted exceptionally well (after all, this was all I knew), and craved the sense of achievement that rewards this approach. I had been fortunate in my early career to work with some of the best teachers in the industry. It was their brilliant teaching, coupled with a strong desire to succeed, that made my own dreams come true. This inspiring guidance, ignited a deep respect and affection for lifelong learning and its associated benefits.
I needed to immerse myself fully in something once again and setting up my own business seemed the obvious solution.
I think what drives me most, is the desire to help others reach their full potential. Having left the world of dance with little formal academic education, I had a pretty steep learning curve to overcome to prepare myself for the business world. And, having come through the other side, I truly believe that if you have the will and determination, nothing is out of your reach, but not everyone is lucky enough to have the opportunities that I had. As a business owner, I now have the ability to create those opportunities for others, and watching members of my team grow in expertise and confidence fills me with immense pride.
Education and training played an important role throughout my own career and I strongly believe it has the power to change lives and enable individuals to flourish. 
Why did you go into the care industry and not any other industry?
I established UKG Lifestyle in 2007, initially as a concierge company. However, client requests were mainly for good cleaning services so I decided this is where my focus should be.
Acknowledging that I had no real experience of what it takes to run and manage a business successfully, I spent the next two years learning about business in general – payroll, invoicing, networking, marketing and understanding what clients wanted from a cleaning company. Armed with this knowledge, I began building the foundations of the business we now have.  
We delighted clients with our cleaning services, then unexpectedly, we started getting enquiries from the families of our cleaning clients, asking if we could provide care services, due to our reliable and caring cleaning staff. At the same time, our cleaners were telling us they wished they could provide extra help to clients who clearly needed a bit of assistance with everyday tasks other than cleaning. The frequency of enquiries led me to realise there was a genuine need for good-quality, reliable care for clients in their own homes, and I felt compelled to do something about it.
I spent the next 12 months researching what we would need to do. We then put in place the required policies and procedures, set up a branch office, hired a manager, then staff, put a training programme in place and in 2015, registered ourselves with the Care Quality Commission. We were inspected in 2017 and rated 'good' overall and 'outstanding' for caring.
Our initial business came from our cleaning clients, then rapidly grew by word-of-mouth referrals. We developed relationships with our local authority and soon had a regular source of funded care packages.
Unable to find training for care staff at the level we insisted upon, we perfected our own, far superior in-house programmes, setting a new industry benchmark. This was the beginning of UKG Lifeskills, our fully-fledged training Academy, which now offers accredited and recognised qualifications for our own staff as well as other external organisations.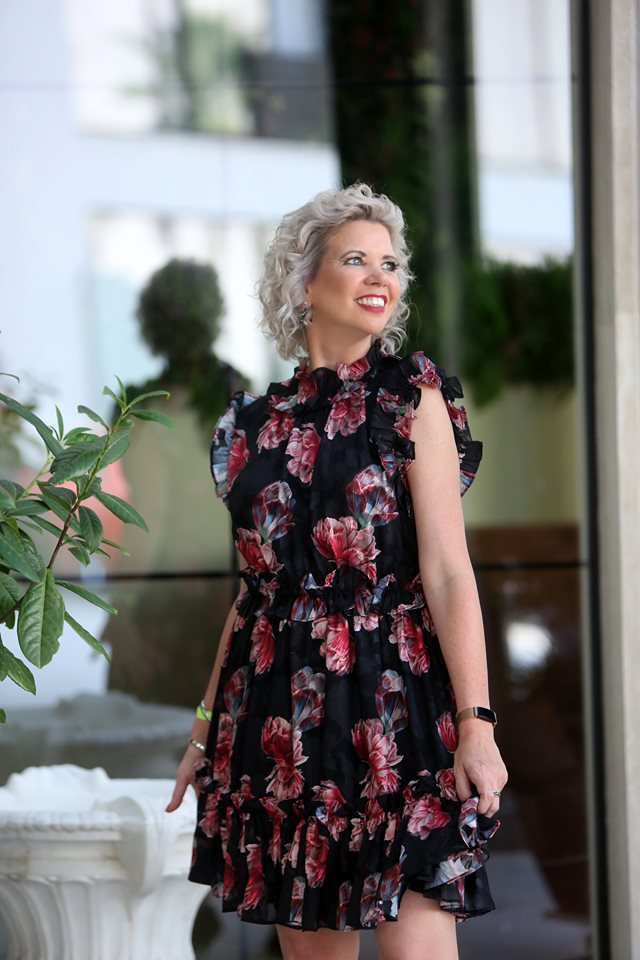 I guess you also faced some problems that all the entrepreneurs face when starting? Such as, no visitors, things not going well, among others. How did you keep moving on in spite of all these?
The main problem we faced was cashflow. We needed to continually invest in order to progress the companies and move them forward. Another challenge was the lack of work/life balance. It was very easy to become totally immersed in the business without realising it, mainly because in the early days, we did everything ourselves and ploughed all our finances back into the business.
I think what kept me going was my vision of what I wanted to create. For me, it was all about providing the best possible services for our clients and continually looking at ways to improve our offering. I knew that if our services were great, clients would come and therefore, we would get through the tough times. Focus was always on the quality of our services, rather than making money.
How long have you been in the business?
It's been just over 10 years since I set up the cleaning business, four years for our care business and around 18 months for our training academy. 
The business has enjoyed steady growth and continued re-investment. In 2018 external funding was secured in order to support the next ambitious growth phase:
With UKG Cleaning, we plan to increase revenue growth through successful tenders for large commercial cleaning contracts. We have put in place the infrastructure to enable us to handle large these, including staffing, staff training, robust procedures and practices, the use of technology and adapting our services to customer needs.
For UKG Care, we want to open 12 new branches across Hampshire and West Sussex over the next three years. Four new locations have been identified so far and we have started the process of recruiting and training staff for these areas and searching for branch office space. With these elements in place, we will then begin the registration process with the Care Quality Commission (regulator of health and social care services). We are aiming to achieve an 'Outstanding' overall rating by the Care Quality Commission.
For UKG Lifeskills, we are extending our services to other employers. In June we received the announcement that we had been waiting for – that we had been successful in our application to be put onto the government's Register of Apprenticeship Training Providers (RoATP). This means that we have formally been given the green light to deliver apprenticeships to any employer paying the apprenticeship levy and ultimately, help more people achieve qualifications and develop their individual careers. We have recruited a whole new team to ensure that we take full advantage of this opportunity and have begun an Employer Engagement programme. We also achieved Grade 1 across the board at our first audit from our awarding body CACHE/NCFE and are on track to achieve our target of 400+ learners on-programme by the start of 2020.
With our academy now firmly established, it will be easier for our staff to have a clear and detailed career progression mapped out.
Looking further ahead, we plan to offer courses for Care Practitioner roles, which would cover the types of duties carried out by District Nurses and intend to provide training courses and apprenticeships outside of the Health and Social Care sector, in areas such as Business Administration, Customer Services and Digital Skills.
We rebranded at the start of 2019, bringing all three companies together under the UKG 'umbrella' to create a more cohesive identity – a single business with three functions. This has also provided us with enhanced opportunities for cross selling.
Do you think your mindset has anything to do with your success? What do you think of as necessary to succeed in business?
Yes, I think ones mindset is really important. You have to be committed and believe wholeheartedly in what your are offering. It doesn't pay to have negative thoughts or dwell on what didn't go to plan. You have to find solutions and stay optimistic, you can't give up after one or two attempts. I think a bit of stubbornness is helpful too, as your decisions are bound to be challenged along the way. At the same time, listening to others and staying open minded about how to resolve difficulties is important. The bottom line is, you have to love what you're doing and have fun. Knowing that I'm making a positive difference to the lives of others is a huge motivator.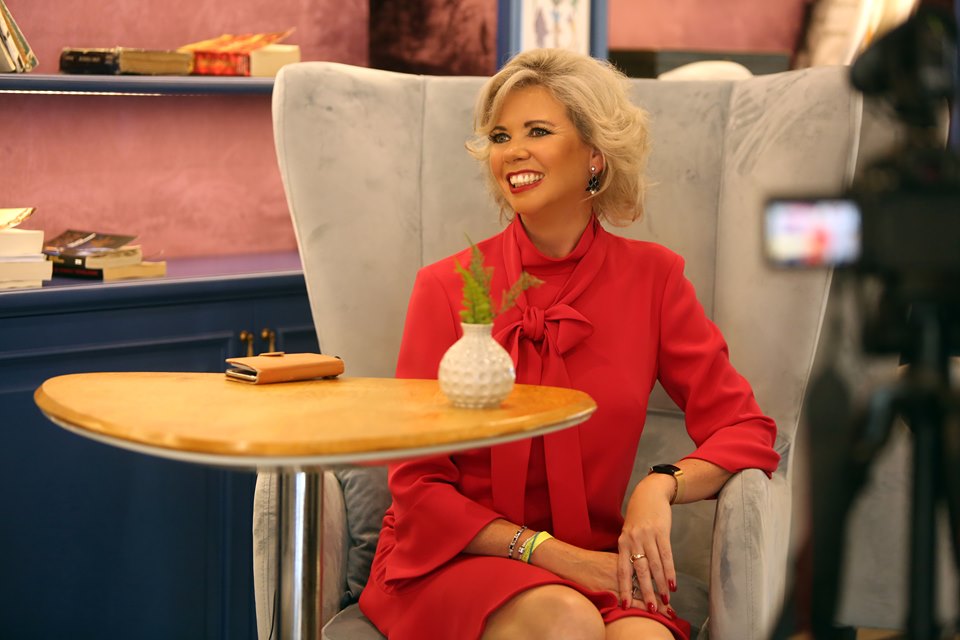 Now that you are investing in public speaking and other skills, your life has changed during the last year. Why is public speaking important for you and your business?
I'm really proud of our company and what we've achieved, through the great work of our amazing staff.   So recognition for them is really important to me. Spreading the word about our services is also key, particularly as care is often the focus of negative publicity. I want people to know what we do and how we can help them.
How did the magic happen when you stepped out of your comfort zone?
My venture into public speaking certainly took me out of my comfort zone – being in front of a camera, speaking with a microphone and so on. Nevertheless, it has allowed my confidence to grow, both personally and in the business arena. Previously, I didn't really feel like a had 'a voice', but having been given the opportunity to express myself through this medium, share my stories and, hopefully, help others who can learn from my experiences and avoid their own pitfalls, has been truly uplifting. I am now keen to address larger audiences and put my voice to good use in the areas I'm passionate about, such as staff wellbeing, increased pay and recognition for professional care workers and cleaning staff. Public speaking has also allowed me to meet and connect with so many new people and as a result, more people are interested in talking to us.
What is your mission in this world? 
My mission has always been to raise the standards in our fields of operation, and we are constantly looking to improve and innovate in everything we do. Our high quality services are a direct result of our intensive training programmes and our investment in our staff, who are highly valued, supported in their roles and encouraged to progress and develop their careers. Taking this a step further, my mission in this world is to accomplish great progress in the Health and Social Care sector. I believe this starts with nurturing great people, helping them to grow personally as well as in their career, with a focus on wellbeing.
I am a strong advocate of 'living your best life'. Taking life into your own hands, realising you have choices and making the most of every opportunity. I believe that continual personal development gives us the strength to deal with whatever life throws at us and as a result allows us to be comfortable with our decisions and enjoy greater happiness.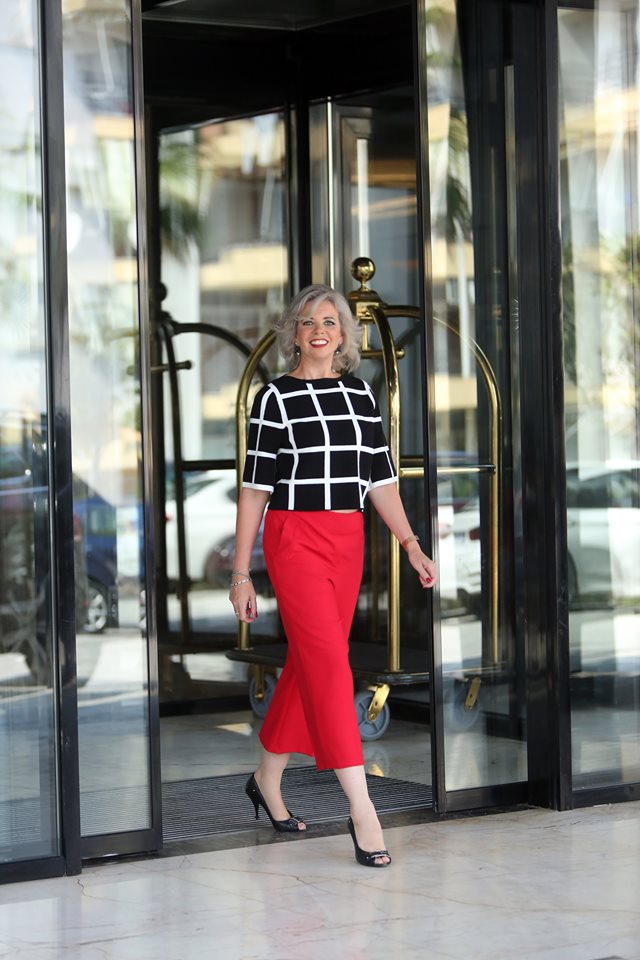 Global Woman is a platform viewed and followed by thousands of women. What is your key message to them?
Go for it! Believe in yourself and have the courage to step outside of your comfort zone. This is where you learn and improve – surround yourself with people that inspire you. You'll find there are so many people out there who want to help lift you up to that next level – go connect with them. Before you know it, you'll be the one helping to lift others to that next level.
Did you enjoy this article and find it helpful? Why not share it with your social media network below?