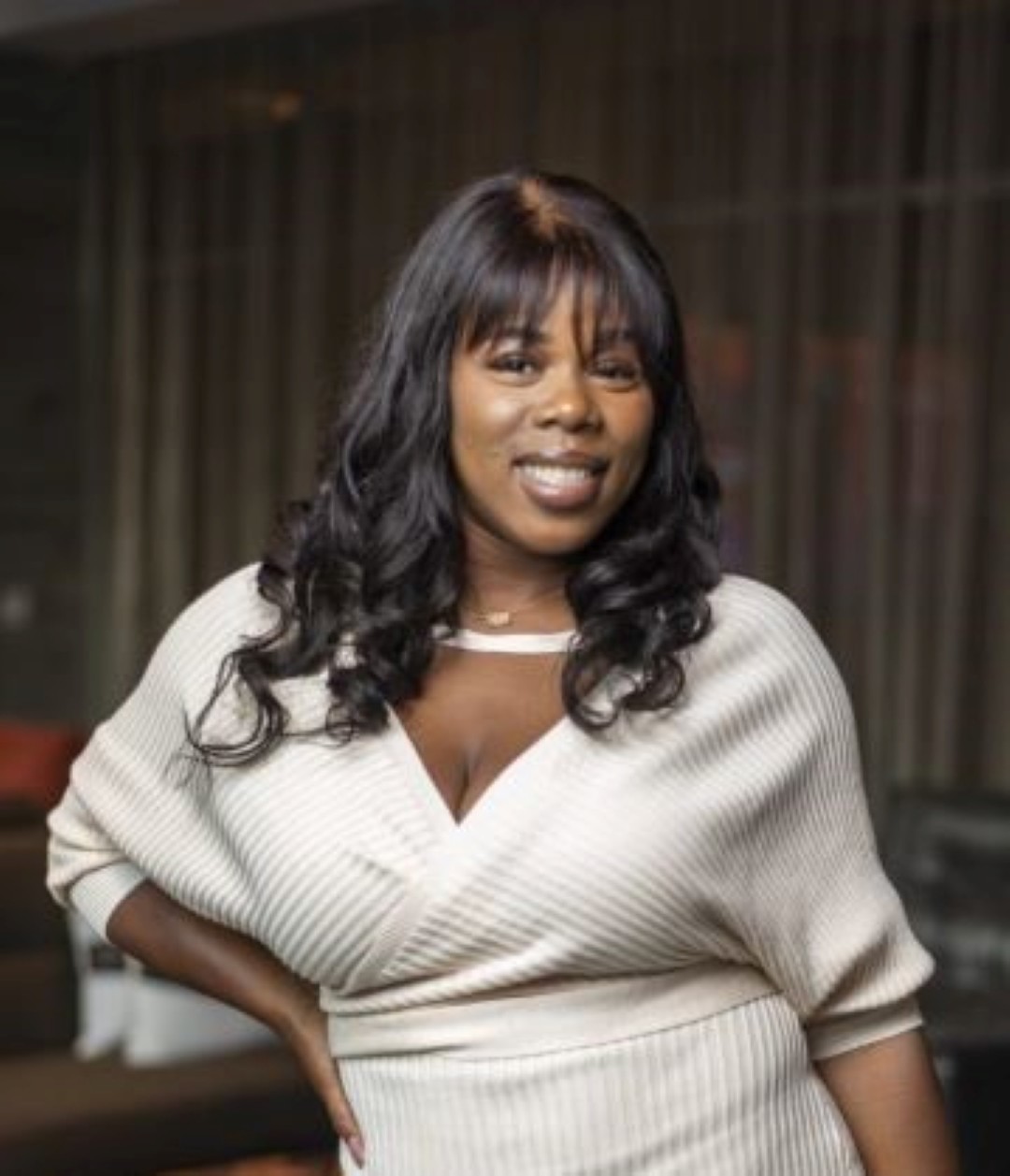 Erica Moseley: Helping the Hidden Homeless
With the cost of living becoming a global crisis, many are finding themselves jobless and even homeless. Erica Moseley has been advocating for better living conditions for people since a very young age, and she has been shedding light on the hidden homeless population. Read more below as she shares her story and personal insights on the current homelessness crisis in America.
"…homelessness is a global challenge. According to The United Nations Human Settlements, an estimated 1.6 billion people are living in inadequate housing."
What is your fondest childhood memory?
My childhood fondest memory is wiggling my toes through the sand of Venice beach on a warm Saturday afternoon. I cherished watching Venice beach ball players and celebrities enjoy a remarkable game of basketball, locals skating on the sidewalk, and artists promoting and selling artwork while enjoying my favourite strawberry ice cream.
Growing up, did you always know that you would achieve great things by helping local communities?
Yes, of course! During my 18 years of homelessness, living in inadequate housing conditions, it was as a guest and it was very temporary. When I looked up the meaning behind the name "Erica" – eternal ruler/ever powerful – I knew I would become a well-known homeless advocate. Based on my experience, I used my skills to break into tech. Now, I'm ready to share with the world how to become productive citizens regardless of the situation.
What is the current homelessness crisis in America?
Homelessness in America is getting worse. In recent months, shelter waiting lists are doubling and tripling due to inflation and layoffs. People are unable to come up with the money for essentials like housing, food, and household items, increasing the chance of homelessness. However, homelessness is a global challenge. According to The United Nations Human Settlements, there are an estimated 1.6 billion people living in inadequate housing. This results from low wages, unemployment, and excessive housing and healthcare costs.
Here are three examples of homelessness:
Street Living. The most visible and dangerous forms of homelessness, residing in encampments, bridges, and tents. When most people think of the homeless, they tend to think of someone sleeping rough on the streets.
Hidden homelessness. People sleeping in a car/van, couch-surfing, or living with strangers. Example: The professional (couch-surfing, living with friends or strangers due to the pandemic, layoffs, or personal situations.)
At risk of homelessness. For someone who does not have sufficient resources or support systems, the household annual income is usually below 30% of the area median income.
As a Hidden Homeless Expert, what are your duties and how do you fulfil them?
Think of me as the middle woman amongst the homeless. The people who serve them refer to me as the Homeless Expert Alliance. I am responsible for relationships between the two parties. As the national alliance of homeless experts, my duties include establishing and nurturing executive-level relationships with non-profits, policyholders, and the tech industry, bringing awareness to homelessness. The strategies include investment in job resources, housing, and child development activities for the homeless worldwide.
When did you first become an advocate for the hidden homeless?
I became an advocate for hidden homeless at the age of 13, when I travelled across America and noticed the lack of resources for men with children raising a little girl. I grew up educating, inspiring, and helping children how to obtain good grades while homeless, which is one of the reasons behind my non-profit Ericare. My father's favourite words were, "You can still become a productive citizen regardless of the situation." I have noticed that everyone's number one fear is not to become homeless. My father and I appeared in newspapers, tv shows and documentaries, bringing awareness and solutions to end homelessness.
What are 3 main takeaways from your book Trapped in The Homeless Hustle, which highlights modern-day homelessness on a global scale?
Globally, 1.6 billion people worldwide live in inadequate housing conditions.
The book is written to inform everyone of the challenges and realities of Hidden homelessness.
Inspire and encourage anyone to emerge out of any homeless situation.
How to navigate and become successful while homeless, with my tried-and-true survival guide.
Why is obtaining the ownership of an NFT becoming the next big thing?
Everyone has different reasons why NFT is becoming the next big thing. As for me, being a community developer, my goal is to make sure my community is not left behind in the web space. My community has the opportunity to own one of a kind art with great utilities.
As a black woman in tech, what advice would you give those who want to break through but feel hesitant or limited?
In the US tech sector, Black Americans hold 7% of jobs. I personally know how hard it is to pivot into tech while being on the verge of homelessness.
Here are a couple of steps :
Upgrade your research skills and seek out in-demand careers in your county or where you want to live.
Analyse your gaps on where you are currently at and where you need to be to qualify for the role.
Upgrade your brain and enrol in a boot camp or course with a virtual instructor or in-person training.
Create a resume and LinkedIn profile to start applying for roles that align with your background and experience.
Apply to 3-5 roles per week before applying to tailor your resume to the role.
Communicate and network with tech leaders/recruiters/hiring managers.
Repeat the cycle.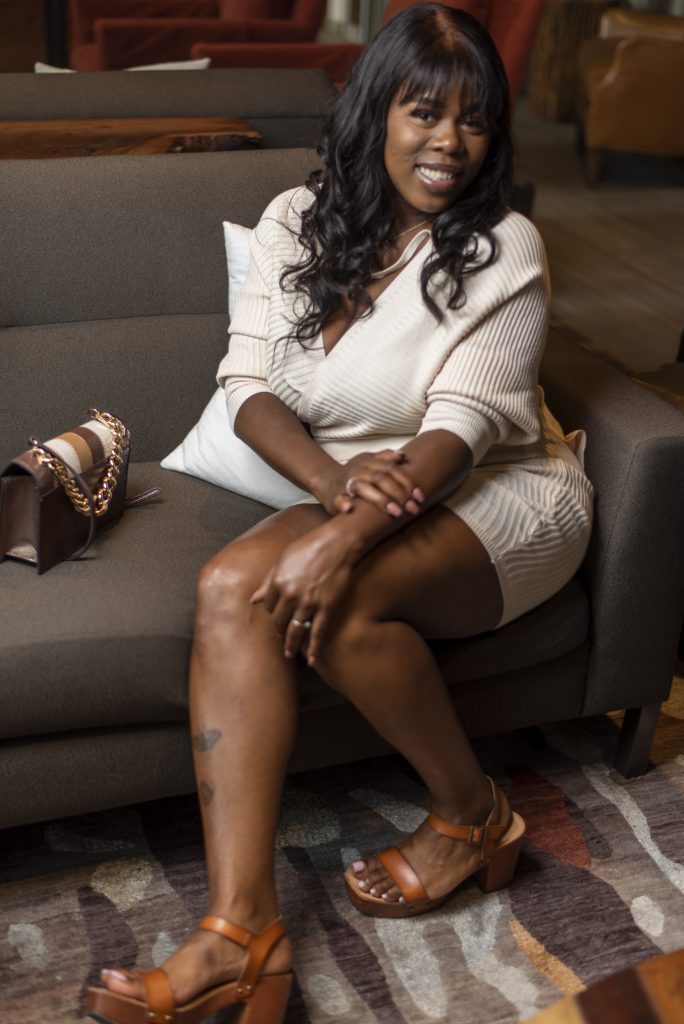 Did you enjoy this article and find it helpful? Why not share it with your social media network below?