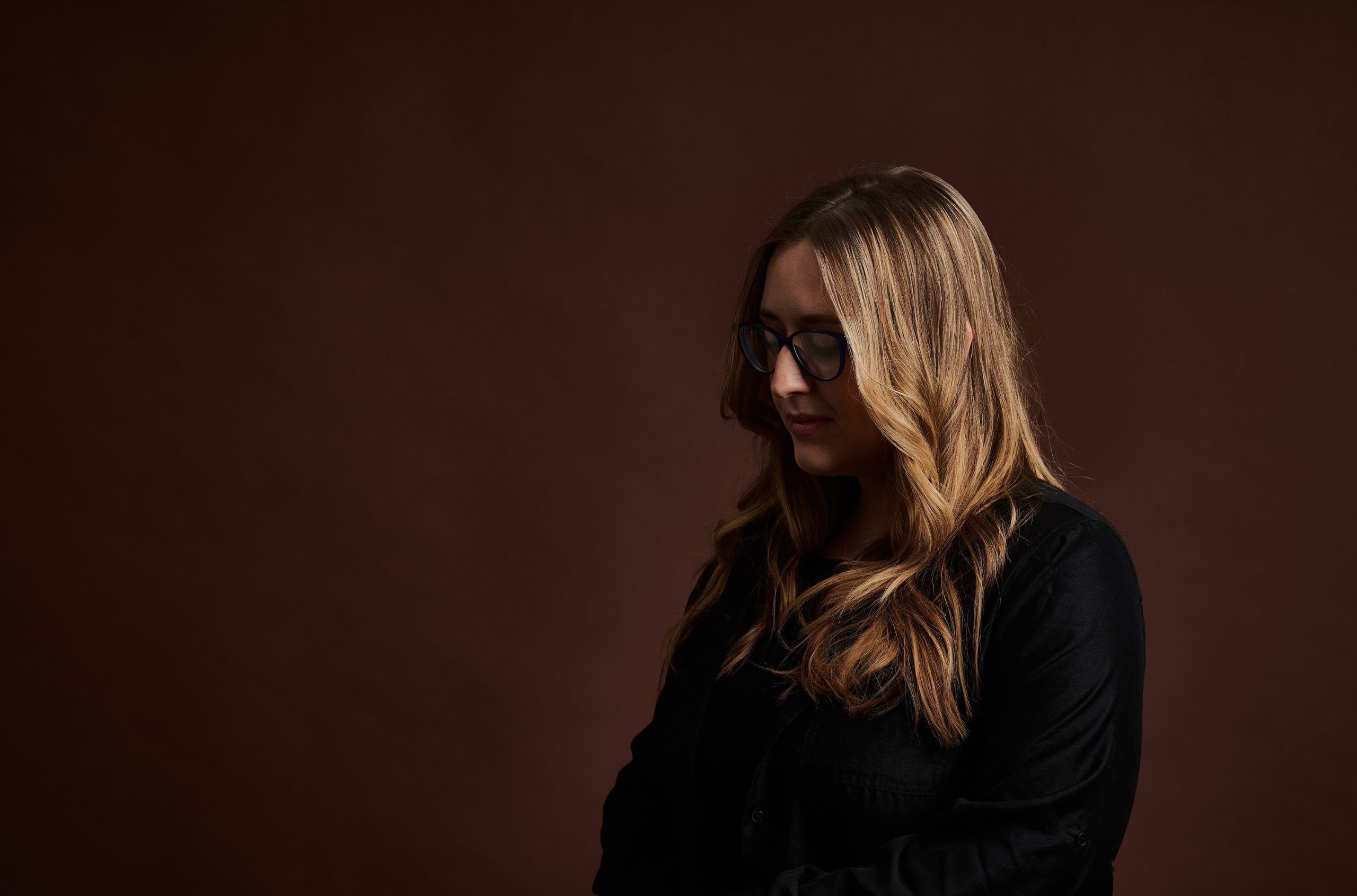 Emma Webb: I am looking for success, not fame
From an early age Emma was recognised as having a real talent in music and her mother – and then Emma herself – decided to invest in her onward musical development. Despite her initial fear and insecurity Emma says that, surrounded by other artists, she decided to launch her own songs in search of success. For Emma, unlike with many other singers, success is more important than fame and so her journey within the music business is always focused on achieving success as the primary goal.
When did you realise your talent for singing and when did you start investing in this skill?
I've always loved singing. My mum noticed how much I loved singing from a young age and encouraged me to start singing lessons and then I attended the 'East Sussex School of Performing Arts' from the age of seven. I continued with my classical singing grades all the way up to Grade eight and was also awarded a 'Musical Theatre Diploma' as well as undertaking a GCSE and A Level in Music,followed by a BA Hons in Music at University. There was also a lot of other musical experiences along the way! Since then I've been a Singing/Music teacher and a musician for a career. It's always been about music for me!
How do you remember the beginning of your musical journey? How difficult is it to work in the Music Industry?
In terms of the Music Industry from a Singer/Songwriter perspective, the beginnings are still happening for me! I have over 18 of my own songs that I've been writing from the age of 13, but I've always had a fear about putting my own thoughts and words out into the world. It's terrifying and I think I'm still a bit scared! But my partner and friends are also musicians and so, in July 2020, I finally released a song called "In Time" under the name of 'Em'. To start with it was all very much a logic project with my muso friends over email etc. but then I released a further two songs when a guy called Mark from 'Blinding Talent' noticed me and my music. Since then, things have stepped up to a more professional standard and I am loving every second of it! So, it's been quite a simple, authentic journey so far.
What was the music project that gave you the most fame and self-confidence as an artist?
Well, in terms of achieving fame I don't think that's my aim. I think achieving success is a much better word. But ask me again in a year's time and we'll see where I'm at haha!
I think that being a musician and a performer throughout my life certainly helps with my self-confidence. I do have insecurities in other ways of course, but having knowledge in music certainly gives me a grounding of confidence.
Do you have any idols on this musical journey of yours?Are there any well-known figures from the music business which inspire you?
I'm inspired by so many amazing singer/songwriters. Songwriters like Paul Simon, Country artists like Sheryl Crow and Shania Twain, 90's artists like Alanis Morrissette and Natalie Imbruglia and current artists like Sigrid and Katy Perry and everything in between! I love Musical Theatre, Pop, Rock, brand new stuff, emerging artists, classic bands and singers! Every live gig or musical experience I've ever had – and all the music I listen to constantly – have served to guide,inspire and motivate me.
Have you ever considered changing your preferred genre of singing for the sake of fame?
Firstly, I am not sure what 'fame' even means! If fame equals success and respect then sure, I would like to be successful and gain a fan base and respect for me and my music. But writing music for the pure purpose of fame seems crazy to me and doing anything purely for fame seems like it will only cause pain and unhappiness in the long run. I am a musician because it is who I am and I originally wrote my songs with no intention of sharing them with the world! But I'm so glad I am sharing my music now.It was never a 'I want to be famous; how can I do that?' kind of thing. Also, if fame does equal success then I feel that every NHS worker deserves to be famous rather than me. So fame is not on the agenda for me but sharing my music and making people happy through my music is.
I think it would be cool to play around with different genres in the long run, but for now I want it to be clear who I am and what I do. I like keeping it simple with clear vocals and a guitar/piano, plus gorgeous production from the fabulous Chris at "Light Scape Music"!
What are your goals for the future and where do you want to go in the music business?
Setting goals is a bit like giving yourself a New Year's Resolution – it can only go wrong haha! So, I'm keeping it simple for now. I'd like to grow a lovely, strong core fan base and I'd love some national radio play at some point. Also, I cannot wait to get out there and perform live again when it is safe to do so! And, I guess in the very long run (I'm totally jinxing myself by saying this) it would be really cool to get signed to a record label.But I'm not going to over-think that one at the moment. For now, I'm letting the chips fall where they may! Don't forget to listen to my single 90 s Playlist by the way – its out now!
Did you enjoy this article and find it helpful? Why not share it with your social media network below?