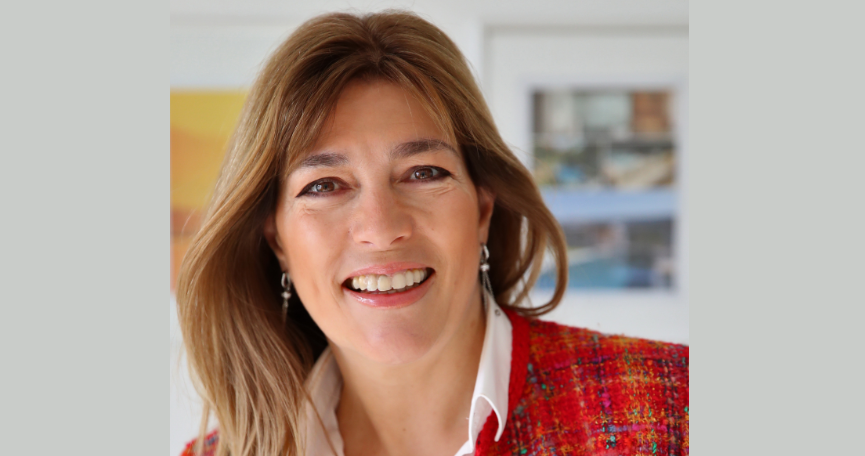 Elisa Card: Everything is Possible For ALL Women – No Matter What
Do you recall situations that have plunged you into pessimism? Elisa is a person that looks beyond the darkness, even in the most difficult days, and always with an optimism that inspires everyone. After the challenges of being a single mother of five sons, she decided to realize her dream, where from her mother's house, she decided to start her own business. Today she is happy soul as a life coach and her mission is to see happy women. Elisa is now the regional director of the Global Woman Club Paris and for her, this is another opportunity to highlight the best of women, always showing them that happiness comes above all. Today she enjoys her happy life as a married woman, now with six sons, six daughters in law, and one grandson.
What makes you always optimistic? Are there times when you feel pessimistic too?
When I was a little girl of about six, I noticed how adults might be sad or in a bad mood. One particular time, my dearest cousin was sad and crying after her grandmother's funeral, on another side of the family. It was so sad to see her coming back to our home and not realizing the reasons. "Why is she crying?". It triggered something in me, about the idea of spending a day or several hours, feeling terrible, feeling sad. It was like a lightbulb moment! Even that young, I made the conscious decision not to be sad like this. It's a memory, and it stuck with me as something that I didn't want to live like.
When you are a child, you follow your parents' lives, and you discover life through their life, through the events they let you live. Being the oldest of the three girls in the family, plus an older brother, we all are different and felt our youth-life differently. I was content with what my parents had to offer to us. There was a lot of love. I didn't know that I was optimistic until I had to face my own events as an adult. Then I realized that I don't see the world in a pessimistic way. Even during difficult situations, I always had the feeling that there is a solution. Somewhere. Always.