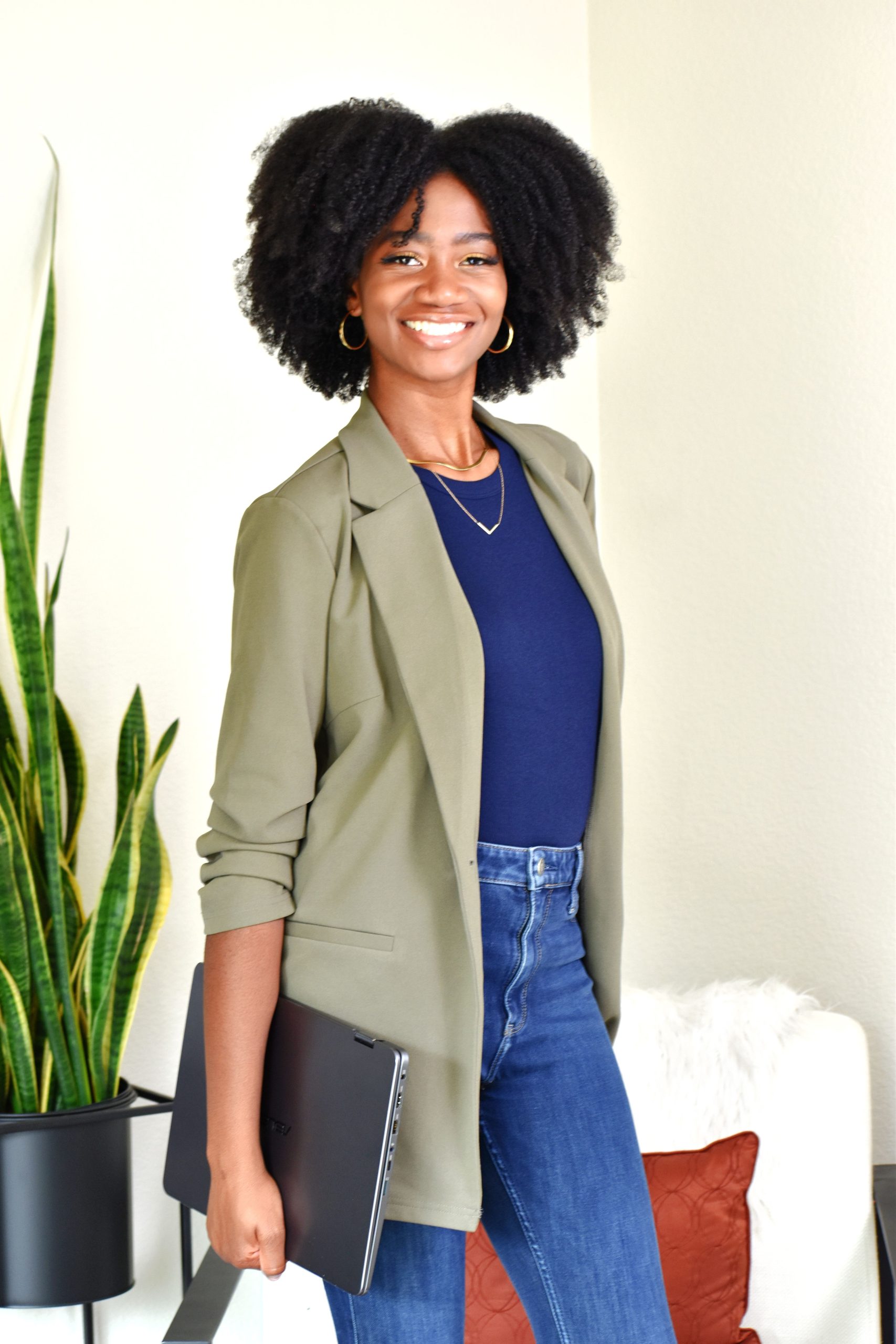 Eboni Agee: Moving to the Digital World of Business
Eboni Agee specialises in helping women entrepreneurs with online businesses "get stuff done". As her career began to concentrate on online businesses, because of the digital takeover, it pained her to see entrepreneurs struggle to keep tasks from falling through the cracks, which consumed their time, drained their energy, and kept them from getting things done. She strives to help these women entrepreneurs reclaim their time and energy and "get stuff done" by managing their projects.
Eboni is a certified digital business manager who spent over 3 years at a fast-paced biotechnology company in San Francisco, California, managing dozens of projects.
Finding out which software works best for your online business will take trial and error, but the learning curve can be drastically reduced when you have someone on your team who's tech-savvy.
As someone who helps women entrepreneurs, what are some ways women can break gender barriers and push for a global business?
It's important for us as women to have a courageous mindset to stand up against the status quo and surround ourselves with like-minded women from around the world who can support us. Everything we do starts with our minds. If we don't approach challenges with the right mindset, we've already lost the battle. What has helped cultivate a courageous mindset for me is continuously reminding myself of the value I bring to others and that I have a purpose to fulfil. 
Additionally, we can't overcome challenges alone, so we need a community that can support us. For women entrepreneurs who desire a global business, this support can be in the form of making connections with people in industries of interest, providing resources for funding and knowledge, and being present to discuss challenges and celebrate wins.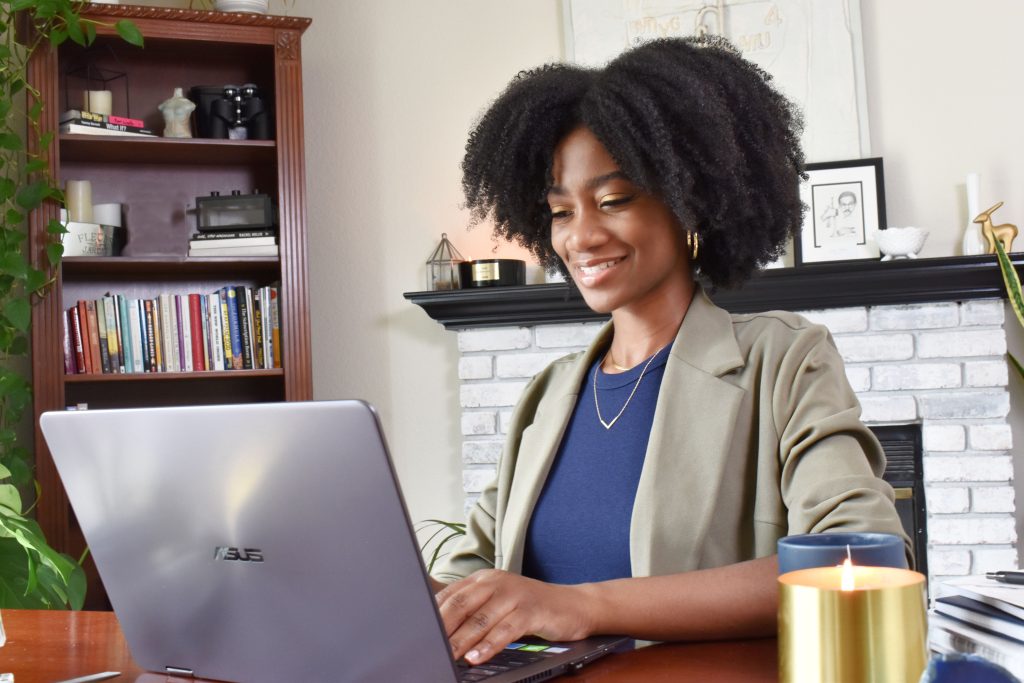 In your opinion, are online businesses taking over?
Most definitely. We live in a digital world. People can share products and experiences with a global audience with just a tap or click of a button. Entrepreneurs should leverage the internet to grow their brands through social media, software, and automation. However, entrepreneurs need to have the right people on their remote teams to leverage the internet effectively. There are online service providers like myself who specialise in setting up software, optimising digital systems and processes, or managing digital projects, all of which can be overwhelming for visionary entrepreneurs, especially those who aren't tech-savvy.
It's also important for entrepreneurs to recognise which software works best for them and their business. Just because some online businesses are successful using certain software, doesn't necessarily mean that will be the case for every business that uses it. Finding out which software works best for your online business will take trial and error, but the learning curve can be drastically reduced when you have someone on your team who's tech-savvy, can set up the software for you, and train you and your team on how to use it effectively.
Who have been the greatest influences in your life, and why?
The greatest influences in my life have been my parents. Their diligence, love of learning, and selflessness made me into the woman I am today. My dad, a software developer, and my mom, a nurse, spent decades of their lives cultivating their expertise in their fields. Watching how hard they worked over the years inspired me to give my best effort in school and my corporate career as a scientist, and their diligence still inspires me today as I continue nearly a year into my journey as a digital business owner. I don't hesitate to invest time, energy, and money into my self-development, because I saw how my parents were able to make a greater impact on others when they became a better version of themselves.
My dad has always been passionate about family for as long as I can remember. He wants the next generation to be better off than the previous one, and he provides resources for our family members to learn more about finance. My mom cares so much for her patients and goes the extra mile to ensure that they have everything they need to get well. The thank-you notes from her former patients and awards from the hospital she works at are a testament to the excellent level of care she gives. Seeing how my parents showed compassion for others and the positive impact it had on those people inspired me to do the same and strive to leave a generational legacy.
What top three books have been vital in shaping your career?
The top three books that play a vital role in shaping my digital career are "Rocket Fuel" by Gino Wickman and Mark C. Winters, "You're a Badass at Making Money" by Jen Sincero, and "The Win Without Pitching Manifesto" by Blair Enns. "Rocket Fuel" exposed me to the integrator-visionary relationship that's critical for many businesses, and it revealed to me the integrator attributes I have such as prioritising, providing direction, removing obstacles, being a sounding board for the visionary, and getting things done. This book also opened my eyes to the ways I can use my skills as an integrator to add value to visionaries and their businesses.
"You're a Badass at Making Money" renewed my mind in the area of money. Sincero's story encouraged me to have an abundance mindset and an excited expectation for great things in my life and business. Her book inspired me to get outside my comfort zone to advance my digital career by regularly travelling outside of my hometown for networking events.
"The Win Without Pitching Manifesto" taught me how to best engage with clients as a service provider. I learned how to stand in my authority as a specialist in my field, be confident about my prices, and effectively communicate with prospective clients.
What challenges do you face in your industry, and how do you work through them?
As an online service provider who specialises in software setup and maintenance, the biggest challenge I face is staying up to date on the many existing software and keeping an eye out for new ones. I work through this by reading product updates that are sent to my inbox as well as blogs. I also work through this challenge by expanding my network of tech virtual assistants to who I can reach out for questions, support, and recommendations. Being a member of Facebook groups with other online workers who specialise in software, and sharing tips and tricks helps with this challenge as well. Since my business is digital, another challenge I face is feeling alone on my entrepreneurial journey, which I started in August 2021. Attending online and in-person networking events with other women business owners and being a member of networking groups for women entrepreneurs like Global Woman helps me feel supported. 
What more should be done (in terms of policies and agencies) to help women entrepreneurs?
As a Black woman who started a digital business about a year ago, I would like there to be an agency that supports new, Black women-owned digital businesses globally. This agency would provide a platform for mentor-mentee relationships between new and established business owners around the world in addition to offering global internship opportunities for Black women who are on the fence about starting a digital business. The opportunity to gain hands-on experience in a Black woman-owned business in another country would be priceless for many Black women. Having access to funding for a business is important, but having access to knowledge, experiences, and connections in an industry of interest is even more important since they can serve as a solid foundation for new business owners.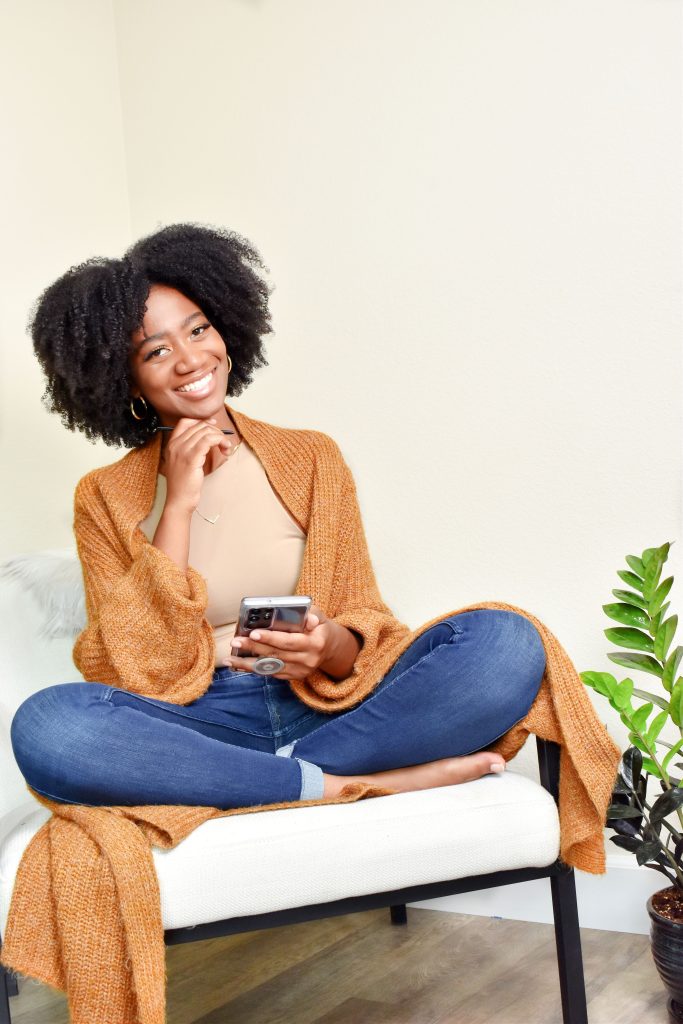 Did you enjoy this article and find it helpful? Why not share it with your social media network below?