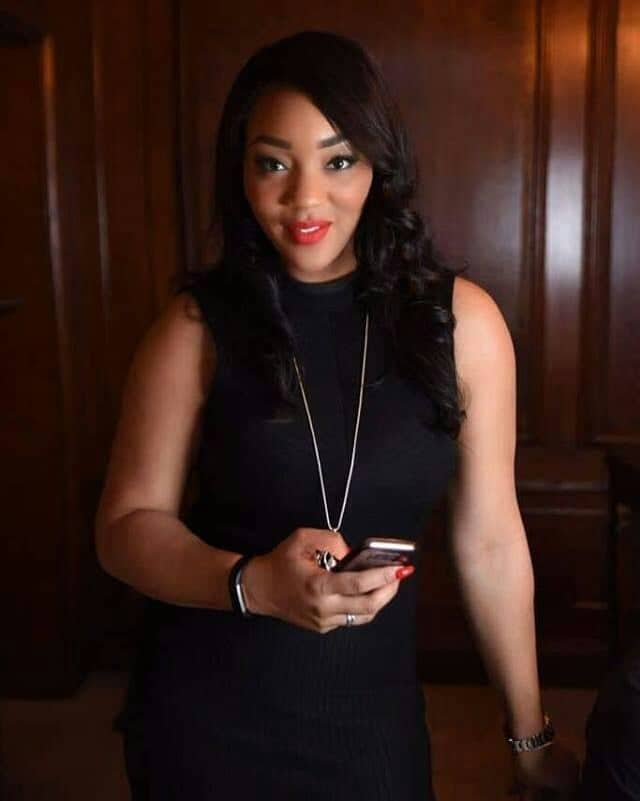 Bianca Miller-Cole -'From Expert to Influencer'
Bianca Miller-Cole- 'From Expert to Influencer'
By Fati Gorezi 
Bianca Miller-Cole is an award-winning Entrepreneur and best selling Author who started The "Be Group" in 2012 with the belief that all individuals should be able to access personal development services. Bianca has developed her company into the 'go to' business for personal branding success. The business has an impressive list of clients including HSBC, Accenture, AMEX, Olswang LLP, Google, BT, EY, LSE and Kings College London to name a few.Bianca became known as a public face after an excellent performance at a BBC business competition, The Apprentice in 2014 when 10 million people watched her on a weekly basis for 12 weeks as she battled for the coveted prize of £250,000 and a business partnership with Lord Sugar. Bianca has been listed on numerous lists for the top entrepreneurs in the UK, including a 'Forbes 30 under 30' in 2018 and continues to be nominated and win awards for the work she does.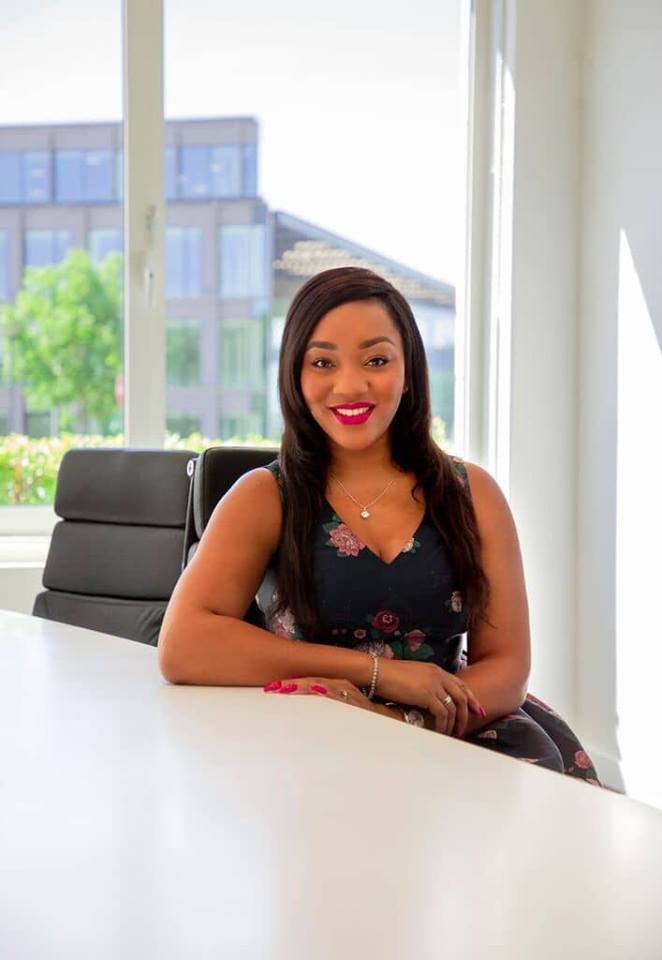 What formal education did you have?
[rml_read_more]
I studied for a business management and global economic degree at university. I had a firm belief at this stage that I wanted to start a business but I just didnt know what type of business to start. It seemed like the natural choice to understand the academic background of business before putting the concepts to the test.
Can you talk me through your career to date and include some highs and lows? How did you get into business?
I finished my degree in a recession which meant it became a lot more difficult to get the type of job I wanted or felt I deserved upon completion of my degree. However, I managed to get a role at the Management Consultancy company Accenture. I was the HR advisor to their 1200 strong graduate group but having very little experience of HR, I had to learn very quickly what was expected of me and how I could add value to my cohorts. I found my niche in helping the graduates understand the impact of their personal brand on their career trajectory via a programme called 'Preparing for Promotion'. We had an issue whereby the graduates were academically very astute but needed some soft skill training in areas such as networking, communication, stakeholder management, personal presentation etc. This was a pivotal moment for me. I had been delivering induction training for the cohorts and gaining the highest scores for the delivery. That combined with a realisation that I loved being able to help people to achieve their personal goals in their career.
After nearly 3 years at Accenture, having fallen into HR accidentally I had that entrepreneurial itch that I wanted to do something different, something more, something that I could potentially start myself. I left and went into Recruitment, realising quite quickly that it wasn't the career for me but it provided the business idea 'light bulb' moment I needed. I realised during my brief stint in recruitment that people of all ages were struggling to identify and utilise their personal brand to further their opportunities. We had people coming into the recruitment firm inappopriately dressed, unable to efficiently/effectively communicate their career to date, with bad online brand portayal or badly written CVs that didnt accurately illustrate their experience. So in 2012 I decided it was time for a change and set about to create 'The Be Group' a one stop shop 360 degree personal branding consultancy to provide people of all ages with knowledge and skills required to better their success. I focused on employability (for young people who needed better advice to put their best foot forward), for personal brand projection and protection (for those already employed to improve opportunities and for entrepreneurs) and finally a team of stylists to help with presentation.
I built the brand from scratch and we now service the 'who's who' of the corporate world, education institutions and individuals including; Accenture, EY, PWC, HSBC, Barclays, Mercer, Nominet, Microsoft, CMS LLP, LSE, Kings College, Google, KPMG etc.
About 2.5 years into building the brand, my husband suggested I should apply for  BBC business show 'The Apprentice', as during my time in the city, I had faced the issue of not being able to get a pair of 'nude' hosiery that actually complimented my skin tone. I had consulted friends, family and collegues  – all of differing ethnicities – and they too had found they had similar issues. So after much encouragement, I agreed to apply for the show and ended up being a candidate and 12 weeks later, a finalist. So I pitched my idea to redefine nude hosiery, after my personal frustration of not being able to get nude tights to match my skintone. Unfortunately, i didn't win in the final but I pursued the idea anyway, which lead to the creation of 'Bianca Miller London'. Now our hosiery is available online, in Topshop stores, department stores and via QVC – to name a few.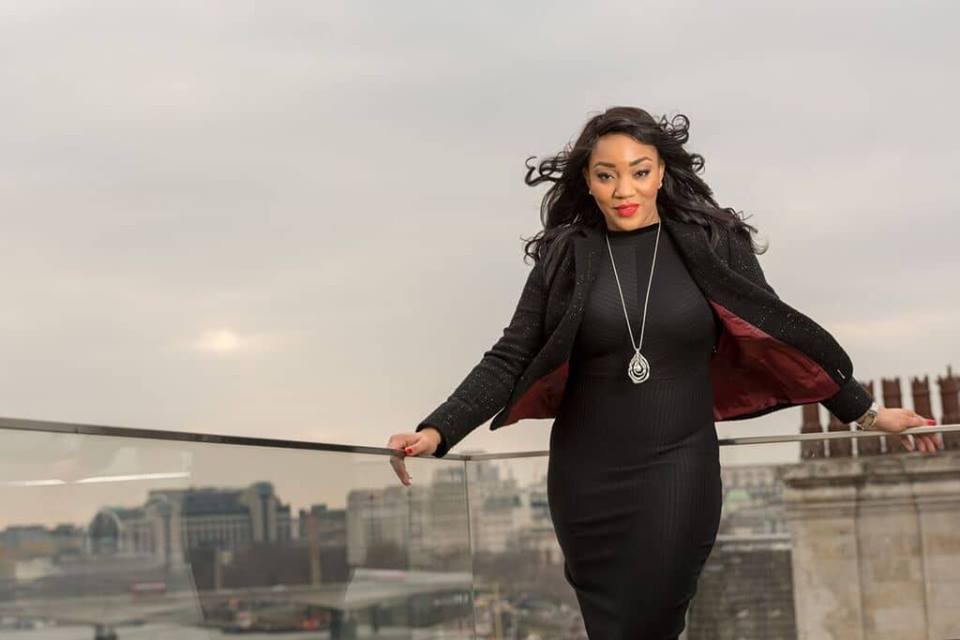 Can you tell us more about the challenges you faced and how you dealt with them?
Over the years there have been challenges/obstacles at every major turning point, starting both businesses, appearing on TV to 10 million people and publishing my first book etc.
Here are some of the challenges I faced:
Starting out, I was young and probably quite naive in thinking the business would be a huge success within the first 12 months but that was probably my hardest year (as it is with most start ups). I was very conscious of the fact that I was 22/23 years old breaking into an industry where I had to prove my knowledge, worth and value. I had to prove my own personal brand and build my own credibility before I could help others.

After 'The Apprentice' I had to do a little bit of a rebranding exercise. I had become known as 'the tights lady' and someone from a business reality TV show. I had to remind people I had been in business for years before the show and highlight my skillset in the process.

I also had to find the money and negotiate the deals to make 'Bianca Miller London' a reality, but I also have to overcome the number of retail buyers I had spoken to who didn't see the need for diverse hosiery and genuinely felt having one or two shades was acceptable. I had to make them see the problem before they agreed to the solution.

When we (my husband and I) decided to write a book, that in itself was a minefield of choices and obstacles which eventually resulted in us getting a publishing deal with one of the biggest in the world. But along the way we encountered 'experts' who professed to knowing what to do but didn't really. It was a huge learning curve but reaffirmed my belief in individuals always being their best and biggest advocate/ambassador.
Who / what inspires you in everyday life and why?
My goals list is a huge inspiration, I look around me daily and look at what I hope to achieve and change and I update my list accordingly. That is what keeps me inspired. The daily fight to achieve my personal best and leave a worthwhile legacy. I think goal setting and having clarity in your future plans is imperitive, some of which I learned from Brian Tracy which is why we are bringing him to London in September for our conference.
How have you established yourself as a personal branding expert at such a young age?
I think I had a natural inclination for this type of activity. I was always interested and invested in the future plans of others and helped them to see what they could do, how they could do it and how they could market that to the world. At this time I knew that perception, first impressions, communication, networking and online presence were important factors – I just didnt know it was called 'personal branding'. Once I realised this and accepted my skillset, I set about being an expert in all things personal brand, then worked with clients to hone my skills to ensure 100% satisfaction every time.
What led you to write your bestselling book "Self Made : The Definitive Guide to Business Start-up Success" ?
Byron (my co-author) has built and sold businesses and was being approached regularly by people who needed help to start, progress or scale their business. And I deliver speeches about entrepreneurship, being a woman in business etc. and often what happens is a queue forms at the end of the talk with people asking the same questions. The questions are often, How do you do it? What should I do? What steps should I take? How do I take my idea to market? How do I sell? What do I do online? etc. And there was no comprehensive action orientated book out there that provided real life experience and not academic perspective or motivation.
We made 'Self Made' the go-to pocket mentor and A-Z of business for anyone at any stage who wanted to enhance their opportunities as an entrepreneur or intrapreneur. We packed it full of our experiences and real life hacks that we have had so that people don't have to make the mistakes we have made. And we joined forces with industry experts as well to give that extra value! Excitedly the book has helped thousands to get started/re-evaluate their business, increase their revenue and chances of success.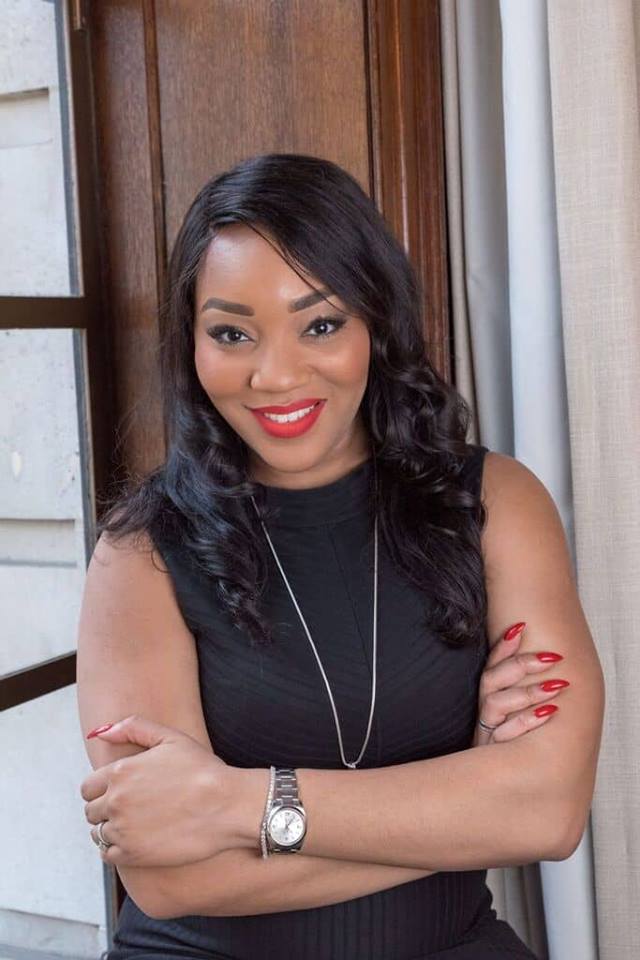 Who is your role model?
I have a few role models. I take inspiration from lots of people in my network. But I love Oprah for what she has achieved in building her brand, personal brand and still being extremely philanthropic. I love Richard Branson for his ability to build such a diverse brand portfolio with the Virgin brands. I love some of the recent tech entrepreneurs like Elon Musk, Mark Zuckerberg, Jeff Bezos etc for being able to adapt and revolutionise the way we use technology. And I love Sheryl Sandberg, Arianna Huffington, Karren Brady etc for breaking down barriers for females and encouraging us to do and be whatever we want – gender aside.
You were awarded a "Power Profile" by LinkedIn as one of the most important leaders in the UK out of 20 Million members, you are clearly well networked. What's the secret with networking? Has social media helped promote your new brand?
Great question, secret to networking ;
-Be willing to network with any and every one.
-My mantra 'It;s nice to be important but is more important to be nice' is an important mantra for networking, no matter how successful one becomes
-Have an elevator pich
-Take offline networking and relationships online (to email, personal websites, LinkedIn etc).
-You are never off duty!
Yes of course social media has helped to prompote my brand, i think social media is a fantastic tool when used effectively and can make all of the difference to one's reach. I use social media to tell stories, build relationships, chat, build my business and enhance credibility. But I am also a firm believer that the social media needs to lead somewhere, to a personal space that you have full design ownership over i.e. a website. As the ambassador of the 'UK Domain' via Nominet, I regularly work with them to highlight the importance of personal and business online brand development. In an age where the 'gig economy' is becoming a permanent reality for some, having a personal brand online is essential.
If you could give one piece of advice to a first-time business founder, what would it be?
Take your problem and your solution and check it in the market to ensure it is a problem faced by enough people to make it a viable business proposition.
Finally, if you could go back in time to the start of your career, what advice would you offer a younger Bianca?
Keep going, keep trying, keep exploring – you can do it!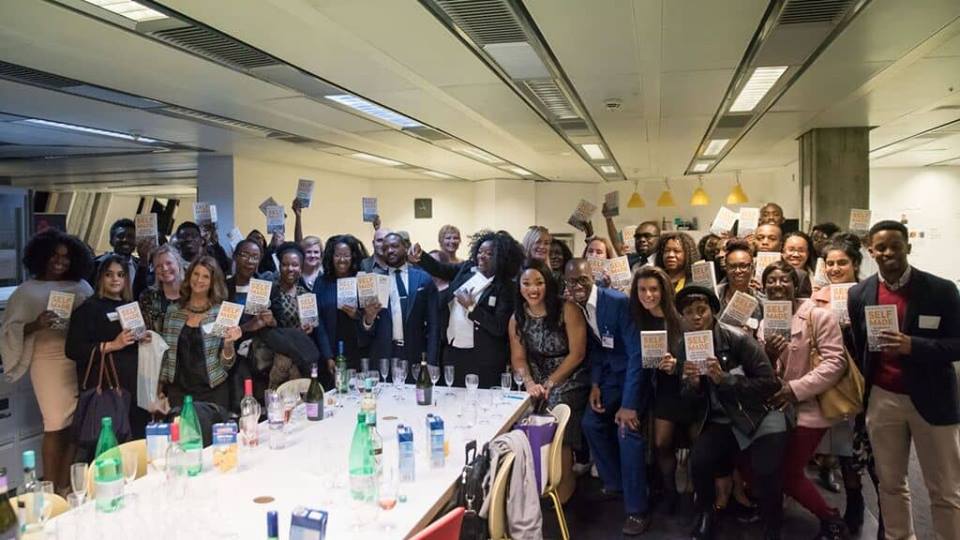 About the Event
"The 'Self Made' Maximum Achievement Conference" has been created as the first of an annual series of inspiring events to encourage success and personal development for anyone and everyone. The first superstar speaker to kickstart the series will be No 1 International Professional Business Speaker, Best Selling Author and Success Expert Mr Brian Tracy.
This event is brought to you by serial entrepreneur and BBC Apprentice finalist Bianca Miller-Cole and her husband/fellow entrepreneur Byron Cole. Having been personally inspired by Brian Tracy in their own personal and business development, and having travelled to see him in Europe multiple times, they felt it was high time Brian came to the UK to share his wisdom. Brian's goal is to help you achieve your personal and business goals faster and easier than you ever imagined. He will focus on discovering your potential, goal setting, money orientation, time management, success strategy and future planning.
We will also be joined by award winning author, Vishal Morjaria, who will talk about how to 'Master Your WOW'. Mirela Sula, CEO of 'Global Woman Magazine' will also deliver a short keynote speech on 'Success with a Purpose'; helping you to consider dreams as yet unfulfilled and living 'A life with purpose'.  And finally, there will be a "maximum success" panel chaired by Bianca Miller-Cole, joined by industry experts talking about success methods including Dayna Byfield, a financial education/wellness expert who helps people to make sound financial and profitable decisions with everyday money. The panel will also include Oliver Oguz, trademark expert on brand protection for maximising achievement and Elaine Cunningham-Walker, an education consultant and parent to 2 children from 'Child Genius' on channel 4 who will be providing an expert perspective on achieving success in parenting.
Be sure to book in as soon as possible for this incredible one day event focused on personal development and success planning!  If you want truly better for your life then this is the place to start!
Corporate Ticket Discount : Buy 10 get 2 Free  – email office@selfmadebook.uk
Individual tickets : 20% discount Code : GW20 via https://briantracylondon2018.eventbrite.co.uk/
More information about the event can be found here: www.selfmadebook.uk/brian-tracy
You can also use the video of Brian which is on here: https://youtu.be/Y5g6RVPwy7c
Did you enjoy this article and find it helpful? Why not share it with your social media network below?